8 Best Listing Optimization tools for Amazon Sellers in 2020
There has been an 8% increase in the overall competition on Amazon as compared to last year. So, the more the sellers, the higher is the competition. Thus it is only natural that sellers are using different strategies to make their product listings rank higher and perform better on Amazon. Sellers optimize their prices, research, and search for different products efficiently, they enhance their marketing tactics and automate the business processes in a way to increase profitability. Today we will talk about one such tactic that sellers use to increase sales on Amazon. Listing Optimization.
Table of Contents: take a look at the overall scope of the article
hide
You need to ensure all of your product listings are optimized so as to ensure Increased visits, conversions and ultimately profits. This is all part of a comprehensive SEO strategy.
Amazon's product search algorithm, known as the A9 algorithm judges your product listing on the following parameters based on which the rankings on the search result page is decided.
Text Match Relevancy
Sales Velocity
Stock Availability
Price
FBA (Fulfilled By Amazon)
Customer Reviews
Images (High Quality)
Promotional Campaigns
Amount of Original Content
Talking about an Amazon product listing, there are 6 elements to it.
Product Image
Product Title
Product Description
Product Features
Product Ratings
Product Reviews
Each of these elements needs to be optimized and improved. This helps you outrank your competitors, add value, and increase your sales & profits. This is a very complicated process, especially when you need to do this for all your products. Thankfully there are a lot of tools in the market that help you do this with ease and increased efficiency.
Top Tools for Listing optimization:
Helium 10
The Scribbles tool helps to optimize the product listings fully with the best front-end and backend keywords. Scribbles ensures that no valuable keywords are missed out. It also makes it easy to write highly optimized titles, bullet points, descriptions, and search term keywords. Scribbles allows you to modify text field lengths for specific categories. Then the newly created keyword list can be imported to Frankenstein finally to scribbles again to create a fully optimized Amazon listing without missing a keyword. The modular Scribbles system subtracts a keyword from the imported list once it is used in the listing copy. If you delete the keyword from your copy, it goes right back to your keyword list.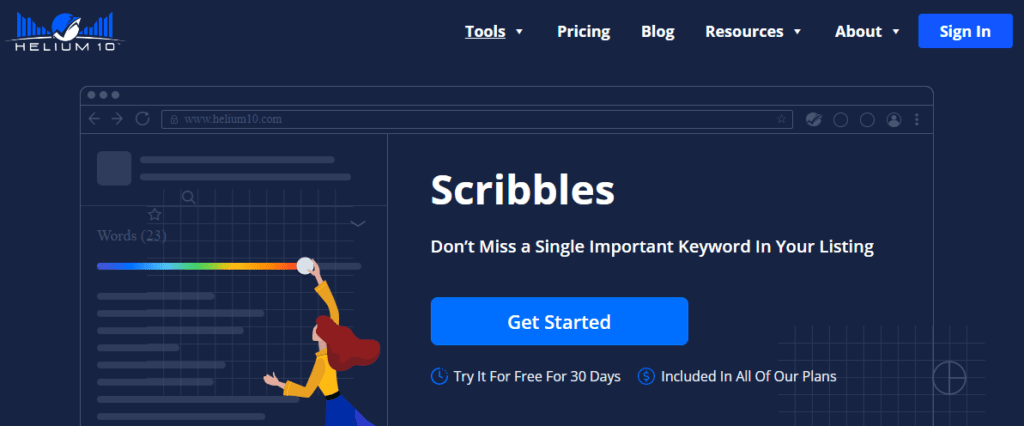 Feature:
Scribbles makes drafting product listings easier.
Scribbles allows you to include the best keywords to the front-end and back-end of your product listings to optimize it better.
Unused keywords in your title, description, or bullet points will remain in the "unused keywords" data fields to constantly remind you so that you include those.
Pricing: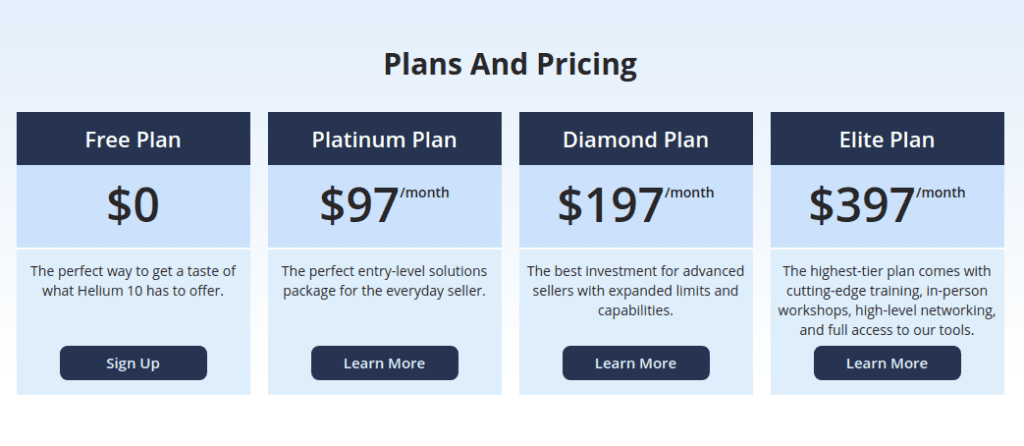 Discount Codes:
Check here for the various Helium 10 discounts and coupons offered to benefit sellers like you.
"ARBITRAGEINFO50"
50% off your first month of Helium 10
"ARBITRAGEINFO10"
10% off every month of Helium 10
ARBITRAGEINFO50 / get 50% off your first month of Helium 10.
ARBITRAGEINFO10 / get 10% off every month.
Viral Launch
This is a comprehensive research tool for Amazon sellers. The well-designed, interactive listing optimizer tool provides insights on what changes can increase your conversions in order to improve your sales.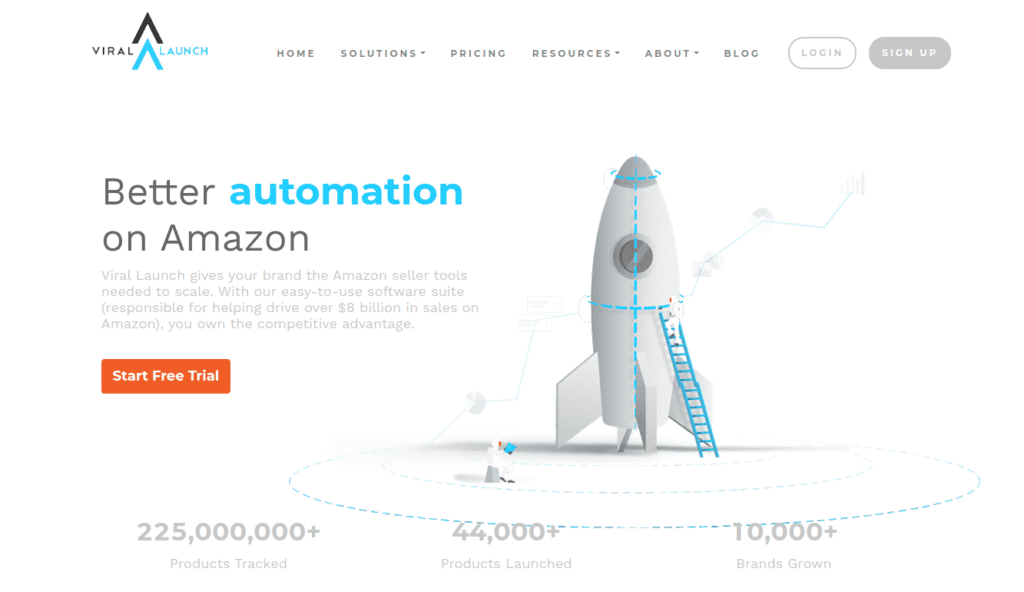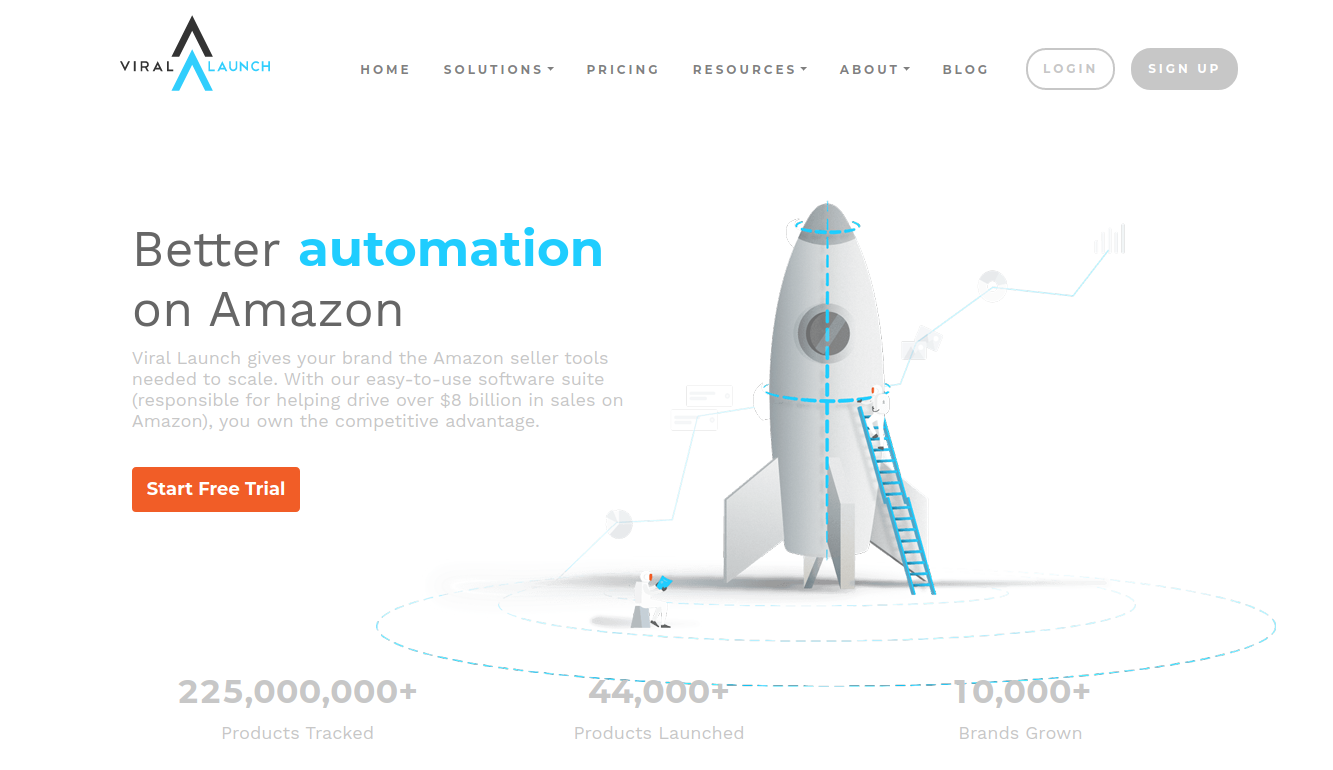 Feature:
Listing Analyzer – Discover innovative and impactful listing improvements you can make today.
Keyword Manager – Track your most important keyword analytics in one simple-to-use dashboard.
Listing Builder – Build a listing guaranteed to include your product's most important keywords.
Pricing: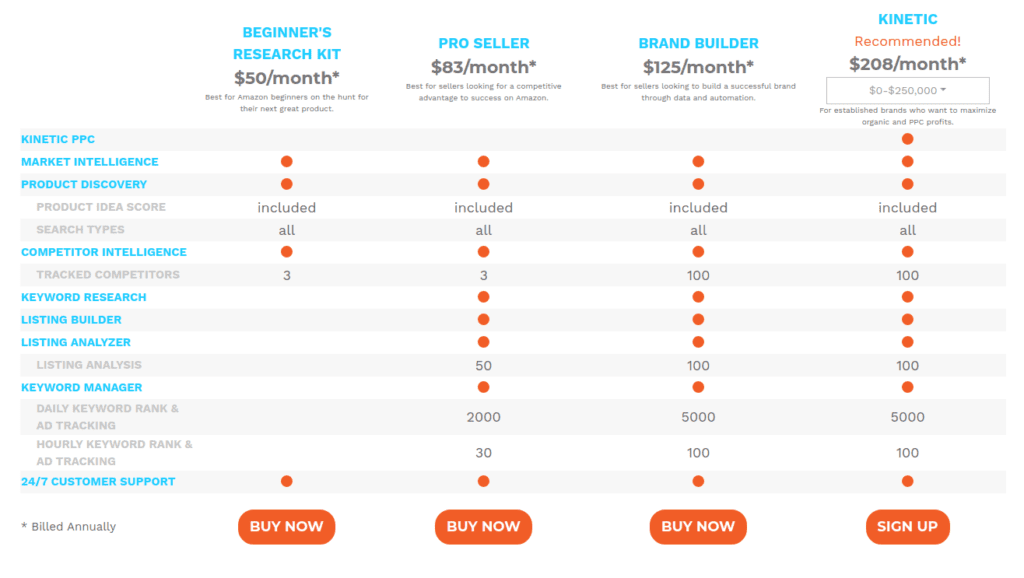 Discount Codes: There is a 20% off coupon on the lifetime plan which is SHELDON.
Zonguru
ZonGuru has been integrated with all the useful tools and features which are required by the sellers to work effectively. Investment in the right product is all that is needed by the Amazon sellers. The insights are provided to the users and the feedback systems are highly automated.

Feature:
Business Dashboard – Get hold of all your important Business Metrics instantly and easily in the dashboard. View the most important trends and metrics of Amazon business which is the most crucial aspect. With ZonGuru's Business Dashboard, you can always be aware of how your business is performing.
IP Monitor – The IP Monitor helps protect your Amazon products from the theft of intellectual property related to the photos of your products. An alert can be programmed when someone uses a photo identical to yours, retouched or not.
Product Monitor – Remain in control of your business at all times, Receive instant alerts on any product review or any type of listing hijack and remain in control of your business. It can also keep track of your competitor's listings so you have a better understanding of what your competitors are doing and take measures accordingly.
Pricing:
Zonguru offers a pricing model in which the prices vary according to the type and volume of the tools you wish to opt for. For the initial trial, you can test all of the available features for free before purchasing a plan for a week without requiring a credit card.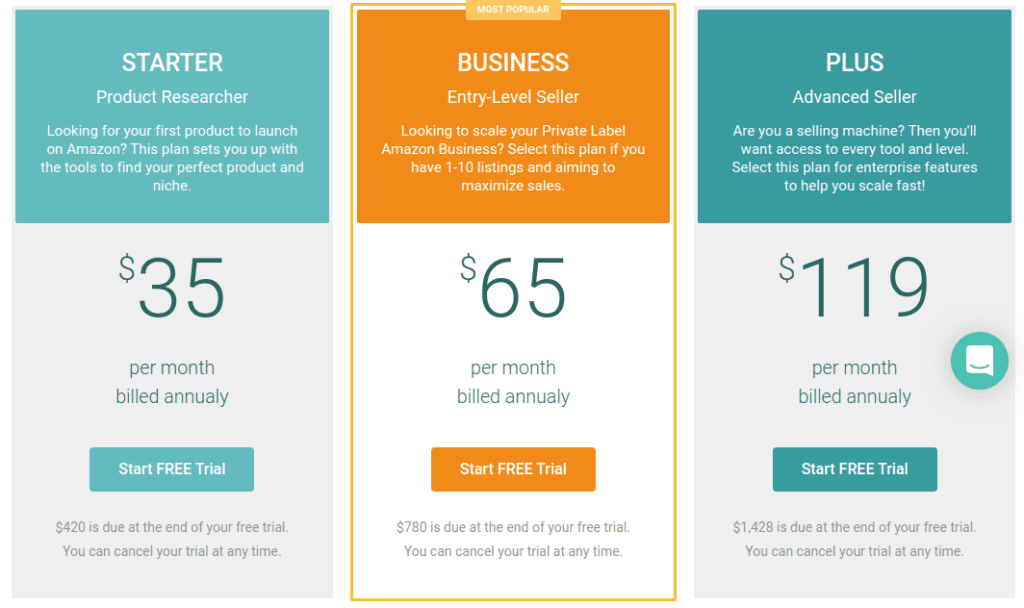 Discount Codes:
Bindwise
It is a monitoring tool for Amazon sellers with an MWS software. Amazon allows them to use their real-time data in order to provide KPIs which will increase the performance of your business.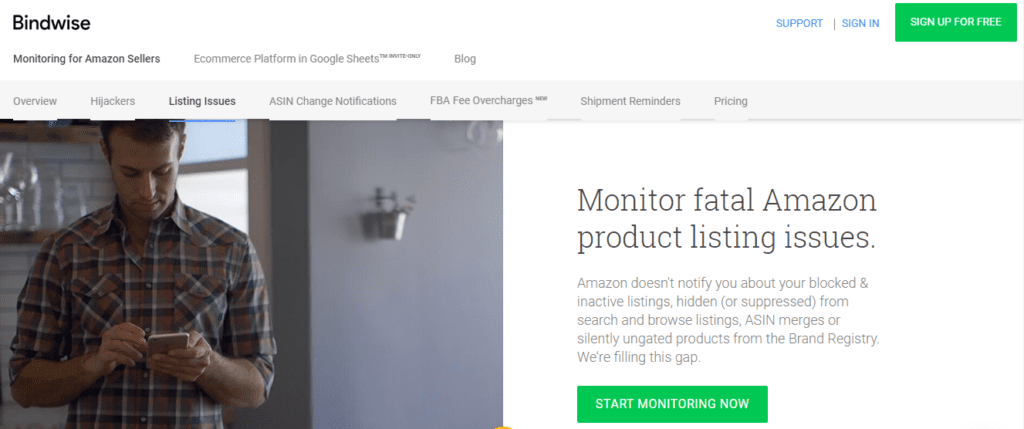 Feature:
Monitor Hijackers
Listing Issues
ASIN Change Notifications
Listing and Product Detail Pages
FBA Fee Overcharges
Shipment Reminders
Pricing: A free trial is available. Bindwise offers a paid plan at just $19 per month sending you up to 100 alerts a day.
Discount Codes:
Inventory Lab
With the Stratify tool from InventoryLab, you can research products, list your items competitively, keep track of your expenses & better handle your inventory. There also provide comprehensive reports to enable you to see what suppliers, categories & products are most profitable. The app is also available on mobile devices.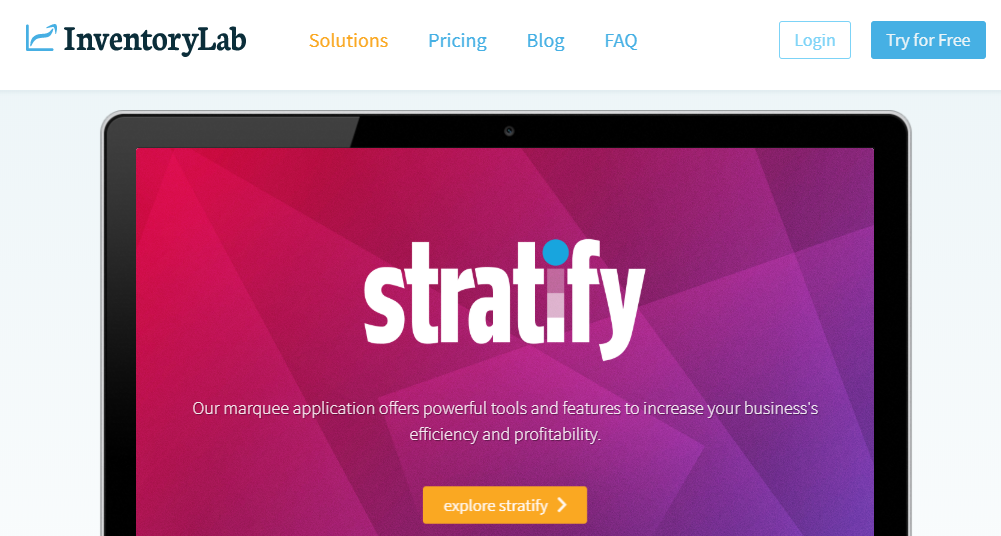 Feature:
Workflow for creating shipments
Analytics for income & expenses
Real-time monitoring
Reports on Revenue, Profit, ROI
Calculation breakdown.
Pricing: Pricing Plan starts from $49 per month to $490 per year
Trial Length is for 14 days.
Discount Codes: Trial can be extended to 30 days with promo code FB30.
AMZshark
AMZShark is a popular tool for sellers who established on Amazon & are looking to scale up their business. The tool uses some of the best features in the industry that every Amazon seller should be using to meet their profit goals. Listings Scout is a tool to monitor product's listing page. Compare listings that rank for a keyword & find weak spots in your own listing.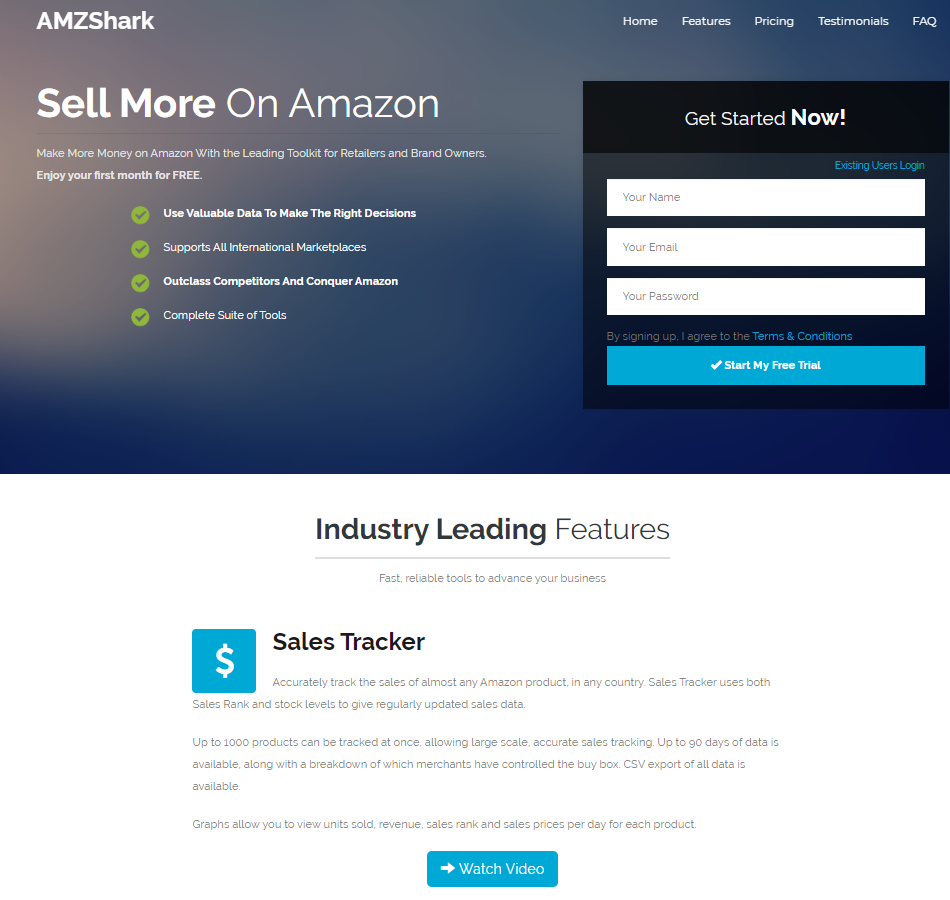 Features
Sales Tracker – Accurately track the sales of almost any Amazon product, in any country.
Niche Scout – Niche Scout allows you to instantly get competitiveness & profitability scores for top ranking products in a given niche including the average number of reviews, the average monthly revenue, & more, at-a-glance.
Search Rankings Tracker – Find out exactly where specific products rank in Amazon's search engine.
Keyword Explorer – Find hundreds of keywords that relate to your niche quickly & simply. Use these results in PPC campaigns, Amazon SEO & in-depth keyword research.
Competition Scout – Find out what keywords your competitors rank for, & discover which keywords you should target.
Review Alerts – Use Review Alerts for market research, investigate new niches & analyze customer desires
Supplier Scout – You can use this to find both non-Amazon competitors & potential suppliers who sell this product to merchants.
Pricing
AMZshark offers a one month trial for new customers, after this, the subscription costs $299 per month, which automatically renews each month.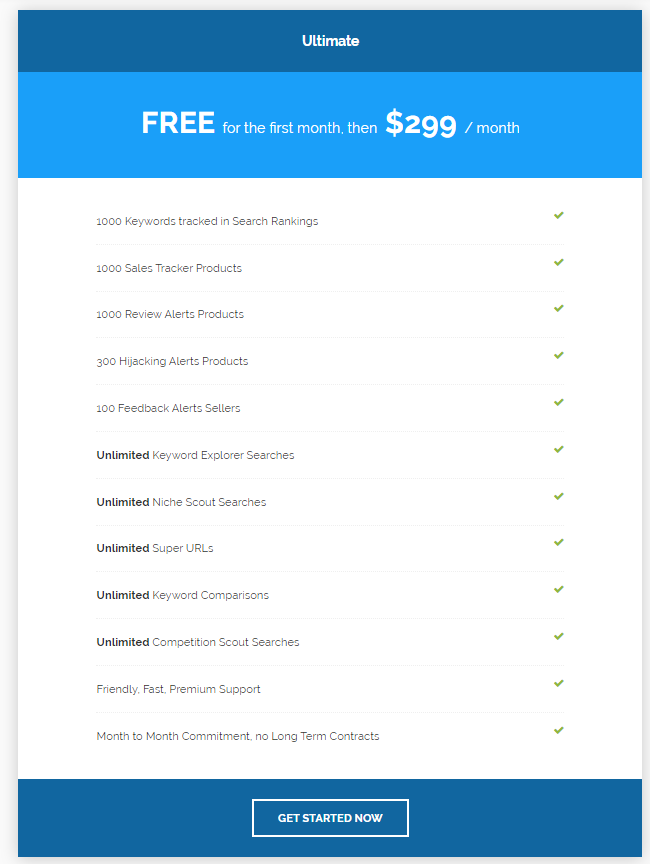 Discount Codes:
Seller app
It is a powerful eCommerce analytics tool that provides useful features & reports to allow Amazon sellers to derive actionable insights from their data. The solutions they feature are: product sales estimates, competitor tracking, identifying profitable keywords, listing optimization, & finding backend keywords for competitor's listings.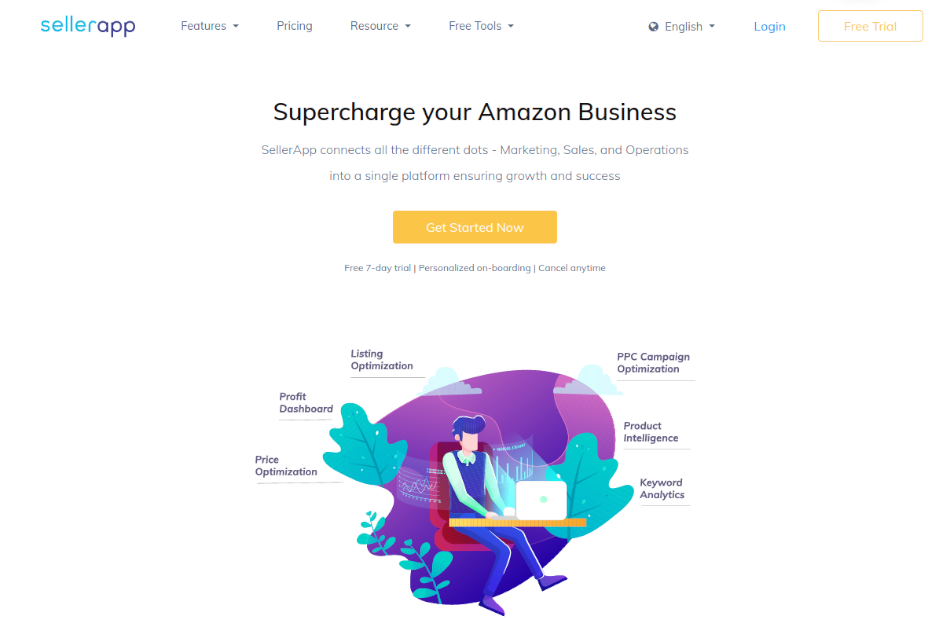 Features:
Amazon MWS Connect
BSR Alert
Chrome Plugin
Email Support
Hijacker Alert
Inventory Alert
Keyword Genie
Keyword Index Alert
Price Alert
Product Ideas
Product Keyword Optimization
Product Watch
Promo Planner
Revenue Alert
Pricing: There is a free Trial period along with various plans available.
FREE TRIAL
STARTER PLAN
$29.99/month
ESSENTIAL PLAN
$49.99/month
PRO PLAN
$79.99/month
BUSINESS PLAN
By quote
Discount Codes:
Spitly
Spitly is the most popular listing optimization software for Amazon Sellers. Its features include algorithmic split testing, automated pricing optimization, keyword rank tracking, and many more.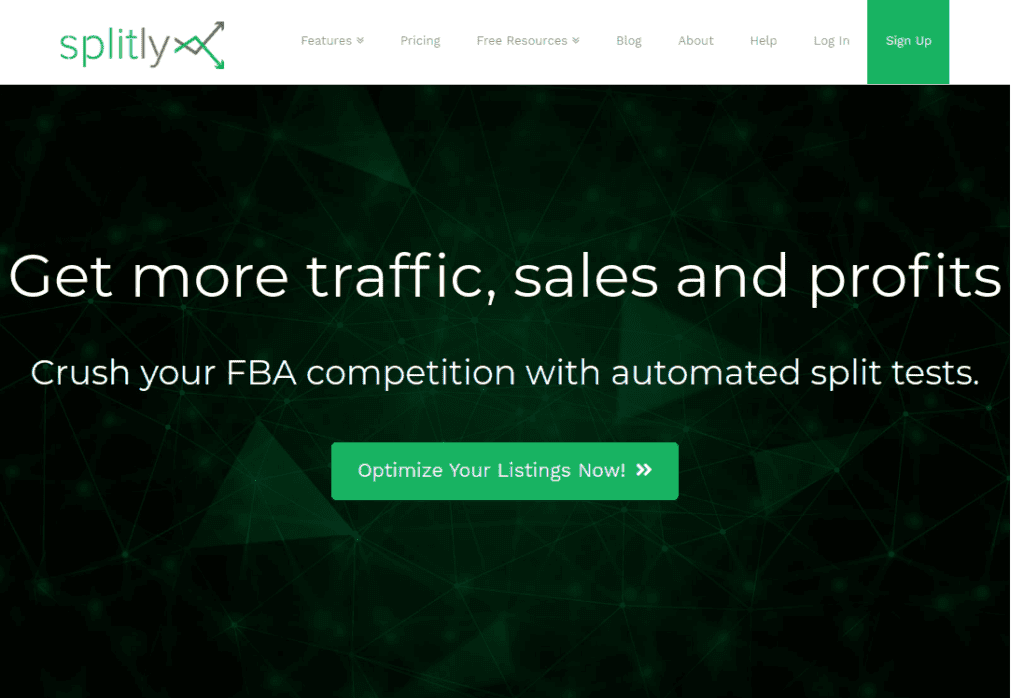 Features:
Reliable Tracking – Accurate keyword rankings, updated daily.
Historical Data Reports – Rankings' performance monitoring over a period of time
Time Saving – Rank tracking tracks multiple keywords, and prevents the hassle of manually researching the rankings.
Pricing: There are four different plans on a monthly basis
Starter plan at $ 42.30
Growth at $87.30
Business at $177.30
Enterprise at $447.30
Discount Codes:
Summary
It doesn't matter whether you are just listing your first product or you are a seasoned seller with multiple products selling on Amazon. Competition is fierce on Amazon so it's important to ensure your products stand out above the rest. It takes a lot of patience and hard work to get your listings on top of Amazon search results, and with multiple products required to make a sustainable business profit, it is imperative that you take the help of a highly sophisticated software tailormade for solving this very problem. I hope you found some useful tips & are able to zero in on the perfect listing optimization tool in this article and you can now improve your product listings in an efficient way. Good luck, wishing you every success!
Arbitrageinfo's Recommended Amazon Seller Tools: