Viral Launch Review: Affordable Amazon Seller Software Tool 2020
Viral Launch is popular among Amazon sellers as one of the best product research software for sourcing product ideas and sales estimates. With over 5 million people every year, launching a new product on Amazon, having trusted software to guide you through the process can be the biggest boost to your new business.
Viral Launch can be used as many things; a sales estimator, a product analysis tool, a listings optimizer or a product launch tool. It can be all these and more. First and foremost, though, it's a market intelligence tool. It's very well specialized for whatever you need it to do. It not only offers specific packages that are specialized for different services but also provides add-ons and coupon codes so that the wayside leaves your inhibition about going all the way.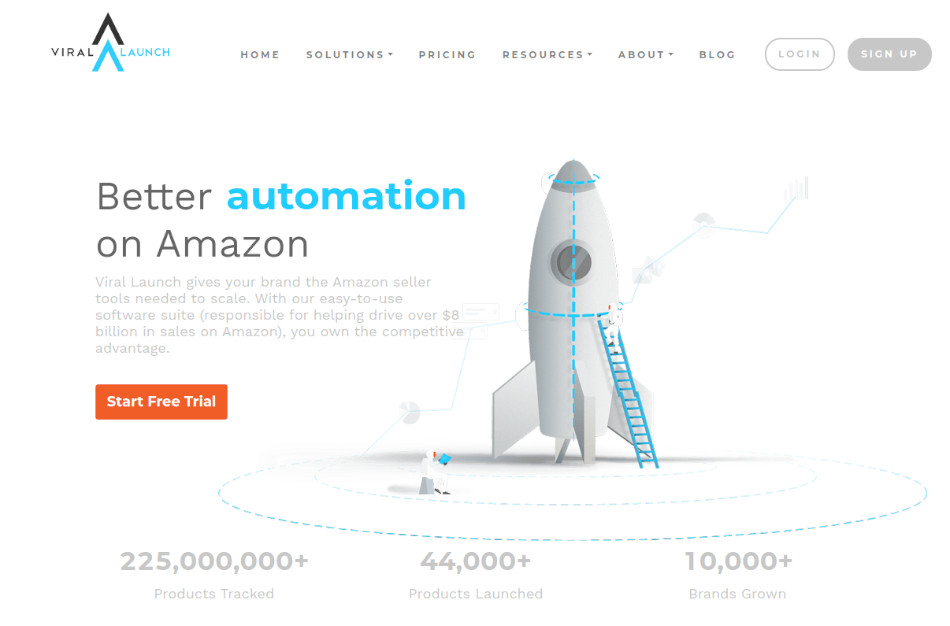 Viral Launch Review: Benefits
A product research function to compare ideas and see the potential demand and competition for them, allowing you to make intelligent decisions on which products to go forward with
Competitor tracking that alerts you when your competitor's listings increase or decrease in rank, allowing you to learn from their moves and immediately be aware of what works
A keyword research tool for new suggestions and ways to achieve organic (or paid) traffic from new angles
A well-designed, interactive listing optimizer that provides insights on what changes can increase your conversions and improve your sales
A conversion rate optimization tool that allows you to test different product photos and written copy against each other to help you decide which changes work best
A product launch tool to work directly with Amazon's algorithm and launch with as high a ranking as possible
A PPC management suite to maximize your ROI and trim the fat from your campaigns
A keyword rank tracking tool to keep track of your listings ranks and to gain insights on which changes lead to better ranks
Viral Launch Review: Features
As you can see, we have 4 main sections in the left column:
Product Discovery
Market Intelligence
Keyword Research
Product Launch – this one is more of an add-on service they offer
Let's look at them one by one.
Product Discovery
Here's how the Product Discovery section looks like:

It's a very user-friendly interface with lots of options to choose from. You can search products by categories, monthly sales, review count or even sales patterns, shipping tier size and also initial investment cost, although I am not sure how accurate is the last one. Then based on your filters, Viral Launch is going to update the products it's showing to fit your criteria. It even gives out a warning if they consider the product is top-rated and there might be a lot of sellers entering that niche.
Market Intelligence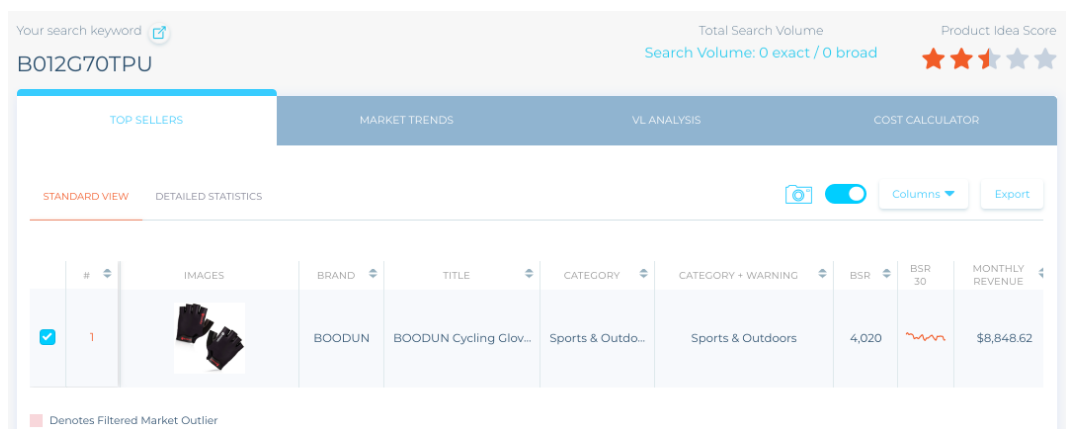 On first glance, it's nothing great, but if we go and look at the 'Detailed statistics' view, then the real game begins. We get a very in-depth analysis of how our full product listing is doing.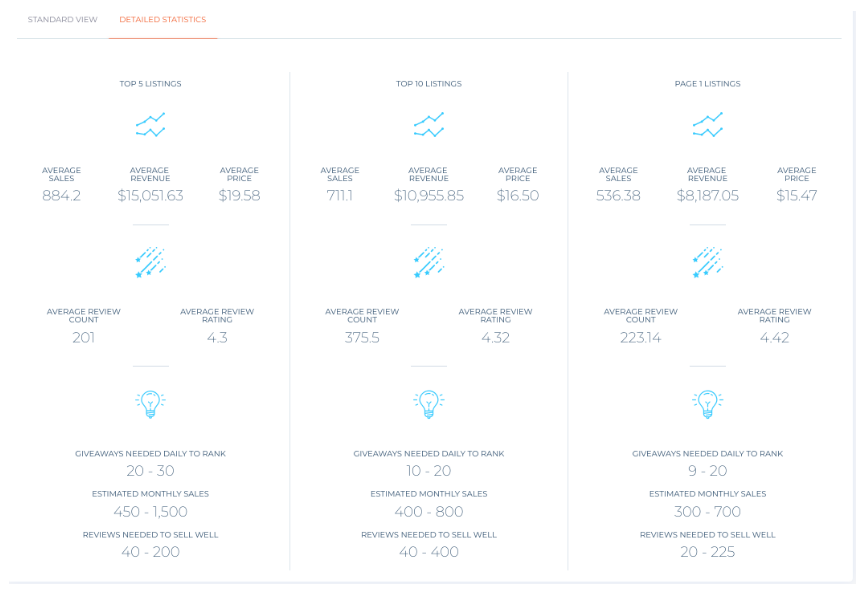 Finding out what's the difference between ranking spots 1-5 and having a page 1 listing can be helpful as we won't be ranking on the 1st spot on competitive products anyway. Then the next thing we see it's the review count, right away we notice that the Top 10 listings have more average reviews than the top 5. That might mean the first ranking products are newer into the market and managed to beat the older ones that were ranking. The last row is the giveaway when it comes to products needed to sell to rank.
Moving to the Market trends tab, we can see if there's anyone dropping the price to eliminate competition and rank better and very important, the sales pattern to see if this is a seasoned product or not.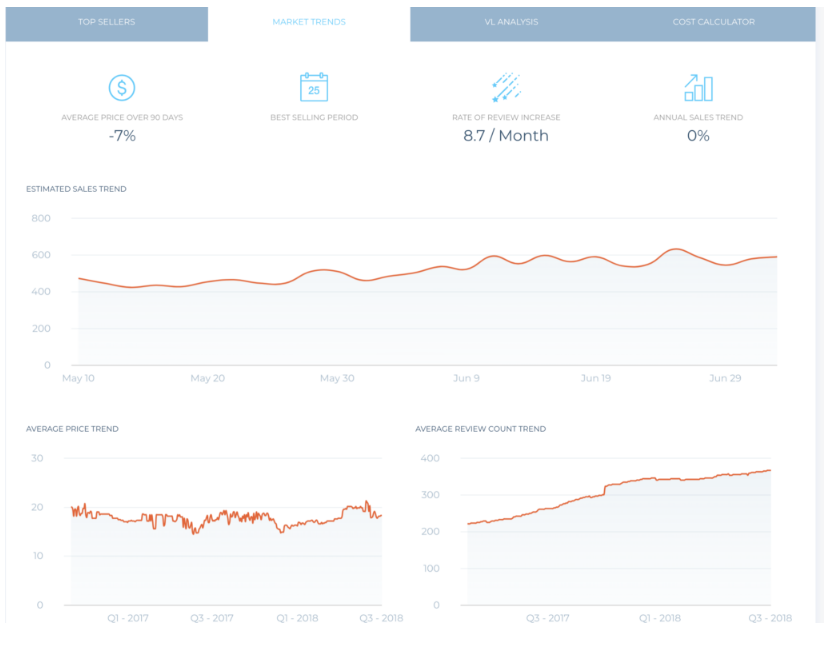 Next, we have the Viral Launch Analysis tab: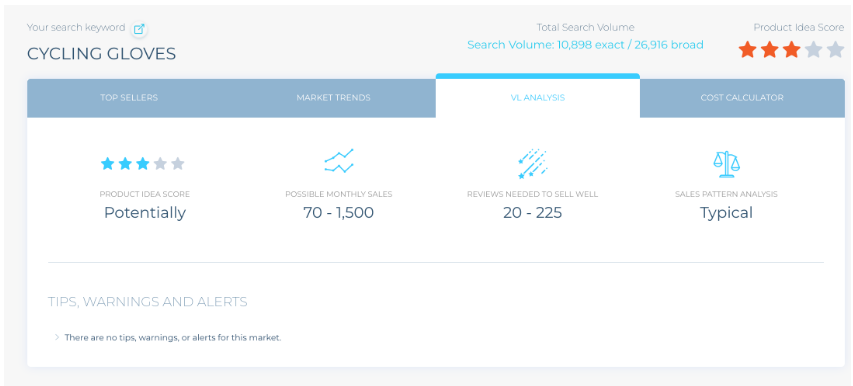 This tab is recurring, but it's a more comfortable view to see if a product is interesting or not. The cost calculator tab is a nice thing to have.
Keyword Research
What I like about this one is that it while it helps you find new keywords it also acts as a listing builder helping out optimize your Amazon listing for the giving keywords.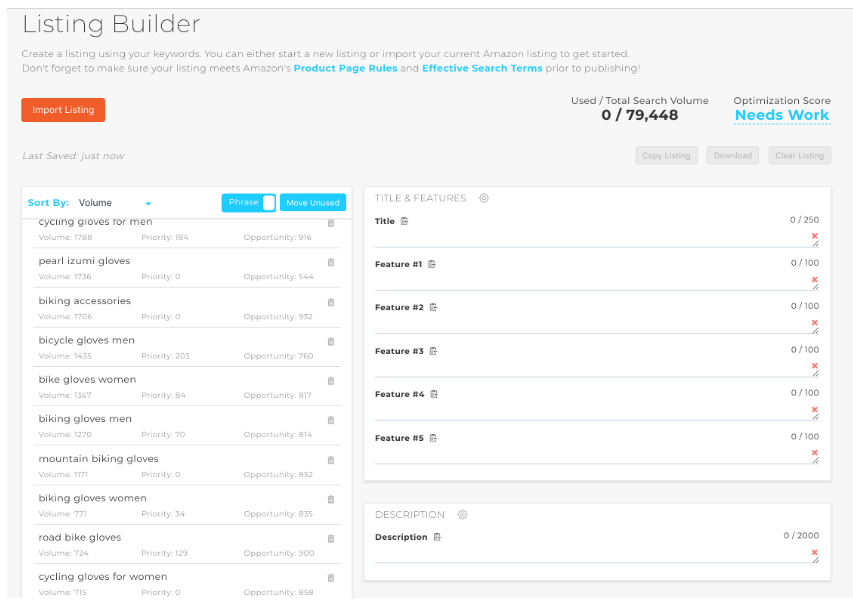 Product Launch
Before pushing out the Product Discovery & Market Intelligence tools, Viral Launch was an Amazon product launch service which we can still use. It costs a few hundred bucks as a one time fee and depending on how competitive the listing is between 20-30 to hundreds of products from the inventory at a high discount to rank.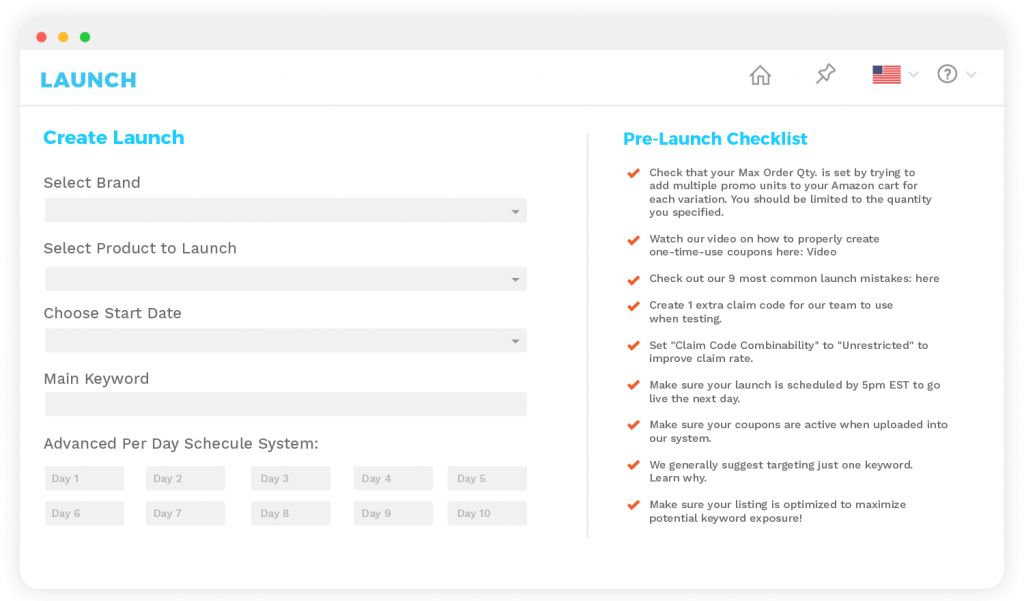 Viral Launch Review: Other features
Product Research
The product research tool allows you to search millions of Amazon products and categories to find existing product ideas and add your filters to narrow them down.

It provides full details on the amount of reviews, sales volume, etc., making it easy to judge the competition and potential sales for each product and make intelligent decisions about what to launch.
It's generally very well-designed and straightforward to use. It even gives you alerts when a product is trending aggressively upwards and potentially has a lot of new sellers planning to enter the market.
Competitor Tracking
The Competitor Tracking tool does exactly what you'd imagine – it keeps track of the rankings of your competitor's listings, making you aware every time they go up and down.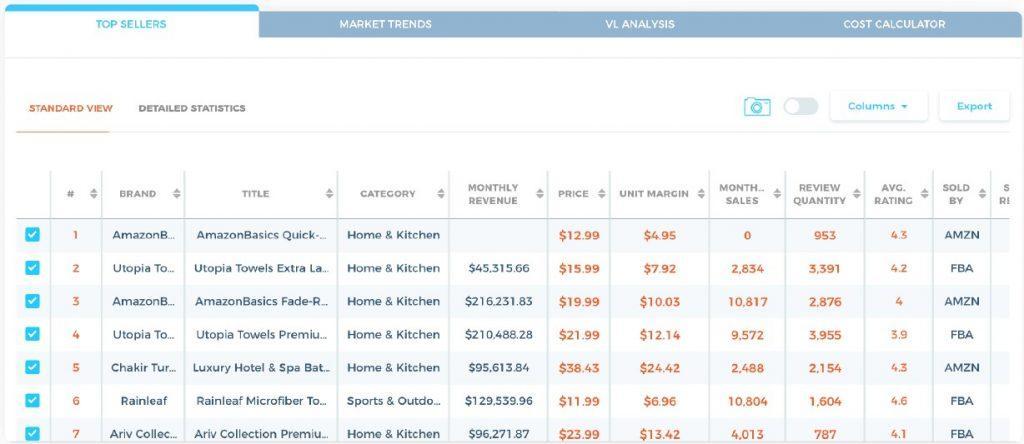 A decrease in a competitor's rank is a potential opportunity for you, and an increase is a chance to look at their listing and see what change has caused it. Both are valuable insights that help you to make the right decisions regarding your optimizations. You can even apply the alerts to your listings, being made aware immediately when they change in rank and learning which of your marketing efforts lead to growth and which don't.
Listing Optimization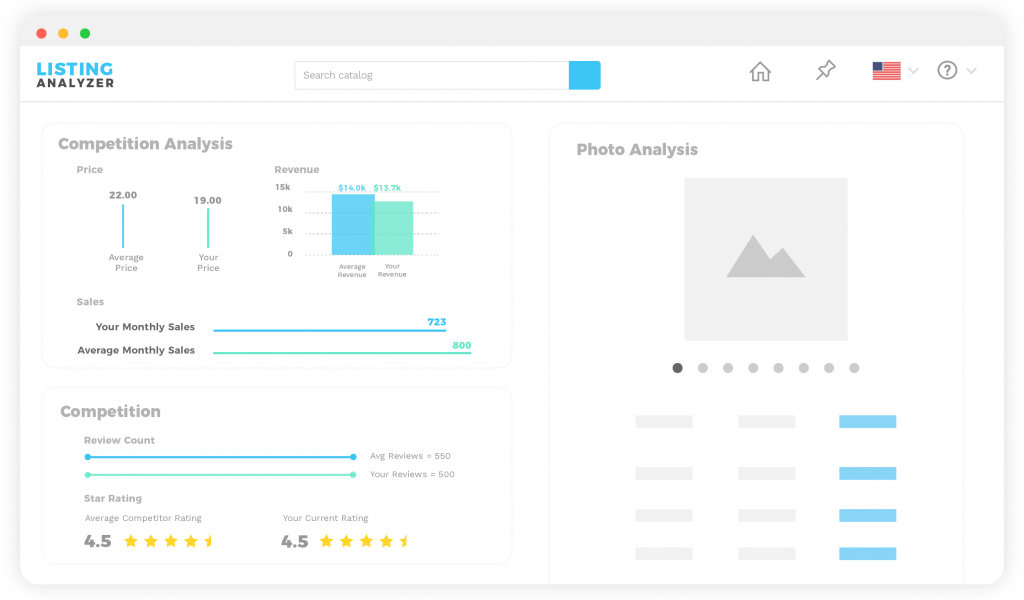 Listing Optimization is a crucial part of any successful Amazon SEO strategy, and Viral Launch aims to make it easier by offering the following features:
Automated keyword research
A copywriting tool that maintains an interactive list of keywords and ticks them off checks spelling and more, ensuring you don't miss anything important
Recommendations for relevant keywords you haven't included
We will say the search volumes do seem a little inaccurate and slow to update, but the keywords are still genuine, and it's a pleasure to use Viral Launch to optimize your listings.
Conversion rate Optimization
This is more of professional service than a software tool, with Viral Launch's professional copywriters using their experience and research data, combined with your keywords to write product listings that convert.
While it's always a good idea to be aware of what's going on elsewhere, it's possible to run your entire Amazon business and scale it over time, exclusively via Viral Launch's software and other services – which is a testament to how comprehensive the whole thing is.
PPC Optimization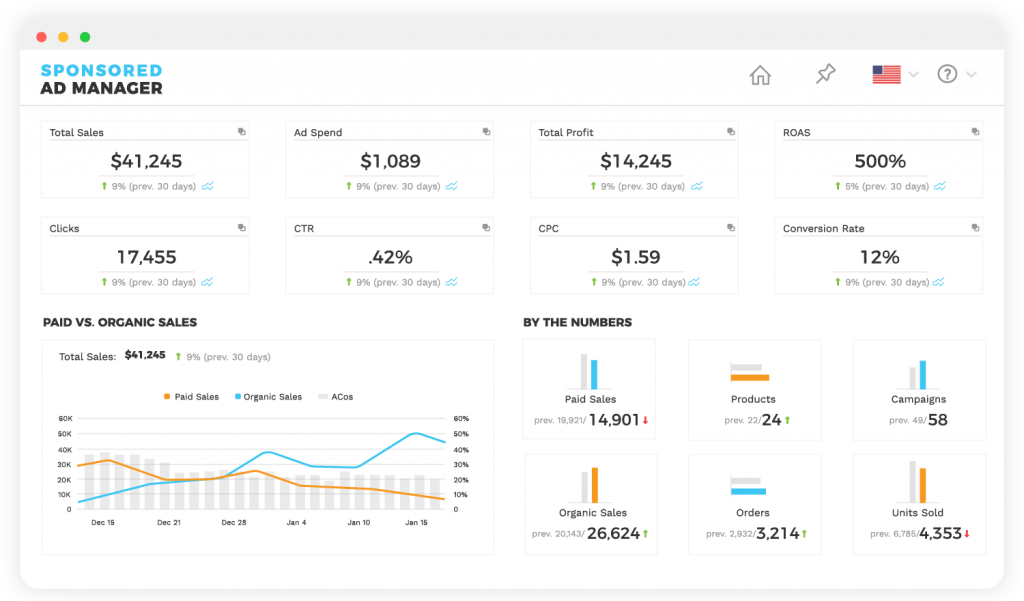 This section is a full PPC optimization software that allows you to make reliable decisions based on real-time data. It includes:
Sponsored Product keyword tracking
Recommended bids and keywords based on the competition
Google Shopping tips and strategies
They also have professional Amazon PPC management services if you prefer to let them manage it entirely. However, this will cost you quite a bit more depending on the size of your campaigns. This is a great way to save time and money by reverse engineering what your most successful competitors have done and then take it further.
Viral Launch Review: Marketplaces
Viral Launch is available for:
The United States (USA)
The United Kingdom (UK)
Germany (DE)
Canada (CA)
Mexico (MX)
Spain (ES)
France (FR)
Italy (IT)
Viral Launch Review: Free Trial
The free trial for Viral Launch is available for 14 days. The service doesn't require your credit card information. All that is needed is your name, your email, and a password. You get the basic features of the service and get to try it out without any strings attached. Since they don't have your credit card info, you won't have to worry about an auto-renewal or billing for the next month starting right when your trial ends.
Viral Launch Review: Coupons
Viral Launch consistently offers coupon codes to its new customers. For a new subscription, you are provided with a 15% discount on the site itself. These deals are refreshed every month, and you can use them to buy the various packages of Viral Launch at discounted prices. However, they do only exist for the specified time. It's one of the features which make Viral Launch one of the best Market Intelligence tools for Amazon.
Viral Launch Review: Pricing
The pricing for Viral Launch is divided into two broad categories, "Software" and "Services". The Software pricing consists of annual and monthly pricing plans which give you various features like Market Intelligence, Product Discovery, Competitor Intelligence and Keyword research, etc.
The plans range from mid-range to fully-featured and include progressively higher volumes of data analysis. All of them include 24/7 customer support.
Monthly Viral Launch Pricing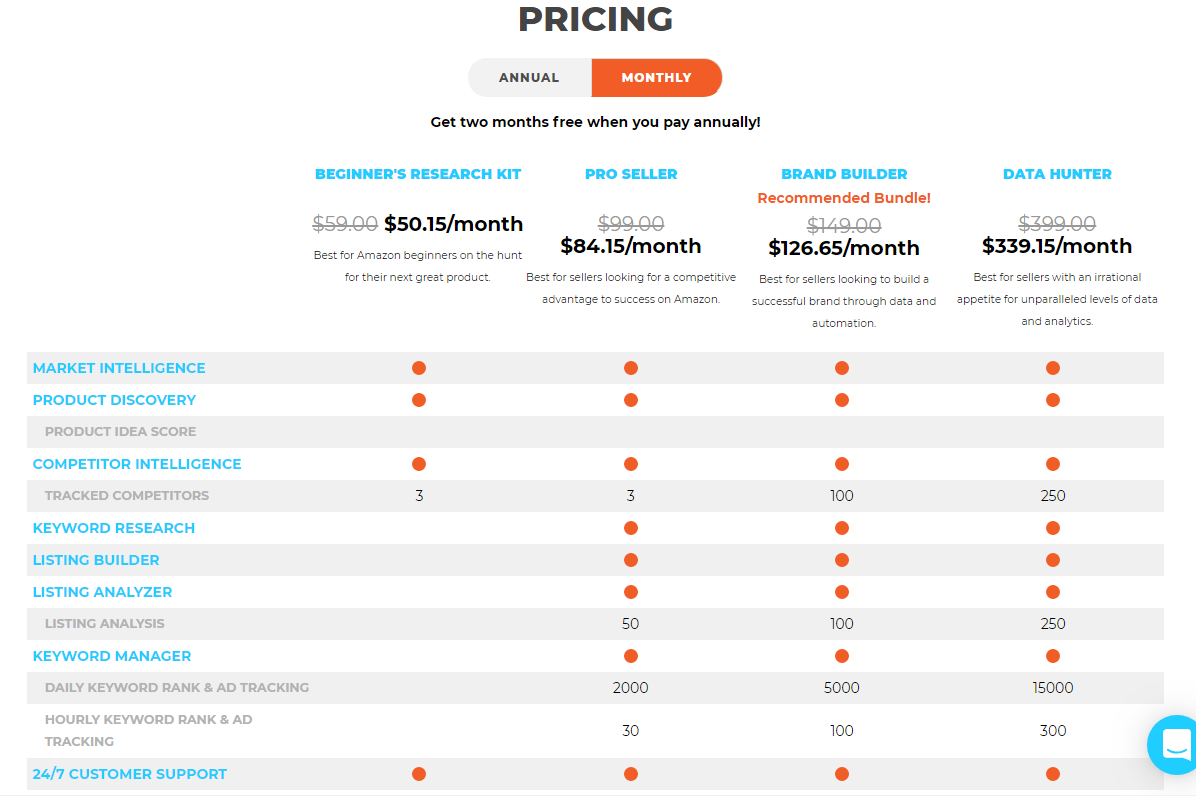 The monthly pricing plans for Viral Launch begin with the Beginner's Research Kit. It costs $50.15 per month and includes all the basic features of the program, including Market Intelligence and Product Discovery. The plan only can track 3 competitors at a time.
The second plan is called the Pro Seller package costing $84.15 per month. It includes all the features of the Beginner's package. Still, it includes Keyword Search, a Listing Builder and Listing Analyzer with the capacity for 50 analyses, and a Keyword Manager for ranking 2000 keywords a day and 30 keywords every hour.
The third plan is called the Brand Builder package, which is the recommended package for most users as it has the greatest value for money according to Viral Launch itself. It includes all the features from the previous packages as well as the ability to track 100 competitors at a time. It allows you to do 100 listing analyses, 5000 daily keyword rankings, and 100 hourly keyword rankings. It costs $126.65 per month.
The most extensive plan is called the Data Hunter package, which costs $339.15 per month. It allows you to track 250 competitors and do 250 listing analyses. It will enable the daily keyword rankings to up to 15000, and the hourly keyword rankings to 300.
Annual Viral Launch Pricing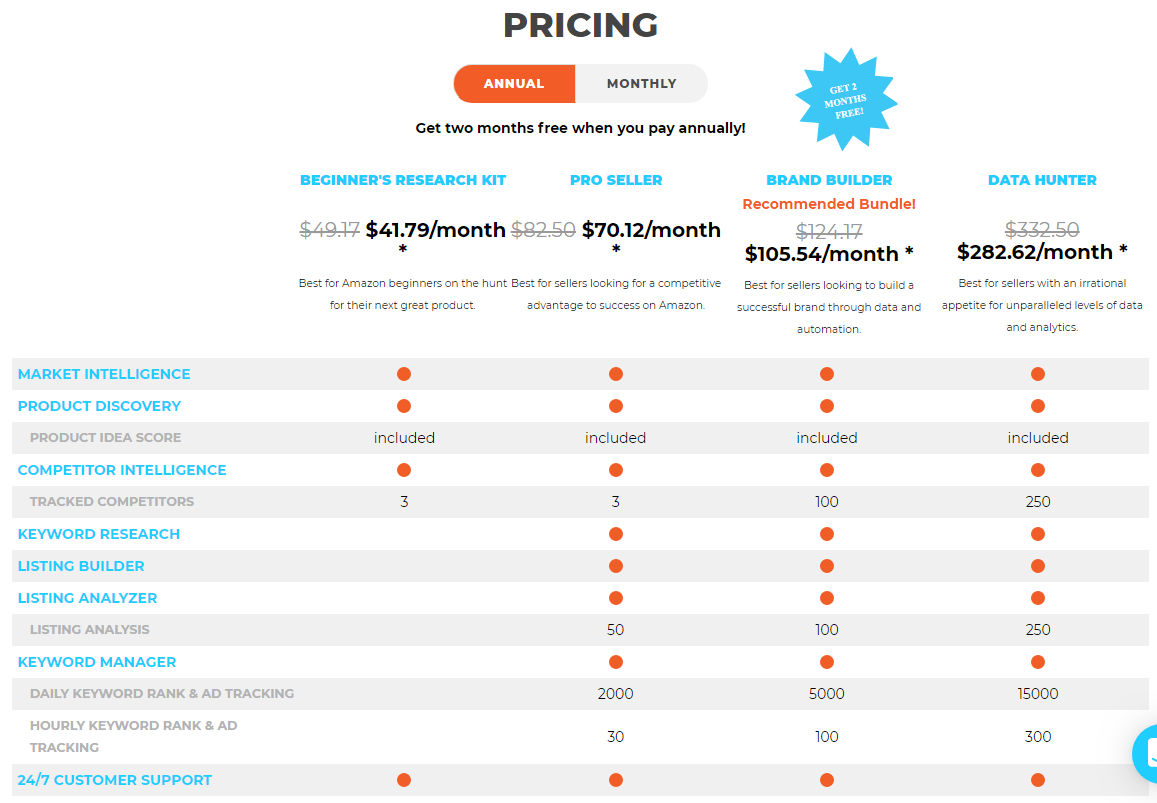 The prices for the packages in the annual pricing plans are similar but reduced because of the longer commitment. However, they also offer a product idea score for all packages, something that was missing from the monthly plans. The prices for the plans are:
Beginner's Research Kit: $41.79/month
Pro Seller: $70.12 per month
Brand Builder: $105.54 per month
Data Hunter $282.62 per month
The most significant difference in price comes out in the final Data Hunter package, which is nearly $50 cheaper if you go for annual pricing. Viral Launch also offers specific services for specific things like product launches, optimizing listings, and Product Photography. The pricing for these plans are incredibly high in some instances and should only be adopted by sellers who are already established and can spend this kind of money on marketing. All prices listed are for the US.
Viral Launch Review: User Reviews
The positive reviews for Viral Launch consistently mention its customer service and the help that it offers to solve minor and major problems.
Customers mention the webinars offered by the company and the coaches that the service puts you in to contact with. There are also mentions of the various features like data analytics and real-time data that are available to customers that help in selling products and trending listings on the first page of Amazon's website. Also mentioned are the ease of use and the fluidity of the app. All these positive reviews do make Viral Launch a sure bet.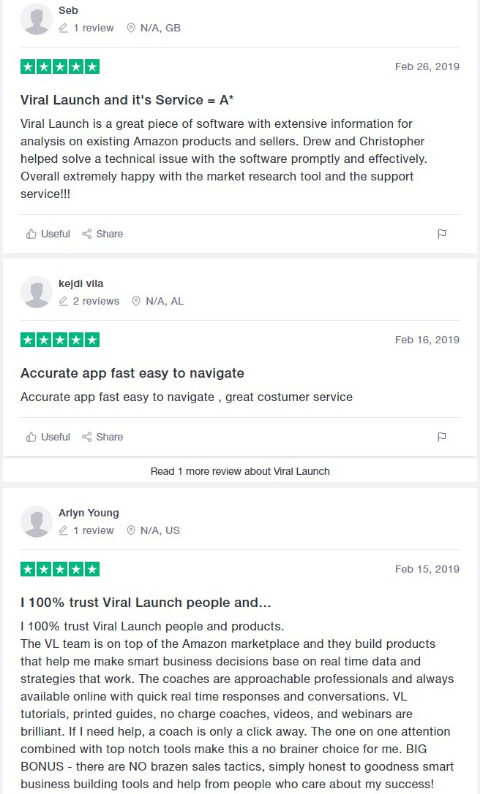 Viral Launch Review: Competitors
The top competitors of Viral lunch are:
Reviewbox
inkFrog
Sellics
A2X
Summing Up
The most impressive feature of Viral Launch is its customizability. If you go for Viral Launch, which you absolutely should, no matter at what level you are selling, you will find that it has options for absolutely everything. The one caveat is that there are no customizable packages. There should be options for, at least, the highest paying customers to request their terms.
Beyond that, Viral Launch is a tool that has broad appeal, mass positive reception, as well as excellent customer service. If you're a seller on Amazon, you should have no inhibitions in trying it out for 14 days as part of its free trial!