Last updated on January 17th, 2023 at 04:21 pm
Arbitrage trading aims to make a profit from temporary market inefficiencies which cause mispricing of the same asset in various markets or at different brokers or similar assets in the market. These temporary imbalances provide opportunities for arbitrage trading and allow traders to make simultaneous buy-and-sell trades and lock profits from variations in pricing. Given that these trading opportunities generally exist for a very short period of time, at times for only seconds, it is too time-consuming for traders to do the arbitrage calculations themselves. So, traders use automated arbitrage trading software programs that can instantly detect and calculate these opportunities. Here, we have listed the best-automated arbitrage trading software.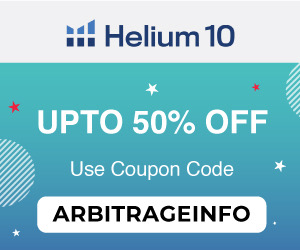 Why Use Automated Arbitrage Trading Software?
Automated arbitrage trading software is loaded onto the trader's brokerage trading platform and when the software finds an arbitrage opportunity, it instantly initiates the trade on behalf of the trader. The software is designed to overcome the biggest challenge of arbitrage trading and timely and accurately executes trades which are necessary to take advantage of the opportunities that exist for a very brief window of time.
7 Best Automated Arbitrage Trading Software: 2023
Check out the best automated arbitrage trading software that can automatically execute accurate trades for great profits.
1. Bitsgap: Automated Crypto Arbitrage Trading Software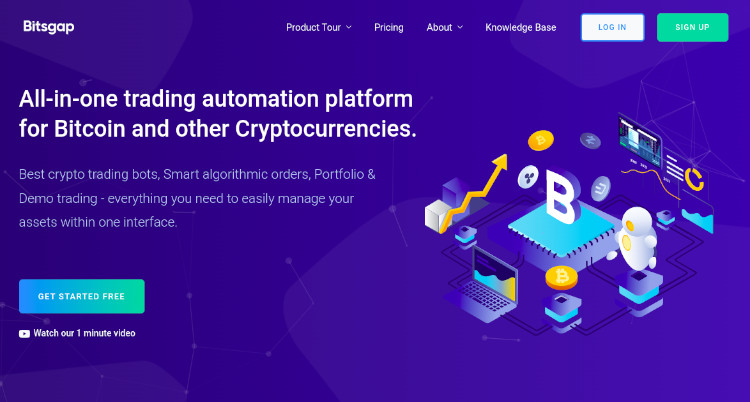 From powerful trading bots to smart orders, Bitsgap gives you an advantage in the fast-changing world of crypto trading. This is one of the most secure platforms that does not have access to your exchange account and cannot withdraw your funds. Their servers are located close to popular exchanges to ensure stable and fast order execution.
Features:
Profit from every market move 24/7, with fully automated trading bots.
Set up effective back-tested GRID and DCA strategies in a few minutes or build your custom strategies.
Execute your trading strategy with a set of powerful algorithmic orders.
Control your risk/reward ratio with tools your exchange doesn't offer like Stop Loss, Take Profit, Trailing Take Profit, and OCO for all your Limit, Market, Stop, Stop Limit, TWAP, and Scaled orders.
Instantly switch between exchanges in an easy-to-use unified interface and trade without limits with our advanced tools.
2. Capitalise.ai: Automated Arbitrage Trading Software for Stocks, Forex, Crypto, Index & Commodities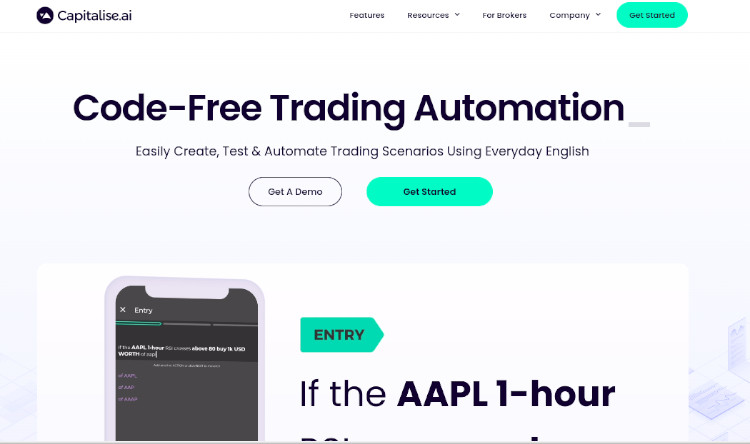 Capitalise.ai provides you with code-free trading automation that helps you easily create, test, and automate trading scenarios using everyday English. It provides the most advanced trading automation features that help you manage your daily trades to build complex automated systems. It helps automate your own trading with zero code.
Features:
Allows you to increase your trade size on scheduled time intervals in order to limit the exposure to volatility fluctuations or spread out one larger investment into smaller investments.
Use any line or tech indicator available on TradingView to trigger your automated trading strategies.
Set your Trailing-Stop to trigger only after a certain profit was reached, so you can lock your profits while guarding your position.
Time your entry & exit in a way that only if a certain event happens at a certain time your orders will be triggered.​
Set a limit order at a price that is equal to another term.
Let Capitalise.ai monitor the markets for you and get an email or mobile notification once your conditions are met.
Refer to historical bars in order to monitor for a specific pattern.
Use macro-economical events to trigger your entries.
3. Coinrule: Best Automated Cryptocurrency Arbitrage Bot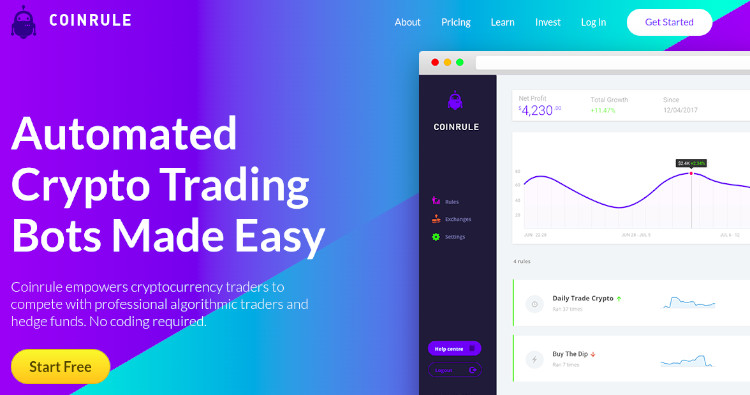 Coinrule empowers cryptocurrency traders to compete with professional algorithmic traders and hedge funds. It helps set custom automated trades and makes sure you never miss a rally or get caught in a dip. Coinrule obsessively seeks out effective market indicators to enable smart allocation of funds while putting you in control of your trading machine.
Features:
Allows you to set custom automated trades.
Seeks market indicators to enable smart allocation of funds.
Allows you to choose from more than 150 rules or build your own.
Helps securely trade across exchanges.
4. Arbinox: Automated Interexchange Arbitrage Trading Platform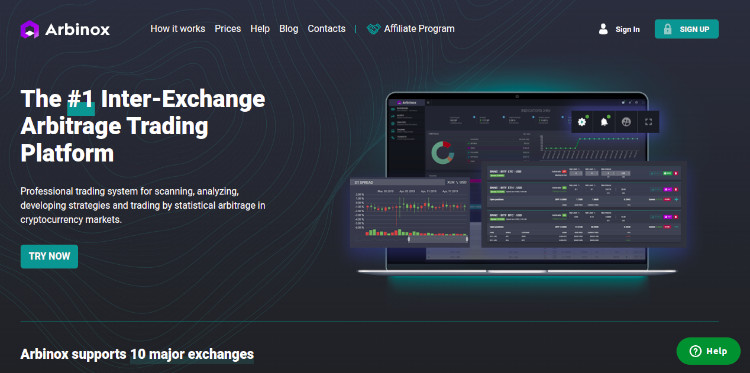 Arbinox is the best professional trading system for scanning, analyzing, developing strategies, and trading by statistical arbitrage in cryptocurrency markets. With their trading system, you can achieve maximum profit. The system of indicators and analysis of inter-stock spreads allows for developing effective channel strategies and automating the trading process through the Arbinox Trading Bot to execute a stable profit for the entire time.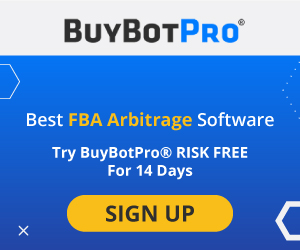 Features:
Provides indicators with history to help you to develop effective trading strategies with the extraction of maximum profit from arbitration opportunities.
Customized for a separate Quadro Pair (QP), at specified levels of the spread, the notification system. Connecting Arbinox Telegram-Bot, for quickly receiving signals, in one click.
Full automation of the arbitrage trading process. The ability to automatically track trading signals by specified parameters with automatic verification of the state of a neutral market position.
A unique system of control and management of stock exchange balances with the calculation of portfolio income in the system.
5. Zerodha: Reverse Arbitrage Trading Software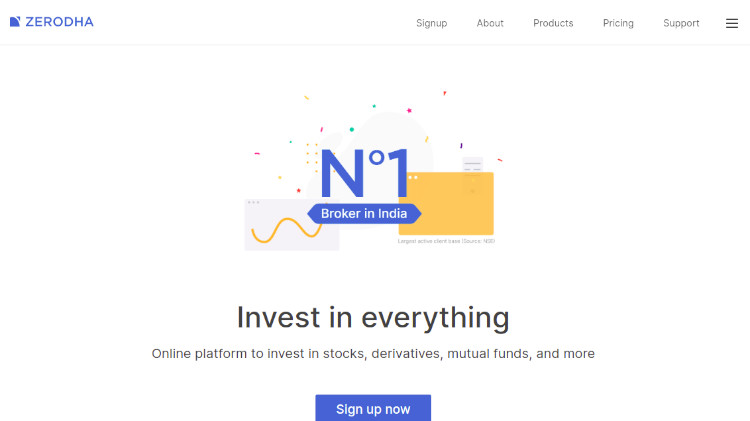 Zerodha provides a whole ecosystem of modern investment apps tailored to specific needs, built from the ground up. It helps you invest in stock, derivatives, mutual funds, and more. It is the largest stock broker in India with more than 9 million clients contributing to over 15% of all retail order volumes in India daily.
Features:
Is an ultra-fast flagship trading platform with streaming market data, advanced charts, an elegant UI, and more
The central dashboard for your Zerodha account helps gain insights into your trades and investments with in-depth reports and visualizations.
Buy direct mutual funds online, commission-free delivered directly to your Demat account.
Build powerful trading platforms and experiences with their super simple HTTP/JSON APIs.
An easy to grasp, collection of stock market lessons with in-depth coverage and illustrations. Content is broken down into bite-size cards to help you learn on the go.
5. eToro Copy Trade: Best Automated Arbitrage Trading Software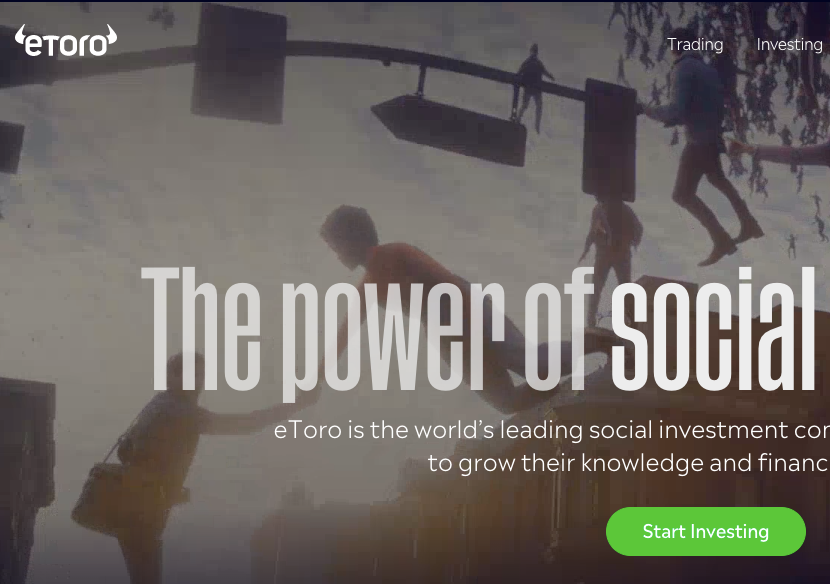 eToro's award-winning CopyTrader technology is a game-changer in the industry, enabling anyone to trade like a top trader. Whether you're a beginner learning the basics or you simply don't have time to watch the markets, now it's easy to leverage other traders' expertise. With eToro's CopyTrader, you can automatically copy top-performing traders, instantly replicating their trading in your own portfolio.
Features:
There are no management fees or other hidden costs involved. The traders you copy get paid directly as part of their Popular Investor Program.
eToro offers so much more than just a copy trading platform. You'll be joining a leading collaborative community of traders and investors — a place to connect, share, and learn.
View millions of other traders' portfolios, stats, risk scores, and more.
6. Robinhood: Best Automated Arbitrage Trading Platform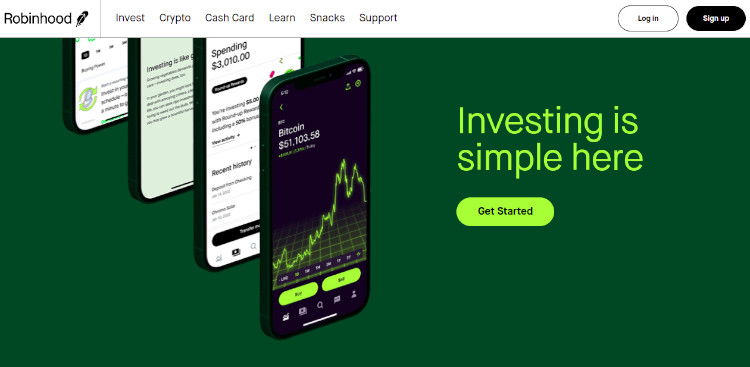 Robinhood helps invest in stocks, options, and ETFs at your pace and commission-free. With thousands of stocks to choose from and Fractional Shares, you can put in as little as $1 towards the companies that could potentially add value to you and your future.
Features:
Allows you to buy fractional shares.
ETFs can remove some of the pressure from picking individual stocks. Invest in a group of companies all at once.
Get the right to buy or sell stocks at a specific date for a specific price. No commissions here either.
With Margin, you can preserve your extra cash by borrowing some from them.
Buy, sell, and store crypto without the commission fees. For as little as $1, you can dive into the Bitcoin, Ethereum, and Altcoin family.
Roundup
Institutional traders of market makers or experienced traders have several advantages that retail traders when it comes to arbitrage trading, and it includes faster news sources, high-performance computers, and sophisticated software programs like automated arbitrage trading software. Use the best-automated arbitrage trading software to take advantage of the smallest opportunities and make a profit.
Limited Offers: On Growth Tools for Your Ecommerce Business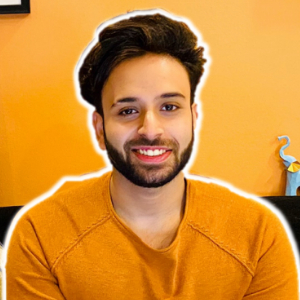 I and my team research various online verticals and can help you kickstart your Amazon business; so you could rake in more greenbacks with the best-recommended tools. Tap into the power of online retail business with me. I am just a mail away, so reach out to me if you want to scale up your niche business. mail: [email protected]