Last updated on January 18th, 2023 at 05:45 am
Airbnb is a website that links people who want to rent out their homes with people who are looking for lodging in the same area. It now spans over 100,000 cities in over 220 countries around the world. The company's name is derived from the phrase "air mattress B&B."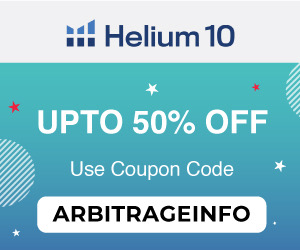 Participating in Airbnb is a way for hosts to make some money from their house, but it comes with the possibility that the guest will ruin it. The benefit to visitors may be relatively inexpensive lodgings, but there's a chance that the property won't be as appealing as the listing suggested. So now that we have understood what Airbnb is let us know more about what "Airbnb arbitrage" is.
Airbnb rental arbitrage is the method of renting a property solely to sublet it on Airbnb. In other words, if you make more money than your rent and business-related expenses, you will start earning money by listing a property on Airbnb.
People are still in need of temporary housing. Hotels in major cities and tourist destinations can be costly. Airbnb has filed a consumer void by providing more affordable lodging options. So this way, you can make a tidy sum by listing your vacation rental on Airbnb at a regular rate higher than the property expenses. However, the unit must be less than what a person would pay for a comparable room in a nearby hotel.
Benefits of Taking an Airbnb Arbitrage Course
There are many benefits of taking an Airbnb arbitrage course, as you can get to make money off properties without even having to own a property. This could be your side hustle or a full-time business.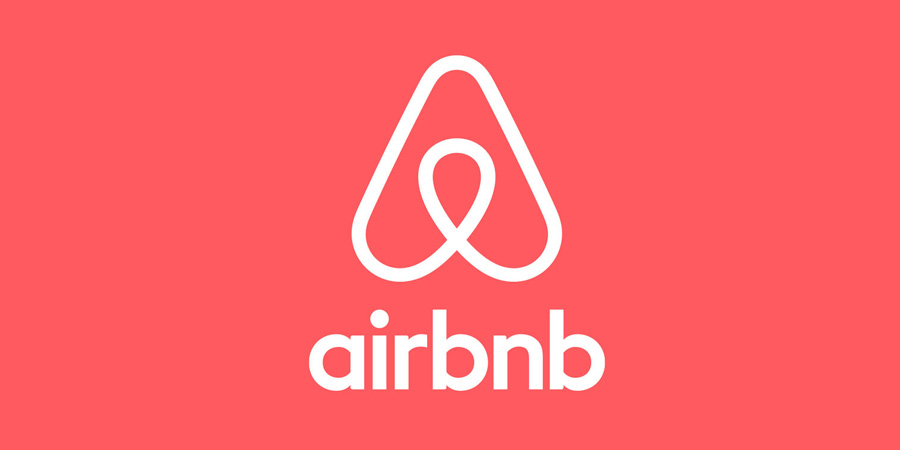 The benefits of doing Airbnb arbitrage after going for a property arbitrage course are:
Low Startup Capital: Airbnb rental arbitrage helps people to become Airbnb hosts without having to buy a home. Simply sign a long-term contract, then re-rent the property on Airbnb to make a profit. There are no upfront costs, closing costs, property taxes, or other expenses associated with owning an investment property. This reduces the chance of rental arbitrage.
A flexible venture: You will produce positive cash flow if the gap between your Airbnb income and your monthly rent is large enough. You may, however, leave the property if it is not profitable and look for another one in a different region if it is not worthwhile.
Scope for Faster Scaling: With the rental arbitrage model, you can rent out several properties for the same amount of money you would have spent on only one rental property. This enables you to develop your Airbnb business far more quickly. As a result, you'll earn significantly more money. The number of properties you can sublet on a short-term basis is limitless. As a result, your earning potential is unlimited.
5 Best Airbnb Rental Arbitrage Courses: 2023 Edition
Here is a list of some of the best Airbnb rental arbitrage courses which can help you with additional money with little investment.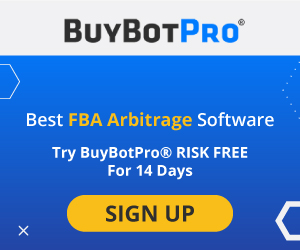 1. How to Create an Empire on Airbnb without Owning a Home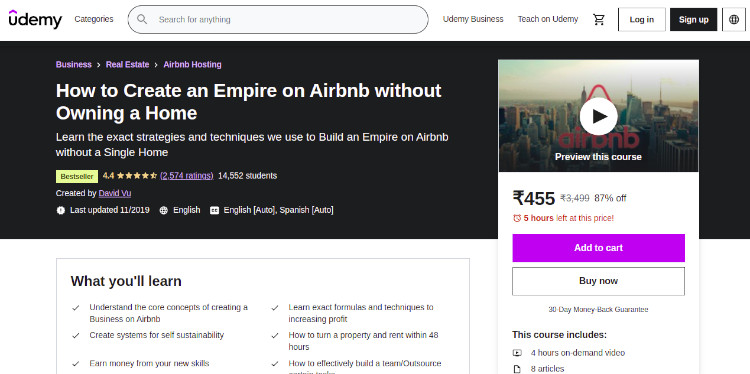 One of the top-rated Airbnb arbitrage courses available online will teach you the exact strategies needed to build an empire on Airbnb without owning a single home.
This Airbnb arbitrage guide created by David Vu will teach you the core concepts of starting a business on Airbnb and learning formulas and techniques to increase profit, team building, and outsourcing your tasks.
This property arbitrage course has been taken by over twelve thousand students and is the bestseller on Udemy, with an average rating of 4.7 out of 5. You are protected by a 30-day money-back guarantee, so you can ask for a refund if you don't like the course. Nothing to lose here!
2. Free Airbnb Course: Rental Arbitrage, Co-Hosting, Vacation Rental, and Short Term Rental Systems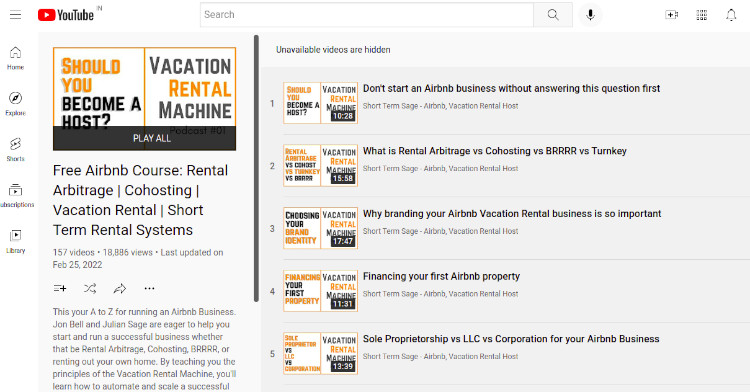 This is probably one of the free Airbnb arbitrage courses that you can find over the internet. This course will tell all the A to Z for running an Airbnb business.
Created by Jon Bell and Julian Sage, this Airbnb property management course will help you start and run a successful business, whether it be rental arbitrage, cohosting, BRRRR, or renting out your own home.
You will be taught the principles of the Vacation Rental machine, and in this, you will learn how to automate and scale a successful short-term rental business.
This short-term rental course has over 130 videos and is being updated regularly with new video content. The great thing about it is that the course is free and available on Youtube for you to consume. You are protected by a 30-day money-back guarantee, so you can ask for a refund if you don't like the course. Nothing to lose here!
3. Airbnb Entrepreneur: Become the Best Listing in Town!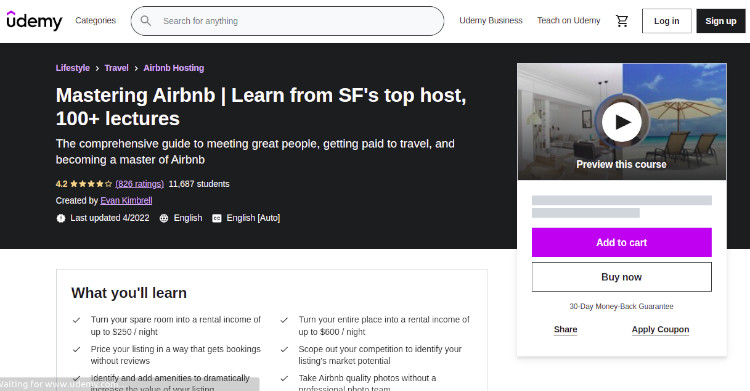 Learn how to be a productive and efficient Airbnb host and how to become the best renting option in your area with Paval N, who has several listings on Airbnb that are respectively the most booked in their cities and always at the top search results.
Do you wish to start renting space on Airbnb? Are you already renting but feeling like your competitors are doing better than you and that you can improve and earn much more? If yes, this course is for you. You will learn how to become the best Airbnb option in your area.
You will be able to kick-start renting on Airbnb the most efficiently. Additionally, find ways to optimize your Airbnb business using the best practices. Learn to avoid critical mistakes which can be detrimental to Airbnb renting, thereby becoming the best Airbnb renting option in town. You'll learn to make the most money out of the local Airbnb market by automating your Airbnb renting to generate passive income.
4. Mastering Airbnb | Learn from SF's top host, 100+ lectures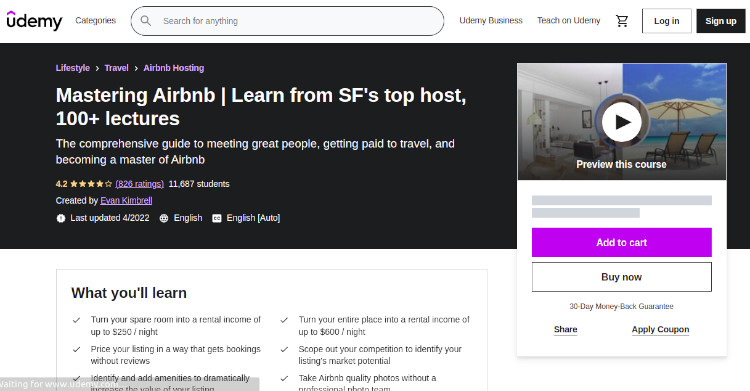 Here is a comprehensive guide to meeting great people, getting paid to travel, and becoming a master of Airbnb. This course by Evam Kimbrell will teach you to turn your spare room into a rental income of up to $250/night.
You'll learn to pick listings in a way that gets bookings without reviews, along with the techniques to write listing descriptions that grab bookings.
You will be taught the principles of the Vacation Rental machine, and in this, you will learn how to automate and scale a successful short-term rental business.
Also, learn to maximize income with other sources like VRBO and Roomorama.
5. Vacation Rental, AirBNB Management – from Beginner to Pro!
Learn how to professionally manage Vacation Rentals and Short Term rentals (AirBNBs, VRBOs) from the experts.
Operate multiple vacation rental properties at a professional level. Avoid costly mistakes getting started in vacation rentals or on AirBNB. Understand how to build on the principles taught here to scale into a larger business and generate profits very quickly.
The course is ideal for people and realtors who are new to managing Vacation Rentals, and short-term rentals (VRBO, AirBNB) and want to see rapid success!
This course will make you a professional vacation rental manager, but once you've mastered this, please join at Vacation Rental University to see over 50 hours of additional content going extremely deep in each subject.
6. Airbnb Made Simple: Make Easy Residual Income in 2020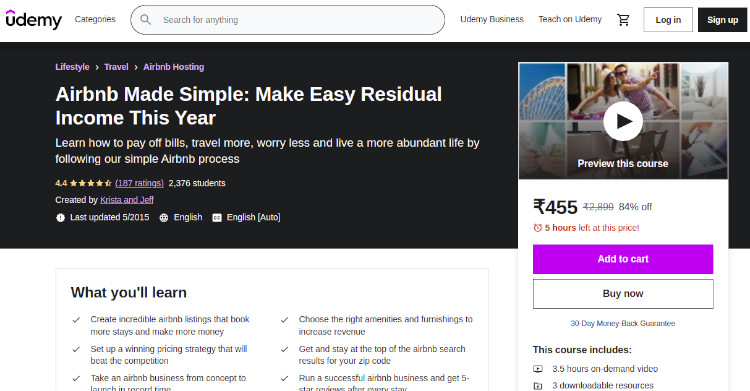 Learn how to pay off bills, travel more, worry less, and live a more abundant life by following our simple Airbnb process.
Create incredible Airbnb listings that book more stays and make more money Choose the right amenities and furnishings to increase revenue.
Create incredible Airbnb listings that book more stays and make more money Choose the right amenities and furnishings to increase revenue
Take an Airbnb business from concept to launch in record time. Run a successful Airbnb business and get 5-star reviews after every stay.
Tips on Choosing the Best Airbnb Arbitrage Course
If you are interested in choosing the best Airbnb arbitrage course, here are some tips that you need to keep in mind:
Make sure the course taught will cater to your needs.
In addition, theIn addition, the course should be an affordable one.
Keep an eye out for the discounts and offers available on these courses we mentioned in the list.
Finally, the course should be in English, and it should also teach you how to apply whatever you learned to the Airbnb scenario/marketplace.
If possible, go for the courses which promise you a money-back guarantee, so that you do not lose your money.
Since you don't need to own a property to become an Airbnb host, making money with Airbnb arbitrage is becoming more common. You will be able to pay your rent and have a chance to become a successful full-time host by performing comprehensive market research and securing all required permissions.
You can go a step further and automate your company to improve your business and elevate the guest experience. More time saved on routine operations would allow you to expand your company and, as a result, your vacation rental income.
We hope you found this blog helpful and gained some knowledge regarding the Airbnb arbitrage course and Airbnb arbitrage tips. Do let us know down in the comment section what you think about this blog.
Limited Offers: On Growth Tools for Your Ecommerce Business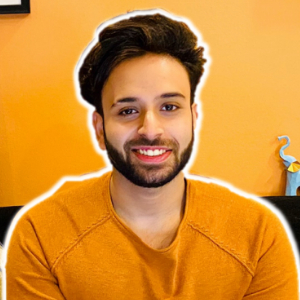 I and my team research various online verticals and can help you kickstart your Amazon business; so you could rake in more greenbacks with the best-recommended tools. Tap into the power of online retail business with me. I am just a mail away, so reach out to me if you want to scale up your niche business. mail: [email protected]