Last updated on January 18th, 2023 at 05:45 am
Living in this digital age and world, you might be aware of the word "AdSense." Let us dive deeper into what an "AdSense Arbitrage" is. The simultaneous purchase and sale of an asset is known as arbitrage. The vendor makes a profit by selling an asset at a higher price than they paid for it.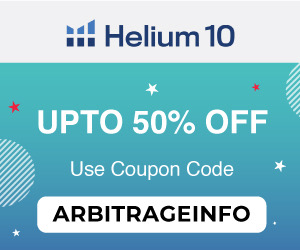 So you might wonder how does an AdSense arbitrage work. Suppose you invest some money in deriving traffic to your website and have AdSense placed on your website or the webpage. When visitors click those ads, you generate income via AdSense. In simple terms, AdSense arbitrage is the process of obtaining traffic by paid means and turning the traffic into paid clicks through AdSense ads.
The catch with digital arbitrage is that you can make more money from AdSense ads than you spent purchasing website traffic. So now that you have understood what an "AdSense Arbitrage" is, let us proceed towards why you should take an AdSense Arbitrage Course or Ad Arbitrage course.
Benefits of Taking an AdSense Arbitrage Course
There are various benefits of taking an AdSense arbitrage course if you have a website or are developing a website. You can earn some good money on the side or turn this into a full-time career, creating ads for brands and businesses online. Apart from Google AdSense, you can also learn more about Facebook ads and how to place them so that your brand or business gets more eyeballs and, in return, get more conversions.
In some courses, you will also learn more about traffic arbitrage with your mobile devices and write better SEO-oriented content for your website.
So if you want to learn how to do traffic arbitrage, we will list the top 5 Best AdSense Arbitrage Courses you can go for in 2023.
5 Best AdSense Arbitrage Courses: 2023 Edition
Here is a comprehensive list of some of the best AdSense ad arbitrage courses that can generate you good ROAS.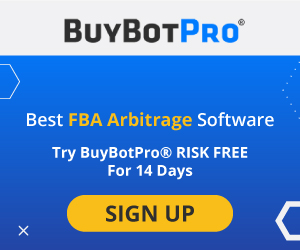 1. AdSense Arbitrage: AdSense Traffic Arbitrage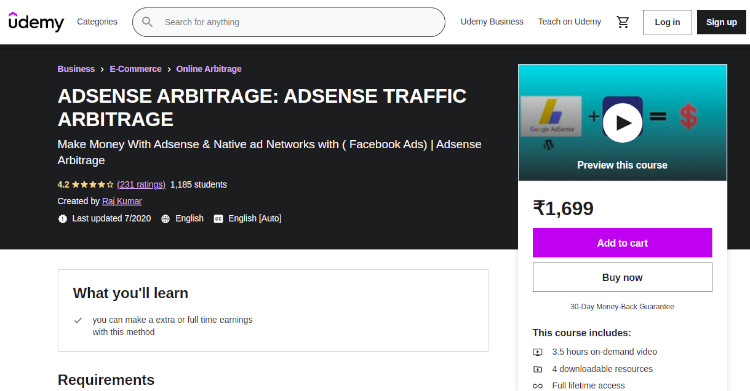 This AdSense arbitrage course, created by Raj Kumar, will teach you more about FB Ad Twist and AdSense. Apart from this, you will learn how to increase your CTR on AdSense, use Native Ad networks to increase your ROI, do traffic arbitrage with mobile traffic, and much more.
This ad arbitrage course has been taken by over 900 students and has an average rating of 4.3 stars out of 5.
After the completion of this AdSense Arbitrage Course, you will also be getting a certificate.
2. AdSense Arbitrage 2.0: A to Z Business Strategies – 2023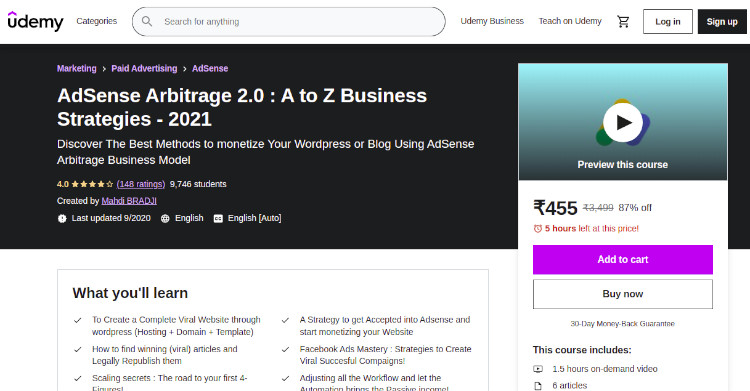 An excellent AdSense arbitrage course created by Mahdi Bradji will tell you how to discover the best methods to monetize your WordPress or blog using AdSense Arbitrage Business Model.
This ad arbitrage course will guide you towards making your first four figures, a strategy to get accepted into AdSense, and start monetizing your website so that you can automate all the processes and earn money through passive income.
This online arbitrage course has been taken by over 9,000 students and has been given a rating of 4.2 stars out of 5.
3. AdSense Arbitrage: Everything you Need to Know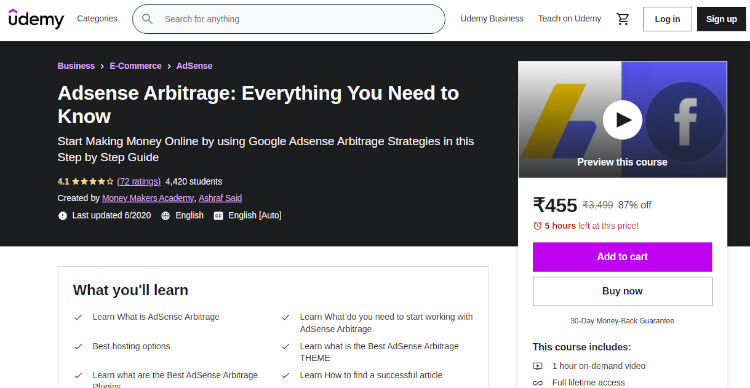 Want to know how to make money online? Well, this ad arbitrage course will teach you to do just that. Money Makers Academy and Ashraf Said created this course, and it will teach you the basics of what AdSense arbitrage is.
You will be taught the best hosting options, the best AdSense arbitrage plugins are, Facebook ads, article making, and much more.
This content arbitrage course gets 4.1 stars out of 5 and is taken by over four thousand students t the time of writing this article.
4. AdSense Master – Become a Google AdSense Guru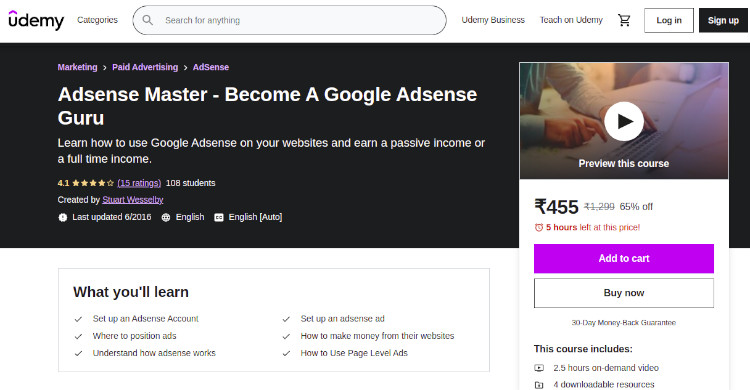 If you want to achieve mastery over AdSense, this online arbitrage course is perfect for you.
Created by Stuart Wesselby, you will be learning how to use Google AdSense on the websites to earn a passive or a full-time income.
Through the entirety of this content arbitrage course, you will learn how to set up an AdSense account, understand its working and placement, amongst other things.
This ad arbitrage course has 28 lectures, with over a hundred students, and gets 4.1 stars out of five.
5. How to get Google AdSense Approval For Your Site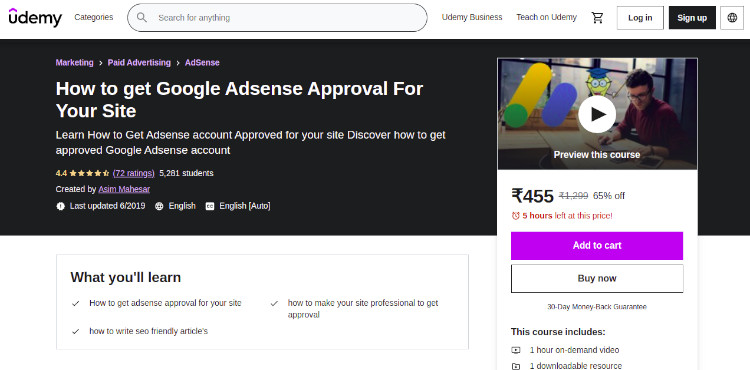 In one of the highest-rated Adsense arbitrage course available on Udemy, you will learn how to get AdSense approval for your site, make your site more professional-looking, and ways to write SEO-friendly articles.
This traffic arbitrage course is created by Asim Mahesar and has over five thousand students already who have taken this course. Therefore, this ad arbitrage course is rated four points five out of a possible five stars.
Tips on Choosing the Best AdSense Arbitrage Course
If you are interested in choosing the best content arbitrage course, here are some tips that you need to keep in mind:
Make sure the course taught will cater to your needs.
The course should be an affordable one.
Keep an eye out for the discounts and offers available on these courses we mentioned in the list.
The course should also teach you about the niche that you are trying to go into for your domains.
The course should be in English, and it should also teach you how to apply whatever you learned to a domain marketplace.
If possible, go for the courses which promise you a money-back guarantee, so that you do not lose your money.
While choosing the best AdSense arbitrage course, you need to analyze and understand that using these courses won't guarantee you outright success.
To get the best results, you can even club two or more to understand these traffic arbitrage courses better. The key lies in understanding the differences between each and choosing the best one which will help you earn part-time money or passive money.
While this list is not exhaustive, other free AdSense arbitrage courses are available in 2023. We urge you to go through this list thoroughly, which will help you make a wise and informed decision while choosing the ad arbitrage course.
We hope you found this blog helpful and gained some knowledge about what AdSense arbitrage is all about, how to make money both actively and passively from this source, and how to do traffic arbitrage through content arbitrage courses available online. Do let us know down in the comment section what you think about this blog.
Limited Offers: On Growth Tools for Your Ecommerce Business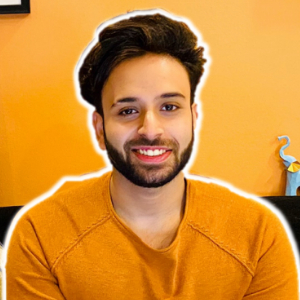 I and my team research various online verticals and can help you kickstart your Amazon business; so you could rake in more greenbacks with the best-recommended tools. Tap into the power of online retail business with me. I am just a mail away, so reach out to me if you want to scale up your niche business. mail: [email protected]