Last updated on January 18th, 2023 at 05:50 am
In the online marketing world, it is very critical to increase the search engine rank of your product, service, website, or any ads. There is a cut-throat competition in the market and getting adequate traffic, clicks, or reactions from audiences is a tough task these days. So how are the companies who acquire huge businesses, are doing it? One of the oldest and excellent marketing and money-making strategies are search arbitrage. Self-evidently, the name search arbitrage says it all. Also known as click arbitrage, it is a chain of ad hosting and clicks through rate – the arbitrageur buys search ads and directs it to another landing page. The profit comes from as many clicks on the main website (for which the ad campaign is running) by attracting the traffic and not having to pay for the traffic.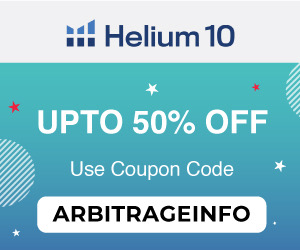 The whole process takes its monetization idea from arbitrage – pay less, sell at a high rate, and incur more profit. The profit comes from the difference between less paid search ads and the higher revenue generated as people land on expensive hosted ads (of advertisers) and click on them.
You might think, and others might say that this is very easy, but understanding and applying this to earn real profit is a complicated process – unless you learn the in and out of search arbitrage. So let's dive deeper to understand this whole search arbitrage concept.
Search Arbitrage: A High-Profit Generating Investment Business
Search arbitrage and its profit – this subject matter is a matter of discussion among every individual or company that tends to get high ROI. Several companies are earning profits in millions with the help of search arbitrage. While others are very slow in this approach. Why? Because they don't have much exposure to the nitty-gritty of search arbitrage business model. To clear out the confusion, I am going to explain how people are leveraging huge amounts of profit with a minimal investment plan.
The arbitrageurs look out for websites or pages where the CPC is generally expensive. It means advertisers have to pay a high price for generic keywords (for eg., "dental checkup," "divorce lawyers," etc.) to get more clicks to their ads running on the particular website. The arbitrageur invests in paid clicks and directs those to the featured website with expensive hosted ads. Now when people click on the hosted ads, the arbitrageur earns profit from the difference between low cost purchased search ads and hosted ads with a high price. With an in-depth understanding of how to search for the expensive verticals, and knowing the price bid per click helps one to make money from it.
Search Arbitrage: How the Entire Process Works?
Search arbitrage is only a matter of click game based on the ground rule of leveraging profit from the price difference. If you are running a website, digital marketing or ad campaign, you might be well aware of how important clicks are to hike your business, demand and popularity. But for the newbies, who still do not know about it, let's first see what the click-through rates are.
Click-through rate, click rate, or CTR is nothing but how many clicks a particular ad gains. Your whole product or ad performance relies on the CTR. Calculating the clicks and impressions received on a particular ad shows the CTR. So companies or individuals always try to get more and more clicks, for which they adopt the search arbitrage process and get a large number of clicks for a particular ad they host on any website.
Moving forward, let's see how search arbitrage works? Search arbitrageurs buy search ads from partner sites like Google or Yahoo, but it is of no use unless an advertiser invests in it. An advertiser (who wants to appear higher on the search list), on the other hand, buys long-tail keywords so that their ads appear if anyone types these keywords. Let me make it more simple with an example: Paying on keywords like "yoga trainer" can help the advertiser's ad to come in the search result of people who type these keywords. But without the click from search ads, bidding on keywords is ineffective.
Search arbitrage is nothing but the combination of paid search ads the paid clicks. It works in three steps. First is the arbitrageur who buys search ads for a low price to redirect visitors to another landing page. Then there is the viewer, who when clicks for the particular search word and lands on the ads. As he/she reaches the landing page, the arbitrageur receives the money from the advertiser, who already paid for the expensive search ads (or keywords traffic) playing on the redirected web page.
Search Feed Arbitrage: An Overview
The essence of search arbitrage highlights the fact that search is not the only search, it is a simple marketing strategy to get more clicks, and eventually increase business. For a long time, Yahoo, Google and Ask.com have been profiting off the clicks that it drives to the advertisers' landing page. To an ordinary person, the ads might seem just a plain advertisement by the host company or individual. But, what underlies is purely paid clicks on which both the partner website and the advertiser have mutual earning.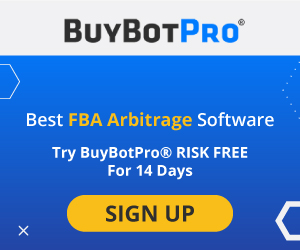 Essentially, when visitors click on a certain ad placed on the search partner website, they are redirected to the landing page of the set by the advertiser. This is the reason why this business model is also termed as a double click type. It is more crucial to understand that if this type of arbitrage is best for niche products or services such as finance, insurance, etc. So, if you are willing to make your mark with search ad arbitrage, target these subject areas and you will get the best result.
Search Arbitrage Tips and Best Practices: 2023
Moving ahead, I am going to put before you the tips and best practices that you can use to kickstart your search arbitrage business. So let's get started.
Search Arbitrage Tips: What you should do?
Complete your research about low-cost keywords.
Keep an eye on the CTR bid by advertisers.
Evaluate and re-evaluate your profit – if possible, lower your price with respect to the CTR.
Always buy clicks from trusted search partners.
Best Practices: Who to Follow?
In the world of search arbitrage, Ask.com confidently runs its business on search ad arbitrage. If you are wondering who to follow in this track, Ask.com is the name. It has continuously been increasing its profit margin despite the stringent Google Quality Policy. Ask.com has been in this field for quite a long time, so it has learnt the ways to cope with rule violation and how to get right back on track quickly. But, if you are a novice, try to ensure that your search ad doesn't violate any Google policies, to earn huge profits in the long run.
How Much Money Can You Make with Search Arbitrage?
It is a frequently asked question by many of you. Search arbitrage is all about how much profit you can acquire, but you should also know what the factors are that facilitate the profit generation process.
Ads are primarily hosted on search partner websites like Ask.com, Google, Yahoo, etc. The CPC or cost per click is higher on these websites for a particular ad. It means when an arbitrageur directs the paid clicks to the website, they are likely to receive more return on each click (since CPC is high) from the advertiser of the particular ad.
It takes significant time to understand these methods and eventually become a proficient arbitrageur to hit the set profit margin. To maximize the profit, you need to first research about the CTR range for particular search ads. Keeping in mind the CTR value, buy the paid clicks at a minimal price with the idea to incur a higher profit.
Following these steps, you can easily earn from the monetizing search partner platforms. On doing so, you can get returns ranging from hundreds to millions of dollars. And, after you become a pro arbitrageur, the ROI will stabilize for each month.
Challenges You May Face with Search Arbitrage
Search arbitrage is practised with the sole purpose of increasing the traffic to any particular landing page. It is a simple arbitrage business and is different from that of organic traffic. As Google's Arbitrage Policy is getting stricter than ever before, performing search arbitrage models is also becoming more challenging. So what are the disadvantages of search arbitrage? Scroll down to know more!
Content Quality – Ranking high on Google Search Engine is based on the quality score of the ads or content, which anyone launches on the web. As per Google's recent Quality Analysis algorithms, sites that entertain poor quality content for the sake of arbitrage business can be penalized (such as the rank may drastically drop). Low-quality content includes those that have zero or minimal value for the people or are solely used to increase the traffic of any website. So the basis of search ads without proper content might not achieve the set profit evaluated by the arbitrageurs.
Marketing Goals – The idea of more clicks is to increase the possibility of realizing marketing goals (convincing people to buy or use one's product/service/solution). Unlike organic traffic, paid clicks don't generate traffic which can get converted into loyal customers. When advertisers are purchasing paid clicks from arbitrageurs, and they don't achieve the set goals, it may happen that they will not engage in search arbitrage in future. And this dissatisfaction may add up to the demerit of the entire search ad arbitrage concept. Moreover, Google Analytics is now giving more preference to organic traffic, which means the search arbitrage business model might lose its limelight.
Every business is associated with risks and challenges. Entering search arbitrage business has its odds, but what's important is acknowledging the positive side too. People are getting paid, are doing well in their click arbitrage, and counting more figures than they initially invested.
Conclusion
Search arbitrage is the most adopted and best profit-making arbitrage model. Till date, many companies have embraced the broad opportunities offered by the search ad arbitrage. You can instantly make a fortune or at later stages, but what's clear is that the profit is going to make its path to your if you set the bricks properly. So follow the guidelines, look out for how others are doing what they are doing, imply the best practices, and you are also going to rock as others have. Don't forget to comply with the recent Google quality-check policies, so you complete the click monetizing process smoothly. If you found this article helpful, drop your comments below.
Limited Offers: On Growth Tools for Your Ecommerce Business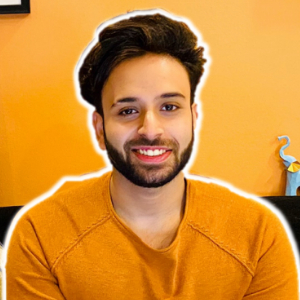 I and my team research various online verticals and can help you kickstart your Amazon business; so you could rake in more greenbacks with the best-recommended tools. Tap into the power of online retail business with me. I am just a mail away, so reach out to me if you want to scale up your niche business. mail: [email protected]