Last updated on January 18th, 2023 at 01:50 pm
Online shopping has its share of varying benefits, but the primary one is that it never is short of products. Especially for websites like Amazon, with several vendors and sellers comes many options to select from. But what if it were just a couple and exhaustible? Good enough for Tactical Arbitrage, a technological software service designed by and operated by Visual Magic Productions Pty. Ltd allows Amazon sellers to find more products to sell on Amazon.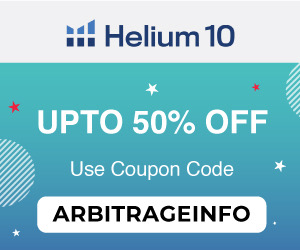 It is basically also willing to turn away new customers to assure that the current ones get the best of the services provided because Alex, the creator of the same, made it absolutely clear that he will only allow new users when the software can handle them. It very conveniently shows you searched from over 800 third-party sources, which is quite a gigantic amount, and find the products you can buy for a low price and sell for higher on Amazon to profit. On the other hand, Jungle Scout helps find things and products that can sell well on Amazon. It has a web app that lets users search a database of Amazon items for products to sell and a Chrome extension that allows users to display information about a page of products to offer. This article will review the two, comparing and contrasting and going to-and-fro to be thorough with the given and find out which one seems like a good choice.
Tactical Arbitrage vs. Jungle Scout: Product Features
The two seem to have a long list of features to offer, but we rather narrow it down to the bests that they can do. Jungle Scout allows you to delete irrelevant products from the results page by simply clicking the numbers in the "#" column to the far left. It shows you the historical details about the price and its trends; that is, with as little as a click, you can have an entire narrative behind the pricing, its falls, highs, and so on. Not just that, it gives you information about the trend line of the Best Seller Rank, which can, interestingly, reveal some major data points. They also allow you to know about the Google Trends from within Jungle Scout. With a click on the "Trend" option on the bottom of the page, one can conveniently pull the Google Trends report for that given search term.
While that is some of the bests that they have to offer, Tactical Arbitrage allows you to filter the data. For instance, you are looking results greater than a minimum of 20% ROI or ranks under 50,000, all you need to do is apply the filter, and you will have just what you are looking for. They return results analysis with proper URLs and matching images to help make an informed decision and also allows you to look away from Amazon to find hundreds of source stores for profitable items. Not just that, they also have Amazon Flips that is an easy way out and allows one to sell back on Amazon and make a profit from it.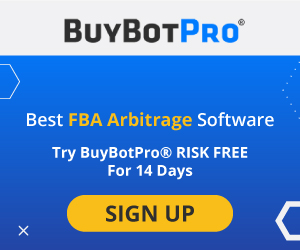 Tactical Arbitrage vs. Jungle Scout: Benefits
Tactical Arbitrage offers you a way to filter data to help find just what you are looking for and help make you money. They ensure that the products exactly match the listings on Amazon, saving you both time and money, which they do again; their built-in SMS feature will send you a text message when your scan is complete. It has a global cache that assures you that your searches run at blazing fast speeds. They allow you to run a couple of scripts at the same time to maximize the output. On the other hand, Jungle Scout is known to find gold, that is, quality niche products. It breaks down into two that is, The Web App and The Chrome Extension. With the former, you can filter through the millions of products available on Amazon to find the right one for you and keep track of your products. At the same time, you grow your business, and with the latter, you can sort the data that matters to you and, with one click, have access to their entire AccuSales data.
Tactical Arbitrage vs. Jungle Scout: Pricing
Jungle Scout has options for annual billing and monthly billing, though you find a better deal if you go for the annual billing. It further breaks down into three, with options being Business, Standard and Starts Up with all of them offering product database and tracker, monitoring on competitors, historical sales and ranks, international marketplaces, time-saving filters, keyword scout and niche hunter and only the number of users and products it would track differs. Business would cost you $69 a month annually, track 150 products, and take up to 6 users. Standard would cost you $49 a month annually, track 80 products and allow 3 users, and Start-Up would cost $29 a month annually, track 40 products, and allow just one user. Tactical Arbitrage costs $147/month but also offers a trial at $1.
User Feedbacks
The user feedbacks for Tactical Arbitrage is mostly positive. For example, one of them said, "I have seen people have massive success with tactical arbitrage. You will not have success going after items that you can only buy small quantities on, but if you find an item that is almost restockable from it, it is a goldmine. Rare, but I have seen results from it," while one of them also said, "I think it's garbage." It has an entire stock of great feedbacks, recommending it. For Jungle Scout, we really could not find any user who was unhappy with the same. The feedbacks bore utter positivity like this one " Jungle Scout is organized in a very easy-to-use and understandable way and is a perfect tool for anyone looking to begin selling on Amazon." This one, "Jungle scout, was great for me to review the market before I launch new products. I love that you can turn it on and off and great customer service" and many more.
Signup with this
Jungle Scout link
to avail exclusive offers (only for Arbitrageinfo readers).
Limited Offers: On Growth Tools for Your Ecommerce Business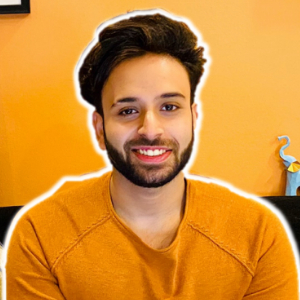 I and my team research various online verticals and can help you kickstart your Amazon business; so you could rake in more greenbacks with the best-recommended tools. Tap into the power of online retail business with me. I am just a mail away, so reach out to me if you want to scale up your niche business. mail: [email protected]