Last updated on January 18th, 2023 at 01:50 pm
Business and trading have been on a hike for a long and have helped people earn a lot. A lot like the same is arbitrage, which is the process of simultaneously purchasing and selling an asset from different platforms, exchanges, or locations to cash in on the price difference. It supports many people, but sad enough, not enough information about the same has been share. Here, we will give you a detailed article about who to turn to, when you require arbitrage information, how it works, why it works, what is needed to go about with it, and more.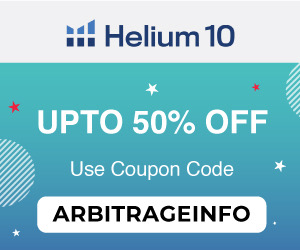 Why Arbitrage Works?
Arbitrage has enormous profits for people who invest in it. One has to look for the right kind of products, assure that it is the best quality and find it at its lowest price or even at a sale and sell it when the price rises. The major reason arbitrage works are the differences in the price in different places, based on the availability and the use of the item. Business-minded people already know what to invest where and the further use of the same. What one does not own in nature, one should develop in discipline, that is by consuming whatever knowledge they can about the subject.
Top 7 Best Books on Online and Retail Arbitrage
Here are the best books on online and retail arbitrage which are worth a read. Go through the principles of retail arbitrage and start an online arbitrage business right from your home.
1. Retail Arbitrage by Chris Green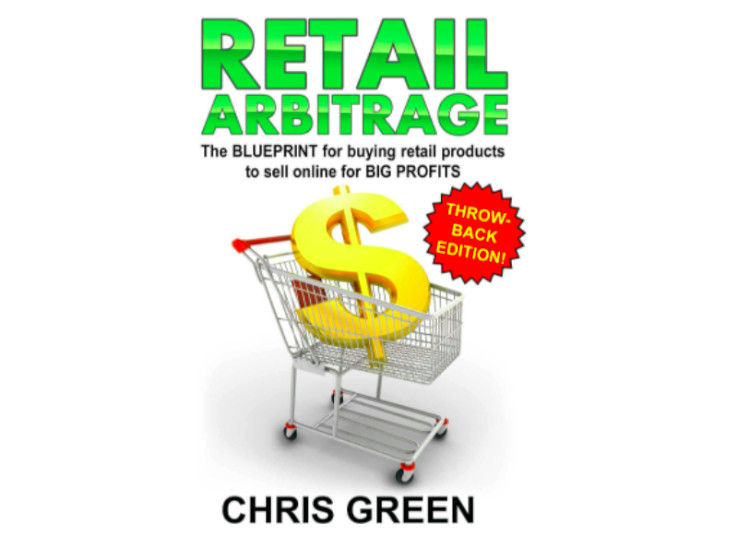 Retail Arbitrage by Chris Green is one of the bests and talks about Amazon and FBA and answers the most common questions that were being asked about the given topic. The author published this back in 2011 but later changed its name to arbitrage in 2013 and made significant changes to its contents. It was the first time in fine print, that is, was there the complete, authoritative, and exhaustive outlining about arbitrage and other extended topics. In this book, the author will give you an obvious idea about the Retail Arbitrage kingdom with the mindset of unlimited opportunities and abundance and not one of scarcity. Anyone can use the techniques described in this book, and it does not require much investment too.
The reviews are highly positive, and it does look like this book helps. This review, for example- "Chris has been an invaluable part of helping my staff, and I ramp up our Amazon business, and he's been the leading voice of support on our Amazon training course forum. He knows his stuff, and I'm thrilled that he's "spilling the beans" in this great new book. Learn from a guy that "gets it." Anyone can start a profitable business using the ideas in this book – I'm 100% convinced of this." Also, there is this one- "There is no question that Chris is the master of retail arbitrage. Chris taught me his techniques a few months ago, and I have been using them successfully since then. My wife and I spend a few hours every weekend finding goods that can be resold on Amazon. Then we spend Monday and Tuesday packing them up and shipping them to Amazon. My last deal was a Bose Speaker system bought on clearance for $79 that had a retail value of $249 and sold on Amazon for $215. That is a very nice profit. $97 may seem like a lot for an eBook, but you can make that back on one transaction."
2. Warren Buffett and the Art of Stock Arbitrage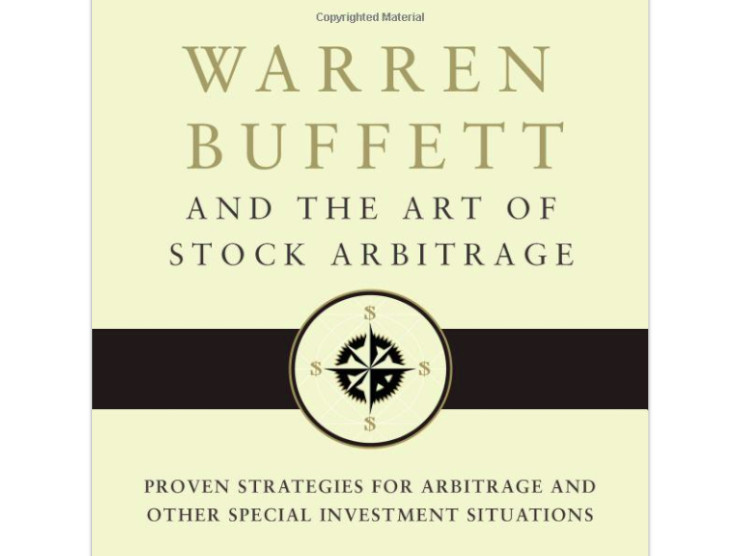 Warren Buffett and the Art of Stock Arbitrage is the very first book to take a good look at the secret world of the writer's arbitrage and special situations investing. His investments, for long, have been considered one of the most influential and profitable and yet the least understandable. The book ventures into a unique kind of investing, which requires taking advantage of price discrepancies that will not last long and often occur when one company offers to buy another company. These discrepancies provide almost no-risk investment opportunities. The book deals with details about the same and how to take advantage of situations like such.
There are not many reviews available, but from what is made out, people think it provides "Nice insight on arbitrage."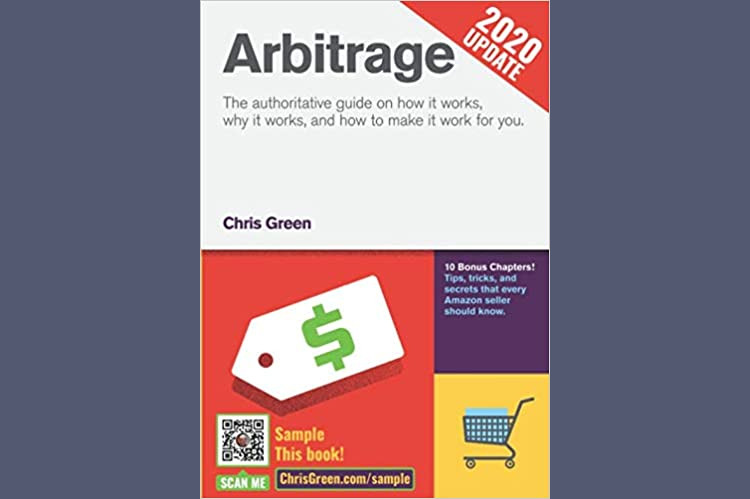 Another book by Chris Green, actually the upgraded version of the first one, arbitrage is one of the best available markets. The techniques mentioned in this book can be used by Anyone, anywhere, to build a small side business or large empire. It will come in handy if you are looking for some real tips on building a business.
It is said to be a less preferred version of his previous book, and that is what people had to say- "I liked this book, but I am giving it 1 star because Retail Arbitrage is almost the same thing. It has a few more paragraphs in a few of the chapters. I enjoyed that additional information, but I found it so annoying that I had to reread the same book just to read those few additional paragraphs. Skip this book and just read Retail Arbitrage."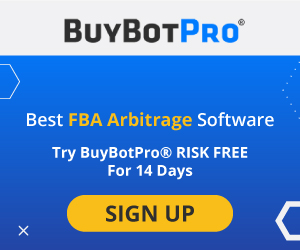 4. Online Arbitrage – Black & White Version, No Private Coaching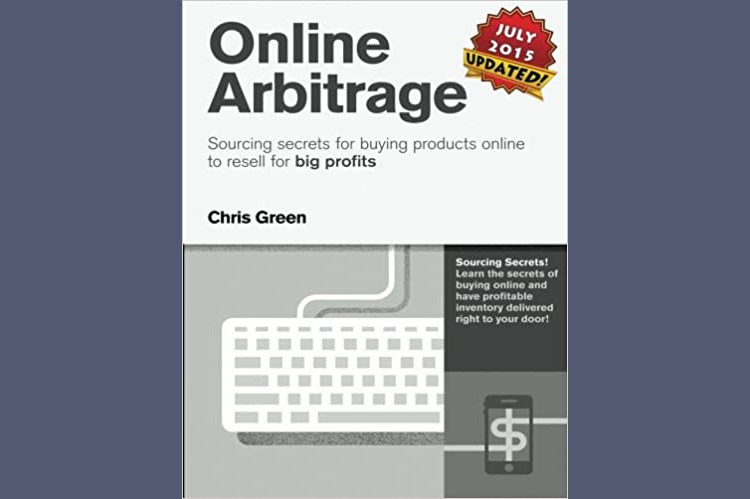 By the author of the highly famous and favored book, Online Arbitrage is a gem by Chris Green. It shows the reader how to acquire products online that can be resold for a profit, determining which products are worth buying. It serves as an entire study about Online Arbitrage and includes tons of private, unlisted videos and bonus content. Browser Extensions, Price Tracking Websites, Inventory Alert Systems are some of the topics that it covers. By the end of the read, you will know how to spot deals and do your research at home.
It seems to be a pretty great buy for 89% of the people who have given it a 5-star rating, and the reviews are booming with people recommending it. For instance, this one- "I love Chris Green and everything he puts out from videos to articles and books. I have followed him for years, and he is the real deal; you would have to try hard to NOT be successful after reading this book. I am not a newbie but have sold for years, and I still learn plenty. Very detailed and informative."
5. The Complete Arbitrage Deskbook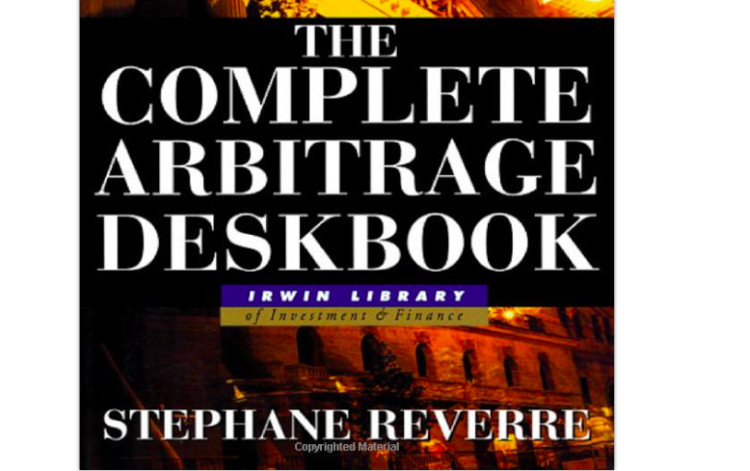 This book by Stephane Herrera explains every aspect of the instruments and trading opportunities of modern arbitrage. It is not just confined to the US and goes to talk about the same in the world and attempts to make people understand the offers and opportunities in the global professional environment. It is specially created for traders, risk managers, brokers, regulators, and Anyone looking for a comprehensive overview of the field of equity arbitrage. This book provides an excellent idea of details of the financial instruments used in arbitrage, explanations of economic valuation and risk analysis, and a lot more.
People are pretty content with the book, and one of them has this to say- "Reverre has written a very comprehensive book, covering all instruments. Quite importantly, he has gone beyond conventional merger arbitrage for the equity markets and details both fundamentally based equity arbitrage techniques and statistical arbitrage based on return correlations. The optimal audience is probably financial institutions with a speculative timeframe of a few days and upwards. The outlined methodologies do not include intraday arbitrage; however, the astute trader could probably modify the interday strategies to the intraday trading horizon. By constantly monitoring evolving bids and asking spread differentials at the microscopic level, rather than monitoring conventional inter-day spreads (without placing too much, if any, emphasizing bid-ask differentials). For the private trader, the book does provide some food for thought; however, unless a private trader has access to cutting edge technology and the appropriate price feeds, he will not be able to execute too many of the posited strategies effectively."
6. Dollar Store Arbitrage: How to Make 100 a Day Selling Dollar Store Finds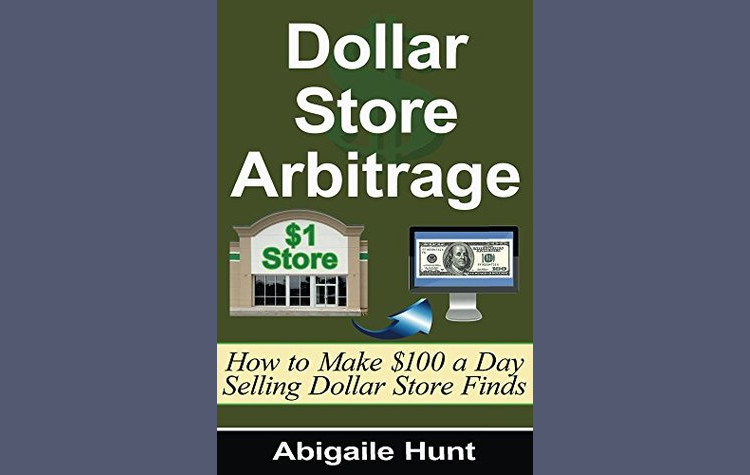 This book focuses on selling online. It provides a step-by-step detail about what to do with investments and how to turn an investment into profit. It teaches you how to locate a dollar store to find items you can resell for a profit through Amazon's FBA program. It would provide you with genuine answers on what to do with the products, where to get them, what price to sell them off for, and more. It provides you with the perfect set of strategies for determining the product you chose to sell. The author is also quite experienced in the field and has been in the business for 13 solid years, so she also shares excellent real-life experiences.
This book provides significant help to the readers, and 80% of the people have given it a 5-star rating, which is pretty great. One of the readers has this to say about the book – "This book offers a good overview of finding an item, determining if it will be profitable to sell on Amazon, determining rank, and even creating a new listing. It covers photo requirements and basic bundling. I gleaned a few new ideas from it as an experienced seller, but it would best suit the beginning dollar store sources using FBA. It's a good value and a quick read."
7. Retail Arbitrage Money Machine: $30,000 Profit in 14 Months Reselling Sale & Clearance Items on Amazon FBA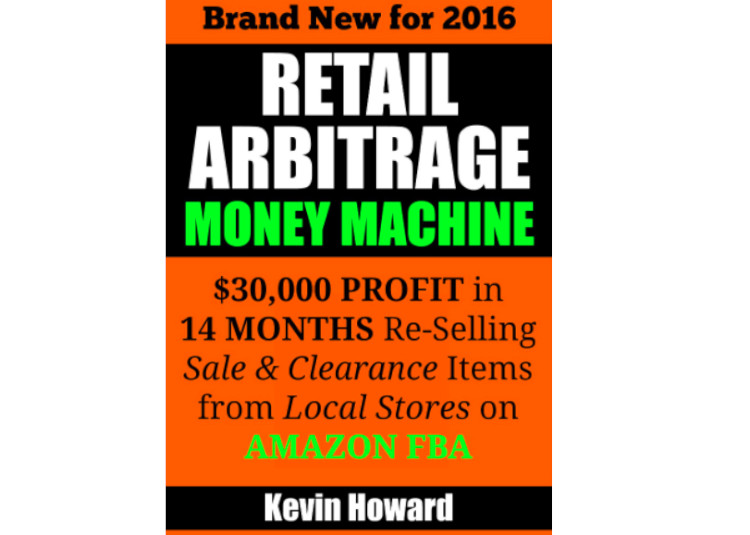 Description: It is a real gem and offers beneficial insight into the business of arbitrage and trading. In the fourteen months that have passed between starting the author's retail arbitrage business and the publication of this book, he has sold over $85,000.00 worth of merchandise through Amazon FBA and has earned over $30,000.00 in profits. By the end of the read, you will be fully informed of arbitrage, retail arbitrage, Amazon FBA, and more. It will give you a real insight into how to do this business and how to go about it. It is an absolute steal.
People highly recommend this, and one of the readers has this to say about it- "Anyone can tell you how to use a scanning app to find products to resell, but Kevin Howard goes into the subtleties of good sourcing that are beyond the obvious. The chapters on creating your listings, uploading products, and preparing shipments to Amazon walk you through these otherwise-confusing processes in an easy-to-follow, step-by-step way."
By the looks of it, these books will help you majorly. They would give you a very fair and transparent idea about the entire arbitrage business, how to go about it, where to invest, how and where to sell off the items, and more. Hopefully, by the end of it, you have a well-established business line in the same field.
Limited Offers: On Growth Tools for Your Ecommerce Business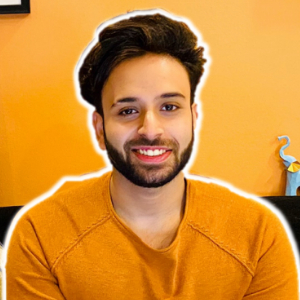 I and my team research various online verticals and can help you kickstart your Amazon business; so you could rake in more greenbacks with the best-recommended tools. Tap into the power of online retail business with me. I am just a mail away, so reach out to me if you want to scale up your niche business. mail: [email protected]