eBay to Amazon Arbitrage: Tips and Getting Started Guide
Retail arbitrage is the act of buying a product from one retailer and selling that same item on another platform to be able to profit. In this case, if you plan to build a business based on an Amazon to eBay arbitrage model, this simply means that you buy the product on Amazon, and sell it on eBay. When you let the second marketplace handle your item's shipping/handling/post-sale customer support for you, the business has a dropshipping element included as well.
eBay to Amazon Arbitrage for Beginners: Essential Guide for 2019
Is Amazon to eBay Arbitrage Legal?
The first question that poops in the mind of a seller is that "Is it even legal?". The short and simple answer is 'Yes'. Dropshipping from Amazon to eBay is completely legal, there are no explicit laws or policies prohibiting this type of business model or business strategy if you will. Beyond legality though, many people both buyers and sellers feel that there is an ethical issue here:
How would you feel when you find your product packed in the box of Amazon, which you bought from eBay? More than that you paid $20 for that product on eBay, when you can find it for $10 at Amazon. You would definitely feel betrayed. Once the buyers find out you are dropshipping from amazon to eBay they often leave negative feedback and ratings on the sellers account in order to take revenge or simply return the item.
Amazon to eBay arbitrageurs earn some profit with this technique. Amazon sellers will feel cheated when they find out. eBay is taking measures to reduce Amazon-to-eBay dropshippers because eBay believes their reputation is at risk when buyers find out the items are cheaper at Amazon. As such, various eBay policies are updated to address these dropshipping issues. When you skip the dropshipping element completely and follow a different business model, you won't have problems with your source of products, eBay, and your customers.
eBay's Perspective:
This procedure or business method is not liked by eBay at all, for all the obvious reasons. They have also taken certain steps to prohibit that:
eBay believes that its reputation and brand name is at risk when dropshipping from Amazon to ebay. Through that customers buy from eBay and get Amazon branded packages.
First, The customers feel they could have bought the same product for a cheaper price.
Second, it's basically free advertising for Amazon, who is a competitor of eBay, which is bad for their business.
How to do eBay to Amazon Arbitrage?
Let's walk through the step-by-step guide to know how to do that. I would recommend following along practically with each step.
Go to Amazon and find the trending products. You can also search by browsing different categories and see which items are getting a lot of bids.
Once you have chosen a product determine the items value based on the average price you  have seen and then knock off 10% in order to create a 'safety net' for yourself.You can also use a Arbitrage software for doing all this hard work for you.
Post pictures of the product on Amazon. And wait for your order.
eBay to Amazon Arbitrage Tips and Tricks:
This list contains certain tips and tricks and certain things that you need to keep in mind.
Avoid the extremes
Buy bulk for dirt-cheap prices
If you can, don't dropship
Take advantage of other seller's mistakes – In many cases, Amazon sellers are unable to sell products due to unintended mistakes such as:

Wrong spelling
Bad product images
No product description
These steps should help you get through amazingly. These applies to all the buying and selling platforms.
Amazon to eBay Arbitrage Software
There are a handful of Amazon to eBay Arbitrage Software available for you.
1. Profit Scapper
Profit Scraper currently supports USA, UK, Canada, France, Germany and Italy. You can use the eBay arbitrage method worldwide. So if you live in the UK, you can list items on eBay UK and eBay USA and even other countries. It doesn't matter because the location of the items are in the supplier's warehouse (e.g. Amazon), so you just use the supplier website where your customer lives and send the product directly to them!
Profit Scraper has a built-in protection mechanism which you can use as long as you are a member. If any other user tries to enter your eBay ID into Profit Scraper, it won't let them search your listings.
2. PriceYak

PriceYak began 10 years ago as a proprietary system for Amazon to eBay dropship arbitrage. PriceYak has inspired a wave of look-alike services. But PriceYak's superior speed, reliability and advanced features make it the secret weapon of choice for today's largest dropship sellers. PriceYak is the most advanced automation suite for retail dropship arbitrage. PriceYak supports selling on eBay, Amazon, or Shopify and sourcing from many retailers including Amazon (.com, .ca and .co.uk), Walmart, and Costco. PriceYak's tools automate the operation of your store so you can free you and your staff's time for the most important thing: growing your business.
3. Pricematik
This software is pretty much similar to Profit Scrapper. It finds profitable items and clone them in seconds eliminating hours of research. You can create one or hundreds of listings from their supported suppliers at the blink of an eye. Moreover, your prices are updated automatically and synchronized with your suppliers. It also optimizes your business and drive more sales with up-to-date inventory analytics.
4. Salefreaks
SALESHUNTER is their exclusive and revolutionary tool in the market of Arbitrage software. SALESHUNTER tracks a list of eBay sellers that you choose, detects the items they successfully sold in the last 24 hours and automatically lists them to your store on a daily basis. You no longer need to filter through sellers' items or optimize your eBay titles.
These are some of the best software for doing eBay to Amazon Arbitrage.
Walmart to eBay Arbitrage: Tips and Tricks
If you have understood the concept to amazon to eBay or vice-versa, then this concept will be easier to understand. There is nothing critical to understand about this concept.
For this Arbitrage, what you do is that you pick items from the Clearance Sale in Walmart. You label a price higher than the price you bought in. You sell it at eBay. Earn your profit and that's it.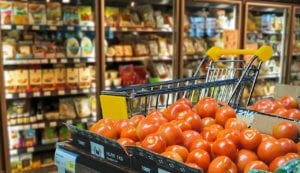 Is eBay to Amazon Arbitrage Worth It?
Amazon-to-eBay arbitrage isn't the most popular arbitrage model out there, but many people find success this way. It's an interesting business model that works for buyers who can't find the products they're looking for locally, or have no access to Amazon. What's great about retail arbitrage is that the marketplace is variable. You may buy the products at Amazon, and then sell them on various platforms, such as New Zealand's Trade Me, or Philippines Shoppee, should you decide to expand your reach.
The secret for a successful Amazon to eBay arbitrage is to arm yourself with knowledge about your chosen niche. Become a master of spotting undervalued items in a marketplace of your choice. And learn the techniques of online marketing, rebranding, reselling, and so on.
Even with the given resources at our disposal, unfortunately, many people have been victimized because they enter this business with unrealistic expectations. Once you accept that this business model won't make you rich overnight and that it requires hard work, you're on the right path.
Retail arbitrage won't die anytime soon, so keep hunting for low-priced items and deals. Success in this world of arbitrage is possible for people willing to do the work. Just keep in mind that you should try to automate as much of your business as possible in order to stay efficient and ahead of your competition.