Last updated on January 18th, 2023 at 01:48 pm
This concept is also known as Cross-eBay Arbitrage. Some also call it Cross Auction Arbitrage. Cross auction arbitrage means basically that you buy something cheap from one eBay site and resell it again on another eBay site for a higher price. E. g. you find one item on eBay US for $100. Then you realize that the lowest price for this item on eBay UK is $150. So you could buy it from eBay US and sell it on eBay UK for $140. So your profit would be $40.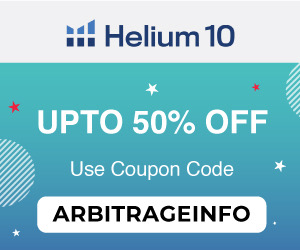 Is Retail Arbitrage with eBay Still Alive?
You purchase a product for a lower or slightly discounted price and then sell the same product at a higher price; therefore, flipping it for a profit is Retail Arbitrage. Simple, right?
So while this may sound like a regular form of retailing, it's not. The key difference is that unlike regular retailing, a seller who is conducting Retail Arbitrage does not purchase their products and stock from wholesale suppliers or manufacturers but rather buys the products from other retailers or sellers. And Yes, Retail Arbitrage is very much alive, and eBay is one of the most used platforms of such arbitrage. I don't see dying anytime soon either.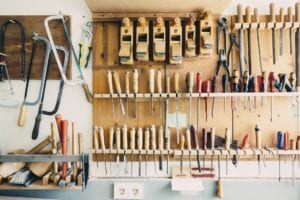 An eBay to eBay Arbitrage Guide for Beginners:
Here is a list of items which you can sell on eBay buy procuring from local sellers.
Best Items for Arbitrage on eBay
Here is a list of items that are in trend for the year 2023.
Phone Accessories
Bullet Journals
Bamboo toothbrushes
Charcoal
Charcoal peel-off mask
Novelty socks
Night masks
Face serums
Jade rollers
Gym Products
Enamel Pins
Shape wears
Essential Oil Diffuser
Local Art
eBay Arbitrage Software and Tools List: 2023
Take a look at some of the recommended software tools which can be used to run a successful eBay arbitrage business.
1. Salefreaks: Best eBay Arbitrage and Dropshipping Software
Salefreaks is its exclusive and revolutionary tool in the market of Arbitrage software. Salefreaks tracks eBay sellers' list that you choose the items they successfully sold in the last 24 hours and automatically lists them to your store daily. You no longer need to filter through sellers' items or optimize your eBay titles.
[lasso ref="salefreaks" id="11497″ link_id="1144″]
2.Tactical Arbitrage
Tactical Arbitrage is an online arbitrage tool for selling on Amazon, with support to source from around 1000 sites globally. It can search by category, filter by important metrics such as ROI and sales rank, and include prep and shipping estimates. Using UPCs and an image-matching algorithm, sellers can confidently identify matching and profitable products. A comprehensive book-sourcing tool, a dedicated page for Amazon-to-Amazon flips, and wholesale manifest scanning tools are also included.

3. Algopix
Algopix provides real-time product market analysis for eBay and Amazon sellers. Actionable insights are available for 14 global marketplaces and help save time, decrease risk and optimize sales. Data points include product identifiers, recommended market price, an expenses breakdown, competition analysis, demand level, estimated profit, and total sales estimates to help sellers make better decisions about what to buy and where to sell it.
Signup with this Algopix link to avail exclusive offers (only for Arbitrageinfo readers).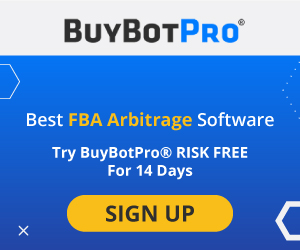 4. PriceYak

PriceYak began 10 years ago as a proprietary system for Amazon to eBay dropship arbitrage. PriceYak has inspired a wave of look-alike services. But PriceYak's superior speed, reliability, and advanced features make it the secret weapon of choice for today's largest dropship sellers. PriceYak is the most advanced automation suite for retail dropship arbitrage. PriceYak supports selling on eBay, Amazon, or Shopify and sourcing from many retailers, including Amazon (.com, .ca, and .co.uk), Walmart, and Costco. PriceYak's tools automate your store's operation so you can free you and your staff's time for the most important thing: growing your business.
5. 888Lots
888 Lots offers more than 100,000 brand new products in over 30 categories. There are no auctions; lots are fixed prices, and buyers can negotiate each lot's price with their sales representative. Standard, branded, premium, premium gold, and custom lots are available. Each lot comes with detailed information such as ASIN numbers, UPC codes, descriptions, MSRP values, a discount from MSRP, reviews, sales rank, and a downloadable and printable manifest.

6. Direct Liquidation
Direct Liquidation is a wholesale marketplace for surplus merchandise, including customer returns, overstock, and end-of-life products. Merchandise is sorted, tested, refurbished, and re-packaged, ready to be resold. Direct Liquidation has six locations throughout the US and Canada, ships internationally, and provides 90-day warranties on refurbished products. Smaller test loads are available.
7. ProductGenie
Product Genie will help you get a clear picture of the rates at what it is being sold at that very moment. Most importantly, it does that in a concise span of time. It gives you the rate at which things are being been sold at eBay and lets you know about the category of the item.
Tips for eBay Arbitrage
Sourcing, listing, shipping, customer service, and keeping up with inventory have their own challenges.
Here are a few tips:
Optimize your listing for search
Check your spelling
Fill in as many Item Specifics as you can
Listings must include good photos
Give great customer service
Get acquainted with shipping methods and pricing
Do your research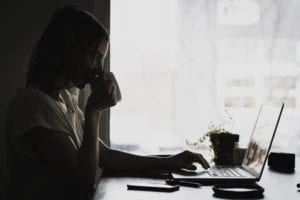 How to Do On-The-Go eBay Product Research
As I have mentioned earlier that Researching the Product is very important in the business of Arbitrage. But, if you are in a hurry, there are certain things you can do to research a product.
When you are outsourcing, and you see an item that you think is unusual or for some reason, it causes you to take a second look, take out your phone and do a quick search for that item (either by brand or by general description).
Then decide whether to purchase this item.
You can often take pictures of items (especially the brand, model number, etc.), then research later at home and add that to your list for future reference.
If you are so inclined, you may do further searches on Google or go onto other selling platforms to find similar items, or you can learn from websites that provide history or other interesting and important details and facts about your search.
To grow as an eBay seller, you must be willing to stretch outside your area of expertise, expand your knowledge, hone your skills, and be motivated to prosper! There is various software available in the market to lighten the workload, some of which I have already mentioned above. With sheer dedication, you can definitely bring success to your eBay business.
Limited Offers: On Growth Tools for Your Ecommerce Business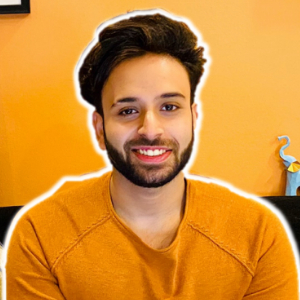 I and my team research various online verticals and can help you kickstart your Amazon business; so you could rake in more greenbacks with the best-recommended tools. Tap into the power of online retail business with me. I am just a mail away, so reach out to me if you want to scale up your niche business. mail: [email protected]