Last updated on January 18th, 2023 at 01:37 pm
Retailers or sellers on amazon are feeling the heat of increased competition in the online marketplace, according to a study, there has been an 8% increase in competition as compared to last year. Thus, maintaining a competitive edge on Amazon is not an easy task. It becomes even harder when you don't keep tabs on your competitors. It is, therefore, more important than ever for sellers to analyze their competition in order to stand out from the crowd of ever-increasing amazon merchants.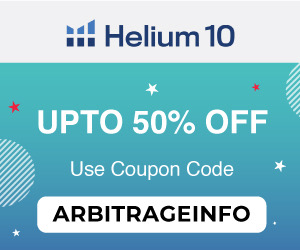 Each product typically has hundreds of sellers, as a result, an in-depth competitor analysis has become a necessity to effectively to stay ahead. Stand your ground, do a bit of research, & analyze your competition. Here's how:
Count your competitors: The first step of doing an Amazon competitor analysis is to primarily understand who your main competitors are & most importantly how many they are. You should ideally avoid selling products that well established vendors are selling because it will ultimately be challenging to compete with them with limited resources as they have the ability to provide competitive rates & discounts.
Know what they are selling: You should also avoid selling items similar to the ones already being sold by multiple sellers on Amazon, unless of course if you are confident that your products can outperform your competitors with competitive advantages. For example, you can offer products with far superior quality or faster or cheaper delivery to attract shoppers.
Quality of Competitor's Listings: Your product listing is your storefront on Amazon, & the quality of the listing is one of the most important factors that influence a buyer's purchasing decision. You should check the Product page & browse through photos, videos, titles, & descriptions. Don't ignore the branding. Tone, design, packaging, & labeling, etc. You can compare listings yourself to find some of the keywords your competitor uses. Therefore, you should pay close attention to your competitors' product listings so that you can find out what they are doing to attract large audiences.
Product Reviews: Every seller has a lot of confidence in the products that they are selling, but ultimately it boils down to what the customers are saying. product reviews often reflect a product's true perceived quality & are an essential component in revealing the strengths & weaknesses of your competitors' products.
While going through your competitor's product reviews, the following things need to be assessed.
What is the biggest issue with the product, as faced by customers?
How would your competitor address these problems?
What do the customers love about those products & can you replicate that success?
Note any featured reviewers that are very happy with the products.
If you do, is there any way you can further improve it? If not, what are the other unique selling points your product have?
Competitor's Pricing Strategy: Price is a very important factor when it comes to winning the Amazon buy box & customers' purchase decisions. Offering a lower price is usually appealing to shoppers, but there is a problem. The lower your prices are, the lower your margins will be. To stay competitive, sellers have to continuously change the price of their products manually or automatically. You need to keep an eye on just this. Look at how fast your competition can reprice, sell out, & replenish stock. Based on this, you need to work on your own pricing strategy. Most sellers use repricing software to keep their price competitive at all times especially when there are other sellers listing against those products.
Promotion Strategies: As an Amazon seller, you also need to keep an eye on your competitor's ad campaigns. Look at when they're launched, their frequency, & their scale. This is easily done with reverse ASIN lookup tools like Sonar, Keyword Scout, & Cerebro by Helium10. They also show the types of keywords they use (short or long-tail). Then there's also search volume, competition, cost-per-click, ACoS, & other valuable information. Because Amazon sellers have limited interaction with customers on Amazon, many sellers like to promote their products on social channels outside of Amazon & drive external traffic to their Amazon stores. In this way, you can analyze how your competitors communicate with the customers via social media & identify their social media strategy. You can then copy their best practices & start driving external traffic to your store.
Competitor Analysis : Are youmonitoring your competitors? That's great. But you can't understand their business model if you don't place a few orders yourself. Ask some questions about the products first & see how long they take to respond. When you order, try various shipping options to see the channels & the service they use. Look for clues about the dispatch location, & maybe even the cost. Some prepaid labels display the price.
To taste success on a marketplace like Amazon, you need to monitor & anticipate every move of your competitors. If you don't carry out competitive analysis on a routine basis, then you're losing out. Everybody else is already keeping their eyes on you. Why not return the favor? Here are some of the tools that will help you do just that
Best Competitor Analysis Tools for Amazon Sellers 2023
Here is a list of best competitor analysis tools for Amazon sellers. Do take a look!
1. AMZtracker: Best Competitor Analysis Tools for Amazon Sellers
AMZ Tracker is a comprehensive tool that will be of great assistance to most Amazon sellers & has a variety of good features, some of which they are pioneers in.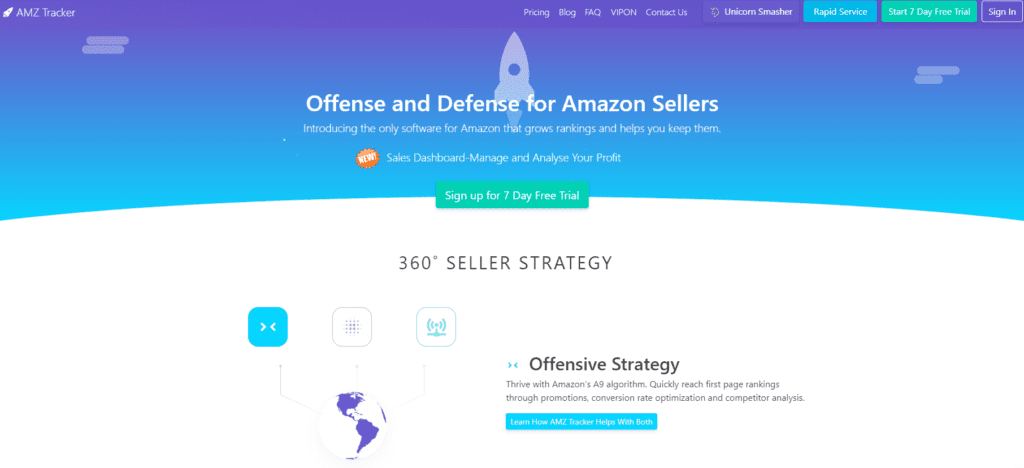 Features
Concurrent users are no issue
On-page listing analyzer
Sales tracking & product promotions
Competitor analysis
Negative review alerts
Alerts Listing Hijacks
Keyword research tool
Promo voucher management
Conversion Rate Optimizer
Super URLs
Keyword Tracking
Pricing: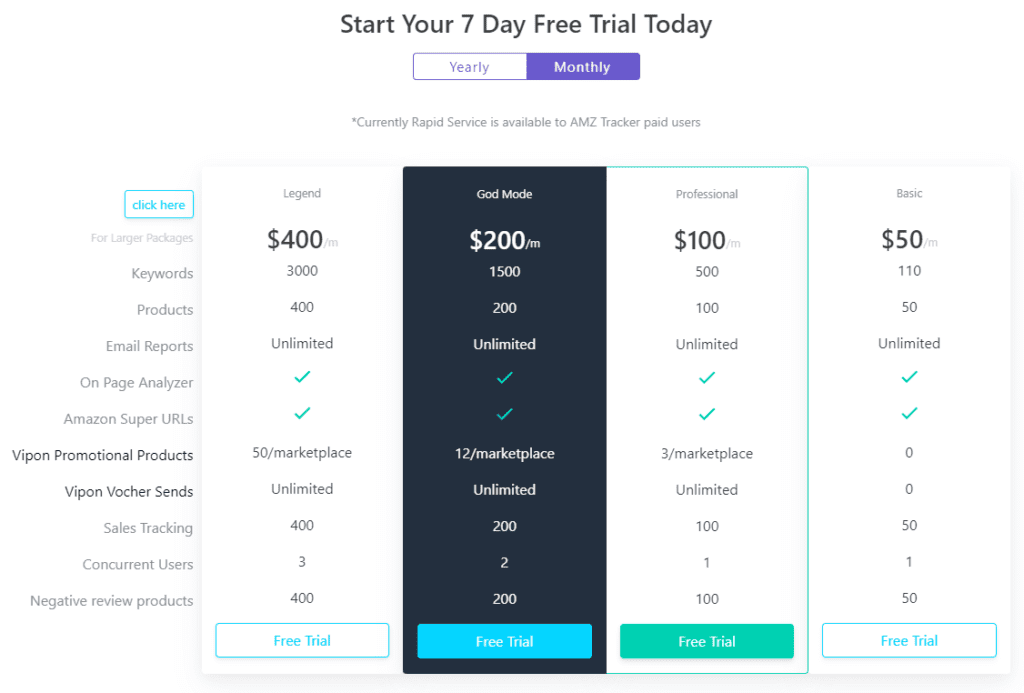 Signup with this AmZ Tracker link to avail exclusive offers (only for Arbitrageinfo readers).
2. Sellics: Best Amazon Automation Tool for Sellers
This platform is popular for its easy to use Amazon competitor analysis tools which comes with some powerful features.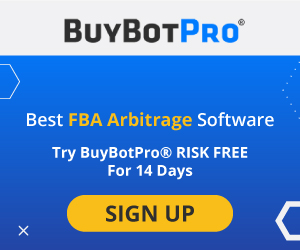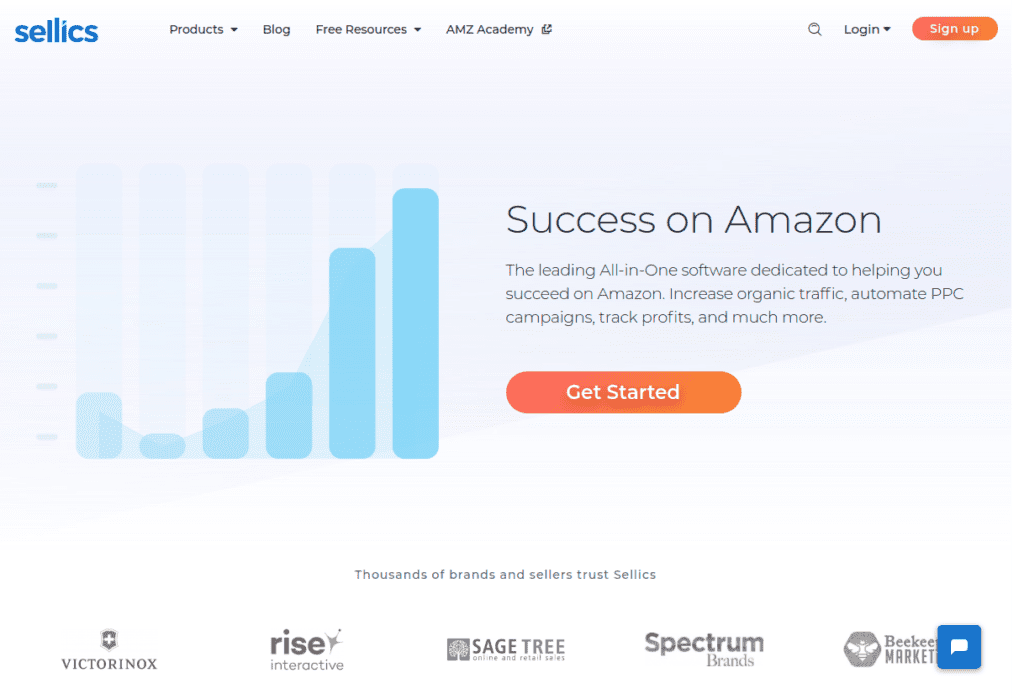 Features:
A user-friendly A/B testing suite
Keyword research, rank tracking, & analytics functions, including for your own listings & those of competitors
Listing analytics & optimization tools
Complete sales data from Amazon including information on your BSR, competitor comparisons, PPC costs & performance, refunds, profits & more
An Amazon Sales Rank Tool that covers sales volumes, sales history, price history, product rank tracking, etc.
Pricing: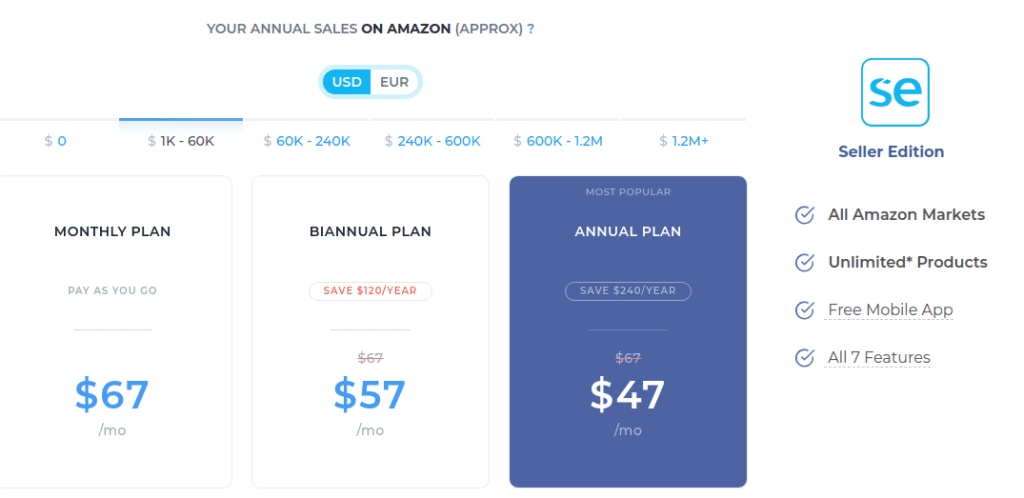 Signup with this Sellics link to avail exclusive offers (only for Arbitrageinfo readers).
3. Viral launch: Best Amazon Competitive Research Tool
Reverse Engineer Your Competitors' Success. Enter a product ASIN to quickly fetch a massive list of your competitor's top-performing & underutilized keywords, alongside the ability to analyze & track indexation, keyword rank, sponsored ad rank, sales, price, reviews, search volumes, notification options & more.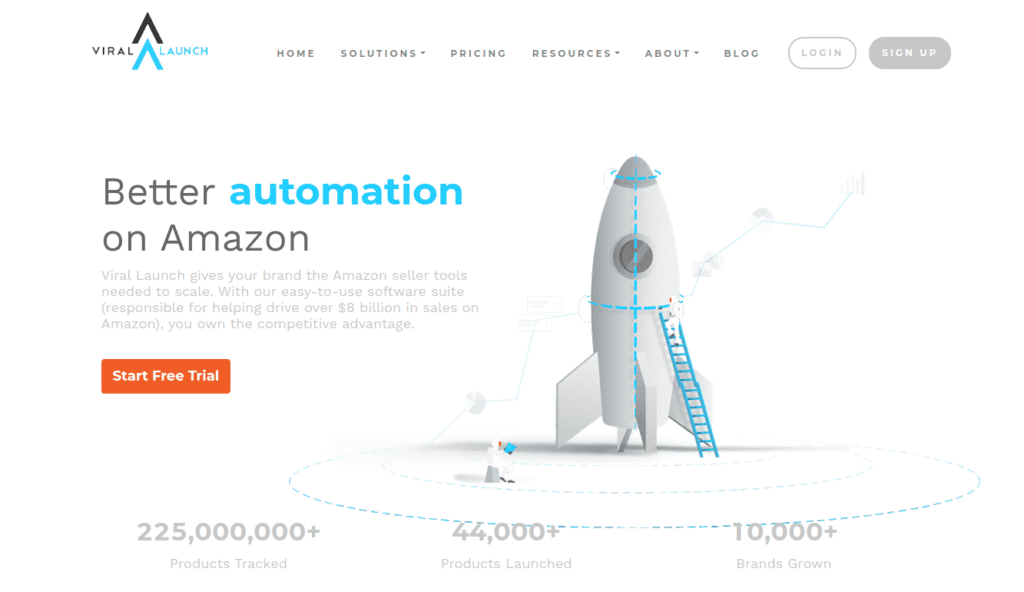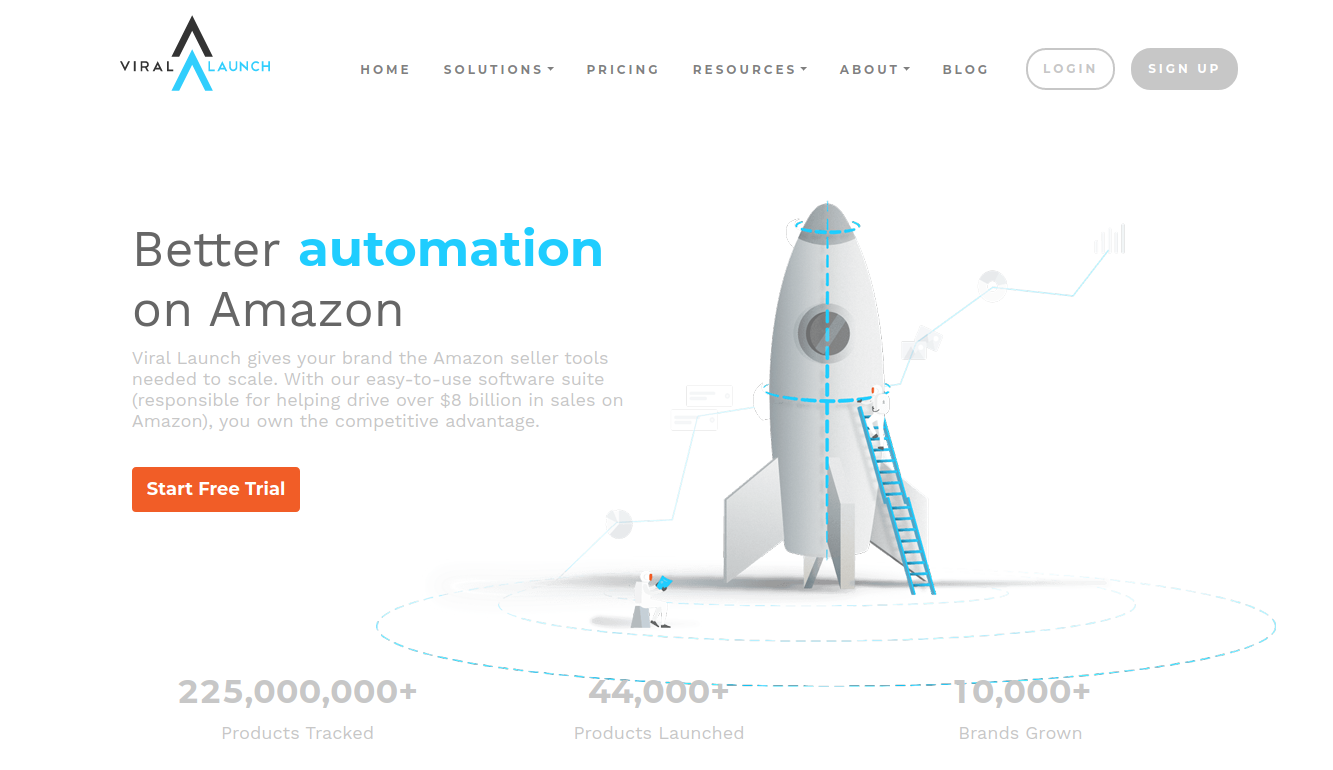 Features:
Automated Keyword Discovery
Keyword Search Volumes
Index Checker
Sponsored Rank Tracker
Hourly Keyword Tracking
Product Compare
Product Notifications
Best Seller Detection
Suggested CPC Bid
Keyword Rank Tracker
Keyword Notifications
Deep Product Analysis
Sales, Price, & Reviews
Pricing: There is a 20% off coupon on the lifetime plan which is SHELDON.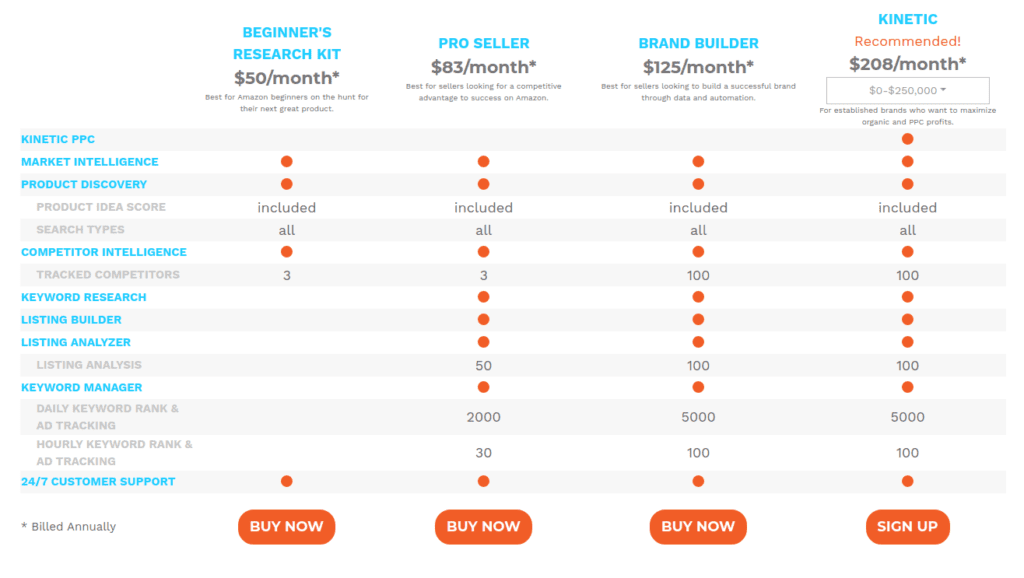 Signup with this Viral Launch link to avail exclusive offers (only for Arbitrageinfo readers).
4. AMZshark: Best Amazon Seller Software Tool
It is the best tool for sellers who are already established on Amazon & want to scale up their sales. The tool uses some of the industry-leading features that every Amazon seller should be using to meet their business needs.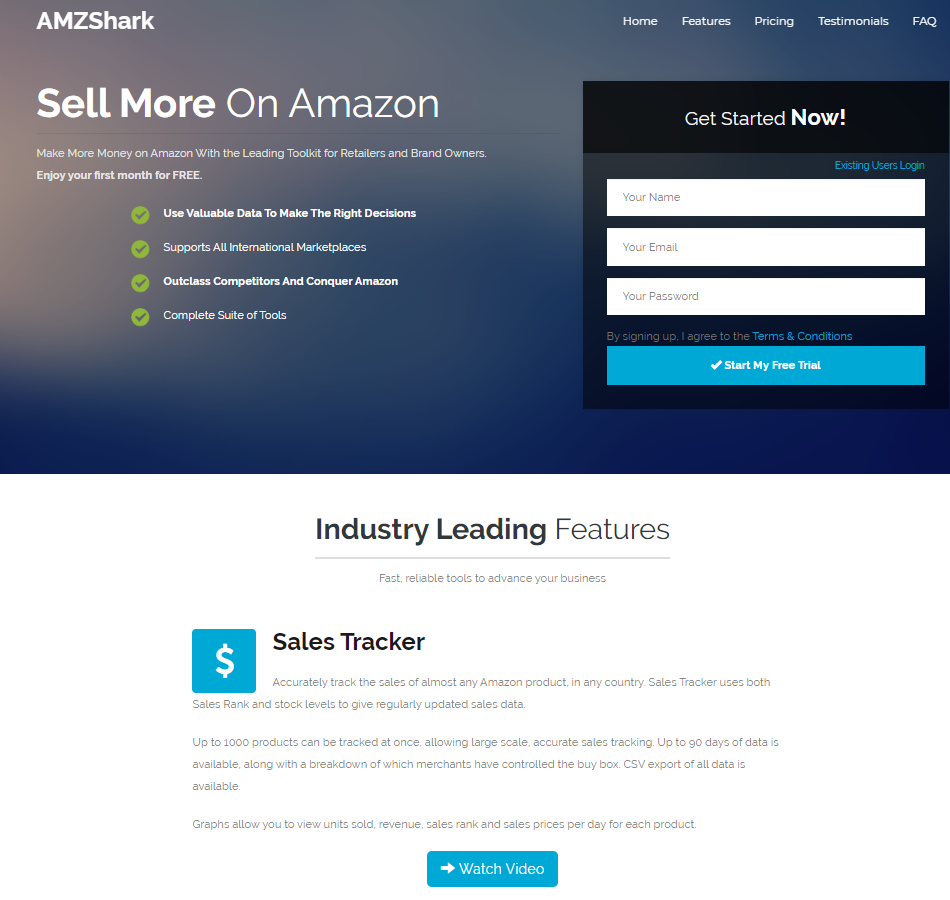 Features
Sales Tracker – Accurately track the sales of almost any Amazon product, in any country.
Niche Scout – Niche Scout allows you to instantly get competitiveness & profitability scores for top ranking products in a given niche including the average number of reviews, the average monthly revenue, & more, at-a-glance.
Search Rankings Tracker – Find out exactly where specific products rank in Amazon's search engine.
Keyword Explorer – Find hundreds of keywords that relate to your niche quickly & simply. Use these results in PPC campaigns, Amazon SEO & in-depth keyword research.
Listings Scout – See every facet of a product's listing page. You can use this information to refine your own page & boost your presence in Amazon's search engine. Compare listings that rank for a keyword & find weak spots in your own listing.
Keyword Comparison – Easily compare & contrast up to 20 keywords at once, useful for identifying profitable sub-niches.
Hijacking Alerts – Receive automatic email alerts when a competitor steals the Buy Box from your listing.
Super URLs – Super URLs can be used to help increase your search ranking on Amazon. Direct customers to your products using these links, & each purchase made via Super URLs will boost your ranking in whichever keywords you choose.
Feedback Alerts – Automatically monitor your Seller Feedback, with automatic email alerts allowing you to stay on top of any negative comments.
Competition Scout – Find out what keywords your competitors rank for, & discover which keywords you should target.
Review Alerts – Use Review Alerts for market research, investigate new niches & analyze customer desires
Supplier Scout – You can use this to find both non-Amazon competitors & potential suppliers who sell this product to merchants.
Pricing
AMZshark offers a one month trial for new customers, after this, the subscription costs $299 per month, which automatically renews each month.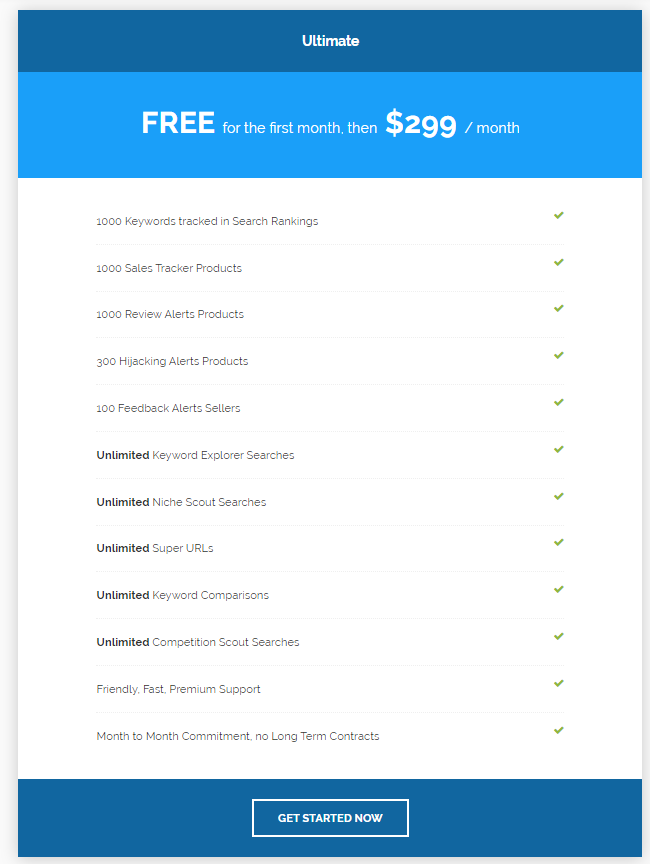 Summary
Competition on Amazon is heating up every day. It is the need of the hour that you keep tabs on your competition by performing regular competitor analysis, there are major benefits to this that you stand to gain. You can make more precise scouting & sourcing decisions for your product portfolio, make sure that the pricing strategy is robust & competitive, optimize your advertising campaigns & get a better ROI on your ad spend, & thus more effectively track your performance & profitability. You should always keep a close eye on your competitors so you can analyze their site & their offers & counter their promotion with your own marketing tactics.
Limited Offers: On Growth Tools for Your Ecommerce Business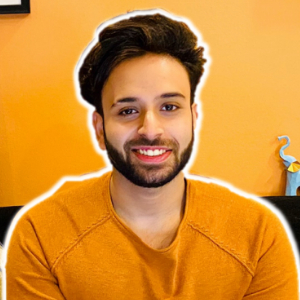 I and my team research various online verticals and can help you kickstart your Amazon business; so you could rake in more greenbacks with the best-recommended tools. Tap into the power of online retail business with me. I am just a mail away, so reach out to me if you want to scale up your niche business. mail: [email protected]