Last updated on January 18th, 2023 at 01:36 pm
This article has interested you because you are either thinking about improving and refining your Amazon PPC (Pay per Click) Campaigns or just researching the best ways to start Amazon PPC Campaigns. A lot of people have wasted hundreds of thousands of dollars testing out the best strategies for Amazon PPC campaigns and made a lot of mistakes, but you don't have to. Investing in good Amazon PPC management software is key to managing and maintaining your Pay Per Click advertising quickly and efficiently, saving you time and money.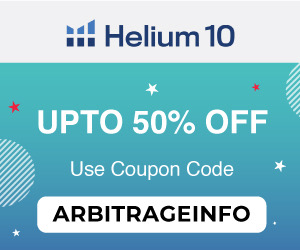 With this article, we will focus on some of the best Amazon PPC management software that is readily available to Fulfillment By Amazon (FBA) sellers. Generally, sellers get sick and tired of compiling and trying to analyze Amazon PPC reports from the Advertising Manager in Seller Central. They are unable to get an in-depth understanding and end up burning money on poorly optimized campaigns, and are unsure of which keywords or search terms to be used for the product. There are various Amazon PPC management tools available that can propel you ahead of your competitors in terms of Customer targeting, Campaign optimization, Improving CTRs, and Conversions, and ultimately ensuring better ROIs. In this article, we will talk about some of the most effective Amazon advertising PPC software or tools that are available for Amazon agencies and FBA (Fulfilled By Amazon) sellers.
Best PPC Tools for Amazon Sellers: 2023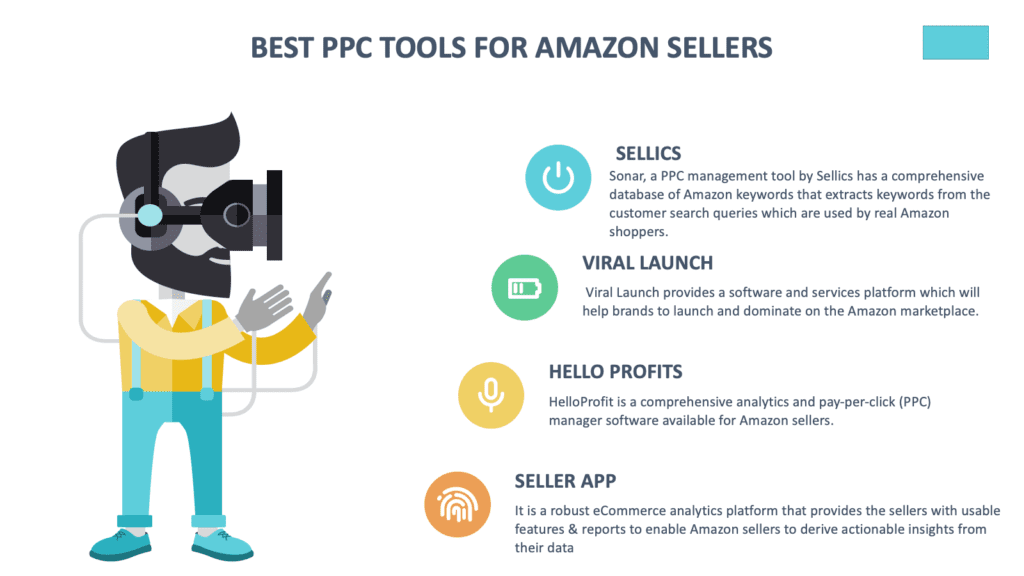 1. Zon.Tools: Best PPC Optimization Tool for Amazon Sellers
Zon.Tools is a well-known advertising automation solution for Amazon-sold products. Users of Zon.Tools can establish rules for their advertising campaign at different granularities, all the way up to the entire campaign. Users of Zon.Tools can automate the ideal procedures of an Amazon advertising campaign. The effectiveness of retailers' ads will consequently improve with time. The amount of money businesses spend on advertisements will reduce when adequately utilized.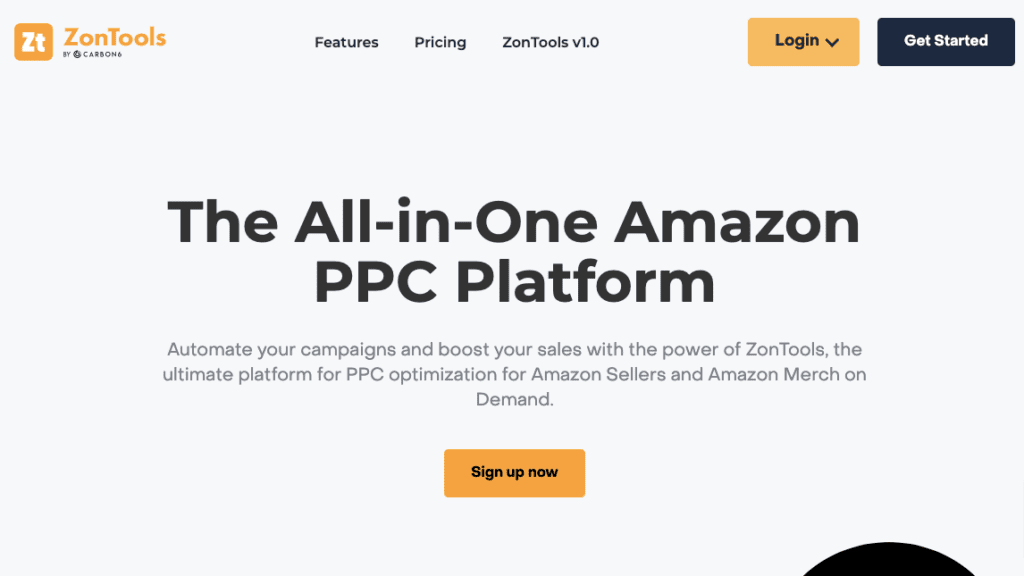 Zon.Tools automation application enables businesses to manage their Amazon PPC marketing campaigns directly. Without much of your involvement at all, Zon.Tools automate your PPC campaigns to lower ad expenses while precisely targeting your audience. The fastest and most active Amazon PPC Automation tool available right now is Zon.Tools. It automates all Sponsored Products' best practices and is flexible/granular enough to adapt to any PPC strategy or goal. Automating Amazon PPC enables you to cut costs and maximize the return on your advertising investment plan.
Features:
ZonTools powerful bidding engine automatically adjusts your target bids to maximize sales while optimizing your ad spend towards your ACOS goals.
Their explorer engine continually seeks out high-converting keywords, ASINs, and search terms, allowing you to organically grow your ad reach in a 100% automated way.
The robust optimization engine monitors campaign performance, increasing ad spending on high-converting keywords and ASINs while cutting spending on low performers.
Their Phrase Match Engine scans your PPC reports, automatically removing any poorly performing search terms while improving your campaign matching capabilities.
Pricing:
Depending on your monthly ad budget, which can range from "$100 to $500" to "$250,001 to $500,000," they provide three plans. ​
Analyzer plan – $9 per month
Masterer plan – $19 per month
Dominator plan – $25 per month
2. Sellics: Best PPC Tools for Amazon Sellers
If your primary focus is to increase the visibility of your ads, then you need to perform thorough keyword research as a part of your PPC campaign strategy. Sonar, a PPC management tool by Sellics, has a comprehensive database of Amazon keywords that extracts keywords from the customer search queries which are used by real Amazon shoppers. Sellics was a commercial analytics company in Germany in 2014 that used to have a keyword tracker as their only tool. Now they have created different versions of the software to accommodate businesses of all sizes comprising all tools that are needed to be a successful Amazon seller. The two separate software platforms: a Seller Edition for Amazon sellers and a Vendor Edition for Amazon vendors. The Seller Edition is exclusively for Amazon sellers with Seller Central accounts. Make use of this free Amazon keyword research tool to create your PPC keyword lists.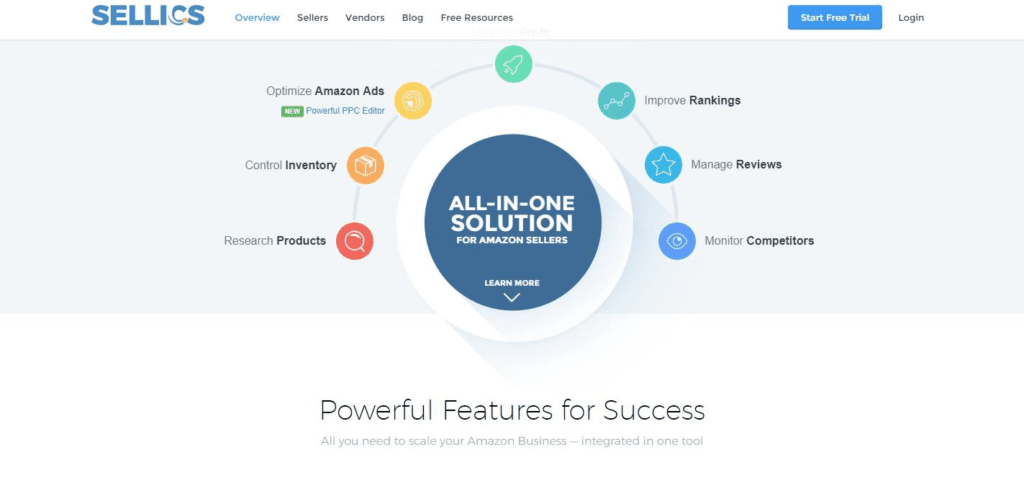 Features:
A user-friendly A/B testing suite
Keyword research, rank tracking, and analytics functions, including for your listings and those of competitors
Listing analytics and optimization tools
Complete sales data from Amazon including information on your BSR, competitor comparisons, PPC costs and performance, refunds, profits, and more
An Amazon Sales Rank Tool that covers sales volumes, sales history, price history, product rank tracking, etc.
Pricing: You can take the monthly plan that starts at $67 or an annual plan which gives a discounted price of $47. You can sign up using this link.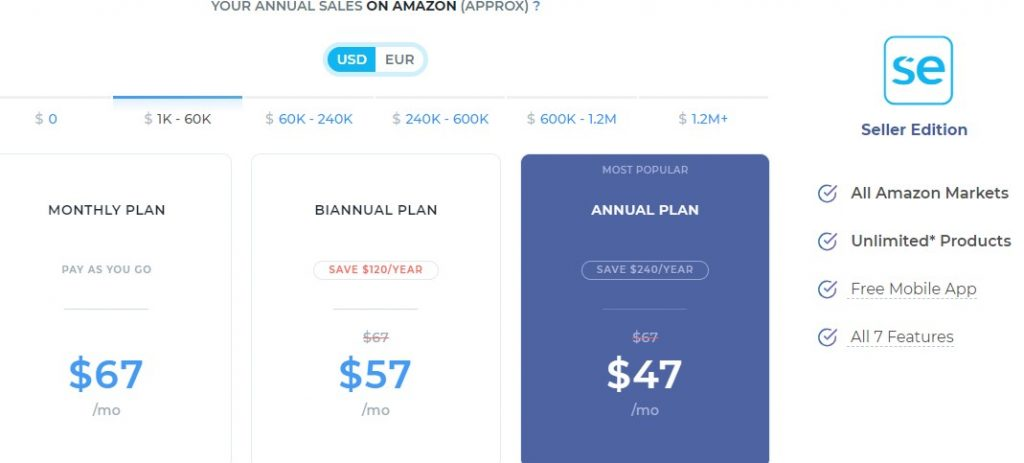 3. Viral Launch: Best Amazon PPC Management Software Tool
Viral Launch provides a software and services platform which will help brands to launch and dominate on the Amazon marketplace. Through the market intelligence tool, Viral launch will enable sellers to gain insights about their product and the market they are working on.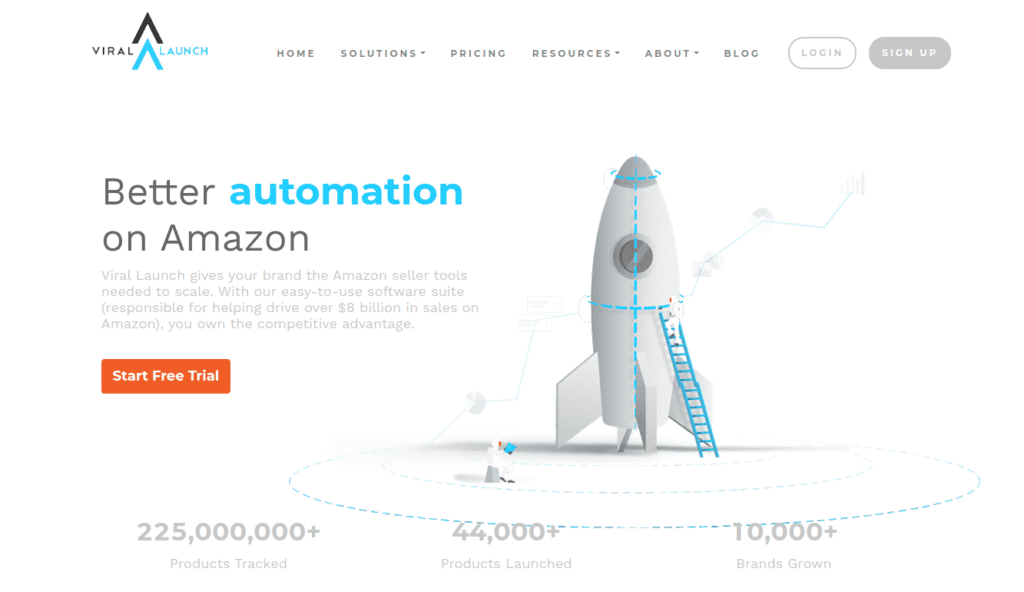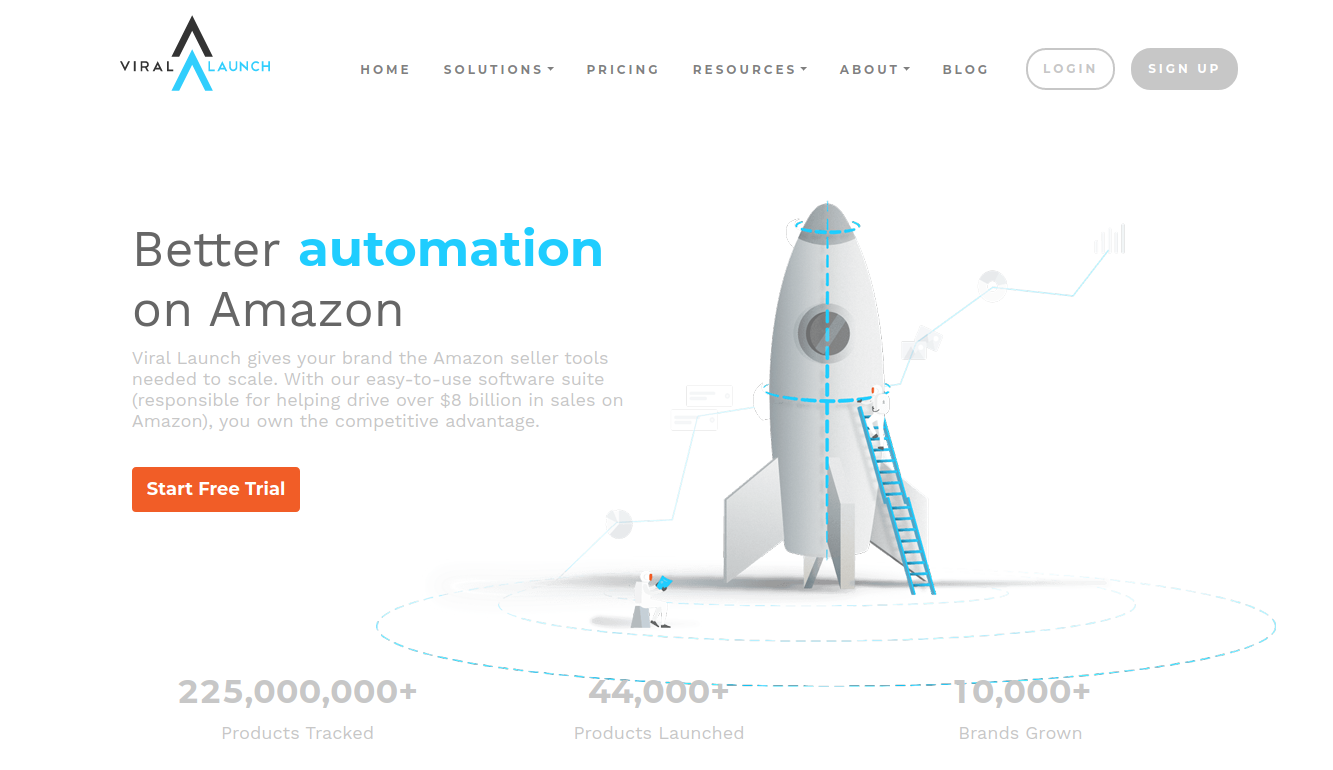 Features:
Automated Keyword Discovery
Keyword Search Volumes
Index Checker
Sponsored Rank Tracker
Hourly Keyword Tracking
Product Compare
Product Notifications
Best Seller Detection
Suggested CPC Bid
Keyword Rank Tracker
Keyword Notifications
Deep Product Analysis
Sales, Price, & Reviews
Pricing: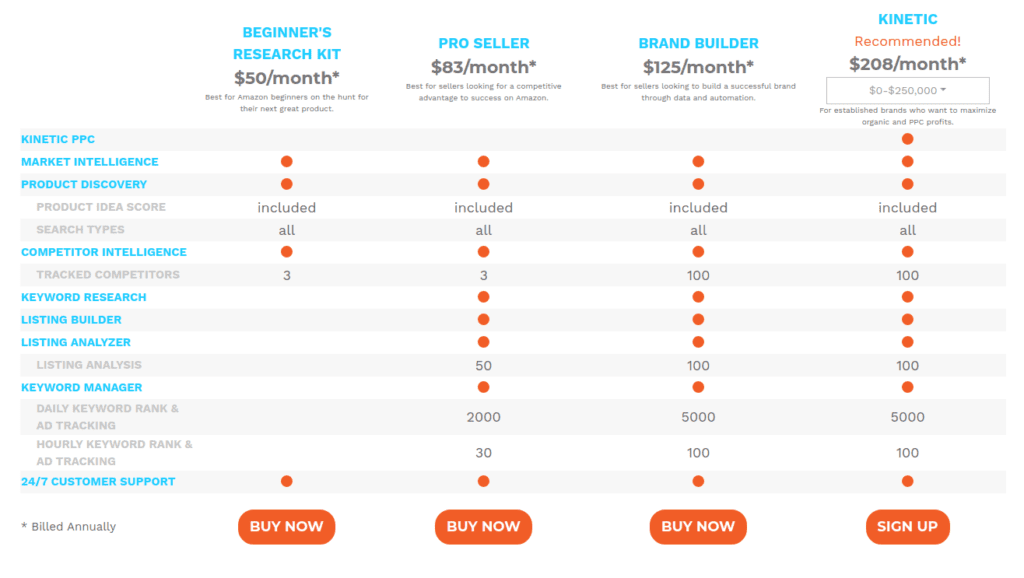 4. Helloprofits: Best PPC Tools for Amazon Sellers
HelloProfit is comprehensive analytics and pay-per-click (PPC) manager software available for Amazon sellers. It provides them with a merchant dashboard, a product dashboard, payout reporting, seller analytics, etc.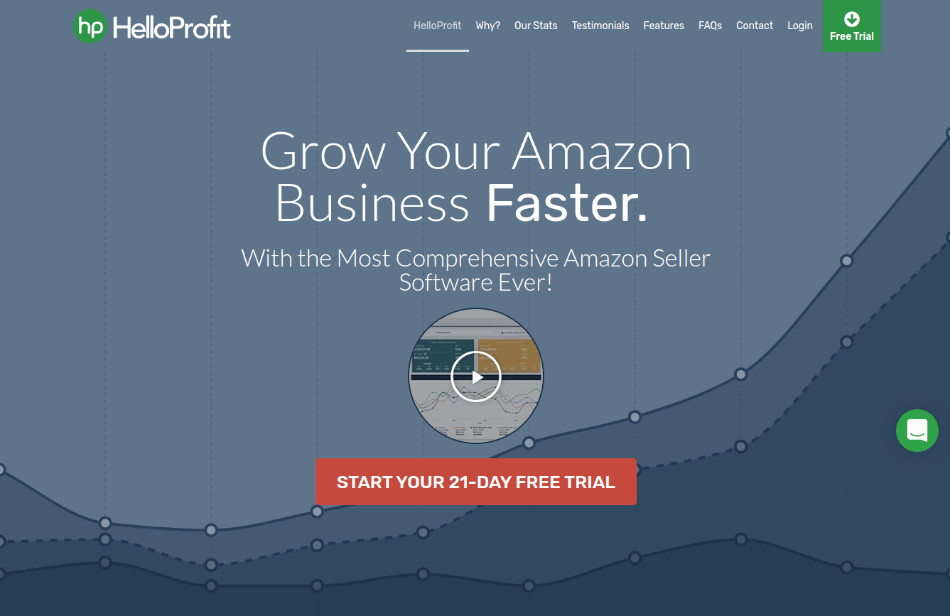 Feature: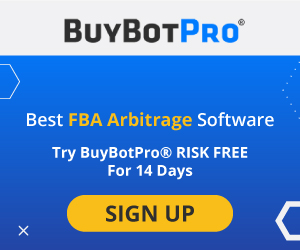 Account alerts
PPC manager
Payout reporting
Bid management
Budget management
Analytics & return on investment (ROI) tracking
Campaign management
Pricing: HelloProfit pricing is based on a single subscription plan called the Expert, which currently costs $97 per month. This plan includes unlimited orders per month, 30 keywords per product with one merchant account, and unlimited add-on merchant accounts. You can sign up using this link.
5. Managebystats: Best Amazon PPC Management Tools for FBA Sellers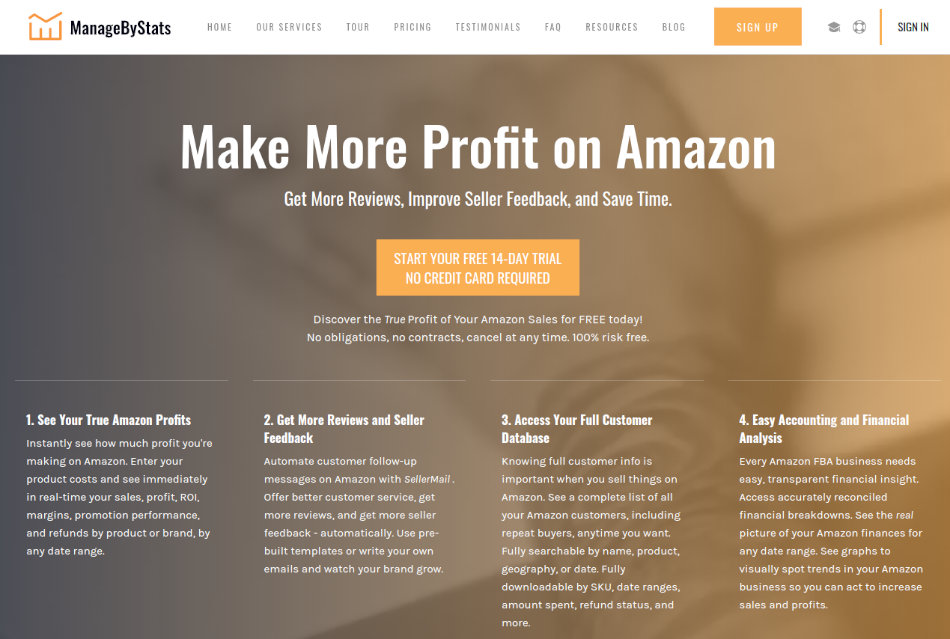 ManageByStats is a popular Amazon Analytics software built for Amazon Sellers which provides them with reports & data, which is hard to find or not available on Amazon. Hence, with the help of this platform, you are going to have a more straightforward approach to all the information that may influence the choice of your next steps in the business. This tool will allow you to have a new approach to your seller data, find new insights & boost your sales.
Features:
UNLIMITED SKUs – New items can easily be added without worrying about that inevitable price increase every month hence focus only on the growth.
SALES VOLUME – Even if you sell high priced items in a fast-growing business, there need not be any tension as they do not set a limit on sales volume.
ASIN & SKU TRACKING – You can enter Cost of Goods Sold (COGS) & the automated dashboard will show Profit Margins through SKU tracking. These can also be customized for specific time frames.
MULTIPLE AMAZON SELLER ACCOUNTS – You can connect to numerous Amazon Seller accounts. However, there is an additional fee when you connect to various accounts. This situation will arise when a business grows.
Pricing:
The main differences between the plans include the limit of supported seller accounts, follow-up email autoresponder, keyword tracking, as well as access to premium features such as product finder, audience generator, & inventory management.
| | | |
| --- | --- | --- |
| Plans | Pricing ($/Month) | Supported Multiple Seller Accounts |
| Starter | $59.97 | 2 |
| Professional | $179.97 | 3 |
| Advanced | $309.97 | 5 |
6. Trendle: Best PPC Management Tools for Amazon Sellers
Trendle is an integrated platform that helps Amazon sellers to manage Amazon business and improve sales and rankings, automate email campaigns and keep track of inventory. It provides them with powerful tools to monitor Advertising Performance with an Unlimited number of campaigns, SKUs, keywords, and Search Terms with daily updates. The Campaign Manager tool can Create, Edit and review the performances of all campaigns and drill down to ad group, keyword, and search term level. Trendle enables its users to change bid prices, move keywords to other ad groups and campaigns, promote search terms to keyword level and negative exact and phrase any search term and keyword. The data can be filtered by time range and from stored data in 60 days.

Features:
Available For All Marketplaces
Automatic Emails
FBA Reimbursements
Advertising Performance
Product & Seller Reviews
Profitability Analytics
Inventory Analytics
Keyword Ranking
Split testing
Pricing:
There is a free trial period of 30 days.
$10 a month for new Amazon sellers (less than 100 orders shipped to date)
$50 a month for all other sellers for all features
An additional 10% commission is charged for using the FBA reimbursement managed service.
You can sign up using this link.
7. Sellerapp: Best Amazon PPC Management Tools for FBA Sellers
It is a robust eCommerce analytics platform that provides sellers with usable features & reports to enable Amazon sellers to derive actionable insights from their data. Designed specifically for Amazon PPC management for Amazon merchants. This tool helps you easily and quickly reach your target ACoS by going through the entire campaign data in minutes. It can help increase the ranks of your ads by bidding on the top keywords of buyers with the best keyword optimization strategy. Sellerapp's PPC analyzer tool easily helps you grab the top ad position. Some of its other features. Its key features are product sales estimates, competitor tracking, identifying profitable keywords, listing optimization, & finding backend keywords for competitor's listings.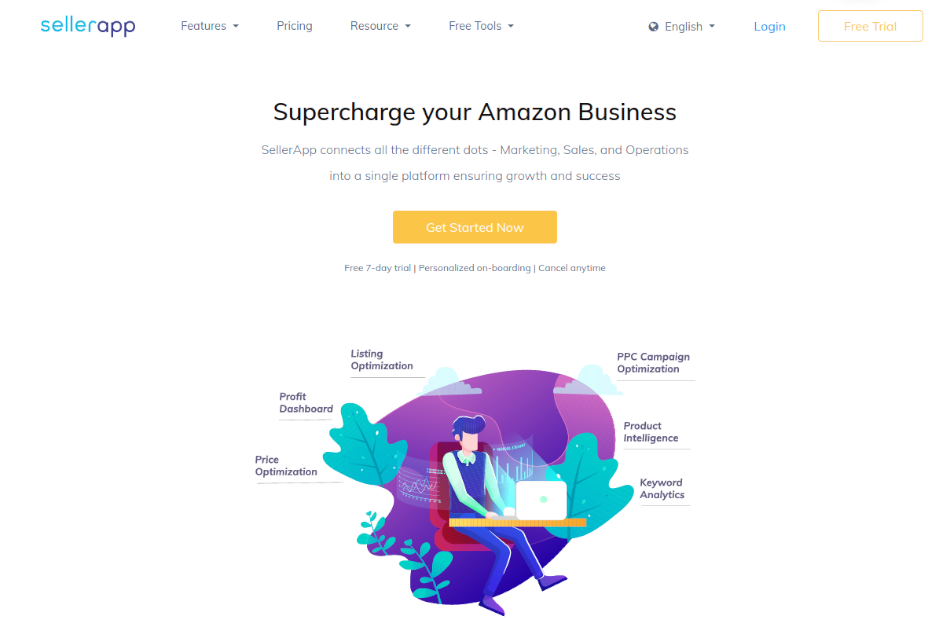 Features:
Amazon MWS Connect
BSR Alert
Chrome Plugin
Email Support
Hijacker Alert
Inventory Alert
Keyword Genie
Keyword Index Alert
Price Alert
Product Ideas
Product Keyword Optimization
Product Watch
Promo Planner
Revenue Alert
Pricing: There is a Free Trial period and various plans available for Amazon Sellers.
STARTER PLAN: $29.99/month
ESSENTIAL PLAN: $49.99/month
PRO PLAN: $79.99/month
BUSINESS PLAN: By quote
There are hundreds of Amazon PPC management tools that can effectively help you in managing your PPC advertising. You need to choose the best one according to its features and capabilities and, most importantly, your business needs and what you like to achieve with PPC services in your business. Important factors to remember would be to go for a tool with excellent customer service, an easy-to-use interface, good audience targeting and segmenting features, in-depth analytics, reporting facilities, good keyword researching, tracking capabilities, etc.
It would be practical to do a survey and contact the companies that trigger your interest and observe what they can do for you to help to build your business. Look at different blogs and review platforms and see for yourself what the user feedback on the tools go for a trial period of the tools that you have shortlisted and use the tools yourself and get an idea of which one suits your needs better. Such things will help you to make smart decisions. So, take your time, know the business do research, and start managing your Amazon advertising PPC campaigns.
Limited Offers: On Growth Tools for Your Ecommerce Business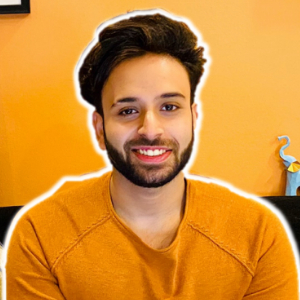 I and my team research various online verticals and can help you kickstart your Amazon business; so you could rake in more greenbacks with the best-recommended tools. Tap into the power of online retail business with me. I am just a mail away, so reach out to me if you want to scale up your niche business. mail: [email protected]