Last updated on January 18th, 2023 at 01:37 pm
Most people on Amazon search for a particular product by a simple search. The terms that they use are the keywords. Keywords thus serve as the connectors from the shopper's search bar to the product page. So It is essential as a seller first to understand the keywords that your target users frequently use to search for your products. Once that is done, you need to implement those keywords into the content of your product listings. Using the right keywords in your Amazon listing means that you speak the same language as your customers. Using the keywords in your listing, your product can be organically seen on the results page when the customer has searched for it. The goal is to optimize the use of keywords further & try & rank higher up on this page because, quite frankly, users don't scroll down that much & instantly get a negative perception of products that appear far down the results page.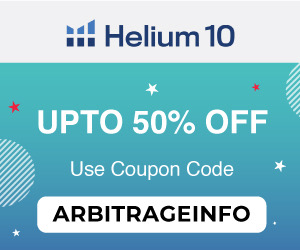 Top Keyword Research Software Tools of 2020 for Amazon Sellers
Here are a few tools that will make things easier for you to perform scalable keyword research for your online Amazon business.
1. Helium 10 Magnet2 | Perform Robust Keyword Research
Magnet2 is a fantastic keyword research tool to enter a keyword or keyword phrase into Magnet to receive hundreds of potential keywords to optimize your listing. It helps you find the most valuable keywords for your product by using a primary "seed" keyword. Refine the research with customized search results using advanced filters, sort your keyword list with criteria relevant to the listing & filter by word count, search volume, number of competing products, & many more.
Helium 10 Keyword Research Features:
Black Box – Black Box provides a database of over 450 million active Amazon products where you can search to increase potential selling opportunities.
Index Checker – This tool generally allows all the sellers to figure out which of their backend & frontend keyword terms are typically indexed by Amazon & which are not.
Keyword Tracker – This tool allows you to keep a log of the changes that you have made right in your marketing & optimization efforts.
Alerts – This hijacker alert lets you keep track of anyone barging in your site.
Inventory Protector – The inventory protector tool allows you to set limits on quantities that can be purchased for specific items so that the coupon code abuse or anti-competitive behavior does not affect you adversely.
Helium 10 Pricing: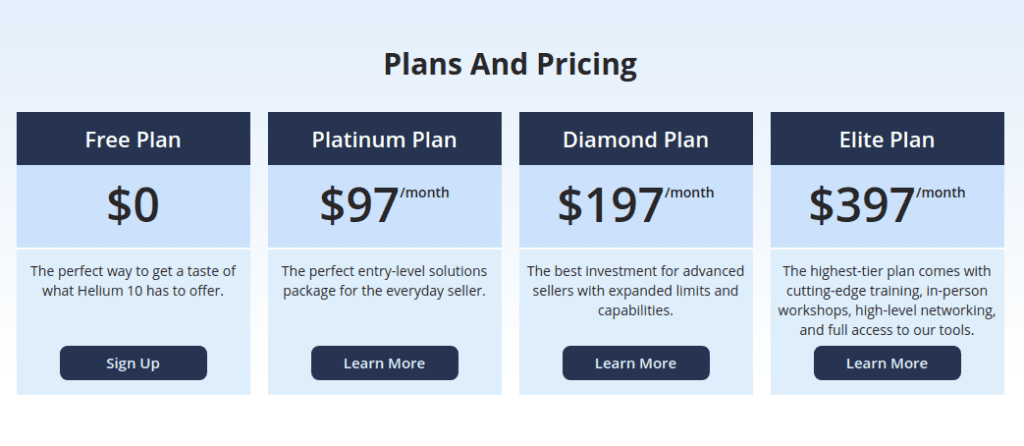 Discount Codes
Check here the various Helium 10 discounts & coupons offered to benefit sellers who have a growing business.
ARBITRAGEINFO50 / get 50% off your first month of Helium 10.
ARBITRAGEINFO10 / get 10% off every month.
2. Keyword Scout from Jungle Scout
Jungle Scout helps all the Amazon sellers to analyze & sort through the long list of Amazon products to discover which ones will be the most profitable & help you achieve a steady flow of income from your business. It has a comprehensive keyword research tool that provides you with an idea of competitiveness & demand which will help you determine if more research should be done or if a different product should be found.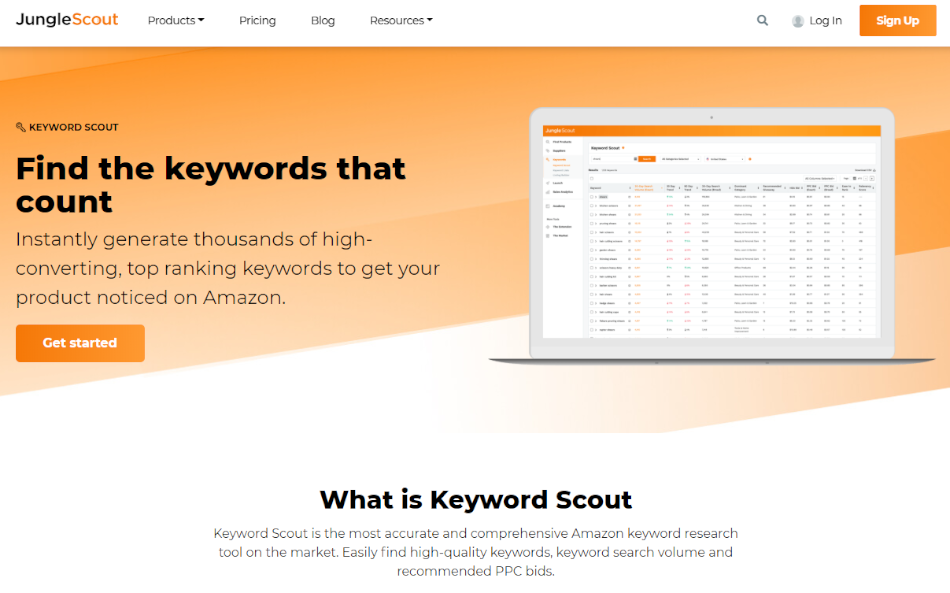 Features
Single User Account
Daily & Monthly Sales
Monthly Revenue
Rating & Review Tracking
Category & Seller Ranking
Historical Sales & Pricing
Estimated FBA Fees
Product Opportunity Score
Listing Quality Score
Pricing: The useful product research tool added to the Chrome browser is a risk-free extension with14-day money-back guarantee. Accurate Amazon product research data added to your Chrome browser at $39 billed monthly.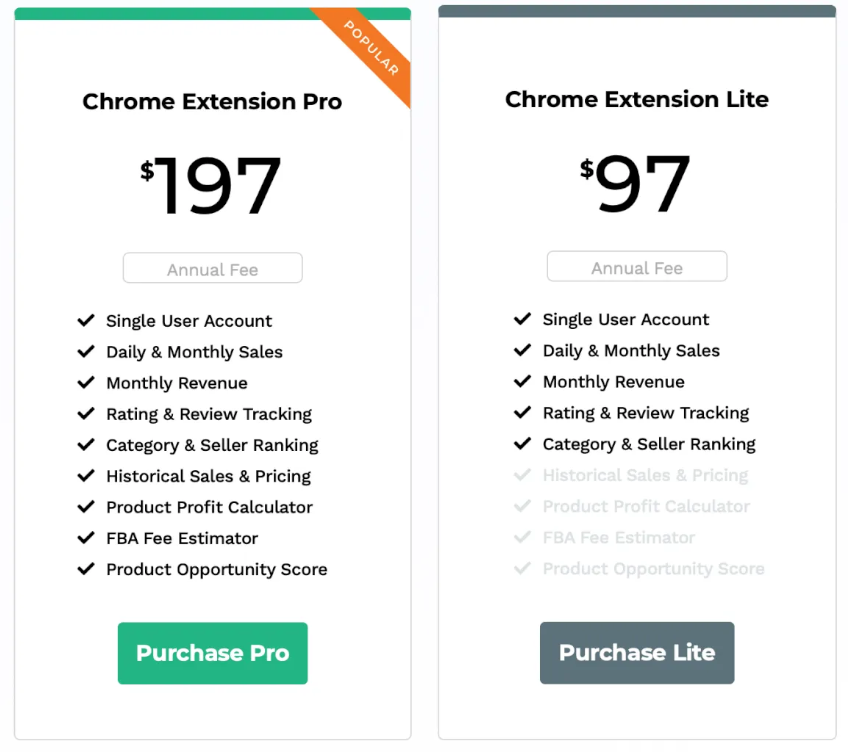 3. AMZtracker | Find Top Performing Keywords
AMZ Tracker is a comprehensive tool that will be of immense assistance to Amazon sellers & has many useful features, some of which they are pioneers.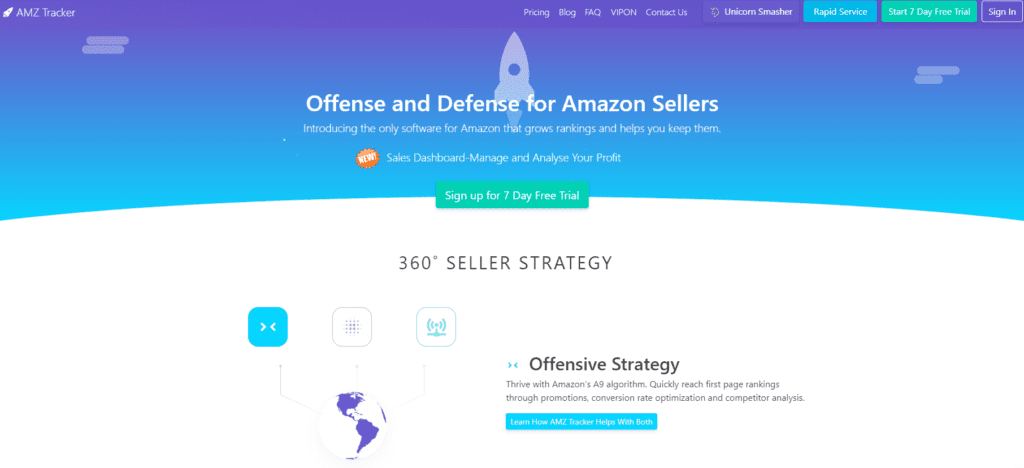 Features
Concurrent users are no issue.
On-page listing analyzer
Sales tracking & product promotions
Competitor analysis
Negative review alerts
Alerts Listing Hijacks
Keyword research tool
Promo voucher management
Conversion Rate Optimizer
Super URLs
Keyword Tracking
Pricing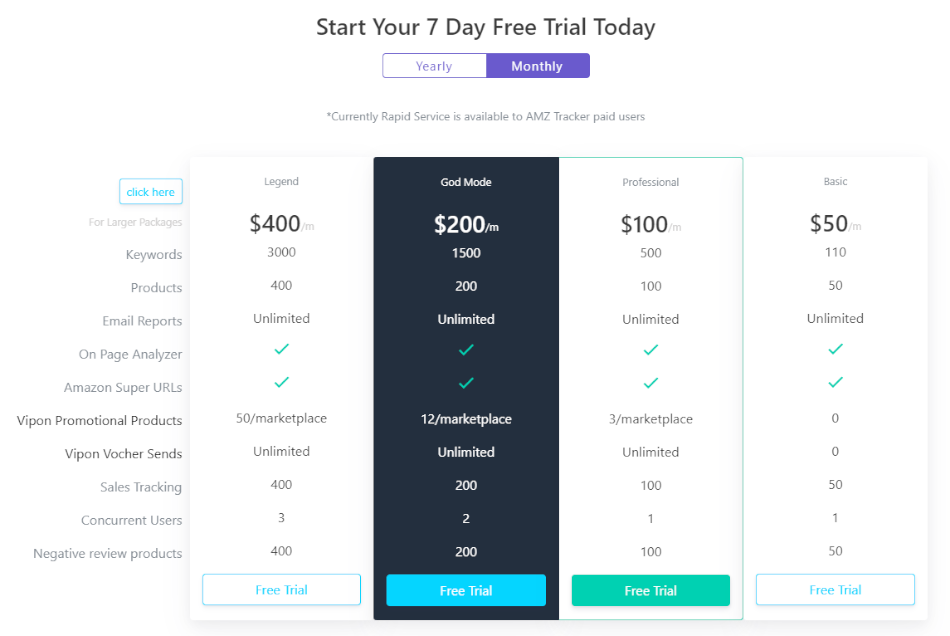 4. Viral launch | Best Amazon SEO Software
With their Amazon Keyword Research Tool, you can save time finding hundreds of relevant keywords with an advanced relevancy filter & boost your Amazon sales with tons of hidden keywords your competitors are missing!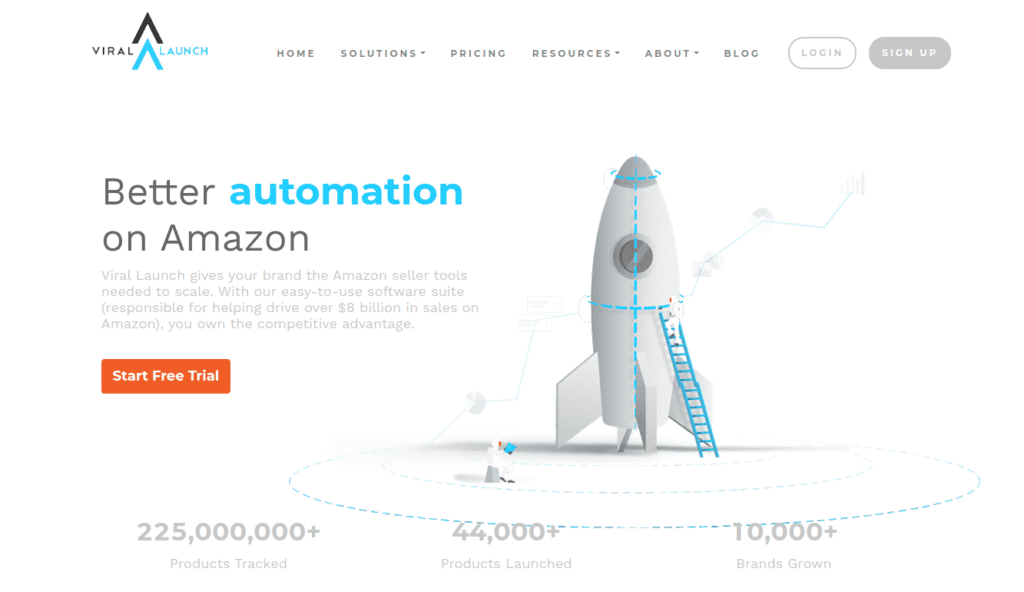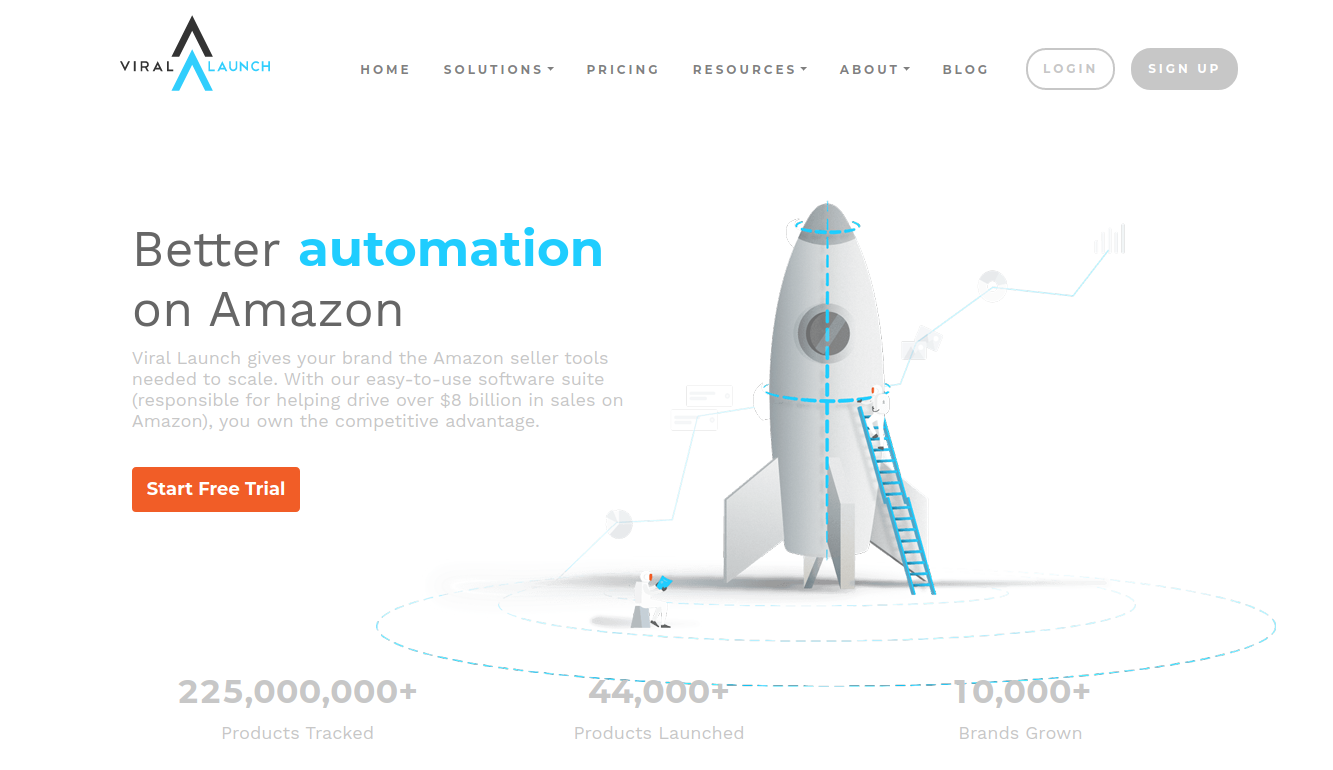 Features:
Automated Keyword Discovery
Keyword Search Volumes
Index Checker
Sponsored Rank Tracker
Hourly Keyword Tracking
Product Compare
Product Notifications
Best Seller Detection
Suggested CPC Bid
Keyword Rank Tracker
Keyword Notifications
Deep Product Analysis
Sales, Price, & Reviews
Pricing: There is a 20% off coupon on the lifetime plan, which is SHELDON.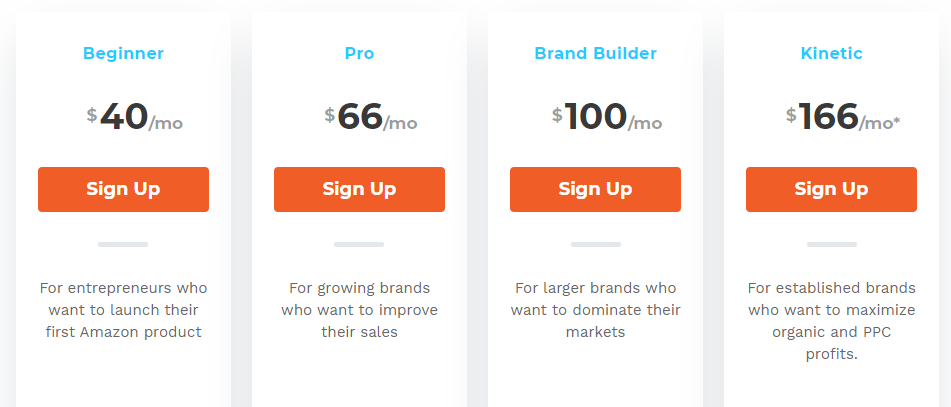 5. Egrow | Amazon SEO Software Tool
Egrow analyzes several hundreds of products in the Amazon marketplace & aggregates sales data in easy-to-understand charts & panels daily. It will also save your time in keyword research & help you find products you can quickly sell.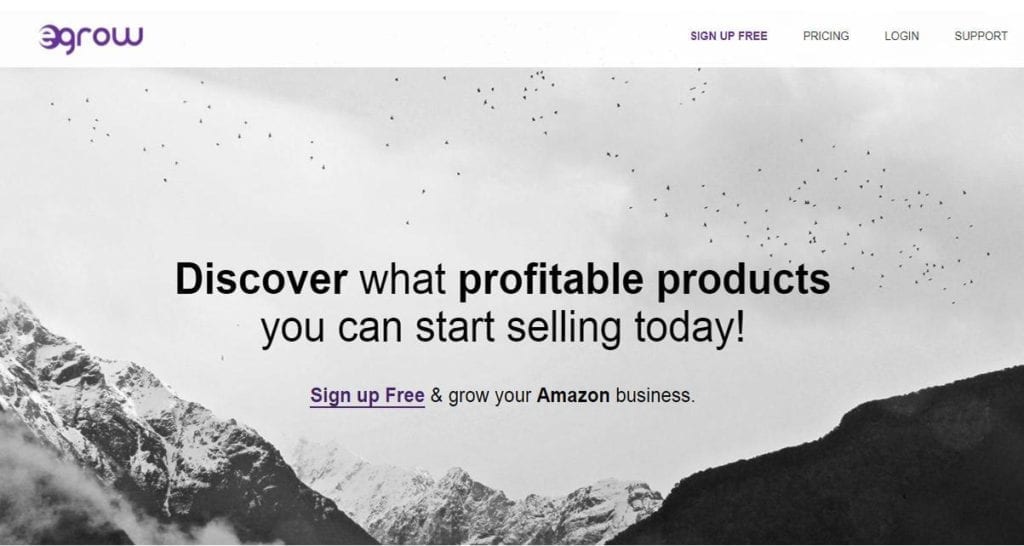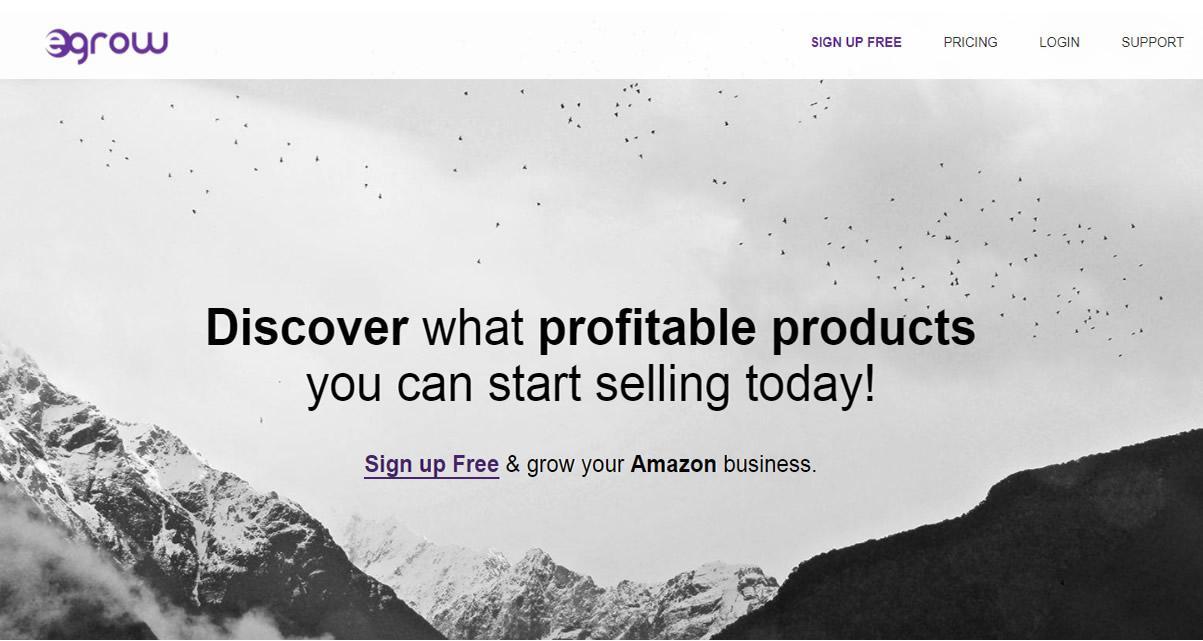 Features
It provides highly accurate estimated sales data.
It offers the biggest database of daily-scanned products from Amazon.
It's super-fast.
It has preloaded keywords & positions in organic Amazon search results.
Egrow's user interface is intuitive & easy to use.
All the workflow happens within one application no need for other browser extensions or tools.
You can access up to 90 days of product history changes (sales, price, review, keyword)
Pricing
There are four packages available for Egrow users:
Basic Plan, which is offered free for five products & 5 keywords research over 11markets. Chrome extension is available in this plan.
The standard Plan is $16 per month.
Plus Plan is $22 per month.
Premium is $28 per month, which is their best-suited plan for enterprises.
6. ASINspector | Best Keyword Analyzer Tool for Amazon Sellers
ASINspector is one of the best Amazon product research tools to help sellers find popular products. The unique features offered by it enable sellers to find the cost & availability of products on AliExpress, Alibaba & eBay to optimize their supply chain. It comes with a comprehensive keyword research tool.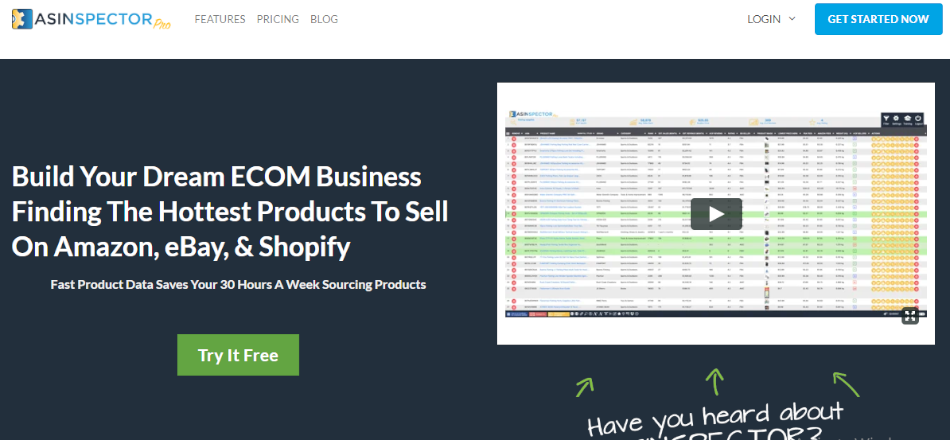 Features:
Best Seller Rank
Revenue estimator
Product review statistics
Sales data for third party websites such as Walmart
Favorite searches
Keyword search
Mobile product scanner
Filtering,
ASIN import
Related keywords list builder.
Estimated Monthly Sales & Revenue
Buy Box Seller
Pricing:
ASINspector Pro is free, which gives:
Unlimited Data
Instant Sales Estimates
Daily Sales Estimates
Monthly Sales Estimates
Best Seller Rankings
Daily Sales Estimates
Monthly Sales Estimate
There is also an annual plan of $147 to be paid one time & $10 every month for seasoned sellers.
7. Trendle | Best Keyword Ranking Tool for Amazon Sellers
Having a lot of inventory makes it difficult to keep track of all the items. Trendle enables you to learn what keywords will fetch you the best results to monitor product listings & predict what will sell & what will not & optimize the listings accordingly.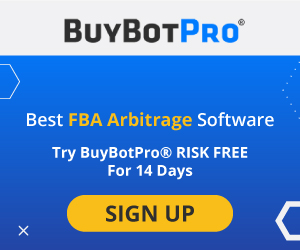 Features:
Available For All Marketplaces
Automatic Emails
FBA Reimbursements
Advertising Performance
Product & Seller Reviews
Profitability Analytics
Inventory Analytics
Keyword Ranking
Split testing
Pricing:
There is a free trial period of 30 days.
$10 a month for new Amazon sellers (less than 100 orders shipped to date)
$50 a month for all other sellers for all features
An additional 10% commission is charged for using the FBA reimbursement managed service
8. AMZshark | Best Keyword Explorer Software for Amazon Sellers
AMZShark is a fantastic tool for Amazon sellers who are already established players on the Amazon marketplace & need to scale up their sales. This tool uses some of the industry-leading features that every seller should be using to meet their business goals.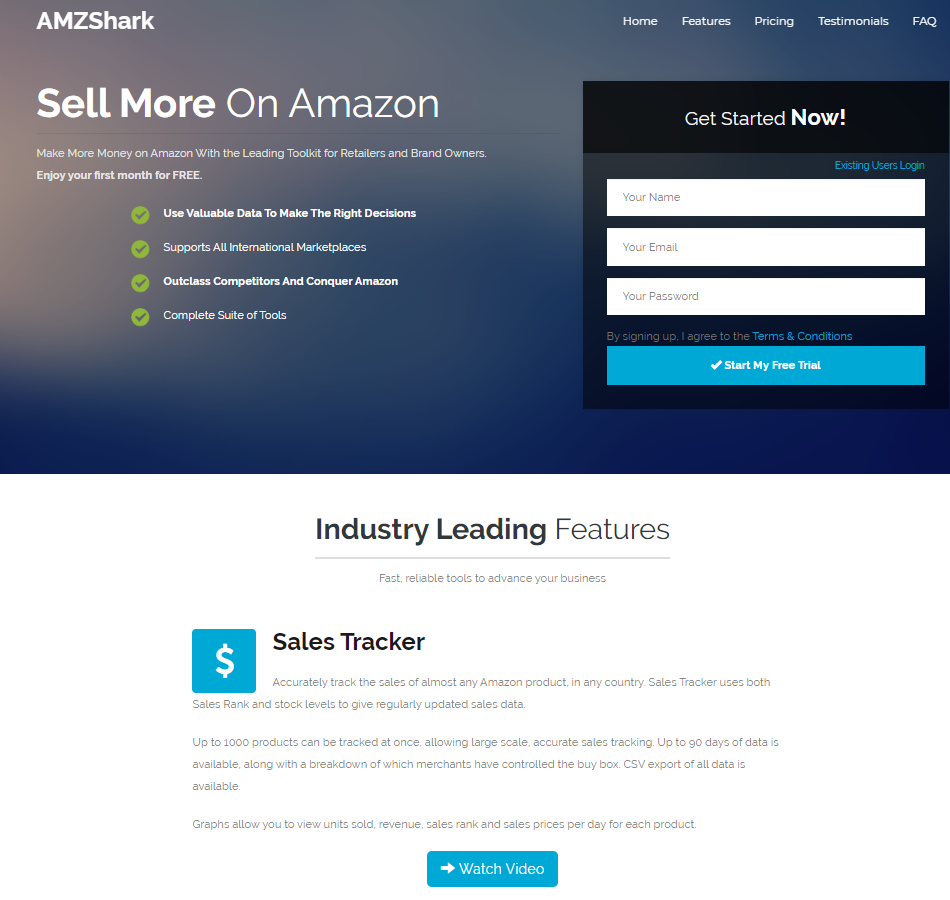 Features
Sales Tracker – Accurately track the sales of almost any Amazon product in any country.
Niche Scout – Niche Scout, allows you to instantly get competitiveness & profitability scores for top ranking products in a given niche, including the average number of reviews, the average monthly revenue, & more, at-a-glance.
Search Rankings Tracker – Find out exactly where specific products rank in Amazon's search engine.
Keyword Explorer – Find hundreds of keywords that relate to your niche quickly &. Use these results in PPC campaigns, Amazon SEO & in-depth keyword research.
Listings Scout – See every facet of a product's listing page. You can use this information to refine your page & boost your presence in Amazon's search engine. Compare listings that rank for a keyword & find weak spots in your listing.
Keyword Comparison – Easily compare & contrast up to 20 keywords at once, useful for identifying profitable sub-niches.
Hijacking Alerts – Receive automatic email alerts when a competitor steals the Buy Box from your listing.
Super URLs – Super URLs can be used to help increase your search ranking on Amazon. Direct customers to your products using these links, & each purchase made via Super URLs will boost your ranking in whichever keywords you choose.
Feedback Alerts – Automatically monitor your Seller Feedback, with automatic email alerts allowing you to stay on top of any negative comments.
Competition Scout – Find out what keywords your competitors rank for, & discover which keywords you should target.
Review Alerts – Use Review Alerts for market research, investigate new niches & analyze customer desires
Supplier Scout – You can use this to find both non-Amazon competitors & potential suppliers who sell this product to merchants.
Pricing: AMZshark offers a one-month trial for new customers; after this, the subscription costs $299 per month, automatically renewing each month.
9. Sellersprite | Best Keyword Research Tool for Sellers
SellerSprite is an awesome software for Amazon sellers featuring a complete list of tools to discover products, strengthen SEO, marketing, track product metrics & progress.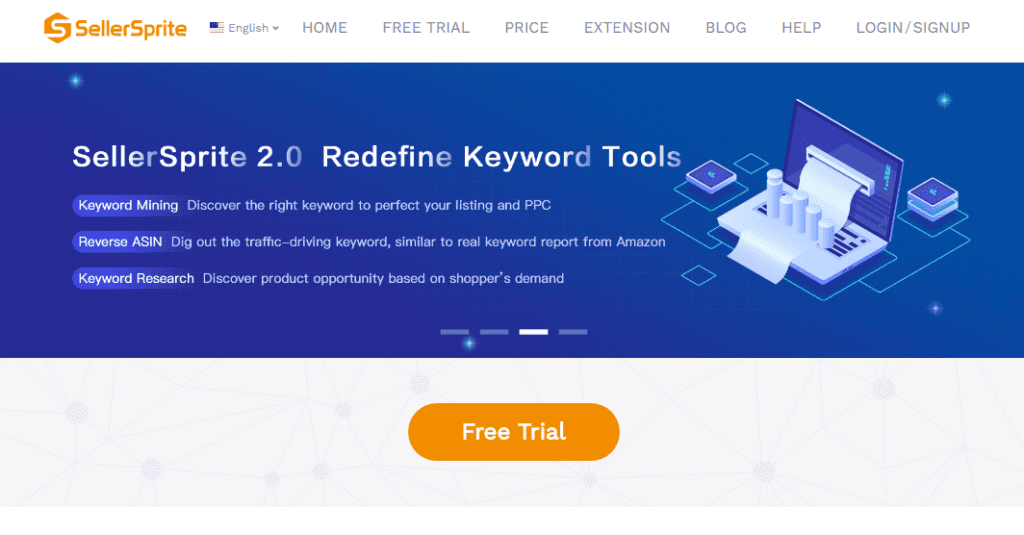 Features:
An extensive database with over 20M products each month, the sales data & data metrics are the most accurate.
Competitor Lookup tool enable seller get an insight into the price, BSR, review, rating, hijacker, deals, sales, etc. trends of competitors.
Product Discovery tool enables the seller to find potential products based on the criteria set, like sales growth rate, etc.
Market Research tool helps the seller find untapped markets based on market capacity, trends, competition, volatility, etc.
Pricing: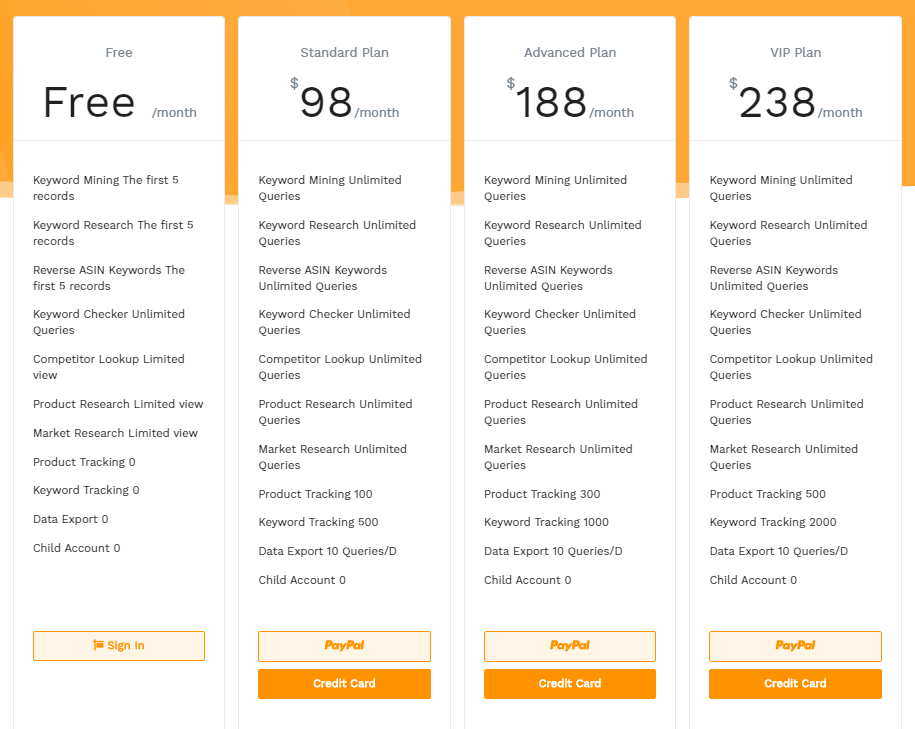 Discount Codes: Coupon code with 35% off (yearly plan): HOME75
Coupon code with 20% off (monthly plan): SSWL80
10. Merchantwords | Find Emerging Keyword Trends
Merchantwords is an Amazon Keyword Research Advance Tool that will help you find the right buyers for your products, making it possible to sell more just by adapting your keywords strategy.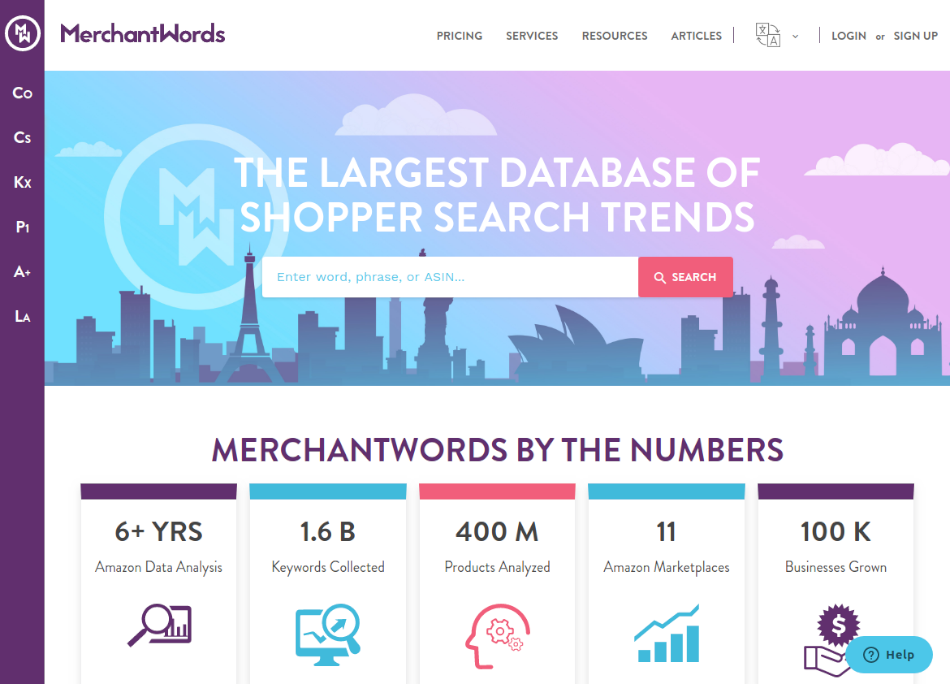 Features:
ASIN Plus – A reverse ASIN tool including top-ranking keywords for your competition, along with supply data directly from Amazon.
Classic Search
Collections – Keyword lists to group your searches.
Keyword History Analysis Panel – Merchant Words historical data goes back as long as a year.
Keyword Multiplier – A tool to generate related, complementary, & synonymous keywords.
Page 1 – The first page results directly from the Amazon categories so you can find great opportunities.
Listing optimization
Pricing: There are three MerchantWords plans that the sellers can avail of:
The United States for just $30 per month or $300 a year.
Global for just $60 a month or $600 a year.
Other Countries for $15 a month, or $150 a year.
Discount Codes (If Any)
11. Sellerapp | Amazon Keyword Tracker and Researcher
It's a powerful eCommerce analytics tool that offers useful features & reports to enable Amazon sellers to derive actionable insights from their data. The solutions they provide are product sales estimates, competitor tracking, identifying profitable keywords, listing optimization, & finding backend keywords for competitor's listings.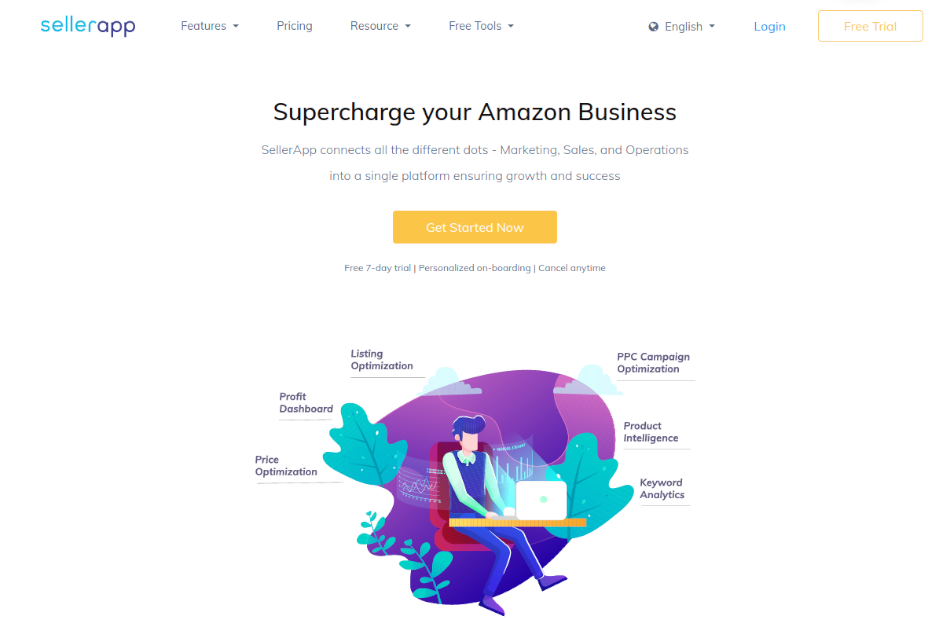 Features:
Amazon MWS Connect
BSR Alert
Chrome Plugin
Email Support
Hijacker Alert
Inventory Alert
Keyword Genie
Keyword Index Alert
Price Alert
Product Ideas
Product Keyword Optimization
Product Watch
Promo Planner
Revenue Alert
Pricing: There is a Free Trial period, along with various plans available.
12. KeyworX | Best Amazon Keyword Rank Tracker Software
KeyWorx has a rankings software that automatically tracks the marketing and promotional techniques through the most relevant keywords that helps increase the organic ranking of your Amazon products.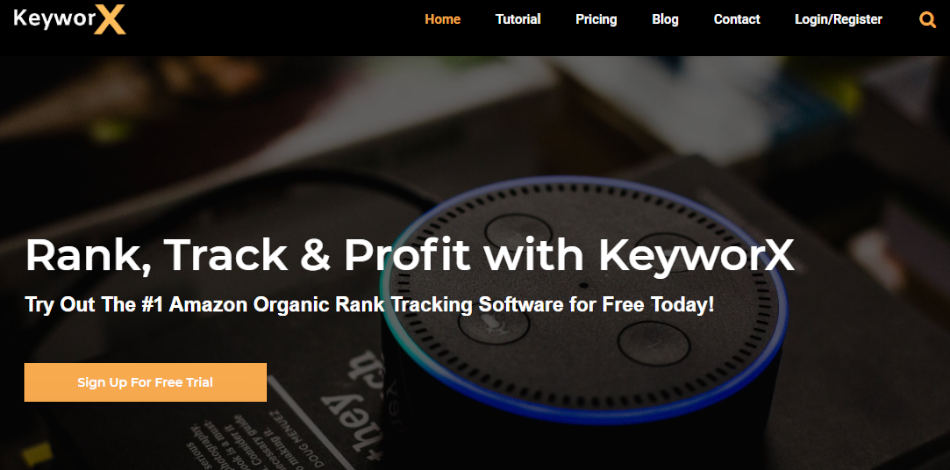 Features:
Keyword Optimization.
Keyword Tracking.
Keyword Management.
Listing Optimization.
Organic Keyword Optimization.
Search Rankings Tracker.
Pricing: You can start a 14-day FREE trial with KeyWorx. Pricing starts at $27 per month; it is inclusive of up to 200 keywords.
| | |
| --- | --- |
| Per Month Payment | Number of Keywords |
| $47 | 500 keywords |
| $97 | 1000 keywords |
| $197 | 2500 keywords |
| $297 | 5000 keywords |
Discount Codes (If Any)
13. Keywordtool.io
Keyword Tool is a platform for keyword research that helps discover keywords while searching on Google, YouTube, Bing, Amazon, eBay, and App Store.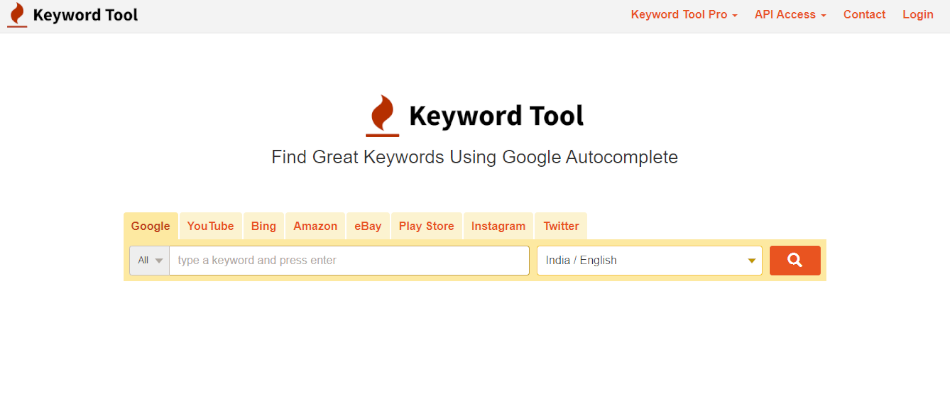 Features:
Ideas that are frequently searched on YouTube, Bing, Amazon, etc.
Search most recently used keywords.
Filters like language, location, and Google country domain
Pricing: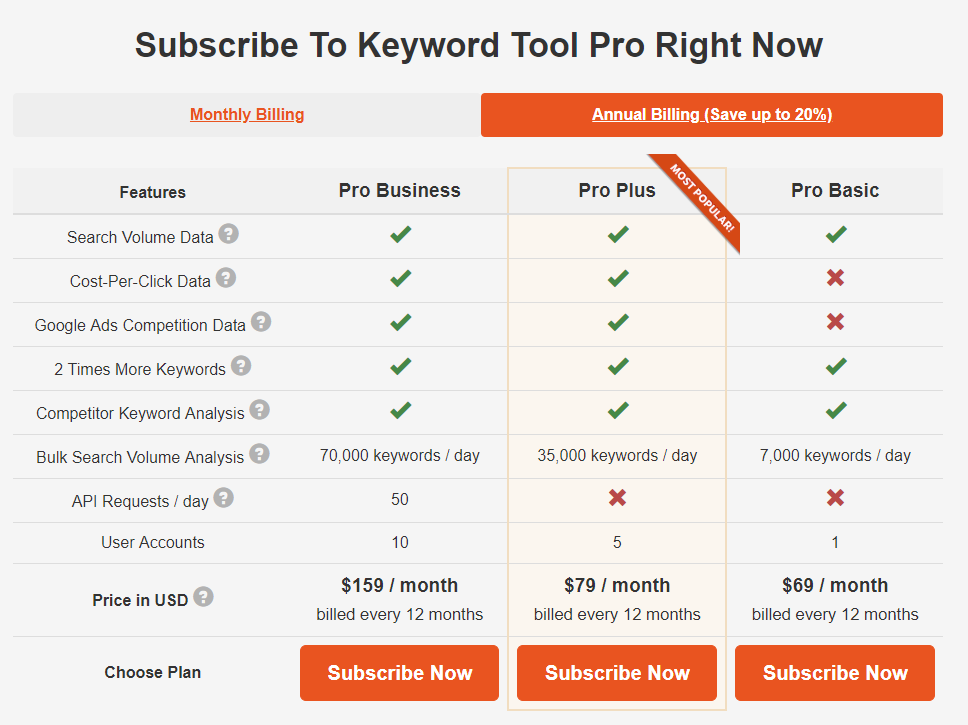 Roundup
With the right Amazon keyword research strategy using the right tool, you'll make your products visible to more relevant customers than ever before. Additionally, if you have well-optimized product titles & product details pages, you will convert that increased visibility into clicks & ultimately to conversions at an impressive rate.
Keyword research leads to higher visibility, this, in turn, gets you more clicks, which further leads to more conversions, which also improves search rankings, & it becomes a positive feedback loop. Thus choosing the Amazon keyword research tool that best suits your needs is perhaps the best way to boost your Amazon sales.
Limited Offers: On Growth Tools for Your Ecommerce Business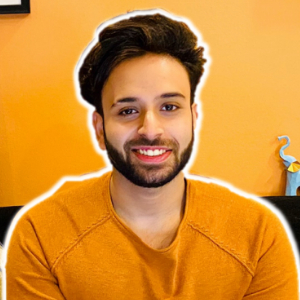 I and my team research various online verticals and can help you kickstart your Amazon business; so you could rake in more greenbacks with the best-recommended tools. Tap into the power of online retail business with me. I am just a mail away, so reach out to me if you want to scale up your niche business. mail: [email protected]