Last updated on April 28th, 2022 at 10:35 am
Sellerboard is an easy way for Amazon sellers to analyze their Amazon profits and costs. Through analysis software, you can find out how to increase your profit and save time at the same time. The good thing about sellerboard is that you have a live dashboard with all FBA ratings, PPC costs, return shipping costs, advertising costs, etc. Seller Board is also available as a mobile app.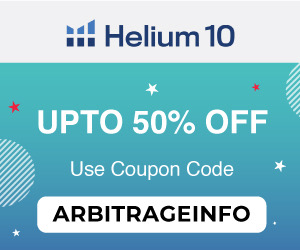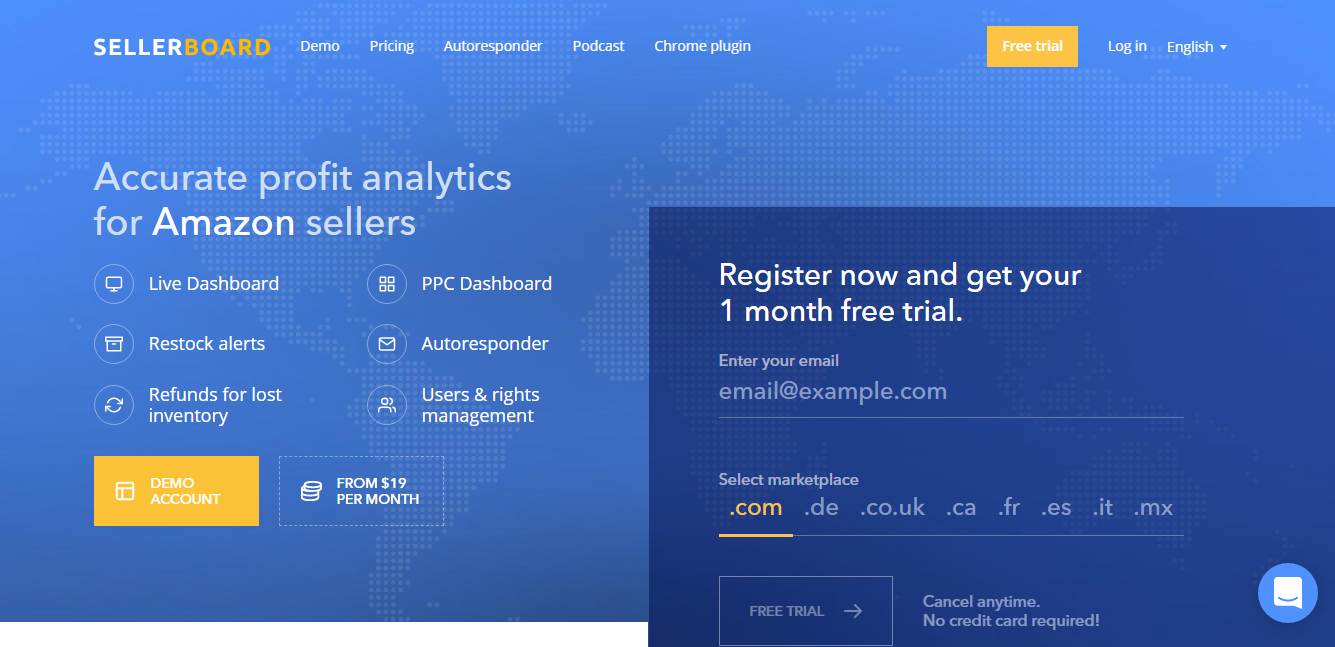 Sellerboard is implemented cleanly and. The UI is just beautiful! It breaks down all the numbers and costs associated with your Amazon FBA business. It can be used for inventory planning as well. I highly recommend using sellerboard! There is nothing to lose; you can try it for free and see how it works for yourself!
Sellerboard Review: Features
Supports 8 marketplaces: Working on Amazon USA, Germany, United Kingdom, Canada, France, Spain, Italy, and Mexico
Live Dashboard: To provide you information about sales, profits, and detailed information about Amazon rate, PPC expenses, returning costs, promotion costs, and fix costs for any period of time (today, tomorrow, this month, or any other).
Set Up Graphics: Everything is customizable: KPIs, a period of time to analyze, and the level of detail of the manufacture. See a summary or analyze in-depth the lists of products for each period of time in detail.
View of gains and loss: You can set them up with any parameter, filter for markets or products, and see the sold products for any selected period.
File of product: Exact details of any products and for any period or market. You will be able to see real sales, profits, taxes, and expenses related to each product.
Exact monitor of all Amazon Rates: Monitor all your fixed costs and other expenses (learn more about this feature here).
As a 2019 new feature, sellerboard displays also the BSR, showing 3 values:
Current BSR of the product
% of the current BSR changes compared to the average BSR of the last 7 days
% of changes of the 7-day average compared to the past 30-day average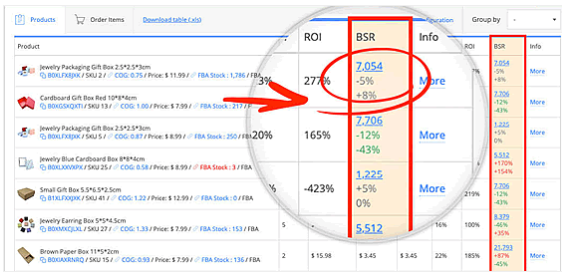 Restock alerts: Based on your 3, 7, and 30 days of sales. They will automatically notify you when there is a need for a restock from the FBA warehouse or need to make a new charge to your provider. Export or your data to a text or a spreadsheet file.
Automatic Response: Send automatic messages to your buyers, collect more feedback, product reviews and provide better customer service to your clients.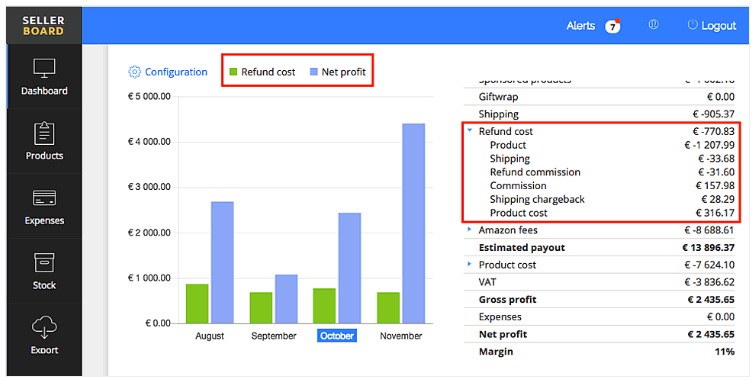 Money-back reports A brand new 2019 report. This will help you get your FBA reimbursements money back: find lost or damaged products at Amazon's warehouse that have neither been found nor reimbursed or cases in which Amazon owes you money for customers' returns.
Sellerboard Review: Benefits
1. Profitability Analytics Dashboard
Sellerboard's most robust feature is its Profitability Analytics Dashboard. Sellerboard will help you know your numbers by tracking lots of data.
PROFIT TRACKING
Most sellers could benefit from having a more accurate (and current) sense of their profitability. Because sellerboard tracks so much data, you can use this tool to get a really exact look at your numbers. You can open up sellerboard, glance at your Dashboard, and get a pretty decent picture of how your Amazon FBA business is doing. Most of sellerboard's data is pulled directly from Amazon. That means you don't have to do anything – it's synced automatically once your account is set up. This includes information like:
Number of orders (and what items were ordered)
Amazon fees (FBA fees, storage fees, FBA inbound fees, MF shipping costs, disposal/removal costs, subscription fees, etc.)
Refunds
Reimbursements
Advertising/PPC costs
But for sellerboard to provide even more valuable information about the financial health of your business, you'll need to enter some information manually:
Cost of Goods (your purchase price for each item in your inventory)
Fixed Expenses (things like accounting software, supplies, education expenses, listing software, etc.)
You can enter your Cost of Goods manually for each item, or you can download their bulk import template to import all of your costs at once. Once sellerboard can see all of Amazon's data plus your expenses, they can return information like Cost of Good Sold, Gross Profit, Net Profit, ROI, and Profit Margins. You can look at this data for the current day, current month, previous months, or almost any custom date range. You can also view this information at a per-item level so that you can see which products have the best sales and margins. As long as you enter your Cost of Goods and Expenses, sellerboard can generate an accurate Profit & Loss statement for your business. This can really come in handy at tax time!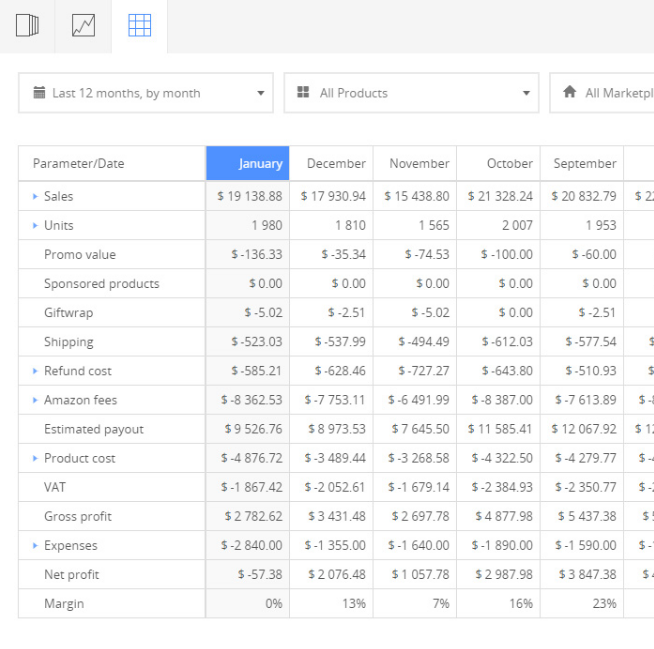 RESTOCKING RECOMMENDATIONS
You can also use sellerboard to monitor your inventory levels and get notified when you should ship more inventory to an Amazon Fulfillment Center. This would be especially helpful for Online Arbitrage, Private Label, and Wholesale sellers who have a known lead time on ordering new inventory. But even for RA sellers with replenishable items, it never hurts to get a reminder to ship in more inventory!
Sellerboard will estimate the number of days' stock remaining at Amazon warehouses. Then it alerts you with a simple Yes/No when you're running out of stock. If you've entered your costs already, then this section will also display a product's ROI.
EASY EXPENSES
You can easily add and view all of your business expenses in sellerboard's "Expenses" tab. When you add an expense, you can set it up as a Monthly expense (like a software subscription) or a One-Time expense (like buying a course or a new laser printer). If you have an expense that's specific to one item in your inventory (like maybe a small box for packing up a coffee mug), you can even assign an expense to a particular ASIN. Sellerboard will take any of your entered expenses into account when generating your Net Profit in any of their reports.
2. CONTACT YOUR CUSTOMERS
If you're trying to simplify buyer messaging, you'll want to check out sellerboard's Autoresponder. Autoresponder automatically generates messages to your customers based on certain event triggers. You can create multiple email campaigns based on different products or scenarios. Everything can be customized and automated so that the messages are sending fully behind the scenes. If you don't need product reviews, you could still send automated messages with tracking information or estimated arrival dates.
3. GET YOUR MONEY BACK
Damaged and lost goods are an inevitable part of any product-based business. And it even happens at companies as big as Amazon. Sometimes your FBA inventory will be damaged or lost while it is at an Amazon Fulfillment Center. Amazon will always make an effort to look for missing items, but sometimes they're just lost for good. Sellerboard's "Money Back" feature specifically looks for reimbursement opportunities. As Per Amazon policy, Amazon has 30 days to locate your item(s) and put it back in your sellable inventory. If the item is deemed missing for 30 consecutive days, they have to reimburse your account. In theory, this should happen automatically. But the reality is that these reimbursements don't always get generated. In other words, Amazon almost certainly owes you money for damaged or missing FBA inventory.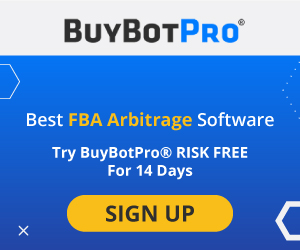 These days, more and more services exist that can do the tedious parts for you. As part of your monthly subscription, sellerboard will automatically generate reports and spreadsheet data that identify missing or damaged inventory. With the information from the spreadsheets, you can then open a case with Seller Central by copying and pasting the data.
Although sellerboard does the hard part (the spreadsheets), it is up to you to actually open a case. Now you might be thinking that that's a bad thing, but it's actually really good. It's against Amazon's TOS to use a service that automatically submits reimbursement requests without any work from the seller. Basically, sellerboard alerts you to potential reimbursement opportunities. Then you make sure that you haven't already been reimbursed by Amazon and open your own case. By using sellerboard's "Money Back" service, you get easy reimbursements while still being compliant with Amazon's terms of service.
Sellerboard Review: Trial
You can enjoy a one-month free trial (or 2 if you use the offer below) or even try out the tool with their demo to know exactly how it works.
Sellerboard Review: Pricing
There are different plans for Sellerboard that do offer: Live Dashboard, Restock alerts, Multiple selling accounts, a maximum number of products, and the service is optimized for mobile.
Standard plan: $19/month
Orders per month: 3.000
Autoresponder, emails per month: 150
Additional seller accounts: 4
Additional users: 1
Manage users access rights by account, marketplaces, and products: –
Live Dashboard: included
PPC Dashboard: included
Restock alerts: included
Refunds for lost inventory: included
superscout.io for free: included
Professional plan: $29/month
Orders per month: 6.000
Autoresponder, emails per month: 6.000
Additional seller accounts: 6
Additional users: 2
Manage users access rights by account, marketplaces, and products: –
Live Dashboard: included
PPC Dashboard: included
Restock alerts: included
Refunds for lost inventory: included
superscout.io for free: included
Business plan: $39/month
Orders per month: 15.000
Autoresponder, emails per month: 15.000
Additional seller accounts: 8
Additional users: 4
Manage users access rights by account, marketplaces, and products: –
Live Dashboard: included
PPC Dashboard: included
Restock alerts: included
Refunds for lost inventory: included
superscout.io for free: included
Business plan: $79/month
Orders per month: 50.000
Autoresponder, emails per month: 50.000
Additional seller accounts: 16
Additional users: 4
Manage users access rights by account, marketplaces, and products: included
Live Dashboard: included
PPC Dashboard: included
Restock alerts: included
Refunds for lost inventory: included
superscout.io for free: included
If you choose to pay half-a-year all at once, you will get a 10% discount; and a 20% discount for the annual bill. Sellerboard supports accounts with a maximum of 30.000 products.
Sellerboard Review: Competitors
Jungle Scout: Jungle Scout is available as a chrome extension or web app and allows users to search through thousands of products quickly and easily. As well as product searches, Jungle Scout includes a whole host of features, including niche hunters, free webinars, and case studies, and comes in three packages ranging from $29 per month to $69 per month for the Business Package.
Scope: A 100% fee to use Amazon tool for keyword research, product research, and analytics, Scope Seller Labs has everything you need to get started with your product or niche search. The scope is a great tool for beginners and includes several handy features, including reverse ASIN lookups on selected products to allow users to find out which particular keywords successful products are using.
Unicorn Smasher: This free to download product research tool is featured on the 'best available' leader board and features real-time comprehensive data and accurate sales estimates. Users can navigate product niches quickly to find insights into pricing, ranking and ratings, and product reviews.
Sellerboard Review: Customer Reviews
"Clean, clear interface. Provides all the information you may need to understand your profits. Pulls in all the expenses from Amazon, including PPCs, shipping, reimbursements, etc… You can then add your own expenses outside of Amazon, so you have a true net profit. Also, it provides reminders on when to replenish inventory, lets you keep track of costs by period, keyword tracking, etc… They also have very responsive customer support, and they are constantly innovating. And when you reach out with enhancement requests, they actually listen and try to implement."
–Teambb140 (verified users)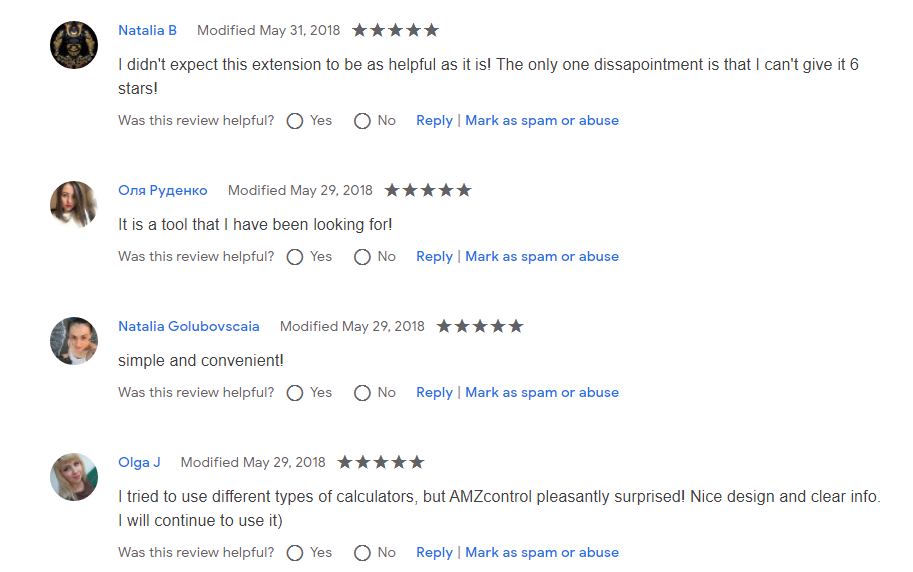 Summing Up
Sellerboard puts an awe-inspiring amount of reports and data right at your fingertips. There are even a few fun tools that I didn't describe here, like Cashflow forecasting and some unique reports. As with any feature-packed tool, the best way to explore sellerboard is to start using it with your own Amazon account. When you enter data like Cost of Goods and some monthly expenses and see how that changes the overall profitability, it might open your eyes to cut costs and grow your profits. Sellerboard offers a 30-day trial (no credit card required). But for The Selling Family community (that's you!), they've generously doubled the length of the trial.
You can give sellerboard a test drive for the full 60-days if you join it. With pricing starting at just $19/month, the cost is very competitive (and actually lower than most similar services).
Once you've created your account, setting up sellerboard is really easy. Like any third-party service, it requires a professional selling account to grant them MWS access. This is what allows sellerboard to access your sales reports and other Amazon data. There are even video tutorials inside the sellerboard if you want to learn more about a particular feature.
Give sellerboard a shot and see if it can help you run a more profitable business, and let us know your experience.
Limited Offers: On Growth Tools for Your Ecommerce Business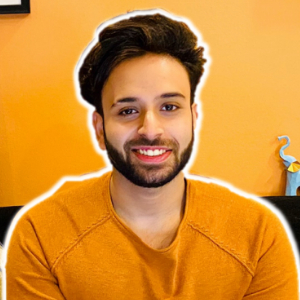 I and my team research various online verticals and can help you kickstart your Amazon business; so you could rake in more greenbacks with the best-recommended tools. Tap into the power of online retail business with me. I am just a mail away, so reach out to me if you want to scale up your niche business. mail: [email protected]