Last updated on January 18th, 2023 at 01:47 pm
Tactical Arbitrage is a technological software service designed by and operated by Visual Magic Productions Pvt. Ltd., and is a business to business analysis service, comparing a significant number of data points extracted from API's and wholesale and retail sources that assists in isolating profitable purchasing options for online Amazon sellers from a tactical scientific approach.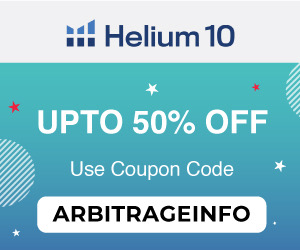 Using powerful databases, they can provide rapid cached searching solutions of 100's of sources and bulk scanning of imported spreadsheets of data that can be filtered, saved online, and/or exported for further analysis and collaboration with your buying team no matter the size.
Tactical Arbitrage is used for online and retail arbitrage, encompassing sourcing products to resell using current Return on Investment (ROI) and past statistical and analytic trends. It includes resources to help sourcebooks and the analysis of wholesale manifests.
In conjunction with the Saved Folders system that auto-updates and alerts you to the latest data, saving and tracking your purchasing of products using our online folder management system are an effective means of looking at potential repeat buys.
Tactical Arbitrage: Who is it Best Suited for?
Great for people wanting to start their first online business;
Great for Amazon FBA sellers wanting to automate their product sourcing processes;
Great for Amazon FBA sellers wanting to do Arbitrage full-time or increase their product range sourcing abilities;
Great for Amazon FBA sellers wanting to build outsourced sourcing teams.
Tactical Arbitrage Tips and Tricks
Before starting with anything, you have to get certain things clear about this arbitrage world. Firstly, as an Entrepreneur, your most precious thing is Time. Tactical Arbitrage is a game-changer and a lifesaver for you in this matter. Second, there are thousands of competitors out there who too are ready to give their all to earn profits. What will make you win are your Right Choices and Smart Decisions—these tips and tricks just a cherry on top of the cake.
Search for Retail Arbitrage opportunities- With this tip, what you have to do is, turn on the "out of stock" search at the store level and spot items out of stock online but might be available in the store. Make a list and go to the store, stock up, and sell at a good price.
Search only for products where Amazon is out of stock. Most people look for items in stock, but you can actually do the reverse and kill it when demand is greater than supply. This is not a typical way of searching, but it can provide you with some really awesome profits.
Use Google Trends to Find Hot Leads- When you want to be on the top, you must know the top game. Google Trends can help you with that. With that, you stay updated as to what's on-demand.
Run searches while you sleep- Since it does a ton of loads of your work, it literally takes ages to complete the searches. You don't want to waste that time sitting around and staring at your screen. So, I would suggest you do the searches while you are asleep.
Stack coupon codes, gift cards, and cashback sites. Now, who doesn't want to save some extra dollars? This is the perfect way to do so.
Use it to find Amazon to Amazon flips (and lots of them). If you have a thing for those Amazon to Amazon flips, your jaw will hit the floor when you see the Amazon flip feature that comes with Tactical Arbitrage. The filters you can create are perfect for those of you that flip Amazon to Amazon daily.
Run wholesale lists through the system. Don't waste time individually look through a product list from a wholesaler. Upload the UPCs to TA via their CSV function and let TA do the rest of the work.
Explore stores you have never even heard of. Yeah. It's not a hipster thing. Tactical Arbitrage has over 400+ sites, and there are more being added every week. If you can't find a new store to source, you must be an expert online arbitrager, or you aren't trying hard enough.
Dig through mismatches. If you like a challenge, you can find some great product leads commonly overlooked and save some money on your subscription by experimenting with the 'mismatches' tab.
Take an OA list and run it through 400+ sites. This is an awesome feature that can blow your mind off if done correctly. You can take the OA list that you purchase and run it through the reverse product search feature of Tactical Arbitrage. Voila!
Another important tip is that "Go explore yourself." These are tips which I could find. Don't limit yourself to these only. Go and explore the internet world. I am pretty sure other gems are waiting to be found.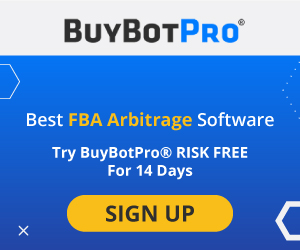 Tactical Arbitrage with Amazon FBA
Tactical Arbitrage is a total game-changer for Amazon FBA Sellers looking to-.
Find more Amazon product leads online
Find better quality leads
Find them in less time
At the end of the day, Tactical Arbitrage does one thing: it helps Amazon sellers make more money! Let me tell you why.
It searches from over 800 3rd party websites and finds products to buy low and sell high on Amazon.
It analyzes product lists from wholesale suppliers.
You can hire a programmer to

set up an ANY site you want

to function with Tactical Arbitrage. You can integrate stores that no one else has.
It filters data to find leads to meet your criteria.
It has an Advanced matching Algorithm. This feature helps ensure your products match the listings on Amazon exactly, so you don't make bad purchase decisions and waste time and money.
It supports multiple Amazon Platforms. You can run multiple "scripts" at one time. To maximize your output! Currently, you can run 3 types of scripts simultaneously (Amazon Flips, Amazon US, and Amazon UK).
It also has Reverse Search ASINs, which helps you find leads for Amazon Products.
It has the unique feature of Amazon to Amazon Flips etc.
This is a short list as to what Tactical Arbitrage can do for the benefits of Amazon FBA Sellers. It also has the facility of a 7-day trial. You can enroll yourself in this trial and see the magic for yourself.
Tactical Arbitrage: Amazon to Amazon Flips
Amazon to Amazon flips are a straightforward way to make money online.
Tactical Arbitrage added an Amazon Flips function a few months ago. It's a killer feature that will allow you to find products on Amazon that you can purchase and then resell on Amazon at a profit. This can be done for several reasons. Maybe there is a sale. There may be a pricing mistake. Amazon may be trying to clear out the product. There are so many reasons it is pointless to really think about. Rather, it is wise to act and find profitable Amazon to Amazon flips.
First, this is done by analyzing historical price data on Amazon. This can be done by category or with a bulk list of ASINs. Second, you will want to use the filters to pare down your results and make sure they are pulling items that are possible flips. Third, you will want to have a way to track these items. Keepa does a great job of this and will email you, tweet you, or send you a Facebook notification.
This is probably one of the coolest features inside of Tactical Arbitrage. In the next video, I will walk you through how to use the Amazon Flips feature. This should help you start finding flips on your own. Signup with this BuyBotPro link to avail exclusive offers (only for Arbitrageinfo readers).
Limited Offers: On Growth Tools for Your Ecommerce Business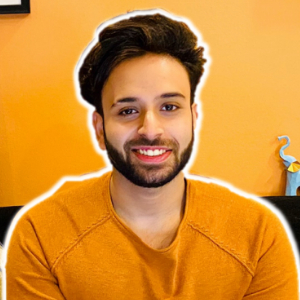 I and my team research various online verticals and can help you kickstart your Amazon business; so you could rake in more greenbacks with the best-recommended tools. Tap into the power of online retail business with me. I am just a mail away, so reach out to me if you want to scale up your niche business. mail: [email protected]