10 Free Tactical Arbitrage Alternatives of 2020
Tactical Arbitrage is a technological software service designed by and operated by Visual Magic Productions Pvt. Ltd., and is a business to business analysis service, comparing a significant number of data points extracted from API's and from wholesale and retail sources, that assists in isolating profitable purchasing options for online Amazon sellers from a tactical scientific approach.
The aim of Tactical Arbitrage is to help people escape the 9 to 5 and build an online arbitrage business from wherever they are in the world. Online arbitrage for Fulfillment By Amazon can be extremely profitable when done right and armed with the proper knowledge and tools. To be successful, many things need to be taken into account so you can make decisive, confident decisions rather than a series of 'best guess' leaps of faith. In this post, we will explore the best alternatives to Tactical Arbitrage both for free and paid versions. 
How Tactical Arbitrage Works?
Using powerful databases, the app is able to provide rapid cached searching solutions of 100's of sources, and bulk scanning of imported spreadsheets of data, that can be filtered, saved online and/or exported for further analysis and collaboration with your buying team, no matter the size.
Tactical Arbitrage is used for online and retail arbitrage, encompassing the sourcing of products to resell using current Return on Investment (ROI) and past statistical and analytic trends, and includes resources to help source books and the analysis of wholesale manifests.
In conjunction with a system of Saved Folders that auto-update and alert you to the latest data, saving and tracking your purchasing of products using our online folder management system is an effective means to look at potential repeat buys.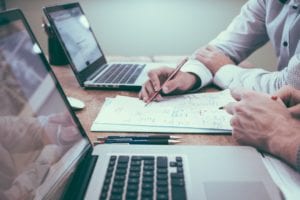 Tactical Arbitrage Alternatives List: Free and Paid
There are not a lot of free and good functioning options for online or retail arbitrage. Thus, if you're looking for a good alternative to Tactical Arbitrage and a much lesser price, do check a couple of tools listed here along with the free ones. 
1.  Jungle Scout
Jungle Scout has very quickly become the go-to product research tool for people who are new to this market as well as the power sellers, alike. With its tools, that helps find, launch and sell Amazon products, the software suite not only helps start a new business but also expand the one that you already own. Irrespective of your budget, they have something in store for the sellers and have plans that start as low as $39. It is quite safe to say that it has all that you would look for. It is one of the most affordable Tactical Arbitrage alternative and our top pick. I suggest you take the 14 days Free trial and check out the tool. Also, check out our detailed Jungle Scout review here. 
2. Buy Bot Pro
BuyBotPro is an Amazon FBA online arbitrage virtual buying assistant with a robust chrome extension. BuyBotPro analyses thousands of data points to score deals for sellers. Being an FBA calculator and a buying assistant, it checks eligibility, Hazmat, private label status, competitor stock, and estimated sales. It also calculates VAT and exports deal information to a buying list in Google Sheets. It is the World's 1st fully automated FBA calculator, online arbitrage & wholesale analysis tool. With pricing as low as $30/month, it is one of the best bargains. You can consider taking the 14 days risk-free trial to check out the product. 
3. Amazon 1Button App
Again, this app is applicable in Chrome and Firefox. Basically, what this app does is that if you are searching for a particular item online, it will find the exact item, higher or lower price. It sends you pop up messages.
4. CamelCamelCamel and The Camelizer
This is an Amazon price tracker that provides price drop alerts and price history charts for products sold by Amazon. This can be useful for a first-hand understanding of how price variations work. 
Features includes:
Price Drop & Availability Alerts
Price History Charts
Amazon Product Search
The Camelizer – Google Chrome, Firefox & Safari extensions
Amazon Locales Support
Registration Optional
Camel Price Watch Management Interface
Wish list Import
5. PriceBlink
The PriceBlink plugin pops up on your screen on product listings to show you what other price points are available and also will let you know what discounts are on those sites. It really simplifies finding the lowest price, and often, you'll find lower prices on sites you would have never thought of checking. This is just an easy way of making sure you're always getting the best deal, because the lower your buy price the more you will profit! Thus PriceBlink comes as one of the free sourcing tools for retail arbitrage.
6. Amazon Revenue Calculator
This calculator is basic but is enough to get the job done. It shows you what your payout will be once Amazon takes its fees, if you sold it for that particular price. All you have to do is go to the Amazon Revenue Calculator, search the product ASIN/UPC/EAN, enter the sales price and hit calculate. After that you have a pretty clear idea of what items will profit you the best.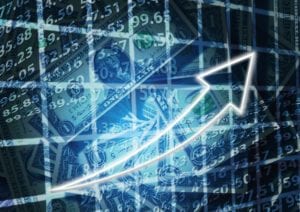 7. Calculator Widget
The Calculator Widget certainly saves you a lot of your valuable time calculating revenue, as it simplifies the process of using the Amazon Revenue Calculator. When you are on the Amazon product listing page, simply click on the Calculator Widget icon and it will automatically pull up the Amazon Revenue Calculator, find the product you're looking at and enter the Buy Box price. You just click calculate, and that's it. You get your profit.
8. AMZ Seller Browser

This tool is great because it adds the sales rank to all of the products you view on Amazon. This can be an alternative entirely to The Camelizer also as it runs Camelcamelcamel information.
9. Zen Arbitrage 
This piece of software offers a book arbitrage tool which enables users by finding cheap books on Amazon, reselling at a higher FBA price, and profiting the difference. The software also has a calculator function where you can input the cost price, selling price on FBA and it will show you your profit margin. Zen Arbitrage is one of the best Amazon FBA book arbitrage software and is recommended for those who are starting their online arbitrage business model.
These are some of the free software and plugins which you can use as an alternative to Tactical Arbitrage. These are definitely not automatic as Tactical Arbitrage but will for sure get your work done. Additionally, we have also listed the best Tactical Arbitrage alternatives which get the work done and is much cheaper in comparison. 
Conclusion
In this article, we have covered what tactical arbitrage is and what are its alternatives. Even though the alternatives are not automated ones yet they cover all the grounds that you would require to, to get your business started. You can also try out the '7 days trial' provided by tactical arbitrage and then decide for yourself which works better for you or check out the cheaper but great alternatives.
If you do decide to do a free trial of Tactical Arbitrage or similar products, I highly encourage you to make sure you are prepared to spend a significant amount of time during that trial learning the software and scanning websites. You don't want to sign up right when you are going out of town on vacation or right when you have a busy week of doing some other task. Make sure you can spend several hours going through tutorial videos and practising what you are learning. If you dedicate the time to learning the software during the trial, you should be able to find enough items to resell that you can pay for at least a month of subscription for the service.
Arbitrageinfo's Recommended Amazon Seller Tools: