Last updated on January 18th, 2023 at 01:39 pm
Time is of the essence, especially when it comes to e-commerce businesses. The industry has become more competitive, and one needs to make smart decisions to ensure profits. Arbitrage tools or Arbitrage Software helps sellers increase their profits by helping them choose the best and profitable products in the market. Additionally, these tools also help sellers compare thousands of products even while they are sitting home. Basically, it goes to a store instead of going manually and looking for every product on that website and comparing it with Amazon. This saves your time and effort because It does all this automatically with thousands of products, which enables you to concentrate more on other aspects of your business. Not only will this tool help to compare products, but it also will help you keep your ROIs in check. This way, you will instantly know your returns on a particular product and will be able to decide better whether to buy it or not.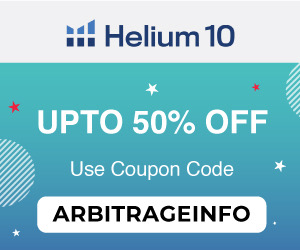 How to Choose a Tool for Your Retail Arbitrage Business Model
Choosing the right tool for Arbitraging is essential for your business because your profits and business scalability depend greatly on the tool's capabilities and how you manage to use it. The following points need to be kept in mind while choosing an arbitrage tool.
Number of stores in the tool's database and how often are new stores added and the data is refreshed.
How strong is the algorithm being used by the tool
How detailed is the analytics and reporting of the tool
The amount of automation features present.
The kind of customer support is available, this is very important if you get stuck somewhere or are encountering any problem.
The number of relevant & essential features provided
How user-friendly is the overall interface to use on a regular basis
6 Best Retail Arbitrage Software and Tools of 2023
Take a look at the best tools that are necessary for any retail arbitrage business to flourish and make good revenue every month.
#1 Helium 10: Best Online Retail Arbitrage Software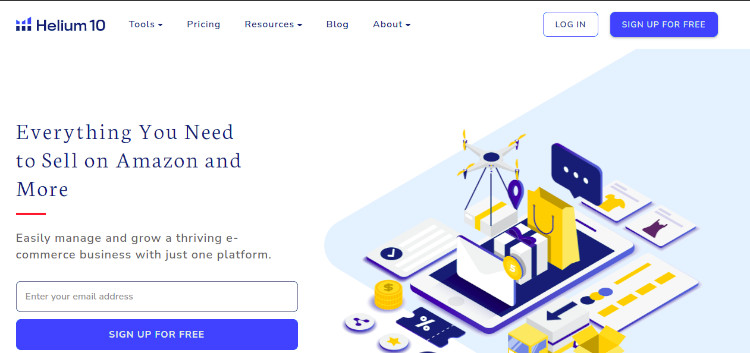 It is a comprehensive suite of powerful tools which help Amazon sellers in running a smooth business by saving time and effort. The software also offers a chrome extension with robust tools and features. Helium 10 is one of the most popular and comprehensive must have tool if you're planning to sell on Amazon.
Features:
Black Box (Product Research)
Magnet (Keyword Aggregation)
Cerebro (Competitor Keyword Strategy)
Frankenstein (Amazon Keyword Processor)
Xray (Product Research Chrome Extension)
Keyword Tracker
Index Checker
Misspellinator
Hijacker Alert
Refund Genie
Inventory Tracker
Price: Helium 10 trial is free. You can use this for experimenting with the product. With further expansion of your business, try out their varied range of plans.
"ARBITRAGEINFO50"
50% off your first month of Helium 10
"ARBITRAGEINFO10"
10% off every month of Helium 10
#2 Zen Arbitrage: Retail Arbitrage Software for Book Flipping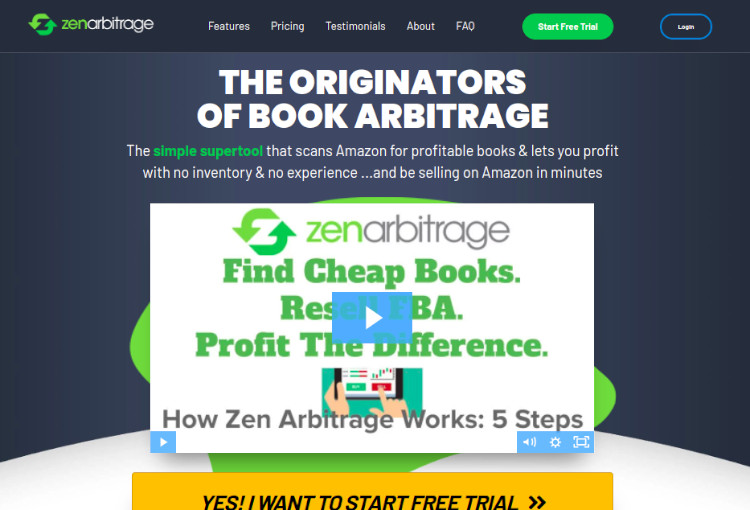 It is an online book arbitrage tool that is designed to profit the end-user by exchanging books bought via lower priced merchant sellers to sell via Fulfillment By Amazon for a higher price.
Features:
Biggest database
Live FBA offers for 20+ million books
Historical sales and price history graphs
Prep service set up
Automated scan of 40+ sites
Largest textbook-only database
Pre-sorted lists of profitable books
Price-drop monitoring tool
Live pricing data
360-degree support & training
Export searches to a spreadsheet
Quickstart webclass
My cell number
ISBN analysis service
Multiple ways to profit (not just one)
"Save Search" feature
Only tool run by real Amazon sellers
Trade-in email alerts
No-click X-Ray pricing
Built-In profit tracking
Price: There is a free trial period. After that their plan starts at $79 per month.
Signup with this Zen Arbitrage link to avail exclusive offers (only for Arbitrageinfo readers).
#3 Profit Scraper: Best Retail Arbitrage Software for Pricing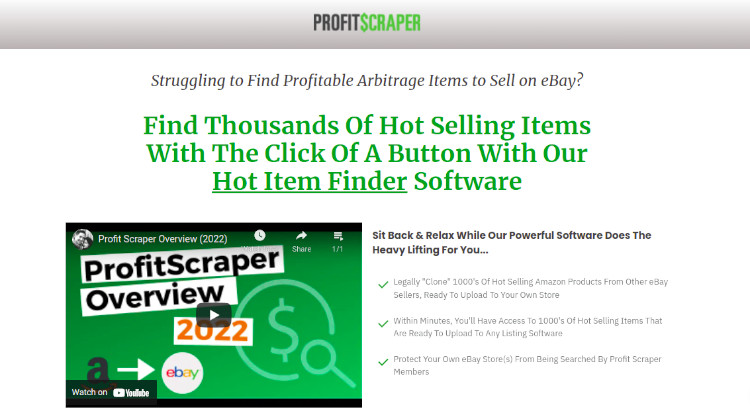 Profit Scraper is a cloud-based software that helps retailers to search for items that are sold for a lower price on Amazon.
Features:
Allows you to source various items where other companies on eBay have identified a retail arbitrage
Automatically loads the items into Profit Scraper and your eBay Account
Constant price monitoring to ensure that if the product goes out of stock it is removed from your listing or similarly if the price increases on Amazon it is automatically increased on eBay
Automatic Ordering with Profit Scraper.
It is a specialist Amazon to eBay arbitrage program provider with a fully dedicated support team.
Price: The lowest plan is $67/month where you get 500 active eBay listings.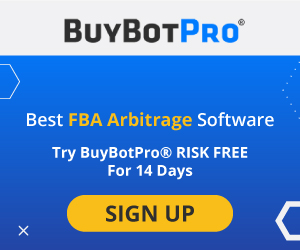 #4 OAgenius: Best Retail Arbitrage Software for Stock Monitoring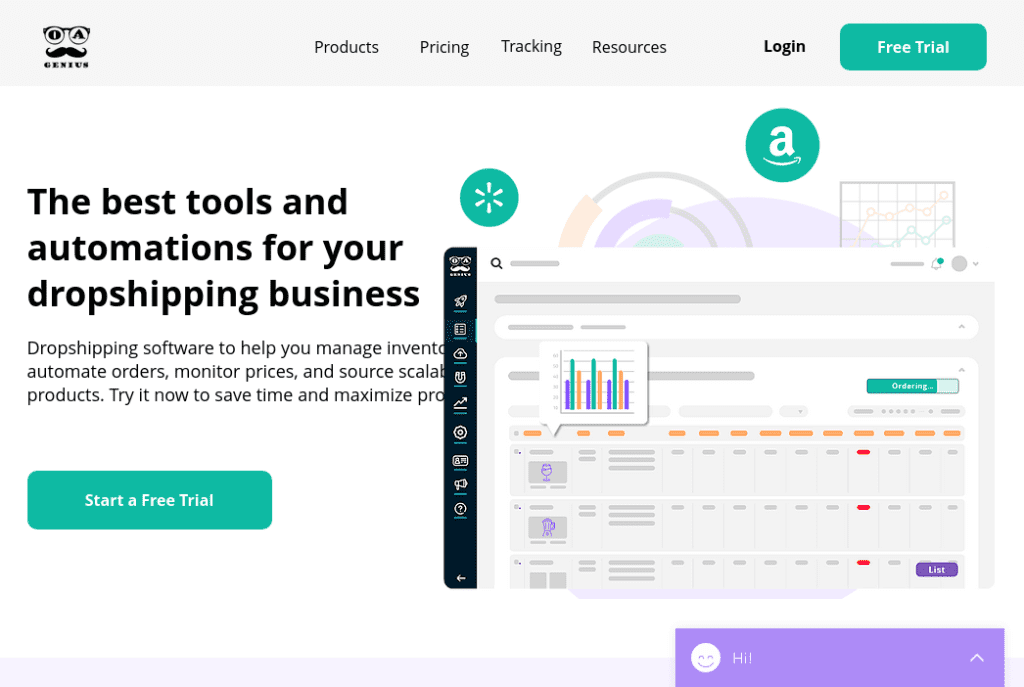 It is one of the most used Inventory management software specially designed to monitor stocks across supported retail sites and adjusts listings accordingly. OAGenius has a price-monitoring feature that integrates with a repricer called informed.co (Appeagle) through APIs. The price-monitor from OAGenius searches for the latest pricing on source site then pushes the updated total cost to the repricer.
Features:
List product inventories including synchronization and bulk management.
Active price monitoring in the marketplace and syncing of data to repricing tools.
Inventory management to integrate dropshipping supplier inventories with your product listing availability.
Take advantage of dropship arbitrage opportunities in real-time.
Automated order sourcing, fulfillment, shipping, tracking, and delivery.
Price: OAGenius pricing ranges from $175 to $975 a month, depending on the number of product listings you're managing.
Signup with this OAGenius link to avail exclusive offers (only for Arbitrageinfo readers).
#5 BuyBotPro: Sourcing Software for Retail Arbitrage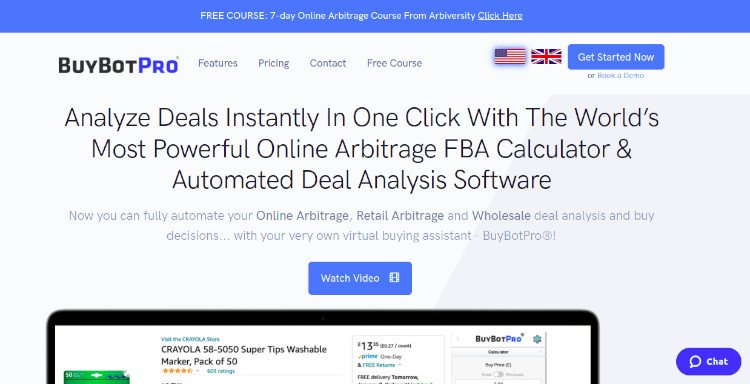 BuyBotPro is an Amazon FBA online arbitrage virtual buying assistant with a robust chrome extension. BuyBotPro analyses thousands of data points to score deals for sellers. Being an FBA calculator and a buying assistant, it checks eligibility, Hazmat, private label status, competitor stock, and estimated sales. It also calculates VAT and exports deal information to a buying list in Google Sheets.
Features:
Automatically analyzes multiple deals and provides recommendations on the best opportunities.
ROI and profit margin analysis that shows how much you will make after all fees, expenses, and other costs are deducted.
Demand analysis based on selling rank so you can focus on items that will sell quickly.
Competition analysis to tell you how other marketplace vendors are listing and selling your products.
Inventory recommendations so you can purchase and sell the right number of items.
Custom filter and search criteria, Hazmat and eligibility checking, sales estimator, and more.
Price: The price for BuyBotPro varies between $35 and $45 a month, depending on the features you need. You can get a discount by paying for a year in advance. Signup with this BuyBotPro link to avail exclusive offers (only for Arbitrageinfo readers).
#6 Jungle Scout: A-in-One Retail Arbitrage Software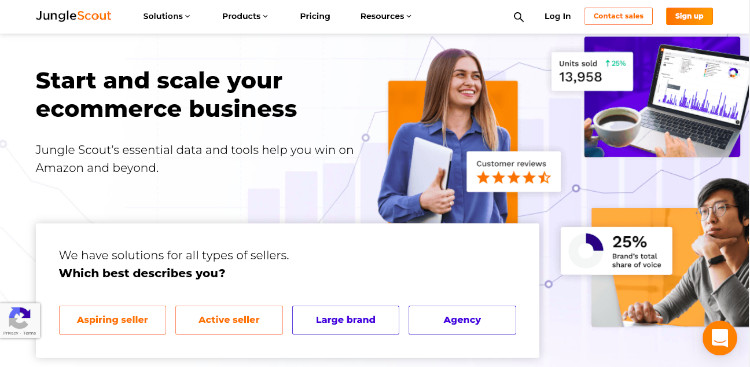 Jungle Scout is a tool that enables you to analyze various profitable Amazon products and help you achieve a steady flow of income from your business. The Chrome Extension benefits an Amazon seller to have a comprehensive view of critical product details for a product niche at a glance.
Features:
Single User Account
Daily & Monthly Sales
Monthly Revenue
Rating & Review Tracking
Category & Seller Ranking
Historical Sales & Pricing
Estimated FBA Fees
Product Opportunity Score
Listing Quality Score
Price: The extension is a one-time fee of $97 for Lite or $197 for Pro. The web app is a subscription-based service billed annually and offers three tiers that allow you to track different amounts of products.
Signup with this Jungle Scout link to avail exclusive offers (only for Arbitrageinfo readers).
It's not like if you are an Amazon seller you have to use arbitrage tools, but using these arbitrage software is a good practice as it significantly reduces the time and manual effort it takes to find and sell a plethora of products. Most sellers will use a combination of these tools depending on the products they are selling, the product source, their business strategies, and their target market. Most of these tools come with a free trial period, so shortlisting some of them, trying them out, and just understanding which tools best suits your needs is the logical way to proceed.
Keywords: retail arbitrage tools, retail arbitrage tips, best retail arbitrage items, retail arbitrage flipping
Limited Offers: On Growth Tools for Your Ecommerce Business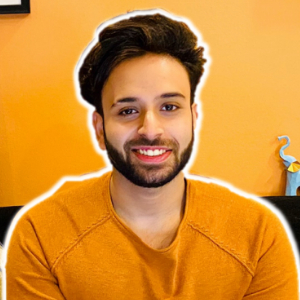 I and my team research various online verticals and can help you kickstart your Amazon business; so you could rake in more greenbacks with the best-recommended tools. Tap into the power of online retail business with me. I am just a mail away, so reach out to me if you want to scale up your niche business. mail: [email protected]