Last updated on January 17th, 2023 at 04:31 pm
Dropshipping software can help you avoid handling inventory if you're an online merchant selling your products on eBay or Aliexpress. Instead, this will allow you to focus your efforts on increasing the number of orders you receive.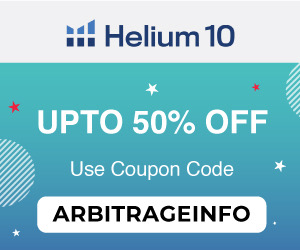 Dropshipping software allows online retailers to advertise things for sale without acquiring inventory in advance; instead, once a buyer has made and paid for an order, the items are purchased and shipped directly from the wholesaler's warehouse to the client.
Dropshipping software allows e-commerce enterprises that do not want to invest in vast amounts of inventory or a warehouse to keep that inventory to start or expand their business quickly.
Benefits of Aliexpress eBay Dropshipping Software
You may be wondering why you should bother with online dropshipping software and solutions in the first place. While you may run a semi-successful dropshipping business without them, the correct online retail dropshipping software has several advantages, which are as follows:
Automate your processes
Find profitable niches and deals
List and sell products before the competition
Establish demand and Best Seller Rank for products
Understand expenses to sell at a profit
Find correct keywords for products
How to Choose Aliexpress eBay Dropshipping Software Tools?
If you want to choose the best Aliexpress eBay dropshipping tool, here are some things you must keep in mind:
Make sure the software offers a comprehensive product research
It must cater to your needs and demands
If the software is free, you should make the most use of it
It must also provide a sound repricing system
Should give the seller a clear picture of the profit margin impacts
10 Best Aliexpress eBay Dropshipping Software Tools: 2023
Here we have a list of the best Aliexpress eBay dropshipping software tools which will help you make profits for your full-time or part-time business.
1. Price Yak: Aliexpress to eBay Dropshipping Tool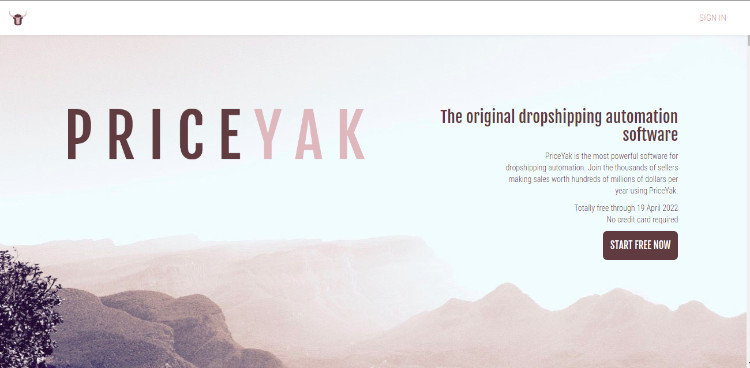 PriceYak, which has been active for roughly 11 years, was the first dropship automation programme.
It aids in the management of an eBay-to-supplier arbitrage system, including Amazon, Walmart, Costco, and Aliexpress.
It is one of the best Aliexpress ebay dropshipping tools available online, and some of its features are:
With PriceYak's business policy profiles, you may change your template and other options.
You can preview and amend your listings before they go live.
An ID grabber is included in the solution, which swiftly collects particular product IDs from shops.
This tool's smart filtering automatically detects high-quality accounts while avoiding duplicates.
List your business for free.
2. Zik Analytics: Best Aliexpress eBay Dropshipping Software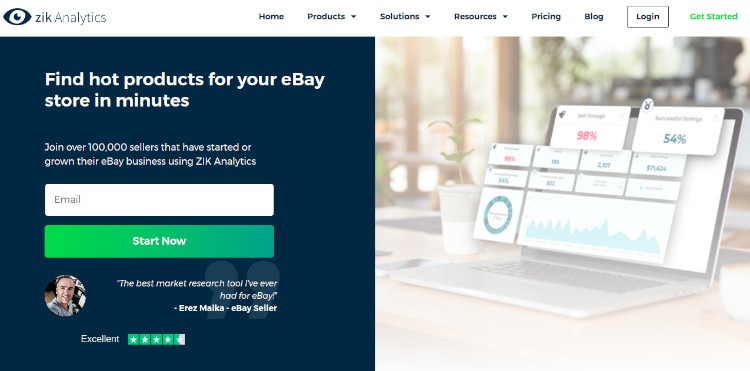 Zik Analytics helps you get the sales data you need to succeed on eBay. They help you fill your eBay store with profitable items and get eBay sales data for any item and see which products have a huge potential to sell. You can filter by sales, feedback and price to find exciting opportunities to make money and save the products you find and export them to your listing software. They help you stay ahead of your competition and allows you to scan any eBay seller using the Competitor Research Tool to get inspiration for new product ideas and quickly see what's selling well and learn the strategies that successful sellers use to dominate on eBay.
They help access the selling potential of any category with data like the total sales on eBay, average product price, sell-through rate or selling trends from Google, and you can then dive deep into the niche to discover the top-selling items and highest-ranked listings. They show the best keywords for any eBay product, sorted by the number of competitors and sales, then use data to build titles that rank your products high and drive sales to your listings.
Some of its features are:
Complete product research through one-click outsourcing data from eBay, Amazon, Walmart, and AliExpress.
Know the best keywords and categories to rank your products higher.
Quick data analysis of marketplace – know top-demanding countries for any product to increase business footprint.
Accurate seller metrics – scans eBay suppliers' data.
Transfer the final item list to other eBay arbitrage software/tools.
3. Woodropship: Aliexpress to eBay Dropshipping Tool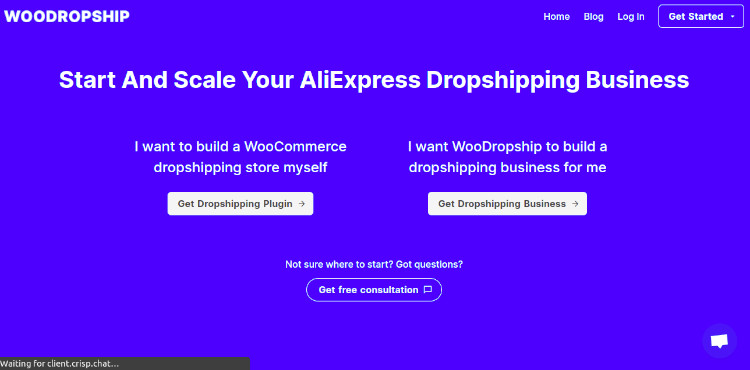 If Aliexpress is your preferred marketplace, eCommerce experts who favor the WordPress platform will recommend Woodropship as the best aliexpress ebay dropshipping software for you.
Woodropship is only available to WooCommerce businesses and works similarly to Alidropship. Woodropship essentially turns your store into a fully functional internet store.
It streamlines the shipping procedure and simplifies the process of adding items to your store. There's no need to add products one by one anymore manually. You may also add product descriptions, price, and markups to your online store, as well as pick or change product photos.
Some of its features are:
Google Chrome extension
One-click AliExpress product import
Automated order fulfillment
Bulk price updates
Automatic price updates
Automated inventory updates
Automated order tracking
Customized checkout form auto-fill
Image editor
Product customization
Sales reporting
Simple inventory management
4. AliInspector: Best Aliexpress eBay Dropshipping Software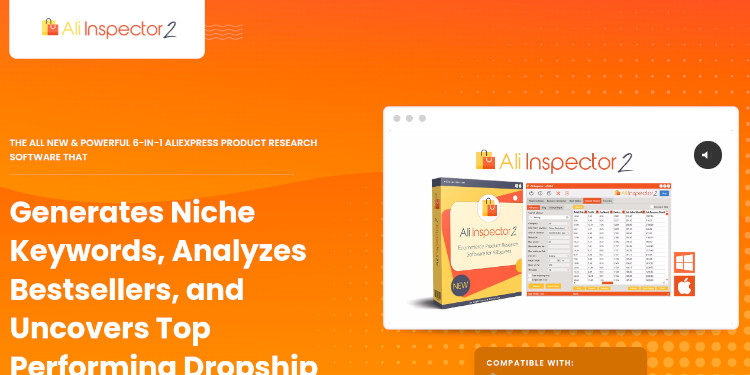 Ali Inspector is an aliexpress to ebay dropshipping tool for conducting product research. Unlike other ecommerce business owners, this tool can easily generate niche keywords and products that work well in the dropshipping industry.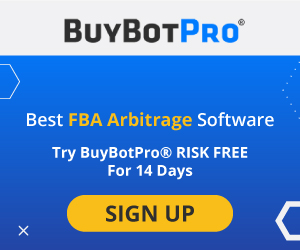 This aids in locating the most popular products on your e-commerce website and dramatically increasing sales. All of the items discovered as a result of this research have greater conversion rates. The programme includes three software packages that aid in the discovery of niche keywords, the identification of market bestsellers, and the identification of the platform's best-performing products. The programme costs roughly $147 for a one-time fee, although there are discounts available throughout the year.
Some of its features are:
Customer support
Keyword generator tool
Best Seller Tool
Keyword Search Tool
5. Inventory Source: Aliexpress to eBay Dropshipping Tool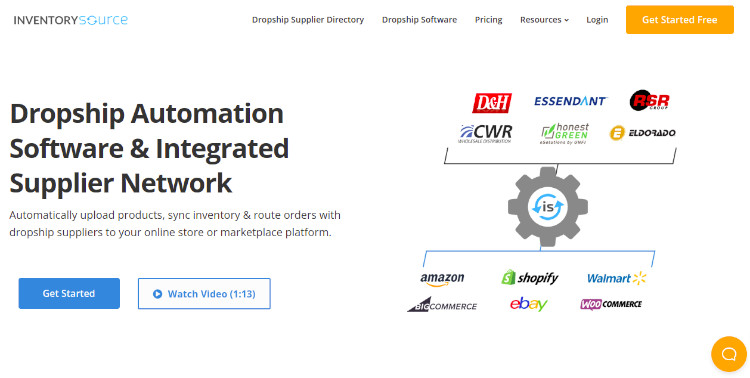 Inventory Source is one of the best Aliexpress ebay dropshipping tool and supplier networks with over 230+ prominent dropship companies and over 25 compatible selling channels. In addition, inventory Source is jam-packed with sophisticated capabilities for developing a totally automated dropship business, from one-click product listing to real-time inventory syncing and automated purchasing.
Some of its features are:
Inventory Automation
Order Automation
Custom Import File
Push to eBay tool
Website compatibility
Customer support
6. SkuGrid: Aliexpress eBay Dropshipping Software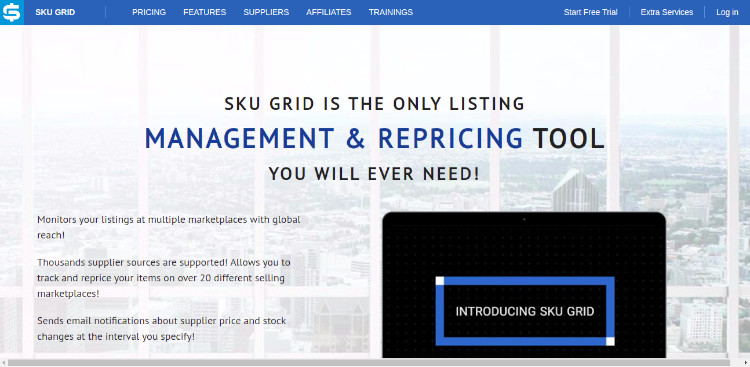 SkuGrid is one of the first and best aliexpress ebay dropshipping software, with over 800 reputable suppliers and over 10 connected selling channels like eBay, Amazon, Shopify, and WooCommerce.
SkuGrid has everything you need to develop a completely automated and scalable dropship business, from automated repricing to bulk listing, smooth importing, and real-time stock updates.
Some of its features are:
Catalog Management
Inventory control
Channel Management
Inventory Optimization
Supplier Management
Order Management
Item Management
Pricing Management
Multi-Store Management
Wholesaler Management
Marketplace Integration
7. Spocket: Best Aliexpress eBay Dropshipping Software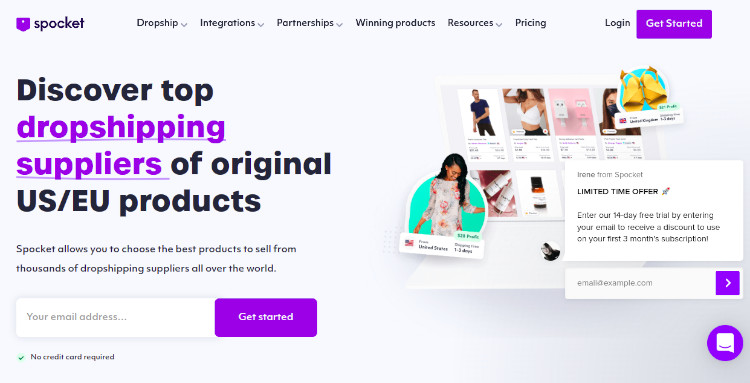 Spocket is an all-in-one aliexpress ebay dropshipping extension, and automation platform with thousands of best-selling US/EU delivered products and direct integration with the most major ecommerce shop builders like Shopify, WooCommerce, Wix, BigCommerce, and more. Simply search the vast database of successful dropship products and add them to your online store with a few clicks.
Let us take a look at its features:
Ease of use
Product catalog
Product suppliers
Importing products
Order fulfillment
8. Alidropship Plugin: Aliexpress to eBay Dropshipping Tool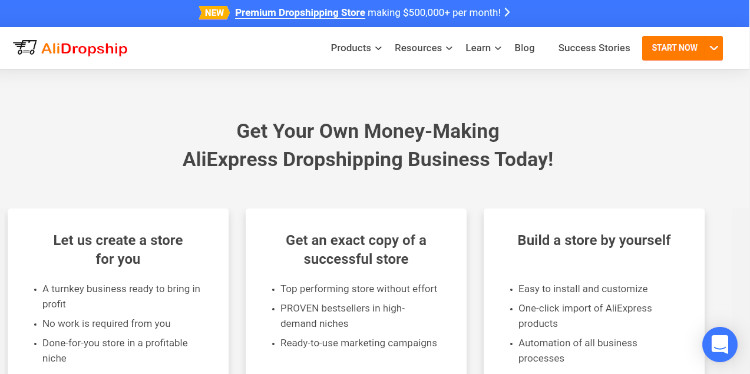 The AliDropship plugin is a powerful and low-cost aliexpress ebay dropshipping extension for dropshipping AliExpress products through a WooCommerce or WordPress-powered store. It includes everything from pricing automation to one-click importing and auto ordering, as well as an exclusive database of more than 50,000 handpicked, best-selling AliExpress dropship products.
Some of its features are:
Directly import the products automatically from the AliExpress, including the images, prices, descriptions, variations, customer reviews, etc.
You can edit the product descriptions and also add new pictures, texts, and videos.
Plugin synchronizes with AliExpress to get fresh data from the sellers and also updates all the information automatically.
It allows the drop shippers to order the sellers directly and automatically, eliminating the need to manually enter all the data.
It has a custom dropshipping store development feature
It comes along with personal support, which is lifelong, as well as accessible updates
It comes with over 100 million products to choose from. It does not limit the choice of products.
Roundup
Dropshipping software is regarded as necessary, especially if you want to grow your business and increase sales. Using tools to monitor and alter marketplace listings directly, on the other hand, isn't always the most fantastic solution. Building your website and using a single piece of software to make updates to your website listings that are then synced with your eBay or Aliexpress listings is by far the most efficient method.
We hope you liked our aliexpress ebay dropshipping guide and have a clear understanding of the software/tools you need for great success in your business, whether full-time or part-time.
Do let us know down in the comments your thoughts and feedback!
Limited Offers: On Growth Tools for Your Ecommerce Business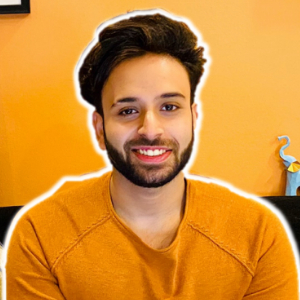 I and my team research various online verticals and can help you kickstart your Amazon business; so you could rake in more greenbacks with the best-recommended tools. Tap into the power of online retail business with me. I am just a mail away, so reach out to me if you want to scale up your niche business. mail: [email protected]