Last updated on January 18th, 2023 at 01:36 pm
Product returns are unavoidable when it comes to selling on platforms like Amazon. Recent data shows that about 12% of the products sold are returned. This rate varies according to the product categories, for example, 12-18% in casual apparel, 15-20% in electronic goods, and around 35% in high fashion apparel. This clearly shows that the economy of product returns on amazon is not a small thing. In fact, a major chunk of your capital gets occupied in this process. Not only are you losing profits because you could have sold those products to customers, but the returned products continue to pile in your warehouse, and you start running out of space to store new products, and you realize that you are losing money on storage. On top of this, there are product return frauds and the additional cost of managing the return. And when you have a lot of volume and considering a 12% return rate, many returned products to keep track of. It becomes so unmanageable that you tend to claim a refund of certain products from Amazon as it becomes to keep track of these instances manually.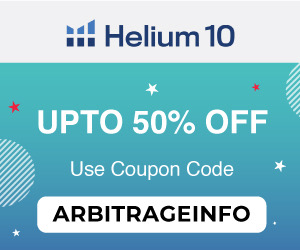 Let us take a look at Amazon Seller Return Policy
| | |
| --- | --- |
| If a customer returns | He/she receives |
| The item in its original condition but goes beyond the return window* | 80% of the item price |
| DVDs, CDs, cassette tapes, vinyl records, or VHS tapes, which were opened (from its original plastic wrap) | 50% of the item price |
| The item, which have missing parts, are damaged, not in proper condition, or have signs of use | Maximum 50% of the item price |
| Video games or open software | 0% of the item price |
The following table explains how buyers receive the refund from amazon in the first place
| | | |
| --- | --- | --- |
| Payment Method | Refund Time (as soon as the refund has been processed) | Refund Method |
| Credit card | 3 to 5 business days | Credit card |
| Credit card | Immediate | Gift card |
| Debit card | Max. 10 business days | Debit card |
| Checking account | Max. 10 business days | Checking account |
| Amazon gift card | Immediate | Gift card balance |
| Promotional certificate | Not applicable | No issue of refund |
| Amazon gift card & credit card | Reference the above fields for time details | Gift Card Balance or perhaps, both |
| Prepaid credit card | Duration depends on the issuer, which could take a maximum of 30 days | Prepaid credit card |
| Reward points | Max. 5 business days | Reward point balance |
While managing refunds you should look closely at the following aspects:
Reconcile every transaction on a per-item basis. Make sure that the number of received orders and return reimbursements matches up.
Make sure that the customer is refunded exactly what they were initially charged.
Look for items that the inbound shipper damaged.
Keep track of which item is replaced, ensuring that the original is returned.
Please keep track of all orders to ensure they are returned only before the 30 days deadline.
Ensure that Amazon has refunded your 20% restocking fee (per policy) or the full amount.
Track inventory that is debited but never returned after 45 days.
If you find that an item was not returned within the 45-day limit, request reimbursement from Amazon.
Ensure that you are not overcharged for weight or dimensional or Amazon commission fees.
Keep track of items lost or damaged by the Amazon warehouse to ensure you are properly compensated for lost stock.
For all items returned to the FBA warehouse, find out the reason for the return.
Have the returned items sent back to you for inspection.
Protect your seller feedback score by contacting the buyer.
Thankfully there are efficient tools out there that can automatically do this for you and more.
Best Seller Refund Tools for Amazon Sellers in 2023
Here is a list of the best seller refund tools for Amazon sellers that can guarantee a positive user experience.
1. Helium 10: Best Seller Refund Tools for Amazon Sellers
The Amazon seller refund process can be really confusing and time-consuming, but Refund Genie from Helium 10 makes this process simple and straightforward.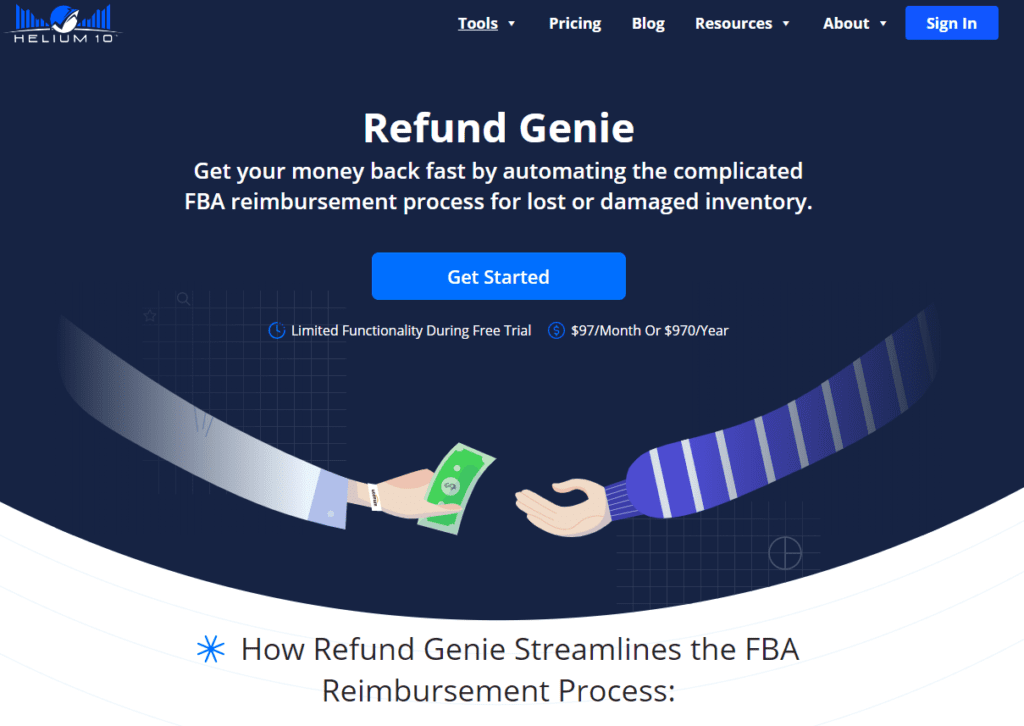 Features
It enables you to receive Fulfillment by Amazon refund estimate totals in mere seconds that would generally take you hours to pull manually.
The software auto-checks all five different reasons for FBA inventory reimbursements.
View all your previous reimbursements, plus what current Amazon seller refunds are currently owed to you.
Simply just copy and paste pre-written messages and attach them along with your Amazon seller reimbursement requests.
It creates reports for different stores in different timezones, all at the same time, so that there is less confusion and you always get a clear picture.
Pricing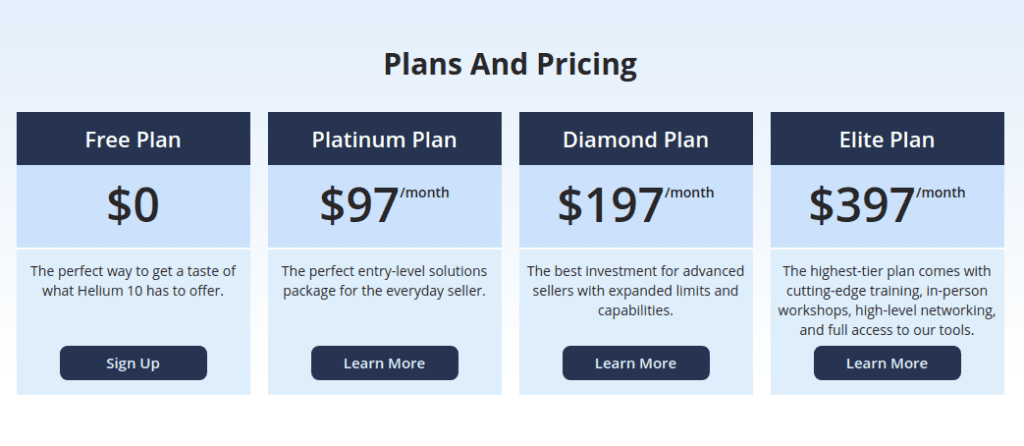 Discount Codes (If Any)
Here are the various Helium 10 discounts and coupons offered to benefit sellers like you.
"ARBITRAGEINFO50"
50% off your first month of Helium 10
"ARBITRAGEINFO10"
10% off every month of Helium 10
ARBITRAGEINFO50 / get 50% off your first month of Helium 10.
ARBITRAGEINFO10 / get 10% off every month.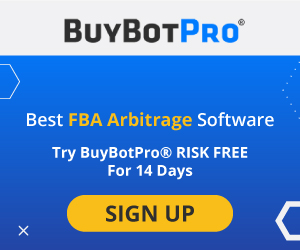 2. Sellerboard: Best Amazon Seller Refund Tools for FBA
It helps you find FBA errors and request money back through the seller support. Sometimes your products are lost or damaged by Amazon employees in the FBA warehouse which is not reimbursed by Amazon. There are more issues which Sellerboard solves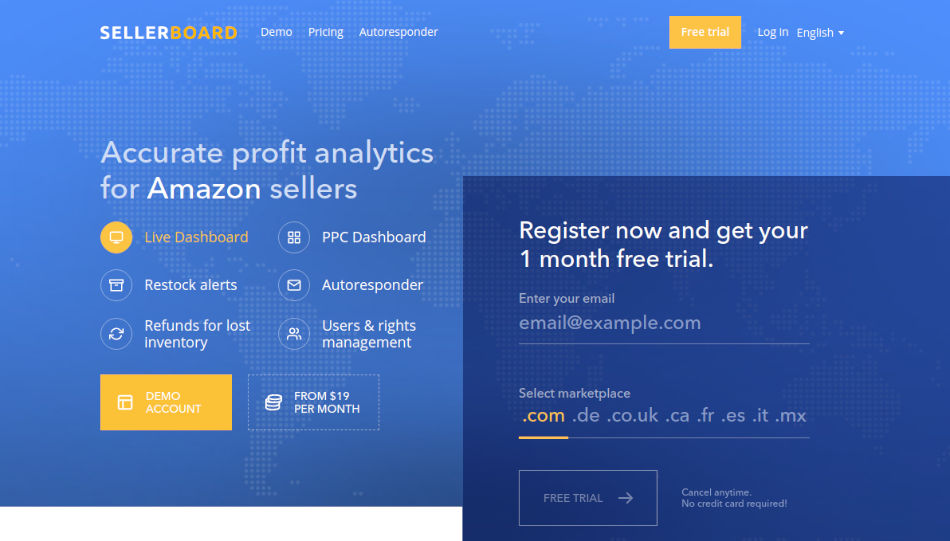 Features
Live Dashboard
Configurable Charts
Profit and Loss View
Cashflow Analysis Tool
PPC Dashboard
Product Breakdown
Exact display of all Amazon fees
Monitoring of your fixed costs and other expenses
Restock alerts
Export
Autoresponder
Refunds for lost inventory
Users & rights management
Mobile optimized system
Pricing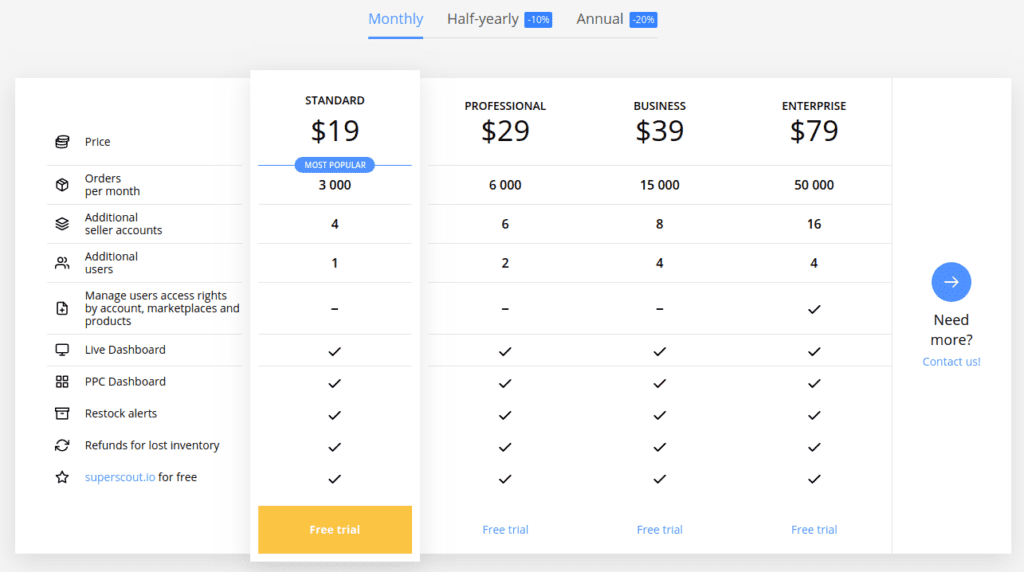 Discount Codes (If Any)
3. Refundly: Best Amazon FBA Reimbursements Tool
Keeping a track of Amazon FBA eligible reimbursements can be a very difficult and time-consuming process. To make matters worse, they come with an 18 month expiration date. This software automatically reconciles your reports to identify Amazon's inventory mistakes. After the software does its magic, you can then set your focus on getting your money back and easily keep a track of your claims on the dashboard.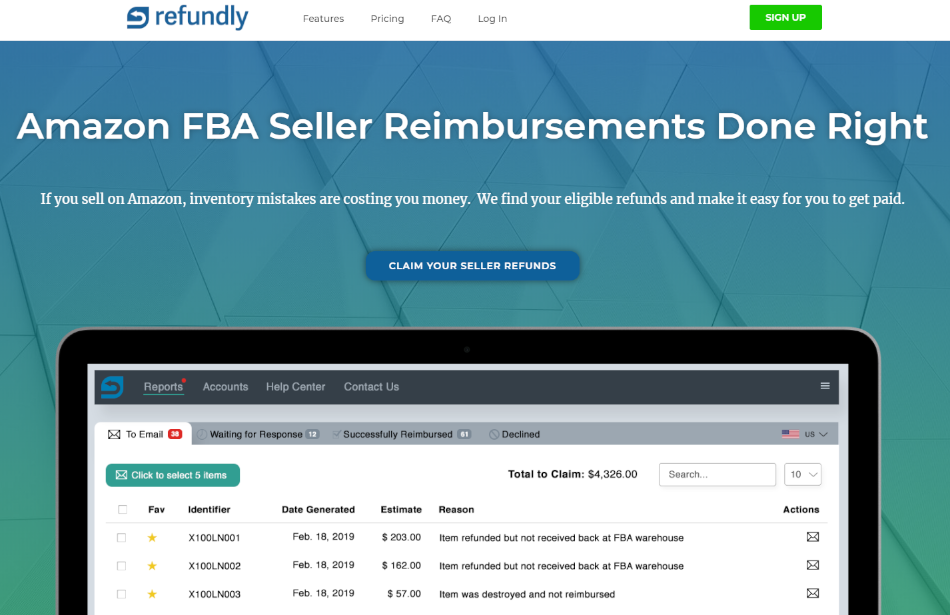 Features
An Interactive Dashboard allows you to easily view, track, sort, and manage your refund claims.
It is Safe & Reliable, the software gives accurate results and is absolutely compliant with Amazon's Terms of Service. It's an Amazon TOS compliant service you can trust
There are no Up-Front costs, making it affordable and comes with a no-risk pricing plan that ensures a win-win situation: you only pay when you get paid. They charge a low fee of 12% of the money you get back from Amazon.
Personalized customer service
High Degree of automation ensures that you save time and effort and can focus on growing your business
Pricing
There are no fancy pricing plans designed to pull every last buck out of your pocket. The pricing is straight-forward. You don't pay anything until you get paid by Amazon. After Amazon credits your FBA seller account, you get charged a low 12% commission on the refunded amount.
4. AMZrefund: Best Amazon Reimbursement Service For FBA Sellers
AMZ Refund is one of the best Amazon seller tools that help you find eligible reimbursements. FBA Inventory Reimbursements can be difficult to find. If you sell on Amazon with FBA, it is more than likely that you are owed money for destroyed, lost, items and other reasons due to Amazon errors. AMZRefund is an Amazon seller tool designed specifically for this problem.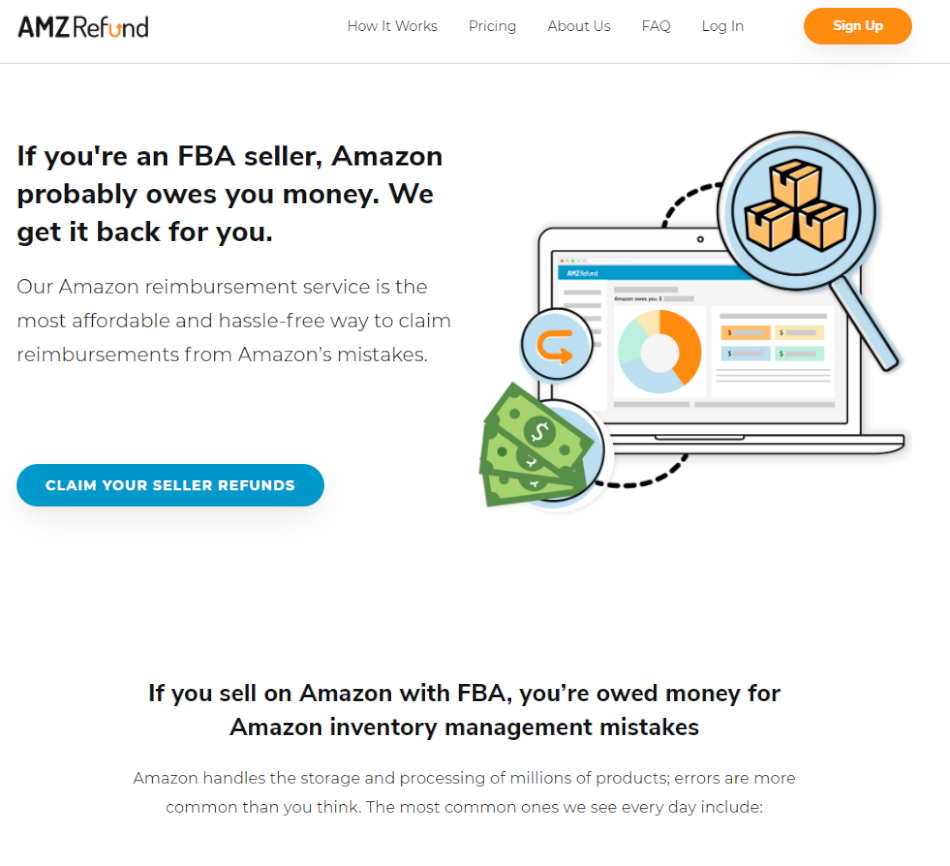 Features
Unlike most of the other tools out there, AMZRefund is non-automated software and 100% TOS compliant. Thus ensuring the safety of your account.
It is one of the most affordable tools as others typically charge up to 25%. Here you pay only 12% of your expected reimbursements.
There is no upfront payment ensuring that you don't have to pay anything until they make sure that you are eligible for reimbursements. If you aren't reimbursed by Amazon as much as the tool estimates, there is a very transparent process that issues you the corresponding refund.
Accurate, detailed reports of all your eligible refunds
Step-by-step instructions on how to properly submit your refund claims
View your Amazon reimbursement report on the AMZRefund Dashboard or download it in CSV format
It is totally a cloud based software so you don't need to download or install anything, just simple instructions to follow. Once your account has been set up, you can log into your refunds manager dashboard and generate reports whenever you feel like.
Pricing
You pay only a 12% commission on the money you get back from Amazon
If you are a seller on Amazon, then the return policies should pay attention. Amazon keeps on updating its guidelines. Hence, it becomes important for you to be aware of what's happening around the Amazon Marketplace to provide a good experience to your buyers. Returns are a part of the selling process and even for the world's most lucrative and biggest marketplaces like Amazon. In the case of returns, the blame happens to fall on the sellers, probably because you might have shipped the wrong product, color, size, or SKU. Also, issues like Stock unavailability, shipping issues, etc.
However, in most cases, they aren't the seller's fault. But Amazon still requires sellers to accept the returns – even if it's the buyer's fault. So Choosing the right tool for managing refunds has become the need of the hour for all amazon sellers.
Limited Offers: On Growth Tools for Your Ecommerce Business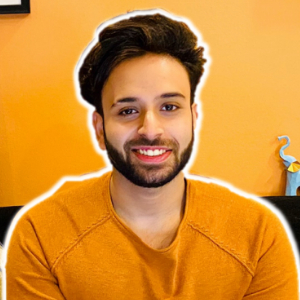 I and my team research various online verticals and can help you kickstart your Amazon business; so you could rake in more greenbacks with the best-recommended tools. Tap into the power of online retail business with me. I am just a mail away, so reach out to me if you want to scale up your niche business. mail: [email protected]