Last updated on January 18th, 2023 at 05:49 am
Improve your eBay retail business with the perfect time-saver solution – arbitrage software. Many sellers who are oblivious to the golden arbitrage rule, settle down half-satisfied with less profit. Those of you who know, know that mere buying and reselling is the basic level of dropshipping, so they rely on the best eBay arbitrage tools to excel in the retail business and increase their profit margin.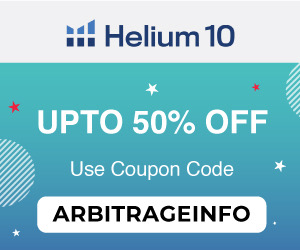 If you want to lower your stress level and shift from the cumbersome ROI calculations, researching about a dozen products to know which one suits you better for business – know from us about the eBay arbitrage listing. So you can quickly boost the arbitrage business with advanced tricks and tactics. We have rounded up the 8 best eBay arbitrage software to help you know what works better and gain a competitive edge.
How to Start an eBay Arbitrage Business in 2023?
With e-commerce reaching its peak, arbitrage business (or selling from manufacturers and reselling) on eBay also has a high demand. Many of you, who are new to this online retailing line, want the easiest and quickest arbitrage solution to get greater product visibility and maximum profit. So how to start an arbitrage business on eBay? For doing so, you need to understand eBay arbitrage software or tools – they help you do wonders in a short period and convert research into compelling product listings.
First, you need to open an eBay account and then choose free eBay arbitrage software or a paid one to become a pro in a fraction of time. eBay arbitrage software or tools will help you understand which product is suitable and get more sales by comparing competitors' lists, web, or other e-commerce channels. They are the faster and effective way to get results for price listing and calculate your profits even before you invest in purchasing any product.
After receiving the list of final products, review for any error, and launch it on eBay. Now, see how your sales and profit grow as you hit the bonanza with not much manual effort.
Benefits of eBay Arbitrage Business
eBay is one of the largest platforms if you want to get money from selling and dropshipping. We have already elucidated the eBay arbitrage business and how to start with it. So let's quickly move on to the benefits section.
It allows you to get more significant profits with effortless product listing.
Be visible to a more extensive customer base.
Risk-free selling/reselling of new and reused items
Much less competition
Less fulfillment method compared to Amazon – only pack and ship
Incurred fees are also less
No elite membership needed
Best eBay Arbitrage Software Tools: 2023 Edition
Here is a comprehensive list of the eBay arbitrage software tools that are used by top eBay sellers to generate handsome profits every month.
1. AutoDS: Best eBay Arbitrage Software for Dropshipping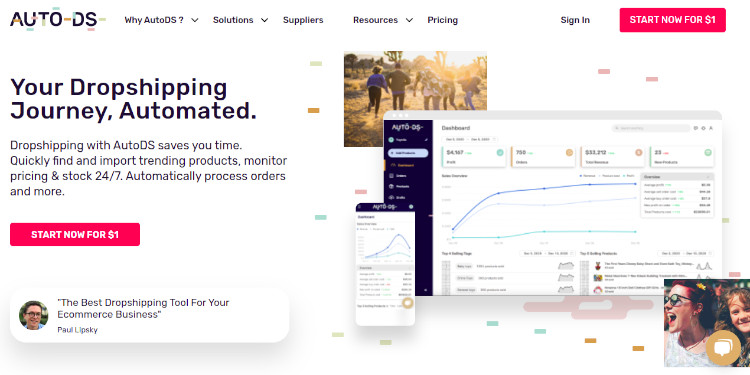 It is better to look for an all-in-one dropshipping tool if you want to save time and energy. AutoDS features a whole toolkit that helps you establish a profitable dropshipping business. Leave your worries behind with the most advanced All-In-One eBay dropshipping tool that will take care of everything for you. From eBay product research, price & stock monitoring, automatic price optimization, to automated orders.
Features:
Bulk product monitoring
Quick price and stock management – automated alerts for new updates.
Automated order receiving – removes human intervention.
No more switching between eBay and monitoring tools – one-click swift message response delivered to your customers
Easy to find best-selling products
Stats on product performance, profit evaluation, etc.
2. Salefreaks: Best eBay Arbitrage Software for Dropshipping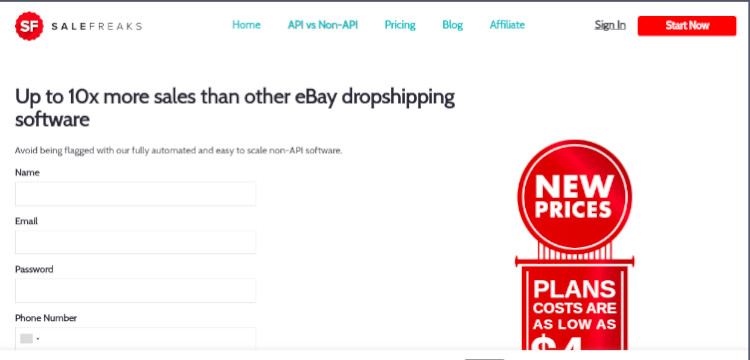 Be more visible with Salefreaks automated arbitrage tool and relax a bit with the precise scalable solutions. It ensures that eBay sellers can enjoy maximum profit with easy sourcing, analyzing, testing, scaling features. It is very convenient for both existing or new drop shippers – all you need to do is create your eBay account and choose between the two software types – API or non-API. In comparison, the API arbitrage software results are lesser sales records than the non-API software. Scroll down to know more about them!
Features: Salesfreak API Software
Functionable for every eBay account (.com, .co.uk, .de).
Pricing depends on the number of product listings.
A free trial period of 14-days
Advantages: Salesfreak Non-API Software
Fully automated
Faster scalable performance
All-in-one features
Protected Amazon to eBay dropshipping
5-10x sales growth
Higher appearance on eBay's search list.
3. Zik Analytics: Best eBay Analytics Software Tool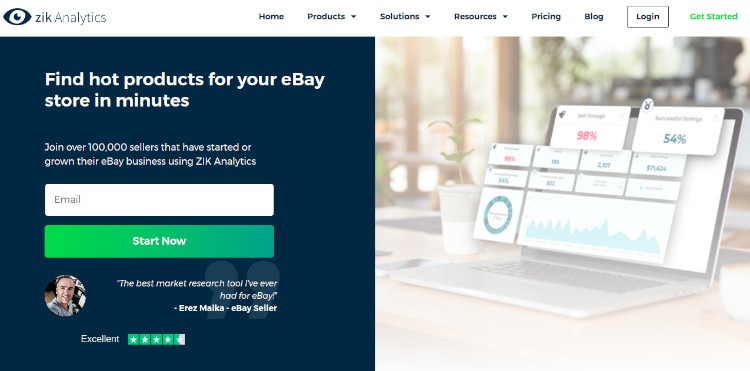 Zik Analytics is one of the leading eBay arbitrage software trusted by many sellers to complete product research to ensure a better profit margin. If you are a novice eBay seller, this is the best software to increase your product demand. Just install the Zik Analytics and know which product is selling frequently and simultaneously, complete your product listing on eBay and make the business growth visible. It is ideal for all types of sellers – wholesalers, drop shippers, or retailers. Want to know more about how it benefits you? Check out its advantages:
Key Advantages:
Complete product research through one-click outsourcing data from eBay, Amazon, Walmart, and AliExpress.
Know the best keywords and categories to rank your products higher.
Quick data analysis of marketplace – know top-demanding countries for any product to increase business footprint.
Accurate seller metrics – scans eBay suppliers' data.
Transfer the final item list to other eBay arbitrage software/tools.
4. Arbiship: Best Auto-Shipping Tool for eBay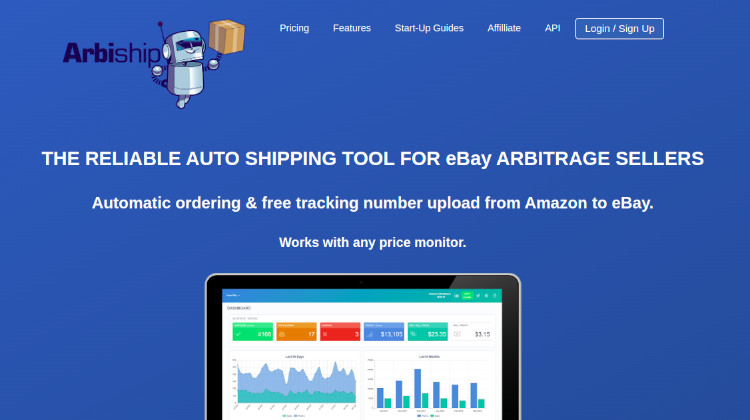 Stay up-to-date with Arbiship – automated reselling tool. It is reliable, efficient, and gives you the freedom to manage orders. It is super easy to operate, and the in-built BlueCare Express allows you to check on the dropshipping status. Its effortless error detection feature ensures that you never make any mistake with eBay product listing by sending you screenshots and sending email notifications. There's no denying that its intelligent technology helps you with metrics calculation and also increases profit percentage. Let's know some more details about it.
Highlights: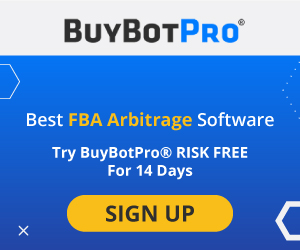 Free for the first 25 orders.
Robust filter and search option for precise results
Uploads tracking details of 1 hour
Profit calculator
5. Profit Scraper: Best eBay Arbitrage Sourcing Tool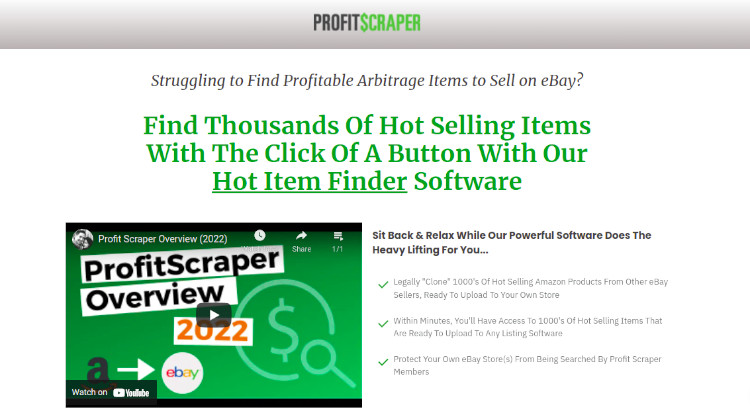 As the name suggests, Profit Scraper is a great tool to calculate and know what's more profitable to sell on eBay. Comfortably sit and let Profit Scraper search for the hot-selling products by scanning from other eBay sellers' lists and delivering you the ultimate product list so you can maximize your earnings. It works on intelligent algorithms, so you always get accurate data for eBay-compatible products. It comes with a 7-days free trial to test and know how to scrape the details from scratch and use it to your benefit.
Features:
Outsources other sellers' popular items list
It inputs the list and uploads it to your eBay account automatically.
Keeps a constant check on product price and stock – Removes the out-of-stock items from your list. Also, increases product pricing on your eBay listing if any products' selling price hikes on Amazon.
It has fully automated arbitrage features.
6. RepricerExpress: Best eBay Arbitrage Repricing Tool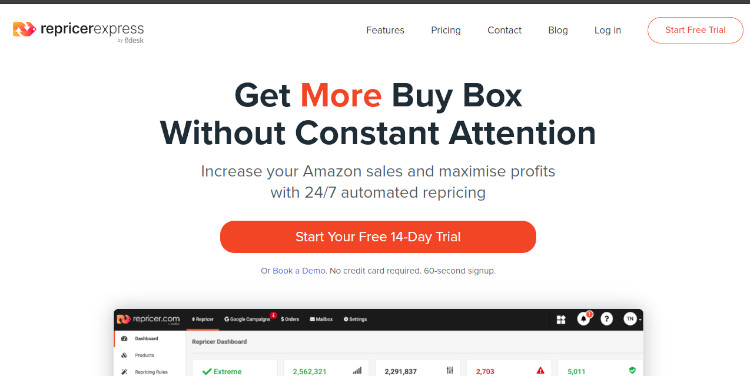 New to eBay product selling? Want to test first and purchase later the arbitrage tool? No worries, because RepricerExpress got it all covered for you. It encompasses all the features that will help increase your sales rate, giving a free trial for 15-days. It's fascinating that you don't have to fill in your credit card details and enjoy the benefits within 60-seconds. So sit back and know how you can profit more using the RepriceExpress software.
How does it benefit you?
Automated monitoring of Buy Box (the most preferred Amazon sales tool) allows you to adjust price lists to hit more profit.
Filters your competitors' insights
Frees up your time and money with fully automated features
Compatible with both eBay and Amazon accounts.
Right price listing = More product sales
7. Priceyak: Best Pricing Tool for eBay Arbitrage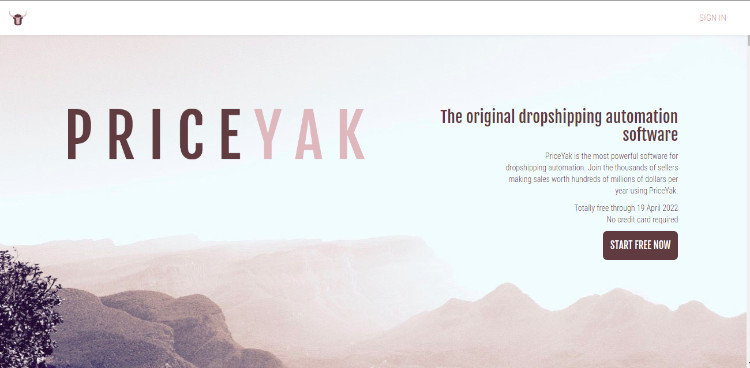 Priceyak is a powerful software that fulfills all the arbitrage needs without having to wander on multiple platforms. This new-age repricing software works wonders for sellers on eBay, where you get flexible arbitrage solutions to get more sales. Want to know how? Check below!
Key Advantages of Priceyak:
Complete listing creation!

Search 1 or more products and get the entire product list generated by scanning from several product listings.
Full control of product listing before launching the finalized one.
Customization of product listing template to make it more eye-catching.
Filters out out-of-stock and high-risk products
Prevents duplication of products

Repricing for leveraging better profit

Effortless and powerful scaling of millions of products from several e-commerce websites.
Zits automatic quantity updates and Just-in-time (JIT) pricing minimizes sales loss when a customer checks your listed product.
Automated price comparison, calculation, and repricing system.
Determines stock and automatically shows in-stock or out-of-stock to customers.
8. eComdash: Best Inventory Management Software for eBay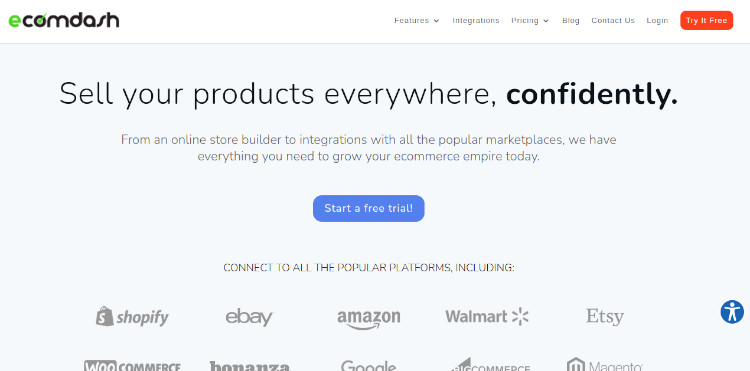 Compare, list, and sell products on over 50 platforms with eComdash – a versatile inventory software. With its diverse features that help track product details and build a reasonable price and product list, eComdash lets you easily administer the online business and upscale the profit percentage. You can try it free for 15-days, and if you think its automated suite helps improve your sales, you can continue with as low as $60 monthly charges. Simplify the arbitrage business and confidently step forward with this all-in-one management software.
What can you get with eComdash?
Enjoy full inventory control!

Determines SKU, UPC, ASIN and prepares a reliable product list.
Sends alerts when the stock is low
Updates other channels once a product is sold on one platform – restricts exceeding selling.

Automatic order management

Processes quick sales orders to avoid waiting
Automated order and shipping information

Stocks and purchasing

New inventory insights are shared across multi-channels.
Calculates restocking needs automatically

Order shipping monitoring

Supports shipping label creation via Stamps.com, FedEx, DHL Express, etc.
Sends a notification to the customer once shipping is processed

Calculation & report generation

Automated profit calculation & price listing
Determines hot-selling products
Tips to Run a Successful eBay Arbitrage Business in 2023
Scouting through all the research, we can say that the eBay arbitrage business quickly delivers more significant profit margins. Since eBay includes comparatively fewer rules and methods for selling or reselling products, people are interested to know how to hit the bullseye. But before going forward to answer this question, you must read the above eBay arbitrage listing in detail. These tools will help you with each step to move ahead in your business. Keeping this in mind, follow these simple tips so you can make more money.
In-depth research – When listing any product, research is the primary key to unlock a better chance of getting profits. Understand what's trending in the marketplace and study the current market scenario to list a reasonable price. Narrow a product category and list the niche item that's bestselling on all channels.
Include top-rated keywords – Keywords leave a trail of the path, following which the targeted customers reach your product. Input keywords as per set SEO rules and see how customers are directed to your eBay product listing page.
Catchy and quality images – Pictures make a better impression on relevant customers. The more lucid and zoomable pictures, the more compelling they are and simultaneously build customers' trust.
Compelling descriptions – Descriptions are guidelines for why they should buy your product. You should provide all the details for a customer in a persuasive and straightforward tone. If the description is unique, creative, and engaging, they will be more likely to purchase the product.
Review errors – Errors hamper the product image and let your customers link that inefficiency with the product quality. Before finally listing the price and products online, double-check for any errors -misspells, incorrect figures, wrong information, image viewability, etc.- so that your customers don't walk away with only seeing the product and not buying.
eBay arbitrage business is more suitable for retailers and drop shippers. And now that we are at the final stop, we wish you all the luck with your next retail arbitrage eBay software so you can get the maximum profit and successful marketing. It is recommended that you use the best eBay arbitrage tool that matches all the requirements, which, by now, you would have understood. Also, feel free to share your experience using the above eBay arbitrage software with us.
Limited Offers: On Growth Tools for Your Ecommerce Business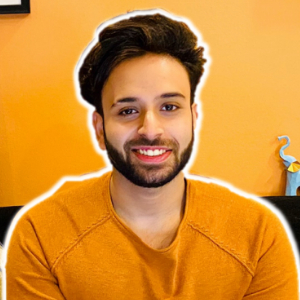 I and my team research various online verticals and can help you kickstart your Amazon business; so you could rake in more greenbacks with the best-recommended tools. Tap into the power of online retail business with me. I am just a mail away, so reach out to me if you want to scale up your niche business. mail: [email protected]