Last updated on January 17th, 2023 at 04:21 pm
Most people must be familiar with the concept of commerce arbitrage. The online arbitrage business is a lucrative way to make money. You do not need a special license, and it works well with sites like Amazon. All you need is a good sense of value and know how to get around to different retailers where you have your inventory sitting on shelves. In such a business, a seller buys products from a retail store at a discounted price and then turns around and sells these products for a profit. The process does not involve manufacturers or suppliers. You are directly buying from a retail store or market, which might cause a smaller profit time. However, there is no lead-time or uncertainty here with sourcing your products. The low cost of entry makes this an appealing way to make money on sites.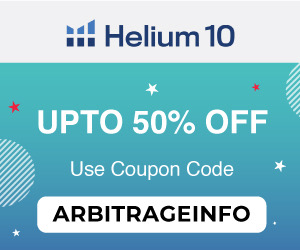 The large scale and the ability to reach a vast range of customers make large e-commerce platforms like Amazon, Walmart, and more to be the focus on arbitrage sellers. Modern e-commerce sellers are dependent on a number of tools. Technological innovation and the interconnected global marketplace increase the importance of ecommerce arbitrage software tools and make it necessary.
1. BuyBotPro: Best Ecommerce Arbitrage Automation Software Tool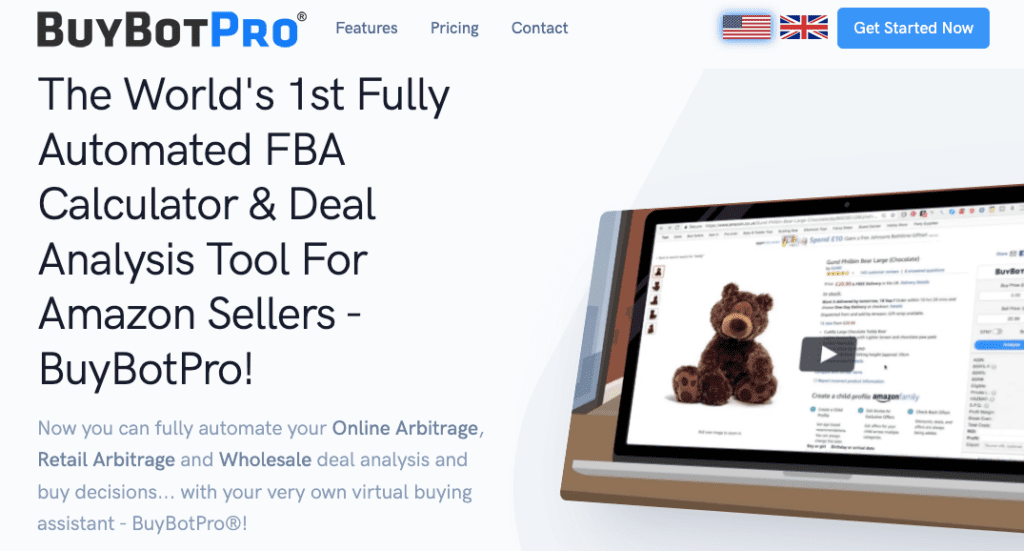 BuyBotPro is the world's first fully automated FBA calculator and deals analysis tool for Amazon sellers. It helps you quickly automate your online arbitrage deal analysis and helps you easily search for matching products with a right click. It makes your online arbitrage deal analysis much faster and easier and tells you exactly how much you'll make after fees, taxes, and other costs. It analyses your competition for you and checks for the likelihood of it causing an Intellectual Property violation on your Amazon account. It tells you how many units you should buy and the exact Amazon fees. It enters your purchased deals into your buy sheet for you. It uses thousands of data points to analyze a deal for you in under seven seconds. With one click, you can see all variations for that product, their price, the number of sellers, and all.
Features:
It tells you exactly how much profit you'll make after fees, taxes, and other costs, thereby making your online arbitrage deal analysis so much faster and easier.
BuyBotPro can also assist you with manual product sourcing. The tool allows you to search via an easy right-click for matching products on Amazon straight from the retailer's page. It can also analyze your deal from their page too, saving you huge amounts of time.
Buy Bot Pro provides a buying SCORE after analyzing thousands of data points in just UNDER 7 seconds. It also tells you exactly WHY BuyBotPro came up with that score and why you should consider buying the product!
The tool also provides a feature where you can see the performance of the Top 10 Sellers, their estimated stock levels, and their price! See at a glance how many sales there are of that product in 30 days, 90 days, and predicted 90 days!
It provides sales estimates and recommends the number of products you should buy.
Pricing: BoyBotPro comes with a 14-day money-back guarantee and risk-free trial. It offers monthly and annual pricing (where you save a bit more).
The $39.95 monthly plan provides you with all the features except the suspension safeguard available on the $54.95 monthly plan.
---
2. Tactical Arbitrage: Best Sourcing Ecommerce Arbitrage Software Tool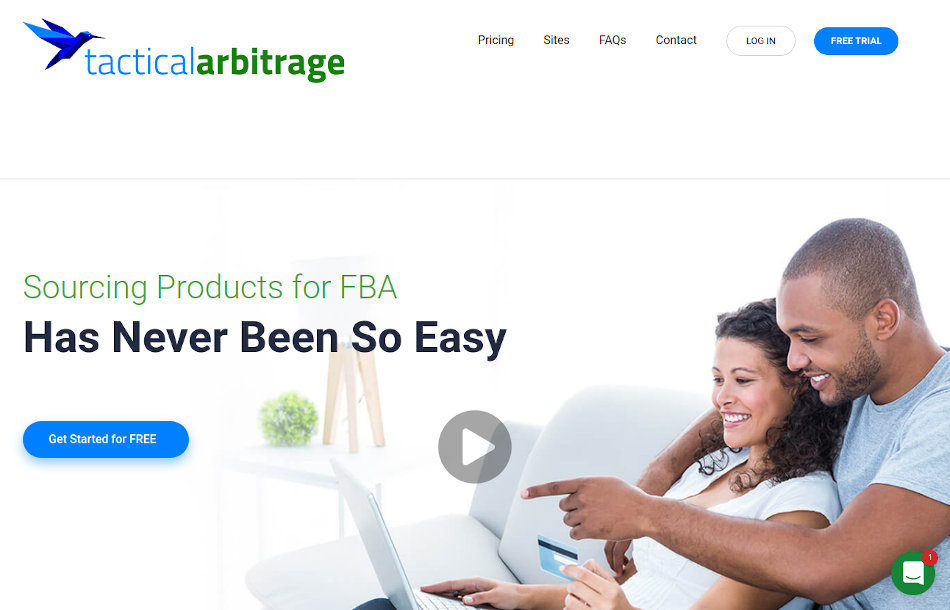 Tactical Arbitrage is the best software that the top FBA sellers trust. They have unique matching algorithms that allow searching on not only the major department stores but over 1000 lesser sourced stores as well. They integrate all offers into your calculations and add estimates for your prep and ship costs to get a more accurate ROI calculation. It helps you look closer and access detailed data directly from the results page for further analysis. Their advanced algorithms determine products most suited for you to track, and for you to buy from Amazon to resell. They scan tens of thousands of ASIN's using Reverse Search to determine if there is a profitable source to buy. Their search algorithms can examine any type or condition for a positive ROI. They help analyze arbitrage opportunities for extra data, such as stock levels of competition and other matching product listings found on the Amazon FBA platform.
---
3. Source Mogul: Best Amazon Arbitrage Software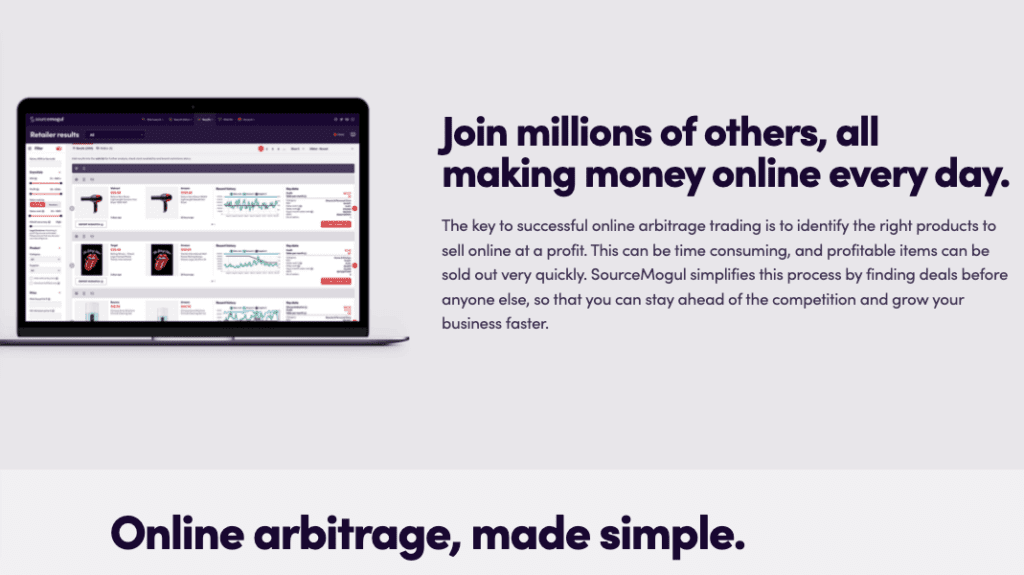 SourceMogul scans over 20 million products monthly to help you find profitable deals before anyone else. SourceMogul simplifies finding the right products to sell online for a profit by finding deals before anyone else so that you can stay ahead of the competition and grow your business faster. They scan millions of products and identify profitable opportunities and help stay ahead of the competition and find deals before they sell out. They provide real-time analysis of Amazon sales performance and sales rank and have an intuitive and easy-to-use user interface that makes sourcing simple. You can set your desired profit, ROI, purchase price, and sales rank to filter your results.
Features
It prepares a seller for Amazon Arbitrage using AI. It enables customers to choose what products to purchase for Amazon resale. It uses elements that reveal a product's sales ranking and trended price.
Users of the software can use it to locate the top products to sell on Amazon's marketplace. With this application, users can search through hundreds of products by retailer or category.
Each product features an Amazon Fees Calculator so customers can assess their return on investment (ROI).
Pricing: There are two pricing packages:
Monthly plan – $67
Supplier Search
Amazon Category Search
Wishlist Functionality
Stock Check
Automated Brand Restrictions Checker
Yearly plan – $880
Supplier Search
Amazon Category Search
Wishlist Functionality
Stock Check
Automated Brand Restrictions Checker
---
4. Zik Analytics: Best Ebay Arbitrage Software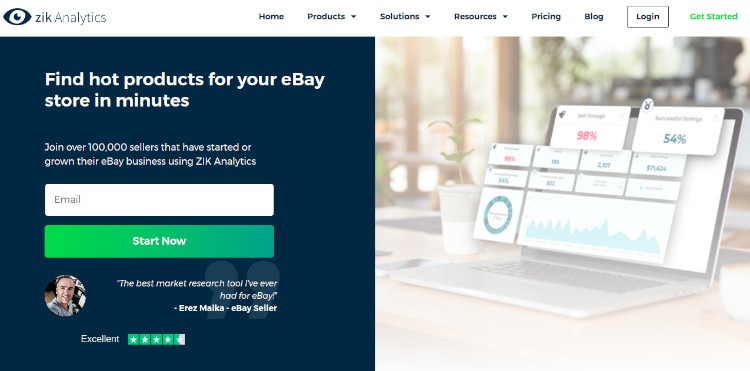 Zik Analytics helps you get the sales data you need to succeed on eBay. They help you fill your eBay store with profitable items, get eBay sales data for any item, and see which products have a huge potential to sell. You can filter by sales, feedback, and price to find exciting opportunities to make money, save the products you find, and export them to your listing software. They help you stay ahead of your competition and allow you to scan any eBay seller using the Competitor Research Tool to get inspiration for new product ideas, quickly see what's selling well, and learn the strategies that successful sellers use to dominate on eBay. They help access the selling potential of any category with data like the total sales on eBay, average product price, sell-through rate, or selling trends from Google, and you can then dive deep into the niche to discover the top-selling items and highest-ranked listings. They show the best keywords for any eBay product, sorted by the number of competitors and sales, then use data to build titles that rank your products high and drive sales to your listings.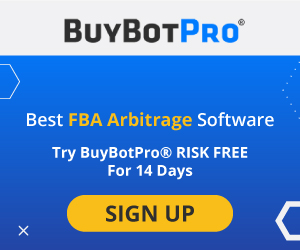 ---
5. Zen Arbitrage: Best Ecommerce Arbitrage Automation for Amazon Software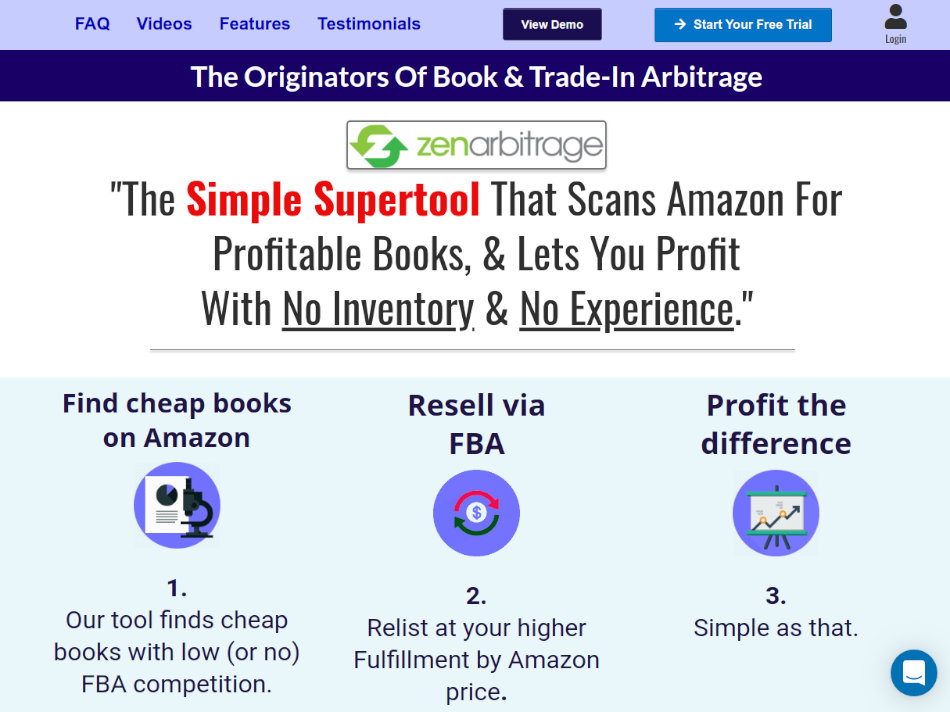 The super tool, Zen Arbitrage, scans for Amazon for profitable books and shows you profit with no inventory and experience. Zen Arbitrage scans Amazon for the opportunity and helps you relist cheap books at a higher FBA price. They provide real-time Amazon data that is accurate-to-the-minute FBA prices. They provide the full suite of profit-boosting tools like on-demand historical sales charts, filter for fast-selling books, trade-in arbitrage, and more. With our built-in tool, they have built-in profit tracking that helps track all sales and profits.
Features
Zen Arbitrage promises that no Amazon selling experience is required to get started. And that is true. You will learn how to get started through its training sessions and live webinars. Additionally, you get timely assistance, which helps mold your business mindset.
You don't need to keep looking for the ideal book that will enable you to make a good profit when using Zen Arbitrage. It offers a list of profitable books while taking into account their demand and sales rates.
To figure out how much profit you've made, you don't need to keep note of everything you've purchased and then sit down with a calculator. Simply check which titles you've sold using the built-in profit tracking tool, and it will compute your profits for you.
To figure out what cost you should set and how you might benefit from it, do a thorough review of the books and their costs in the past.
The delivery of the books would be handled by the prep service partner. The list of successful novels would benefit from the assistance of the market.
Pricing
You can try it out for 14 days without paying anything, but if you want to keep using it, you'll need to spend $97 a month because Zen Arbitrage only has one plan available.
You have access to a comprehensive, foolproof, tried-and-true solution that is web-based, accessible from any location in the world, and does not require any prior knowledge of Amazon.
---
6. Helium 10: Best Ecommerce Arbitrage Management Software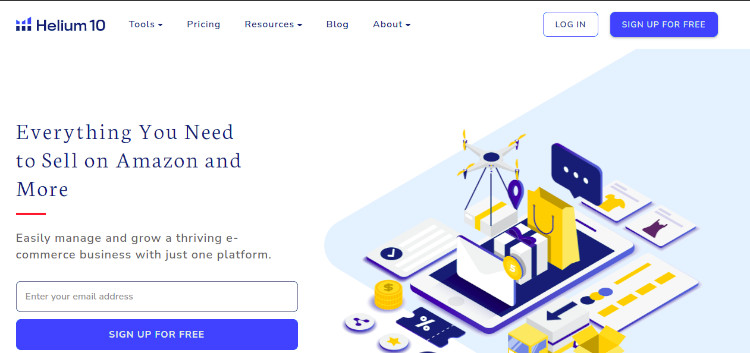 Helium 10 helps you efficiently manage and grow a thriving e-commerce business with just one platform. The industry's first all-in-one Amazon software helps you easily find a product with our robust 450 million ASIN database and quickly validate your product's success with at-a-glance analytics like seasonal trends, profit estimates, and more. They offer multiple keyword search options, like single-word and reverse ASIN searches, source everything from backend keywords to low-competition phrases, and more.
They offer alerts, updates, and non-stop monitoring that lets you know what's happening with your products, seller account, and markets. Also, the built-in security tools keep you a step ahead of malicious threats. They help you create better products, positioning, and competitive strategies with smart metrics like profits, market share, competitor ranking, and more displayed in clear, easy-to-read graphs. Their PPC management and automation allow you to grow your revenue with minimal effort.
Features
Faster, More Powerful Product Research: With its comprehensive 450 million ASIN database, you can instantly discover a product, and at-a-glance insights like seasonal trends, profit projections, and more will help you swiftly confirm the success of your product.
Find Thousands of Keywords in Seconds: Choose from various keyword search tools, including single-word and backward ASIN searches, to find backend keywords, low-competition keywords, and more.
Write Listings Like a Pro: You are guided through the listing generation process to write excellent, high-ranking listings consistently. You can load your listings with thousands of keywords thanks to simple tools.
Manage Your Business Effortlessly: You can keep track of what's happening with your items, seller account, and markets thanks to alerts, updates, and continuous monitoring.
Analytics that Power Decision-Making: Utilize smart metrics to develop better products, positioning, and competitive tactics. View concise, easy-to-read graphs of your profits, market share, position relative to competitors, and more.
Pricing
There are five different pricing tiers for Helium 10 in addition to a free account option. The Starter Plan has a monthly price cap of $39 and costs $339 annually. Their Platinum Plan costs $99 per month or $999 per year. The monthly cost of the Diamond Plan is $249, or $2,499 annually. The Elite Plan is only available for $399.
---
7. Jungle Scout: Best Ecommerce Product Research Software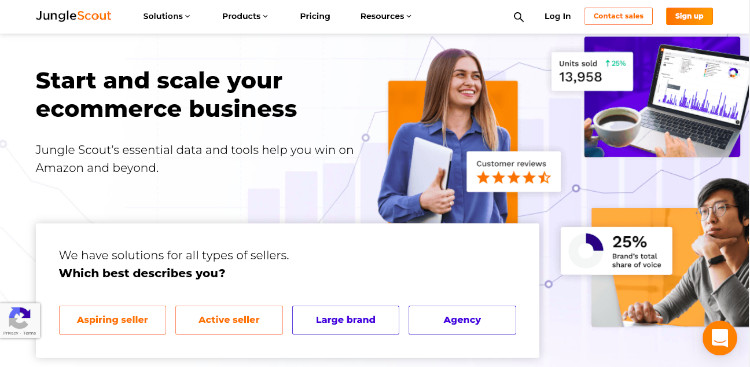 Jungle Scout is the all-in-one platform for selling on Amazon. They help you easily search for any product by keyword, categories or custom filters with the Product Database, so you save time with your research by drilling down to find products with high demand. Whether you're spying on competition or creating a selling strategy, the Product Tracker helps you find daily sales, inventory data, and revenue for any Amazon product. Their Supplier Database helps you find qualified international suppliers based on your search criteria, so you can view who their top customers are and the products they manufacture. Their insightful keyword data can help you increase traffic to your product listings, improve PPC campaigns, and grow your business.
---
8. Poweradspy: Best Ecommerce Spy Software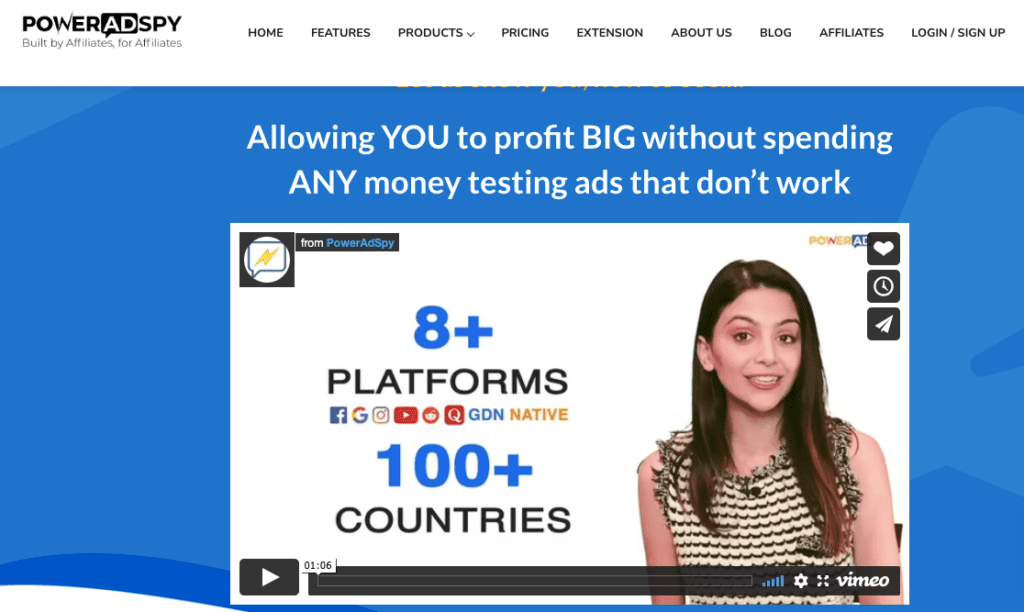 PowerAdSpy helps you view, track and analyse your competitor's email marketing campaigns to gain valuable insights into their strategies, so you can hone your own email tactics based on the best email campaign data. They help you make better marketing decisions. PowerAdSpy makes it simple to get the highest conversion keywords at your fingertips.
Roundup
There are primarily two reasons you need to use arbitrage tools. The first is that you need to keep pace with your competitors. Tools are common in ecommerce, and they multiply your force, which allows online sellers to get the right product and scale easily and quickly. The second reason is that these tools save a lot of time. They automatically reduce the time you need to spend on your business. Sure, you can run an arbitrage business without using these. But, they provide additional benefits and save time so you can focus on other things too. The best ecommerce arbitrage software tools help you find good deals and interesting niches. Good opportunities for such a business appear through a narrow window; these tools help identify the opportunities and get the products. Online arbitrage tools help you factor in essential metrics like shipping, seller fees, accounting for your time, and making sure that you make money. These are very helpful, and if you are in the business, you must get one of the best ecommerce arbitrage software tools.
Limited Offers: On Growth Tools for Your Ecommerce Business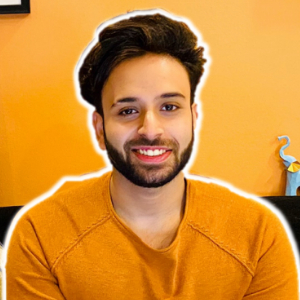 I and my team research various online verticals and can help you kickstart your Amazon business; so you could rake in more greenbacks with the best-recommended tools. Tap into the power of online retail business with me. I am just a mail away, so reach out to me if you want to scale up your niche business. mail: [email protected]