Last updated on January 17th, 2023 at 04:29 pm
BuyBotPro is a virtual buying assistant for Amazon FBA online arbitrage. BuyBotPro scores bargains out of 100 based on hundreds of data points. It analyses eligibility, Hazmat, private label status, rival stock, and predicted sales, in addition to being an FBA calculator and a buying assistant. It also calculates VAT and exports deal data to a Google Sheets shopping list.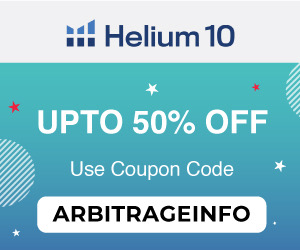 BuyBotPro is a sourcing tool that assists Amazon FBA sellers like you in determining which products to focus on to maximize profits. While considering all other elements other than price, making the best purchasing option must be considered. This is especially important as you scale your firm and outsource it to virtual assistants.
BuyBotPro allows these assistants to swiftly and efficiently accomplish all of the legwork for you, with fewer chances of making mistakes. You are freeing up time for higher-order thinking duties in your business, such as strategy and execution of a business plan.
Benefits of Automated FBA Calculator Tool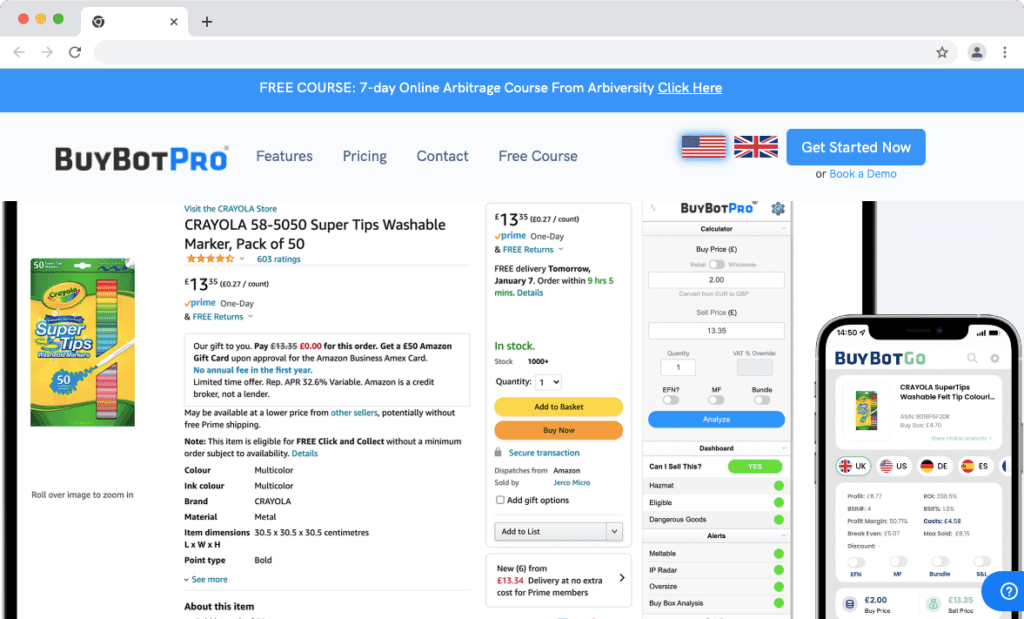 There are many benefits or pros of getting an Automated Amazon FBA calculator tool for your business, such as:
You get a streamlined visual interface, breakeven analysis based on sales growth predictions of selling FBA versus FBM, leverage existing product data rather than requiring you to enter it manually.
Frees Up Time: You can't put a premium on having more time to expand and strengthen your business.
Storage Space: You won't have to worry about stepping over boxes to get to your bed or kitchen because it's all taken care of.
Buyers trust Amazon because of its good reputation. So whenIn addition, if you use Amazon to back up your line, you boost your chances of making a sale.
Shipping Protocols: Don't want to deal with confusing customs rules and shipping procedures? You don't even have to think about it.
Amazon Prime: FBA qualifies you for Amazon Prime automatically, something your Amazon Prime customers will appreciate.
Returns: Amazon will handle everything for you, from contacting customers to shipping them a replacement item.
Sell Volume: With FBA costs and Amazon's commission, it may appear that making a profit is complicated – until you realize how much your sell rate has climbed.
You can use other people's listings for your own, saving you even more time when you use FBA.
BuyBotPro Review: Overview
BuyBotPro has the ability to assess arbitrage trades in a short amount of time. It just takes approximately 7 seconds. As a result, you'll be able to make a more informed decision about which things to buy and sell in less time. Money, on the other hand, continues to pour in.
It not only allows you to evaluate data in order to acquire the greatest bargains, but it also assists you in identifying red signals so that you can avoid purchasing those things and avoid losses.
BuyBotPro Review: Product Features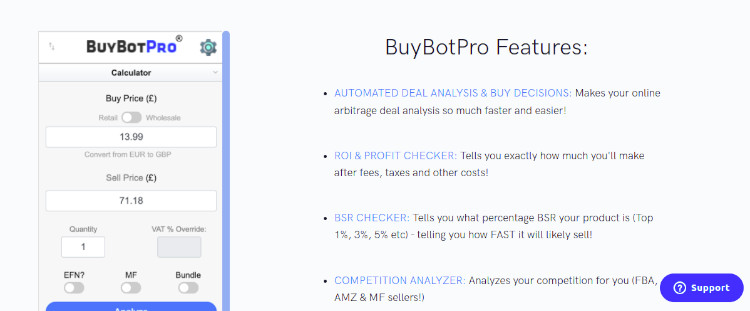 This online arbitrage tool is a hit with the Amazon merchants with its many breakthrough features, some of which are:
For example, an ROI and Profit calculator calculates the profit after taxes and fees have been deducted.
A BSR checker gives the user the information they need to know about how quickly an item can sell.
A private label checker notifies the dealer whether or not the goods are under a private label, allowing him to avoid such items.
The seller is advised on the number of units he can acquire based on a calculated risk by the Suggested Purchase Quantity (SPQ).
The Amazon costs breakdown tells the user the fees that Amazon will charge in detail.
VAT calculator that assists the buyer in determining the total VAT due from Amazon and other sources.
Estimated sales notify the user of the item's prior sale values in the last 90 days as well as the likely value in the next 90 days.
The profit margin auto calculator supports the dealer in determining the exact amount of profit that can be expected from the transaction.
The sales estimator shows the number of units of the same product that has been made in the last 30 days, 90 days, and the predicted period of 90 days.
An analysis of the top 10 sellers of the same product, the available stock, and the price per unit so you can figure out how to beat them.
How to Analyze a Deal Using BuyBotPro?
Here are some ways how Buybotpro helps you analyze the deals on the products:
It warns customers of questionable deals so that they can avert a likely loss.
Because our online arbitrage analysis tool is efficient and effective, saving time.
In addition, it enables the user to generate more money by assisting them in making the optimal purchasing selection.
The SPQ, or Suggested Purchase Quantity, is one of the features that will be very useful for novices.
Because there's a good chance newcomers will be eager to buy in bulk. However, this could be a mistake. As a result, Buy Bot Pro will estimate the number of products you should purchase in order to avoid a probable loss.
This is not a highly restricted item, the BSR and ranks are excellent, and the profit at the purchase price is well worth the money!
Through the settings you provided and the data sales generated by the product, Buy Bot Pro assists you in making purchasing decisions.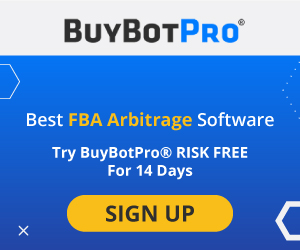 BuyBotPro Pricing Plans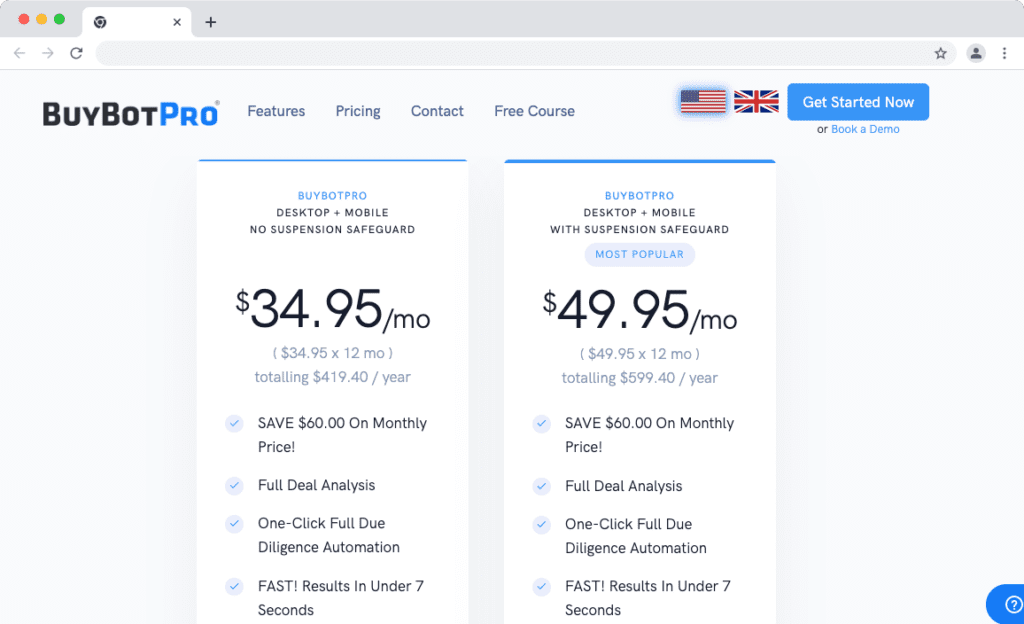 BoyBotPro comes with a 14-day money-back guarantee and risk-free trial. It offers monthly and annual pricing (where you save a bit more).
The $39.95 monthly plan provides you with all the features except the suspension safeguard available on the $54.95 monthly plan.
The Best BuyBotPro Alternatives List: 2023
If you want to try out other Amazon FBA calculators that is out there available on the internet, here are a few options that you can go for:
`1. ZonGuru: popular online arbitrage tool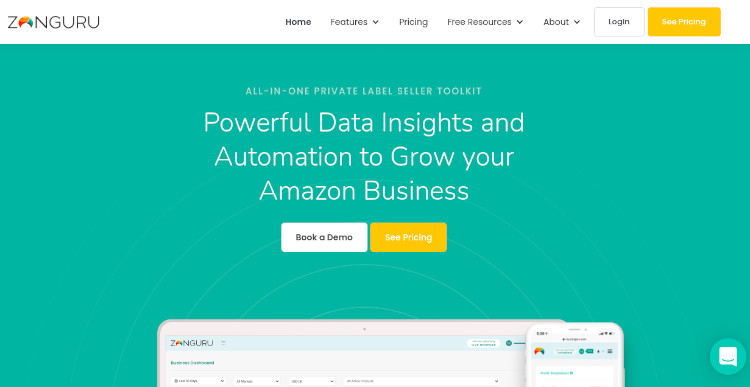 An excellent online arbitrage tool, Zonguru is a sales software that can be loaded quickly on your Chrome browser. It enables Amazon sellers to increase their sales fast. It also aids in the understanding of where to add keywords and related images to increase sales.
It has many features that you would need—accurate data analysis, business metric monitoring, client interaction—you name it, and the Zonguru sales software has it. Get a competitive edge by navigating Amazon's best-selling items in a structured and straightforward manner. Users can also take advantage of a seven-day free trial.
Some of the salient features of Zonguru are:
You can get everything you need to know about a product in one spot, including bestseller rankings, sales projections, reviews, and pricing lists.
The desktop version is simple to use (Chrome Extension).
A powerful user interface produces precise data study outcomes
Option for automatic customer engagement.
2. Feedvisor: an amazing amazon FBA calculator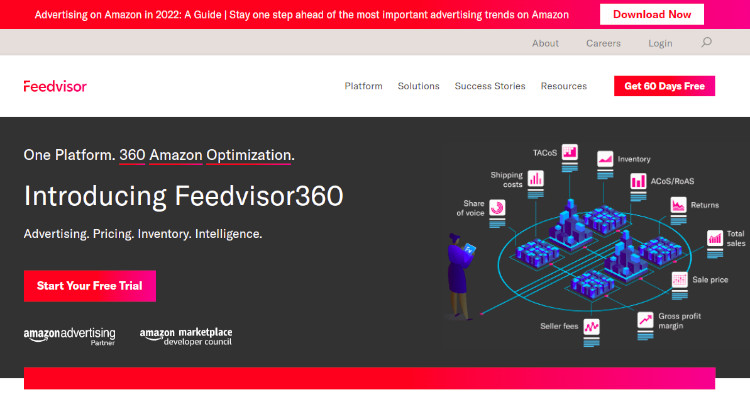 This Amazon FBA calculator allows sellers to concentrate on the scalability and competitiveness of their businesses. However, sellers must establish a solid plan compatible with winning the Buy Box to get the most out of FBA.
The data-driven Amazon repricer from Feedvisor gives sellers the granular information they need to improve their FBA strategy and win the Buy Box.
3. Seller Dynamics: best amazon competition analyzer tool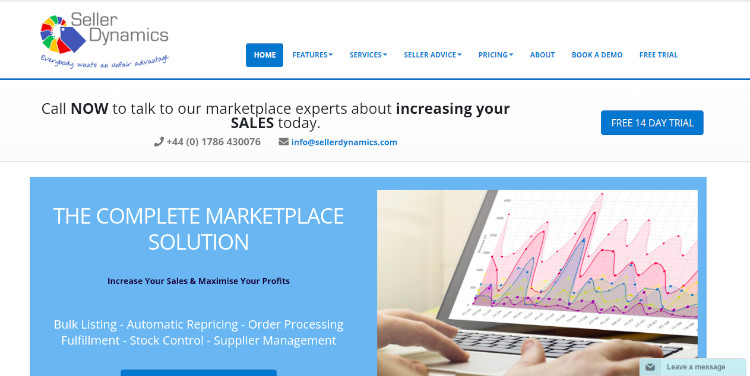 This amazon competition analyzer tool is tailored to FBA charges in the United Kingdom. When compared to Royal Mail shipping charges, it can be utilized as an Amazon FBA Profit Calculator.
You could also take these charges and plug them into the Amazon FBA calculator to get an estimate of your overall cost for Amazon FBA sales.

The FBA Calculator is supplied "as is," with the recommendation that you consult the Amazon FBA Guidelines before making any decisions.
4. Salesbloom: best automated FBA tool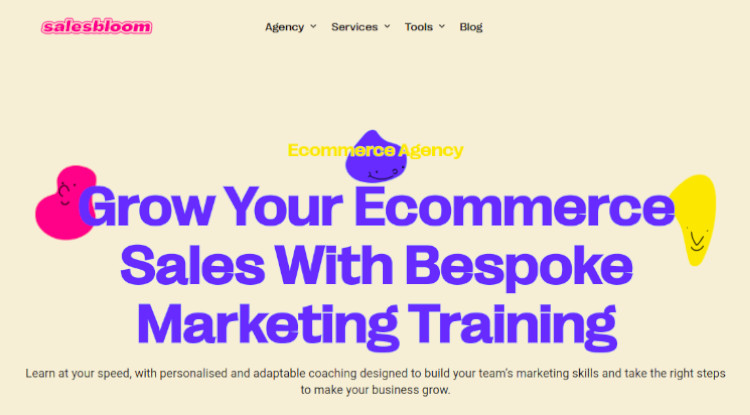 This automated FBA tool takes the guesswork out of calculating selling fees because the cost per unit is readily inputted, and a total fulfillment cost is given, giving you an instant view of your profit margins.
So if you live or are in the UK region, you must give this FBA cost calculator a try.
5. Sellics: best Amazon FBA arbitrage tool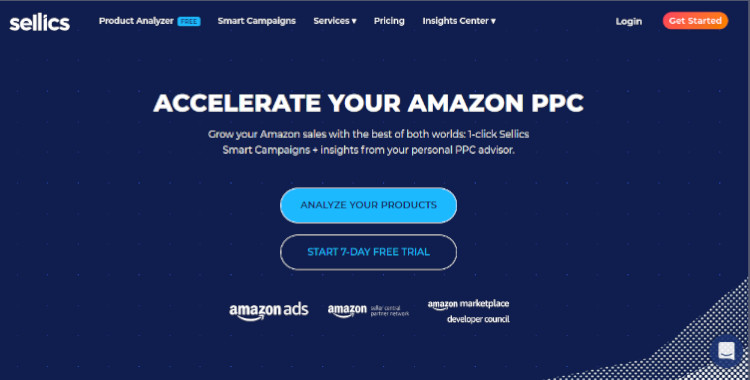 If you sell Amazon FBA, the retail arbitrage tool is a valuable tool to have. It assists you in calculating fees, shipping charges, and other expenses to arrive at a profit figure.
Using the Sellics Amazon competition analyzer tool, the users access the Sellics Profit Dashboard, which allows you to keep track of your daily sales and profits. After subtracting your expenses (import taxes, Amazon fees, FBA fees, PPC, Cost of Goods, and so on), we compute your profit margins (down to SKU level). The Amazon Profit Tracker app is also accessible for Sellics users.
6. FBA Frontiers: a popular wholesale arbitrage tool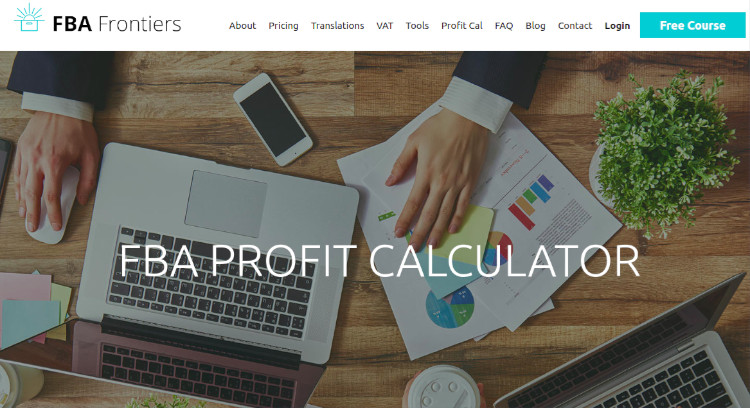 One of the best wholesale arbitrage tool available, it was intended as a free tool to help you analyze your product concept on the European market. To calculate your predicted profitability, enter your product expenses, delivery costs, and estimated sale prices.
BuyBotPro Discount Codes
I have directly contacted BuyBotPro to inquire if they provide discount codes or coupons as many websites claim. However, they informed me they don't provide any such discounts. But, you can try BuyBotPro RISK-FREE for 14 days. If you do not agree it is the best investment you have ever made in the online arbitrage business that saves you time and money and helps prevent bad buys, then just email them and ask for your money back! No questions asked! You have nothing to lose and everything to gain.
Limited Offers: On Growth Tools for Your Ecommerce Business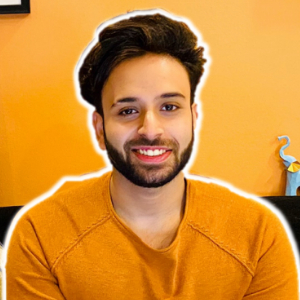 I and my team research various online verticals and can help you kickstart your Amazon business; so you could rake in more greenbacks with the best-recommended tools. Tap into the power of online retail business with me. I am just a mail away, so reach out to me if you want to scale up your niche business. mail: [email protected]