Last updated on January 17th, 2023 at 04:29 pm
Ethereum is a blockchain-based software platform primarily used to support the world's second-largest cryptocurrency, after Bitcoin, in terms of market value. Ethereum, like other cryptocurrencies, may be used to transfer and receive value globally without the need for a third party to monitor or intervene.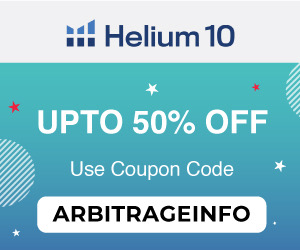 With the use of a blockchain, Ethereum supporters hope to return control to users. A blockchain is a technology that decentralizes data and distributes copies to thousands of individuals worldwide. Developers can utilize Ethereum to create leaderless applications, which means that the service's developers cannot interfere with a user's data.
While Bitcoin was founded with the intention of disrupting online banking and everyday transactions, Ethereum's designers hope to use the same technology to replace internet third parties, such as those who store data, transfer mortgages, and keep track of complex financial instruments.
These apps aid consumers in various ways, such as providing a means to share holiday images with friends on social media. However, they have been accused of abusing this power by suppressing data or, in the case of cyberattacks, unwittingly spilling critical user data.
How to Choose the Best Ethereum Arbitrage Software Platform?
If you are looking to trade your Ethereum and are looking for an Ethereum arbitrage software platform, here are a few things you need to look for in an ideal Ethereum arbitrage platform:
Crypto trading platform
Data collection mechanism
Profitable rates search algorithm
Ability to exchange fiat into crypto and vice versa
Tool for managing crypto volatility
Best Ethereum Arbitrage Software Platforms
To get the best out of your Ethereum arbitrage opportunities online, you need to try out these best Ethereum arbitrage software platforms!
1. CryptoHero: The Best Ethereum Arbitrage Platform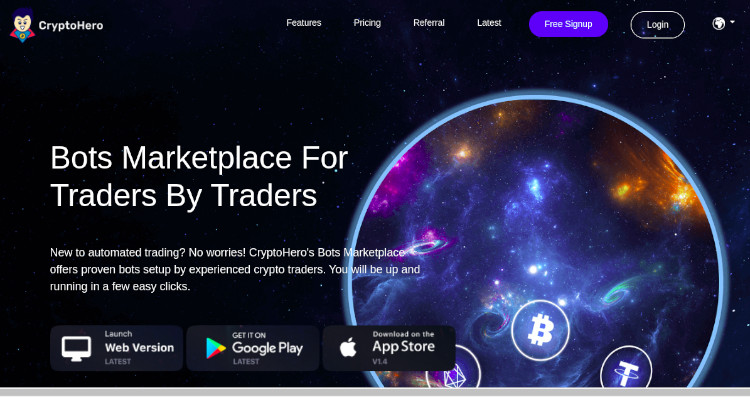 CryptoHero is a free Ethereum arbitrage software that allows you to automate transactions right from your phone. There are no coding skills required. Bots based on technical indicators trade prominent cryptocurrencies like Bitcoin and Ethereum 24 hours a day, 7 days a week.
From CryptoHero, you can trade on Huobi and Binance. It's simple to connect your APIs. You can also keep track of your entire crypto trading performance.
Some of its features are:
1. Support for many exchanges: From CryptoHero, you can trade on Huobi and Binance. It's simple to connect your APIs.
2. Aggregated Portfolio: Use one app to track all of your crypto trading results, whether it's on a single exchange or across many exchanges.
3. Technical Indicators with Presets: Use one to enter a trade and exit it without creating a single line of code. CryptoHero has presets for key technical indications, as well as the ability to combine numerous rules and triggers.
4. Quick Backtest: Test bots with historical data before deploying. Get an estimate of your bot's performance based on real-world data from varied trading frequencies across time periods of up to a year.
5. Risk-free Paper Trading: Run your bots in real-time to test strategies without risking any of your own money.
2. Bitsgap: Best Ethereum Arbitrage Software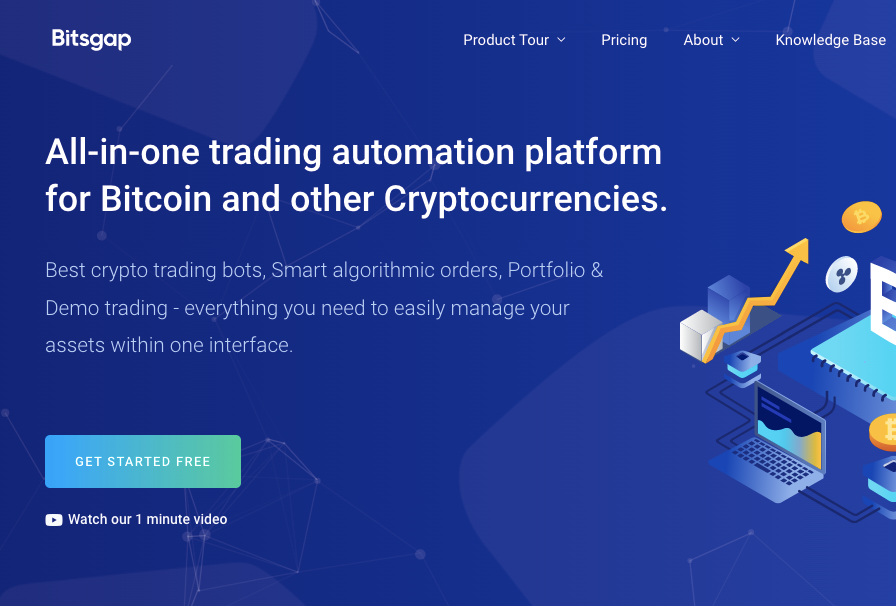 One of the best ethereum arbitrage software, Bitsgap, lets users with varying levels of expertise and skillsets automate their trading on this platform and maximize their profits.
Bitsgap's method is based on the GRID approach, which is a basic but robust methodology. Within a trading range chosen by a trader, it distributes investment proportionally.
When the price fluctuates, the Bitsgap algorithm is designed to maximize profit by buying low and selling high. Stop-loss, Trailing UP, Take profit, and various exit techniques are all available to automated bots.
3. WeBull: Best Ethereum Arbitrage Platform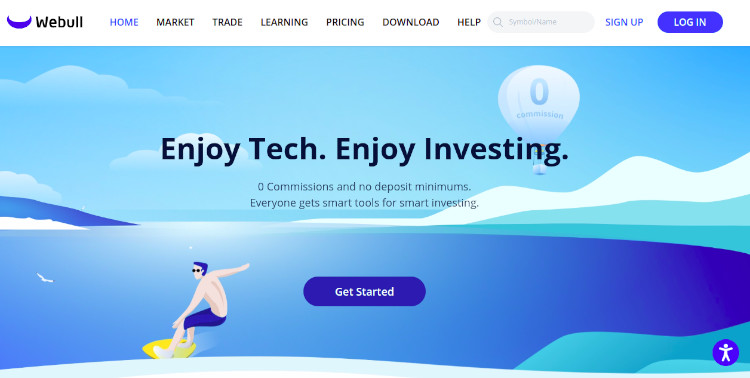 Webull is one of the best ethereum arbitrage platforms with a mobile brokerage that can be accessed through its app. In addition, it allows you to trade stocks and exchange-traded funds (ETFs) without paying a commission.
The broker caters to self-directed investors and traders who are intermediate to advanced. It is most recognized for its commission-free structure, allowing active traders to save significantly on commissions compared to other brokers.
You can evaluate suggestions, sales, and historical earnings per share statistics on Webull's platform. In addition, critical data, insider trades, stock information such as earnings, dividends, stock splits, and news feeds are also available.
4. Trading View: Best Ethereum Arbitrage Tool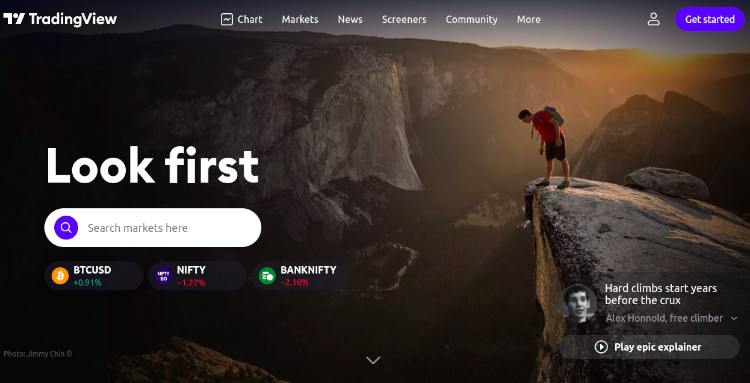 One of the best ethereum arbitrage trading platforms has more than 100 built-in technical indicators for market analysis, covering the most common trading principles and indications. It also has over 5,000 custom indicators.
TradingView is a programming language that allows you to construct and distribute custom studies and signals since it allows you to modify the code of any research and develop any custom indication from scratch.
TradingView not only gives primary data on firms, but it also gives economic statistics, both domestically and globally, as well as the ability to compare financial data.
5. CoinBase: Best Ethereum Arbitrage App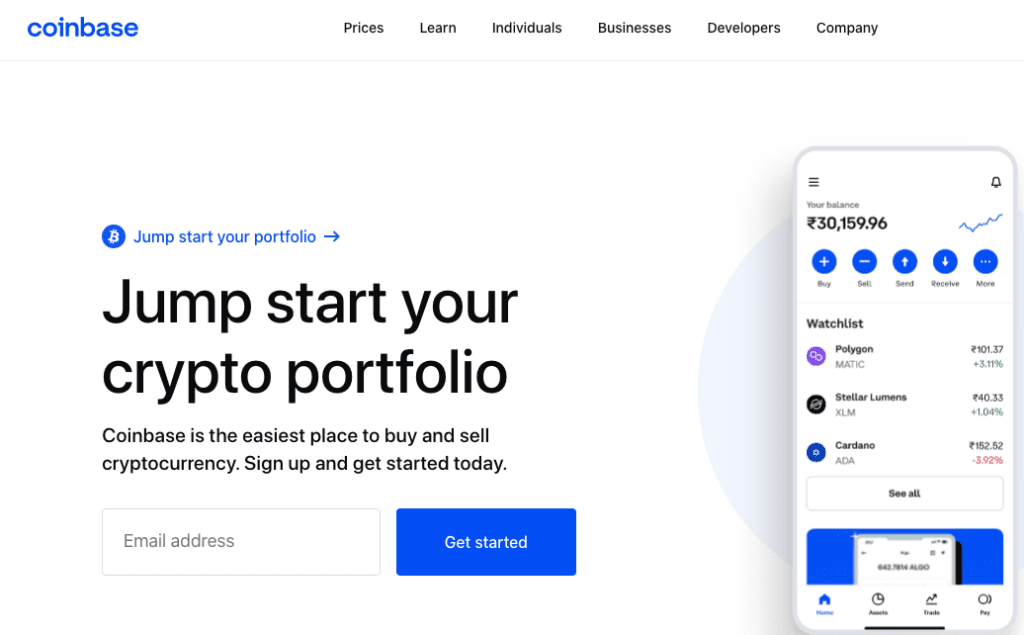 Are you new to ethereum and want to learn how to buy and sell them? Then you've come to the right place. It is one of the simplest dogecoin arbitrage app in the world for making some additional money without any prior understanding about arbitrage apps. It is the most widely used arbitrage program due to its ease of use for new users.
6. Gemini: A Useful Ethereum Arbitrage App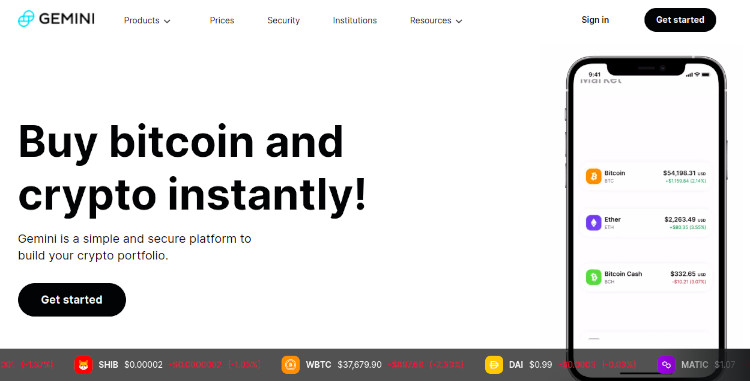 It's another ethereum arbitrage app with simple tools ideal for those who wish to go long on cryptocurrency trading. You can schedule recurrent buys on Dogecoin and other cryptos and receive earnings right in your wallets for the best crypto exchange offers.
7. eToro: Popular Ethereum Arbitrage App
This ethereum arbitrage app is used by crypto traders from all around the world for arbitrage trading. You can invest in stocks and cryptocurrencies and trade CFD assets using this fantastic app. In other words, it's a multi-asset platform that a lot of people use to buy and sell Dogecoin, Bitcoin, XRP, Etherrum, and other cryptocurrencies.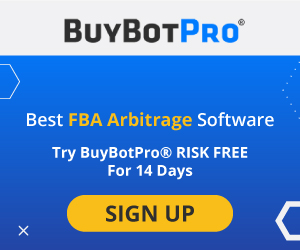 8. Wunderbit Trading: Best Ethereum Arbitrage Bot for Trading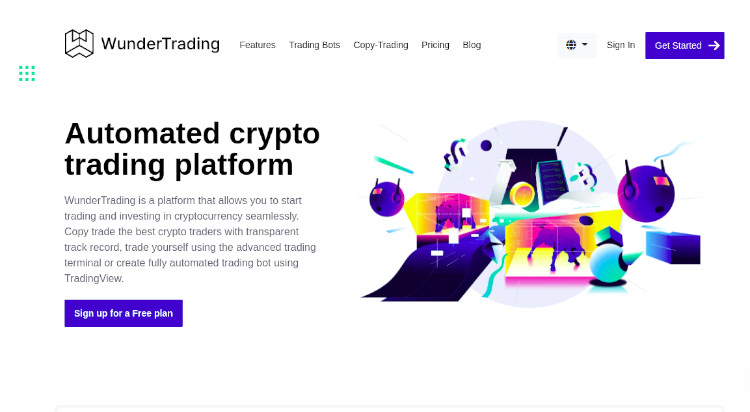 Wunderbit trading is an ethereum arbitrage bot that allows the users to trade in a cryptocurrency exchange and social trading network that enables them to trade on the platform themselves, copy-trade the greatest crypto traders with a transparent track record, or use TradingView to build a fully automated crypto trading bot.
Features
Social trading marketplace
Multiple account management
Pyramiding bot automation
Smart crypto trading automation
Free crypto trading terminal
Pros
A plethora of innovative features
Easy to buy
Great connectivity and communication
Cons
No mobile app
It does not have a large user base
9. Coinrule: Best Ethereum Arbitrage Trading Bot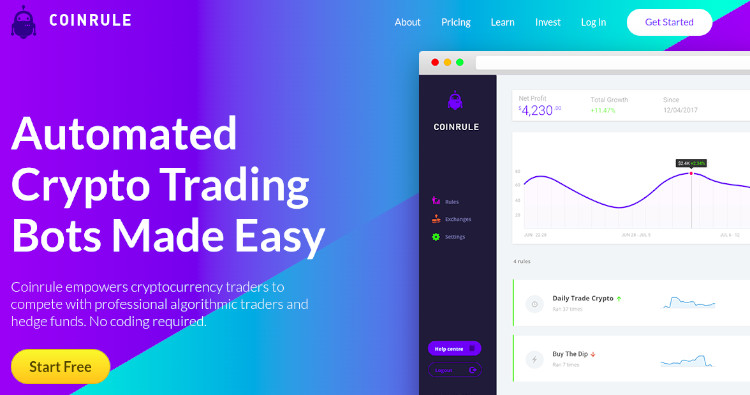 Coinrule is one of the most famous ethereum arbitrage bot, which is available for traders.
It is an automated trading platform tailored to the demands of newcomers to the market. It emphasizes the construction of trading rules, making it simple to construct your strategies using the intuitive interface.
Coinrule allows you to automate your trading, just like any other bot service. The "if-this-then-that" idea of this platform, on the other hand, offers it an edge over other similar services.
This service provides you with a variety of pre-determined strategies from which to choose. Both beginners and advanced traders can use this bot to create their trading strategies.
Features:
Customer Support
Friendly User Interface
Good security
Offers trading strategies
Pros:
The most popular exchanges are supported.
Has the most user-friendly interface
There is a free version available for newcomers to try out.
More than 130 strategy templates are available.
Cons:
There is no strategy backtesting.
Provides only a limited amount of information about the performance of the templates.
10. Cryptohopper: Free Ethereum Arbitrage Trading Bot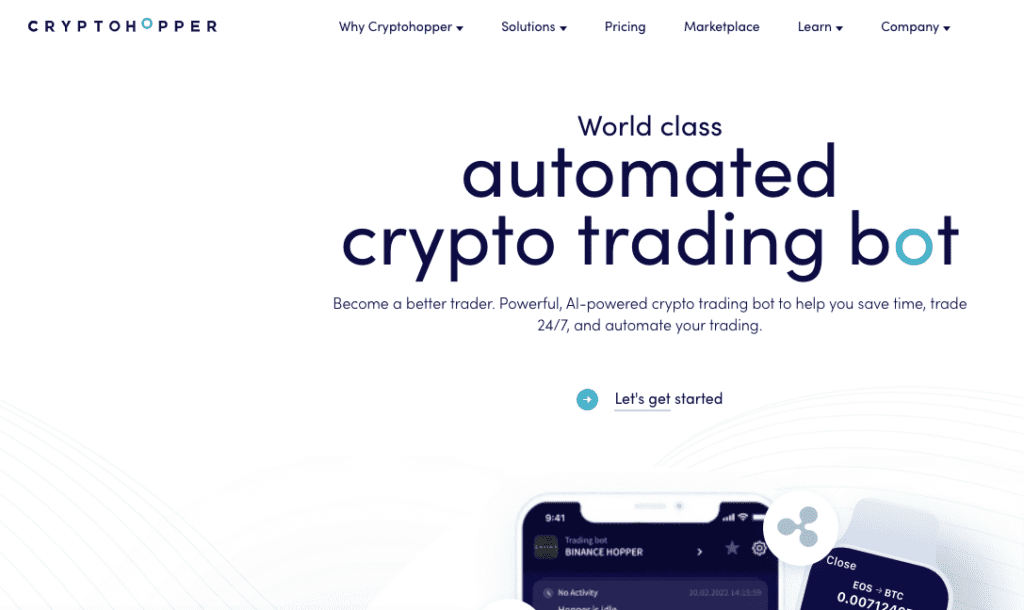 Cryptohopper is one of the best ethereum arbitrage bot, whose bot known as the market-making bot is one of the most well-known trading bots on Cryptohopper. It is similar to Pionex's Grid Bot, except it focuses on profiting from order book spreads.
Cryptohopper seeks to empower traders by offering a simple-to-use, full-featured tool that allows users to trade numerous cryptocurrencies with ease while removing human flaws from the process.
Features:
Customer Support
Exchange integration
Technical analysis
Completely cloud-based
External Signals
Shorting
Pros:
Doesn't charge a monthly fee in addition to a commission.
Access to high-level analytic tools is available to investors.
Advanced security protections are included in this comprehensive smartphone app.
Cons:
There are no choices for customer service over the phone.
To use the majority of the features, you must subscribe to a monthly plan.
11. Shrimpy: Best Ethereum Arbitrage Trading Bot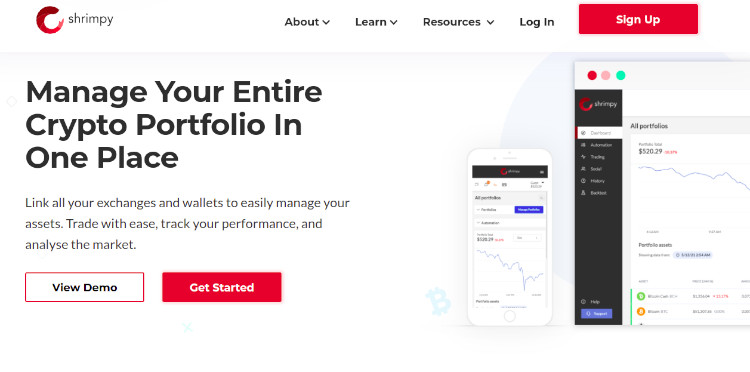 Shrimpy is an ethereum arbitrage bot launched in January 2018 and is a relatively new social cryptocurrency trading and portfolio management application. Shrimpy, like 3Commas, allows crypto dealers to manage their whole amount across 16 different exchanges. Shrimpy also includes social trading, portfolio performance tracking, backtesting, and Dollar-Cost Averaging, among other features.
Shrimpy allows you to design unique indexes that span all connected exchanges and use a distinct trading strategy for each.
Features:
Integrate several cryptocurrency trading exchanges into a single platform.
With a simple interface and crypto tools, you can manage your entire crypto portfolio.
Keep track of your portfolio's performance and make automatic adjustments to your investment strategy.
For each social trader who follows you, you will be paid a commission.
Using multiple indicators and trading tools, automated trading methods.
Pros:
Simple to use
Plans are affordable, and a free version is available.
Trading on the social web
Portfolio rebalancing
Backtesting
Cons:
12. Pionex: Best Ethereum Arbitrage Trading Bot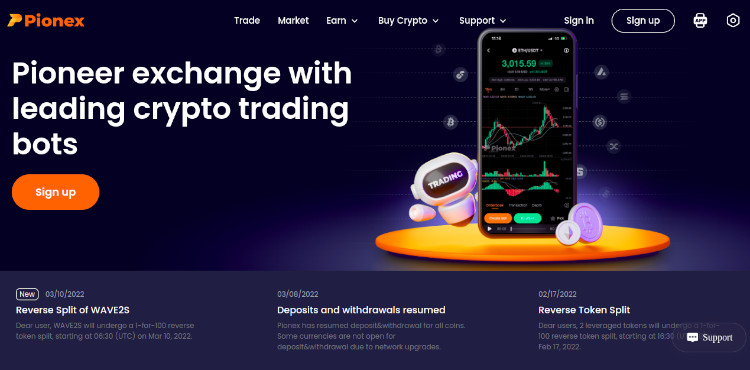 Pionex is an ethereum arbitrage bot that offers 12 free trading bots. Users can trade automatically 24 hours a day, seven days a week, without checking the markets constantly. It is one of the largest Binance brokers, combining liquidity from Binance and Huobi Global.
All users have access to the Pionex crypto exchange, which includes automated trading bots. You will, however, be charged a fixed fee of 0.05 percent on each maker or taker transaction. As a result, Pionex is one of the most cost-effective significant exchanges available.
Features:
Grid bots
Multiple currency support
Access through a mobile app
Backtesting
Automated trading
Pros:
Always free
Low trading fee
Cons:
Few exchange platforms
No customer support
Roundup
We hope you like our list of the best ethereum arbitrage software for ethereum arbitrage opportunities. Do let us know in the comments about your thoughts!
Limited Offers: On Growth Tools for Your Ecommerce Business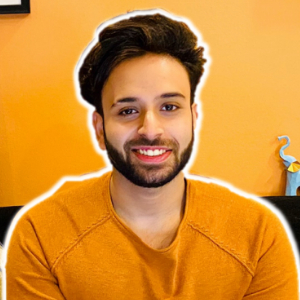 I and my team research various online verticals and can help you kickstart your Amazon business; so you could rake in more greenbacks with the best-recommended tools. Tap into the power of online retail business with me. I am just a mail away, so reach out to me if you want to scale up your niche business. mail: [email protected]