Last updated on January 18th, 2023 at 01:40 pm
Fulfillment by Amazon, acronymed FBA is a service offered by the e-commerce giant, Amazon. It allows Amazon sellers to assign all the logistics aspects of their business to Amazon itself. This service has become quite popular amongst sellers as they store their products in Amazon's fulfillment centers, and amazon picks, packs, ships, and provides customer service for these products. Thus with relatively little investment, FBA is making it possible to build a business that can easily generate high-level, steady income in a very short frame of time.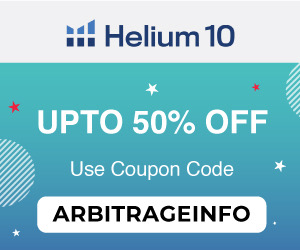 Zonguru Platform Overview
Zonguru was founded by two successful Amazon sellers and friends, Adam Hudson and Jon Tilley. The idea of Zonguru was born from a simple observation when they were facing the same problems faced by a plethora of other sellers i.e while using Amazon FBA 3 or 4 different tools needed to be used simultaneously to excel on the platform…this process was very inefficient, tedious and time consuming and involved incurring a lot of costs! The concept of Zonguru is very simple: make life easier for e-merchants by giving them access to 12 tools in 1.
Zonguru Review: Features and Popular Tools
Business Dashboard – Get hold of all your important Business Metrics instantly and easily in the dashboard. View the most important trends and metrics of Amazon business which is the most crucial aspect. With ZonGuru's Business Dashboard, you can always be aware of how your business is performing.
Sale Spy – This is a very powerful tool that gives you critical information that helps you track the performance of a particular product on Amazon, and it can help you choose the best product to invest in your niche. The sales intelligence is pulled from fresh, real data taken directly from Amazon's API. So there are no estimations or approximations, its all actual data pulled from Amazon. It's really user-friendly, you just have to add the ASN Code of the product and choose the country market to start tracking. Sales Spy gives data such as

Product Price
Actual Number of Monthly/Daily Sales
Total Monthly/Daily Revenue
Estimated Monthly/Daily Profits
Ratings and Reviews by Customers
Time since when the product is on Sale on Amazon
Total Number of Sellers
Best Seller Rank or BSR
Graphical Representation of Sales & Revenue
Love/Hate – Not every product is perfect, even if people are buying them. There are certain features or aspects of a product that people love or hate, this tool gives sellers a comprehensive idea of what users are liking or not liking about a product based on user reviews. The sellers can then contact the manufacturers and convince them to come up with an improved version of the product, so as to further improve sales. Sellers can put multiple products for Love/Hate analysis using a series of Keywords or ASN codes, The tool also does the analysis based on relevant keywords in the user reviews, for example keywords like "not durable" "stylish" in the user reviews can give you a comprehensive analysis of how many users have liked a particular product because it is stylish but at the same time have hated it because it is not durable. So you can opt to sell the product that has the best reviews or you can manufacture a new one keeping in mind what customers in this niche exactly want.
Email Automator – It is really important for sellers to run promotional offers from time to time, specifically to existing customers. This tool helps you make beautiful emails, with built-in templates, an easy to use interface to add professional graphics, product pictures, company logo, etc. All this can be automated as to exactly when to send the emails, the emails also can be personalized by using Variable Substitution feature, so that it seems that every email is handwritten for the user. You can even add attachments automatically, and all these customizations help prevent your emails from being designated as spam. You can introduce new products, do after-sales follow-ups, and greatly enhance your overall customer experience.
Keyword Tracker – Monitor the performance of your keywords. Use our Keyword Tracker to easily monitor where your products rank for important keywords. Amazon's search engine is a gold mine of potential customers; all they have to do is find you! This tool removes the need for manual keyword checking, allowing you to optimize your listings and grow sales.
Keyword Listing Optimizer – It is really important to remain competitive with your competitors. This tool scans your Amazon listing page and allows you to optimize the titles of your products, descriptions, feature lists, and other variables with relevant and high ranking keywords. It also checks if you have enough number of reviews and photos for each product. The idea of this tool is to ensure that your listing appears on top of the SERP for most of the relevant searches.
Product Monitor – Remain in control of your business at all times, Receive instant alerts on any product review or any type of listing hijack and remain in control of your business. It can also keep track of your competitor's listings so you have a better understanding of what your competitors are doing and take measures accordingly.
Negative Feedback – It is really important to know that Negative feedback isn't necessarily negative, it helps you as a seller, as you get to know exactly what your customers think of your product or business after using them, this helps you alter or modify your offerings to the liking of the users to have satisfied customers. The Negative Feedback tool, provides instant alerts when customers leave a rating of three stars and below. This allows you to navigate quickly to the Seller Page, so you can get in touch with your customer right away. This helps build a great reputation with the customers and that goes a long way.
Your Orders – As pointed out earlier, happy and satisfied customers is a very important aspect of selling online, and prompt customer support is very important in this regard. It's always healthy to remind your customers that they are actually buying the product from you and not the e-commerce platform itself, this helps create your identity as a seller and increases returning customers. This tool makes it easy and simple for you to search by orders, customer name. ASIN, marketplace, and more to find exactly what you're looking for. Finding and responding to a customer who has left a good or bad review has never been easier, a link takes you directly to the Seller Central messaging page. Find the order you are looking for instantly. You can now search or scroll through your orders so that you can instantly reach out to your customers and make sure that they are satisfied with your products.
Your Products – The worst nightmare for any seller is running out of stock for your best selling product. This tool keeps you on track! Simply enter your COGS, manufacturer delivery time, and shipping time. You can manage your inventory and re-order timelines. You'll receive inventory alerts when you're running low so you can prioritize re-supplying those crucial products. You will never run out of inventory again!
IP Monitor – One of the most advanced tools provided by zonguru The IP (acronym for Intellectual Property) Monitor helps protect you from IP theft such as the use of duplicate pictures to the pictures of the products in your store, by other sellers. You can choose to receive an alert when someone uses an identical photo of your product, even if they have doctored or retouched it.
Zonguru Review: Pricing Plans
Zonguru uses a variable pricing model in which the prices vary according to the type and volume of the tools you wish to opt for. For the initial trial, you can test all of the available features for free for 7 days without requiring a credit card before purchasing a plan. For the annual plan you need to pay the entire annual fees upfront, but you can change your plans mid way, according to your requirements. It is advisable that you start with the starter plan and gradually scale up as your business starts expanding.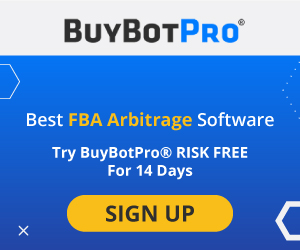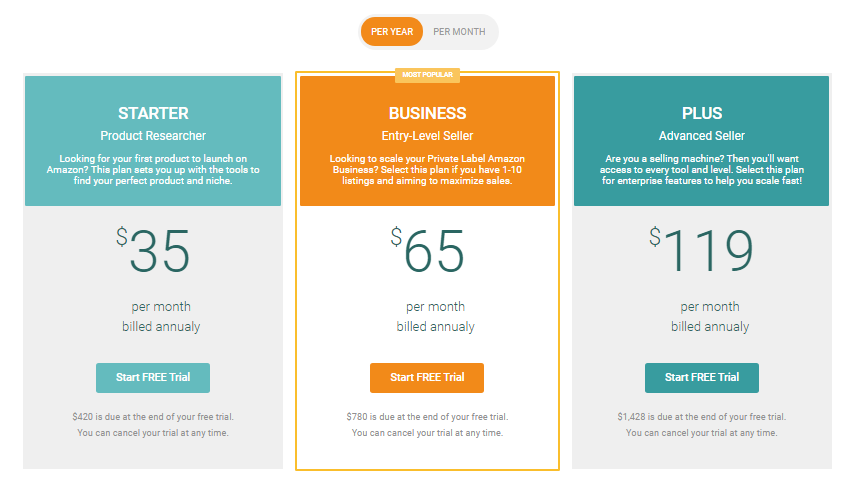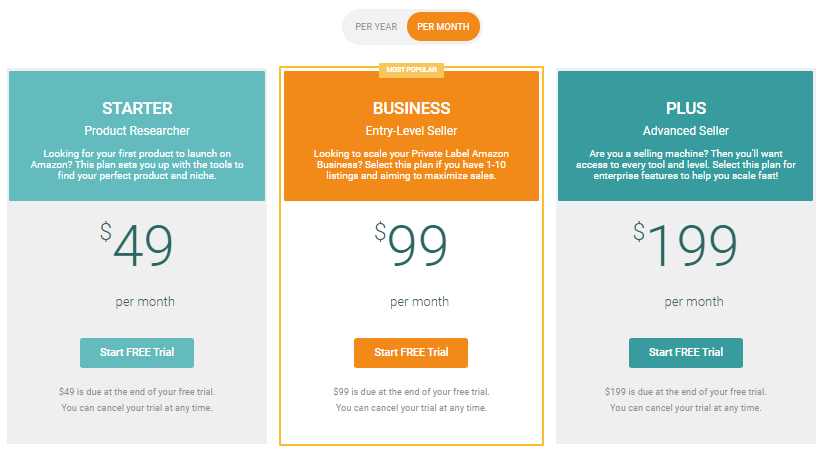 Zonguru Extension Review
It becomes very easy and profitable when sellers can have an inside look at product prices, bestseller ranks, reviews, ratings, estimated sales, and more for any listing on Amazon. The Zonguru Chrome Extension helps make product research a more intuitive process and gives you the tools to feel confident when deciding whether or not to invest in a new product.
Free Trial: Discount Coupon Codes (if any)
Signup with this ZonGuru link to avail exclusive offers (only for Arbitrageinfo readers).
Zonguru Alternatives and Competitors: 2019
There is tremendous competition in the eCommerce market, when it comes to FBA sellers, The demand for FBA tools is also in the booming phase. Therefore a lot of service providers have mushroomed in recent times and offer tools that are quite similar to Zonguru. Below is the list of popular Alternatives Zonguru :
Repricer express
Unicorn Smasher
KeyworX
Zonguru User Reviews and Customer Feedback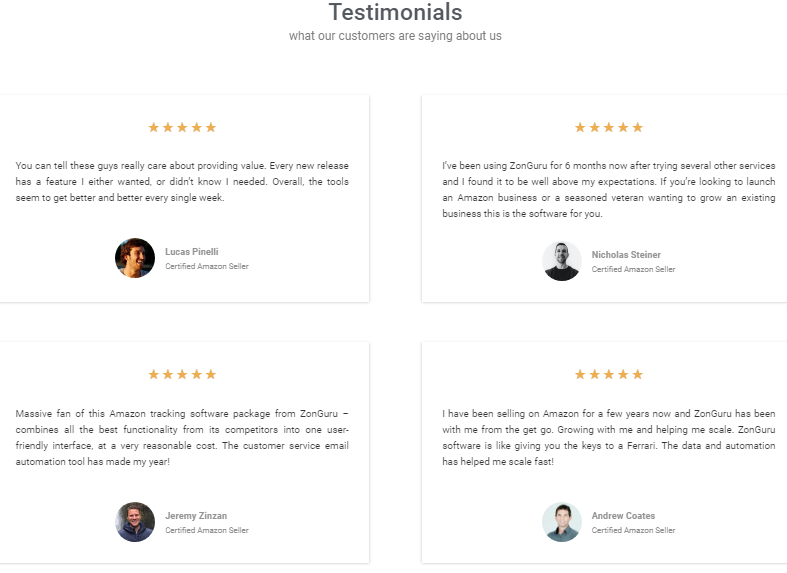 "I've been using ZonGuru for 6 months now after trying several other services and I found it to be well above my expectations. If you're looking to launch an Amazon business or a seasoned veteran wanting to grow an existing business this is the software for you." – Nicholas Steiner, Certified Amazon Seller.
"Massive fan of this Amazon tracking software package from ZonGuru – combines all the best functionality from its competitors into one user-friendly interface, at a very reasonable cost. The customer service email automation tool has made my year!" – Jeremy Zinzan, Certified Amazon Seller.
"I have been selling on Amazon for a few years now and ZonGuru has been with me from the get go. Growing with me and helping me scale. ZonGuru software is like giving you the keys to a Ferrari. The data and automation has helped me scale fast!" – Andrew Coates,Certified Amazon Seller.
Round Up: Is ZonGuru the Best Amazon Seller Tool?
With multiple sellers selling the same product and competing constantly to appear on the top of the search results trying to get visibility in front of millions of users searching for the product, selling on a platform like Amazon can be very complicated also involves a lot of time consuming processes. This guideline will be crucial for you if consolidating all of your analytics, product research, and performance metrics into one place is your priority. Zonguru excels at putting everything you need in one place. Zonguru login process is pretty simple and if opting for pricing plans seems like an idea for another day, then just go ahead with the free trial plan to give your business a boost.
Limited Offers: On Growth Tools for Your Ecommerce Business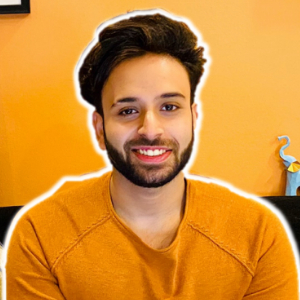 I and my team research various online verticals and can help you kickstart your Amazon business; so you could rake in more greenbacks with the best-recommended tools. Tap into the power of online retail business with me. I am just a mail away, so reach out to me if you want to scale up your niche business. mail: [email protected]