Last updated on January 18th, 2023 at 01:40 pm
With a massive boom of the idea of online marketplaces, the number of people visiting the retail markets have gone down significantly and rightly so, because now they are been given everything while they enjoy the comfort of their homes. One of the businesses to have enjoyed the same to its fullest is Amazon. From being a small online bookstore, to being the one stop shop for everything there is, Amazon has become people's first choice. A survey showed that 55% of people tend to first look through Amazon and then any other online marketplace. It has expanded in an unprecedented and unexpected manner in the past but is now set to rule the area and it is quite often that it is called the future of the retail market. Also, it provides quite an opportunity to make money. The simplest of all is retail arbitrage, where you find and sell products, bought at a wholesale price and the difference in the cost price and selling price, makes up for your profit. You can easily find such products in Walmart or eBay and make quite a profit off it. Other than that, FBA is an option, where you send your inventory to Amazon's warehouse and when an order comes in, they ship it off for you. You could work as an Amazon affiliate which gets you up to 10% commission for every product that you sell. For that, you need to focus higher on the commission categories and use one Amazon link. Also, research on the keywords, target buyer keywords, look up your niche and such. You can sell Private Label Products with Amazon FBA and the potential to make money with the same is in millions. In simple, you have to create a product, find a manufacturer, and start selling that product on Amazon and for it would be Fulfilled by Amazon, you have to send it to their inventory and once an order is placed, they would deliver it. There are more options that you could learn about. Here we have done a comparative analysis of the best retail arbitrage tools: Jungle Scout and Unicorn Smasher.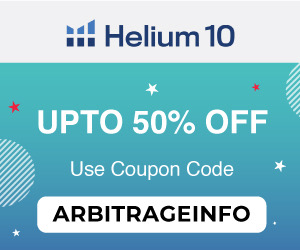 Tips on Choosing the Right Amazon Product Research Tool
The right product research tool could do wonders for your business, for it could find the best possible product for you to sell and expand or drive sales significantly. For that, you too need to have a thorough idea of what business you have, the demographic you serve, the material you would possibly have access to and more.
Jungle Scout vs Unicorn Smasher: Platform Overview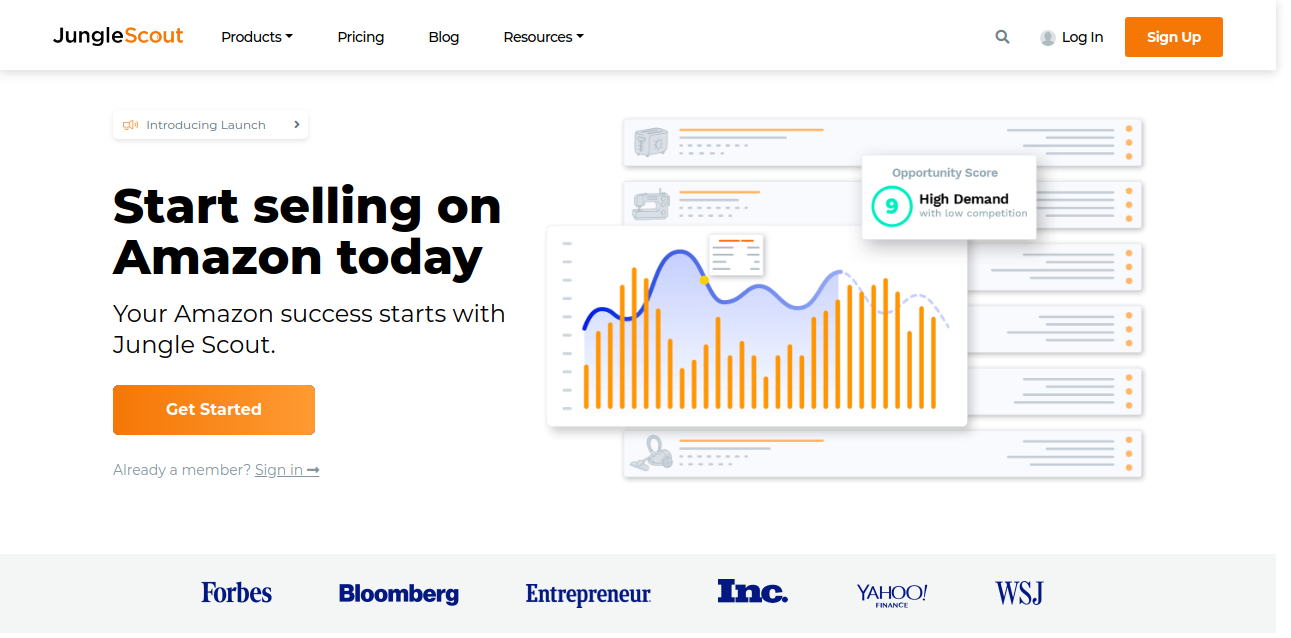 The first product research tool to be introduced in the market, Jungle Scout was founded by Greg Mercer in 2014 and since, has expanded so much to become the go-to for both the entrepreneurs and the power sellers alike. It has become the solution to finding great products to sell on Amazon. They offer both- Web App and a Chrome Extension where the former allows you to search for and find niches and the latter helps evaluate products, niches and search terms. With more than 99,000 thousand customers, it is a very strongly recommended platform.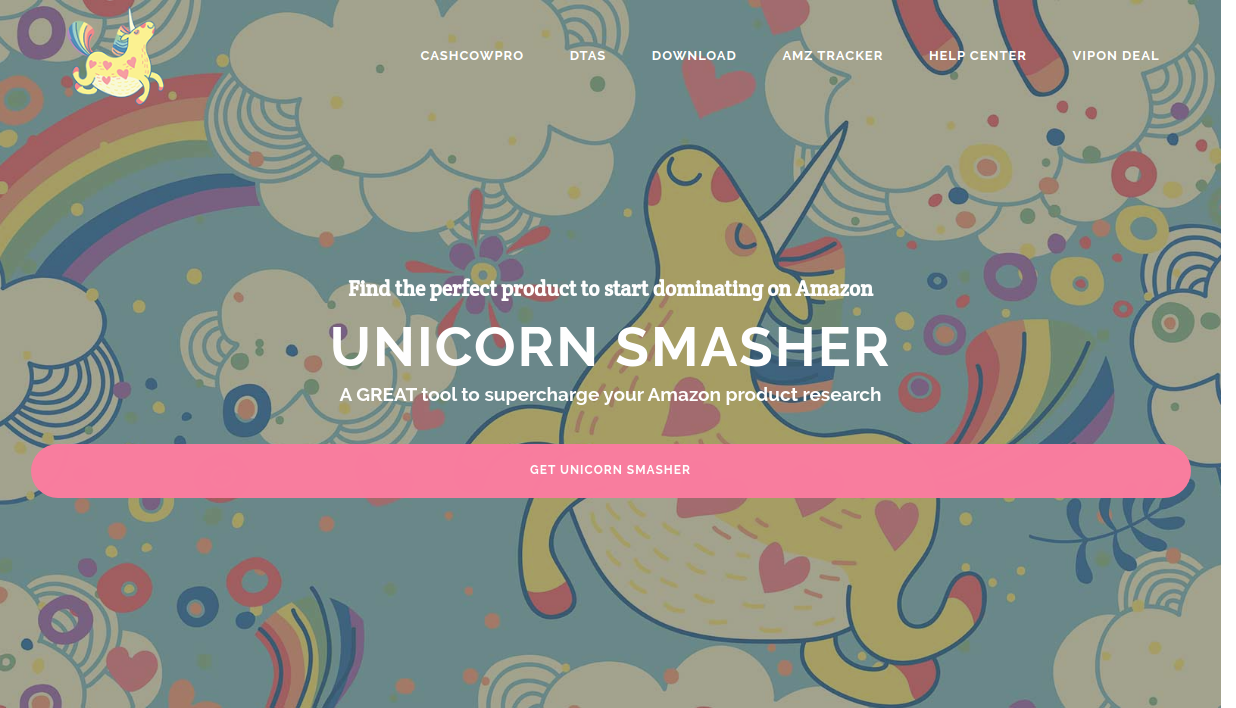 Known to be a great tool to supercharge you Amazon product research, Unicorn Smasher helps find the perfect products that would help you dominate in Amazon. It has been introduced by the creators of AMZ tracker and is one of the best tools on the market with a whole lot of things to offer. With comprehensive data, full dashboard, accurate sales estimate and opportunity score, this is the best one can get.
Jungle Scout vs Unicorn Smasher: Features Comparison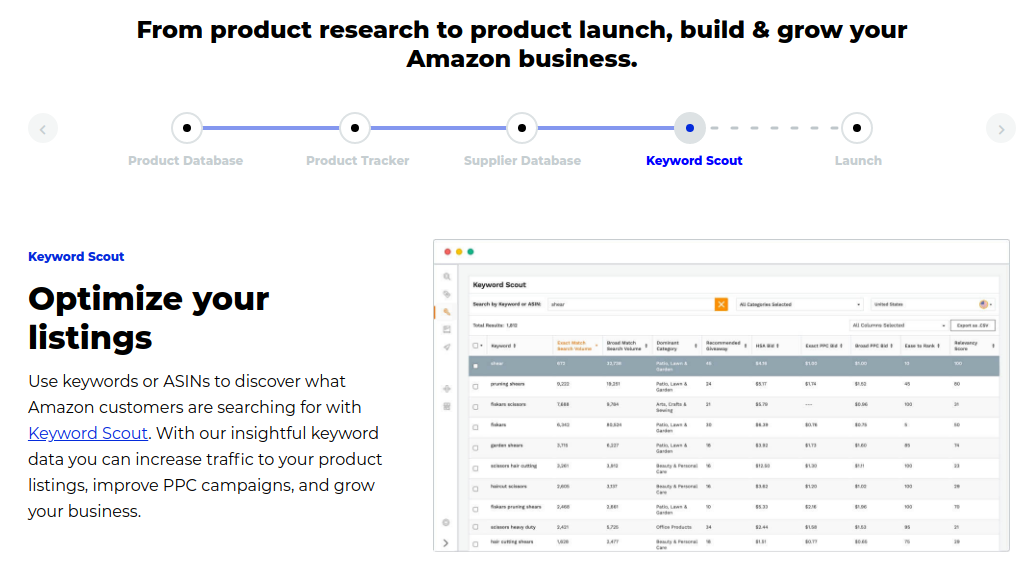 The following are the features offered by Jungle Scout–
Jungle Scout's Product Database– find Amazon product opportunities by applying a wide variety of filters, including category, review counts, and average sales.
AccuSales algorithm– receive the most accurate data, which eventually helps in the decision-making process.
Product Tracker – verifies your idea, monitors product to reduce risk of seasonality or shifts in the demand cycle and launch a great product.
Identify Keyword Trends and Optimize Listings– They show you customer search trends, using keyword-level insights to build better product listings, increase brand exposure, and drive extra sales.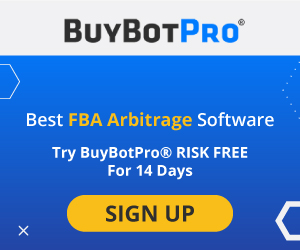 Supplier Database– find suppliers, their top customers and their verified shipping records from all over the world.
Helps boost sales with automated email communications & build promotions and personalized customer experience gives you the power to minimize negative feedback, increase reviews, and improve your sales velocity.
The following are the features offered by Unicorn Smasher–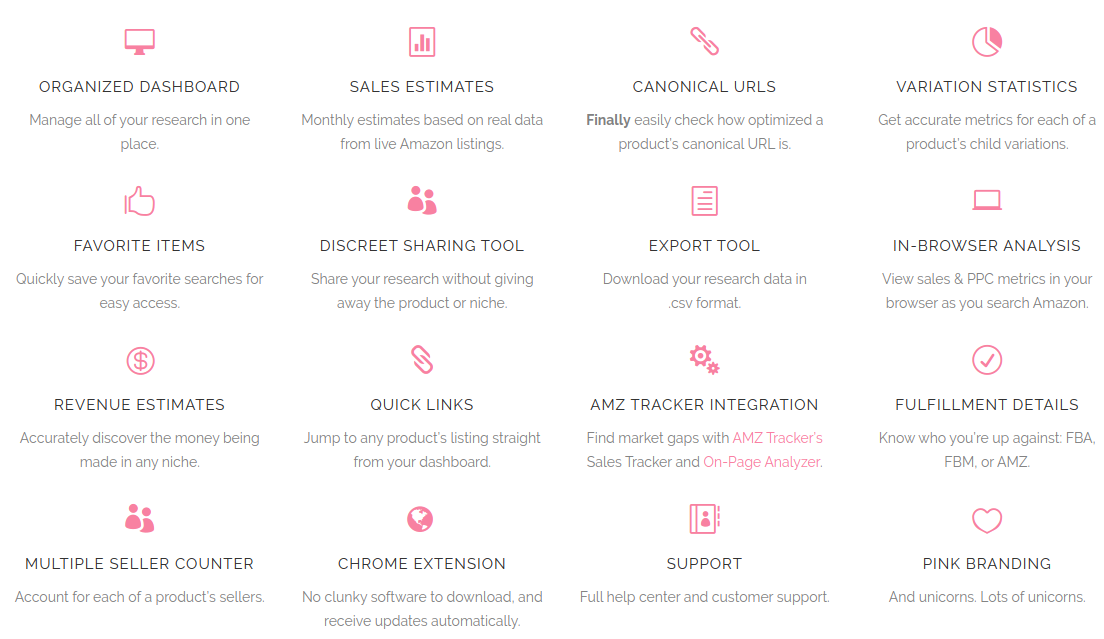 Comprehensive Data- Learn what it takes to make it in any category with an inside look at the prices, bestseller ranks, reviews, ratings, estimated sales, and more for any product on Amazon.
Full Dashboard- Easily manage all of your research in one place with an ultra-organized dashboard packed with all the information you need to find money-making products.
Accurate Sales Estimates- their sales and revenue estimates are based on real figures from tens of thousands of live products to help project the profitability of any niche with confidence.
Opportunity Score- Analyze the whole Amazon market and let you know what product is a good opportunity to make you dominate on Amazon.
AMZ Tracker- Integration with AMZ Tracker would provide an inside edge and you could enter your potential competitors' listings in the On-Page Analyzer to see if they're optimized, then spy on their exact daily sales in the Sales Tracker. A high-selling niche with unoptimized listings could mean a short road to the top of your category.
Jungle Scout vs Unicorn Smasher: Benefits
The following are the benefits offered by Jungle Scout–
Easy to use
Helps track and add products that are potential options
Gives in-depth information
Highly reliable data
Organization of products as per thematic lists
Helps determine the search frequency of any product, seasonality, and competition levels.
The following are the benefits offered by Unicorn Smasher–
Organised Dashboard
Sales Estimates
Canonical URLs- easily check how optimized a product's canonical URL is.
Variation Statistics
Quickly save your favorite searches for easy access.
Share your research without giving away the product or niche.
Export Tool
In- Browser Analysis
Revenue Estimate
Quick Links
Multiple Seller Accounts
Jungle Scout vs Unicorn Smasher: Pricing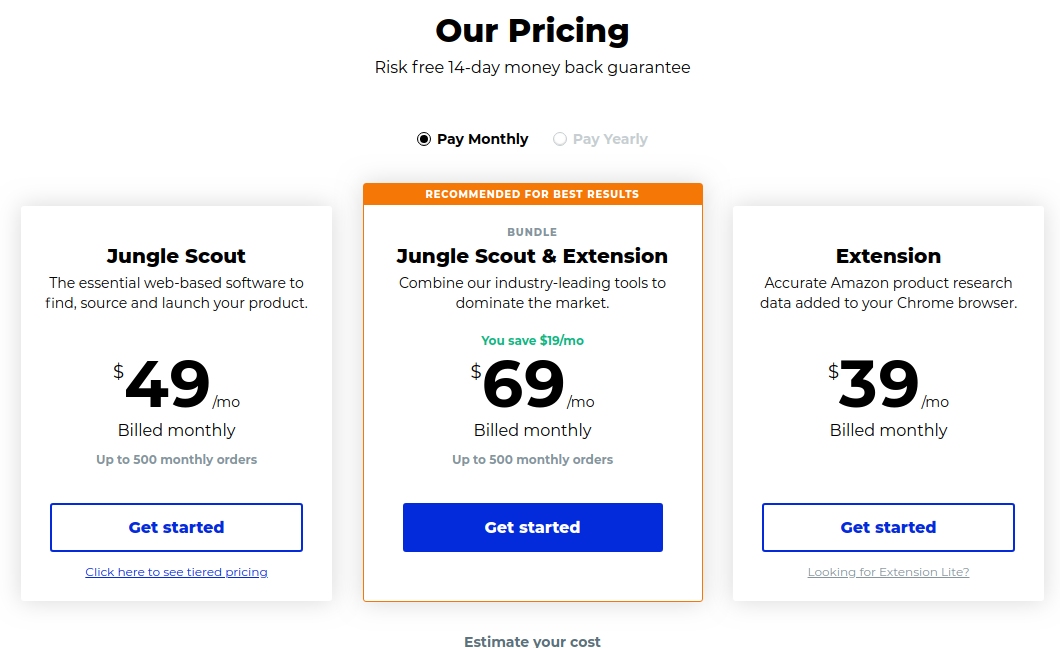 This explicitly explains how the pricing system for Jungle Scout works-
Jungle Scout- The best all-in-one software to find and launch your product- for which you would be charged $49 per month.
Jungle Scout and Extension- Dominate the market with both of our most powerful tools in the industry.- for which you would be charged $69 per month.
Extension- The industry-leading extension for market intelligence on Amazon- for which you would be charged $39 per month.
For the ones who would rather pay yearly, you would be saving $120 on Jungle Scout and would be required to pay only $468 annually. You would be saving $348 on Jungle Scout and Extension and would be required to pay $588 annually and for Extension, you would save $240 and pay $228 annually.
Signup with this Jungle Scout link to avail exclusive offers (only for Arbitrageinfo readers).
Unicorn Smasher is a free software and you have to pay nothing for such a brilliant tool, while you would have to easily cough up more than $50 each month for any other software offering similar things.
User reviews
The customers are pretty happy with what Jungle Scout has to offer-
".. beyond amazing. From the features, (free and paid), to the videos and support team behind it.''
"..is the best Amazon tool for it is easy to navigate and provides information of great value."
"It definitely streamlines my Amazon product research and is helpful."
Limited Offers: On Growth Tools for Your Ecommerce Business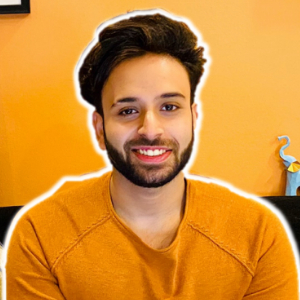 I and my team research various online verticals and can help you kickstart your Amazon business; so you could rake in more greenbacks with the best-recommended tools. Tap into the power of online retail business with me. I am just a mail away, so reach out to me if you want to scale up your niche business. mail: [email protected]