Last updated on January 18th, 2023 at 01:41 pm
The internet has opened up to us a myriad of options, not only to look up things, connect, learn but also to earn. One of the best ways to do so is the online marketplace. We all know how Amazon has been expanding exponentially, and it is being called the future of retail, and the reasons for the same is unveiling right before us. It started as an online bookstore and is now the one-stop-shop for all of the consumer's needs. It is also known to have broken its own record on Cyber Monday 2017 when it sold more products than it ever did in a single day. It has driven retail stores down significantly because buyers chose to sit back at home and flip through different online stores that actually go out and shop. A survey revealed that 55% of people tend to first look through Amazon and any other online marketplace.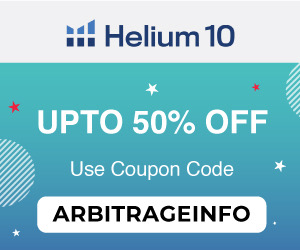 Irrespective, here are some ways in which you can make money on Amazon. You could work as an Amazon affiliate which gets you up to 10% commission for every product you sell. For that, you need to focus higher on the commission categories and use one Amazon link. Also, research on the keywords, target buyer keywords, look up your niche, and such. You can sell Private Label Products with Amazon FBA, and the potential to make money with the same is in millions. In simple, you have to create a product, find a manufacturer, and start selling that product on Amazon, and for Amazon would fulfill it, you have to send it to their inventory, and once an order is placed, they would deliver it. You could get into retail arbitrage, which necessarily is buying a product at wholesale price and selling it on Amazon for a higher rate such that the difference is your profit. These are a couple of examples, and there are more that you could lookup. Irrespective, Amazon is becoming more vast each day and has a lot to offer. In this post, we will compare two retail arbitrage tools named 'Jungle Scout' and 'Amazeowl.' I Hope this platform comparison would be helpful to you.
Tips on Choosing the Right Amazon Product Research Tool
The Amazon product research tools essentially help you find what products are worth selling and shortly bring incredible profits. This is a simpler way in comparison to manually looking up each product and such. It not just validates the ideas but helps toward the realization of the same. When looking for a Product Research Tool, you cannot really bank on one because what works for one seller might not work for you and such. So, you really have to follow your gut and see what works for you.
Jungle Scout vs Amazeowl: Platform Overview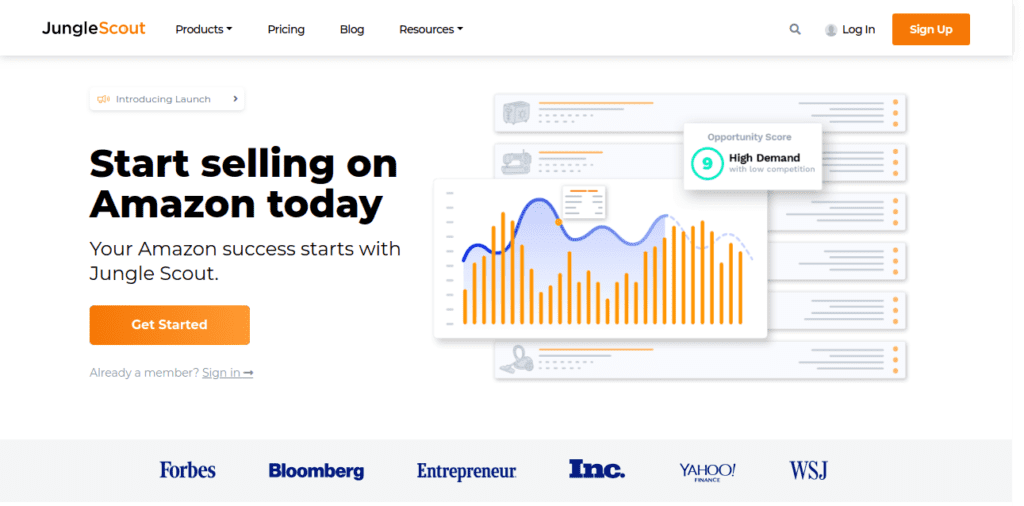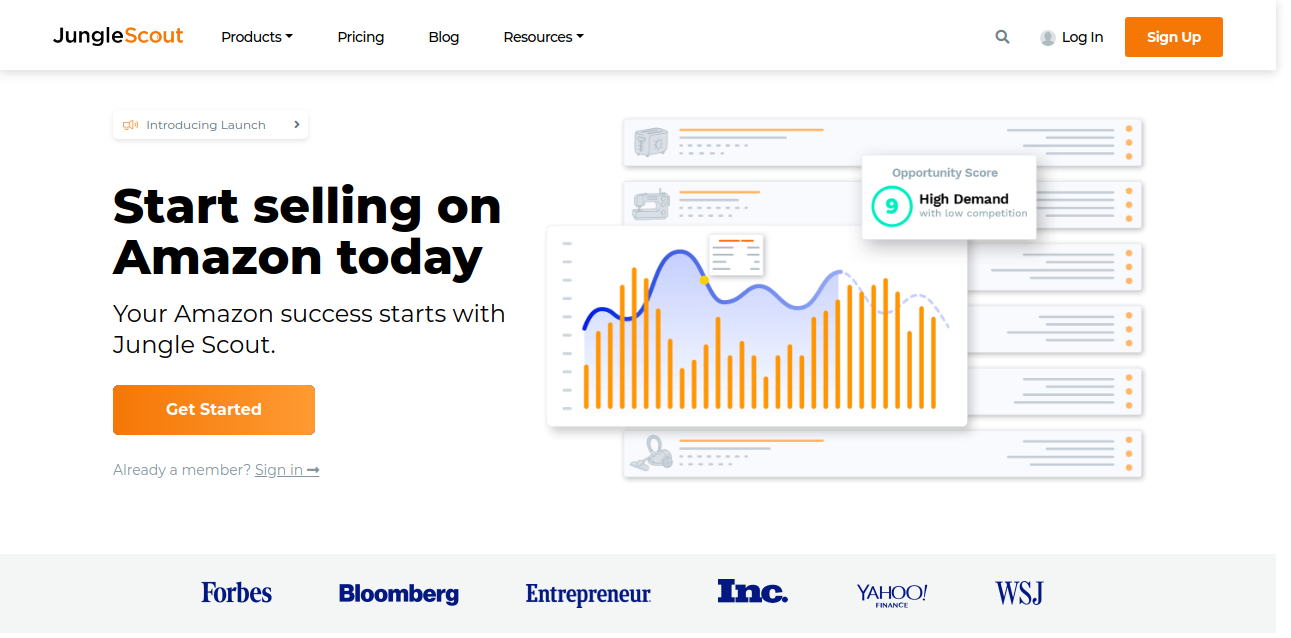 Jungle Scout was founded by Greg Mercer in 2014 and has since found great products to sell on Amazon. It was the first product research tool on the market, and since then, it has grown so much to become the go-to for both entrepreneurs and power sellers alike. With more than 99,000 customers, it is a very strongly recommended platform and comes as a Web App and a Chrome Extension where the Web App allows you to search for and find niches. The Extension helps evaluate products, niches and search terms.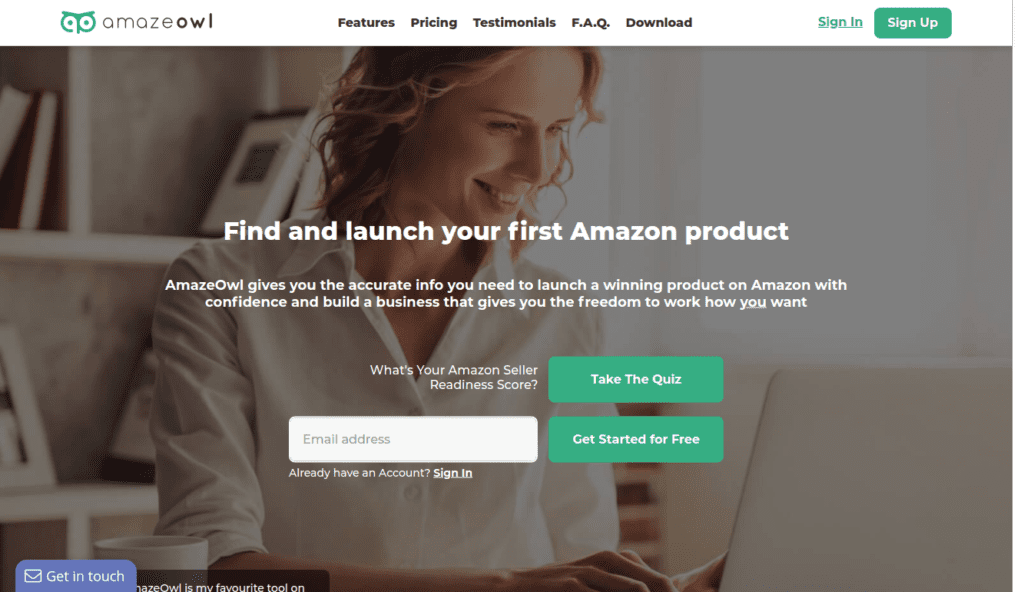 A relatively new chrome extension, Amazeowl helps more than 4000 people start their businesses on Amazon each month. It helps look for more than 600 million products and 11 marketplaces and all with absolute ease. Also, it helps validate and launch your winning product idea and stay a step ahead of your competition. They show you some of the most accurate statistics and information when analyzing products to sell.
Jungle Scout vs Amazeowl: Features Comparison
Jungle Scout has a set of some amazing features: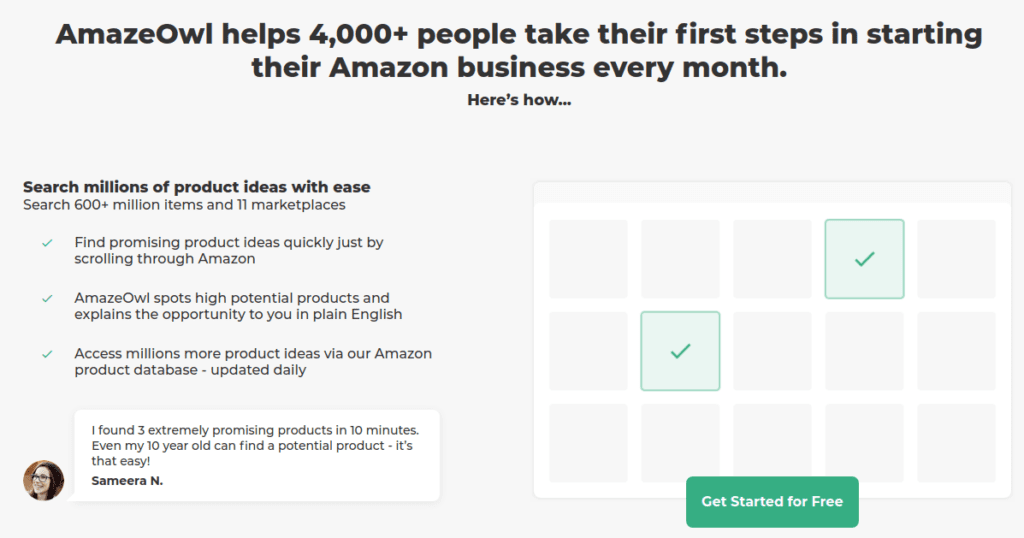 They help find product opportunities on Amazon by applying various filters, including category, review counts, and average sales using Jungle Scout's Product Database.
Using their AccuSales algorithm, you get the most accurate data, which eventually helps in the decision-making process.
Their Product Tracker verifies your idea, monitors the product to reduce the risk of seasonality or shifts in the demand cycle, and launches a great product.
They show you customer search trends, using keyword-level insights to build better product listings, increase brand exposure, and drive extra sales.
With their Supplier Database, you can find suppliers, their top customers and their verified shipping records from all over the world.
It helps boost sales with automated email communications & build promotions, and personalized customer experience gives you the power to minimize negative feedback, increase reviews, and improve your sales velocity.
Amazeowl too comes with a staggering set of features: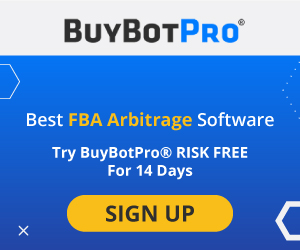 It helps find promising products only by scrolling through Amazon, and when it spots high potential products, it explains the opportunity to you.
Their Amazon product database is updated daily and gives access to millions of more product ideas.
It shows the accurate data you need to understand your market, and products are ranked with a simple 5-star system to show you the ease of entry, demand, and potential profit.
Shows your competitors' daily changes to their price, images, titles, and keywords to stay on top.
They attract more buyers to your product with keyword monitoring to see the impact of changes.
Jungle Scout vs Amazeowl: Benefits
Jungle Scout sure comes with a lot of benefits which include:
It is effortless to use and helps easily add and track products you've identified as potential options.
It gives in-depth information about everything, and their data is highly reliable.
Helps organize products as per thematic lists.
Helps determine the search frequency of any product, seasonality, and competition levels.
Amazeowl has a couple benefits of their own:
It is a very dedicated desktop app that saves listings directly from Amazon.
It helps really get into the product's demands and competition.
Also, it keeps an eye on the competition.
Jungle Scout vs Amazeowl: Pricing
Jungle Scout has a number of packs to offer. If you choose to pay monthly, the following are your options-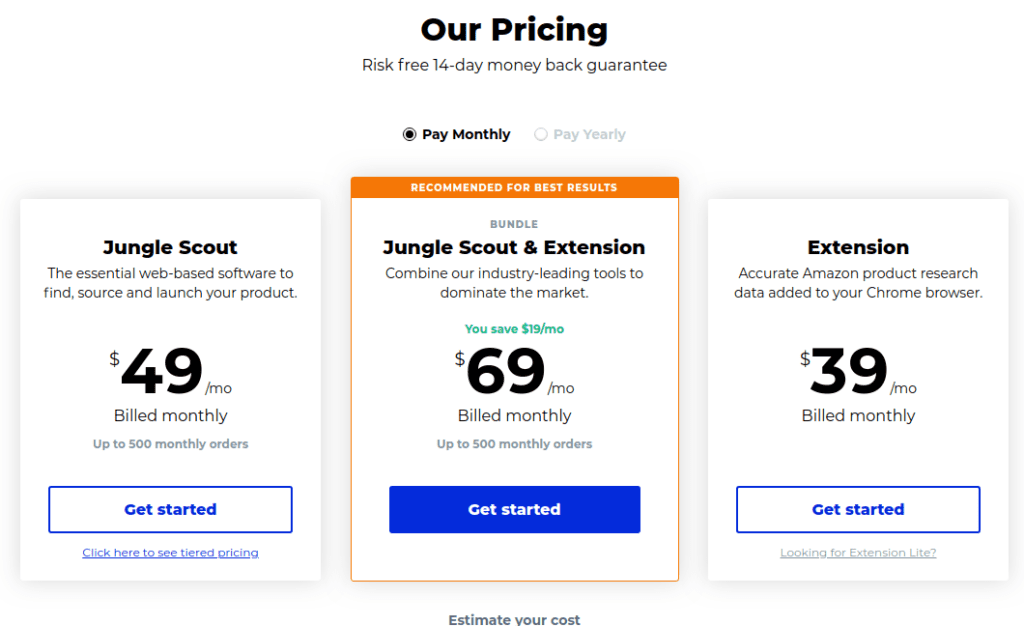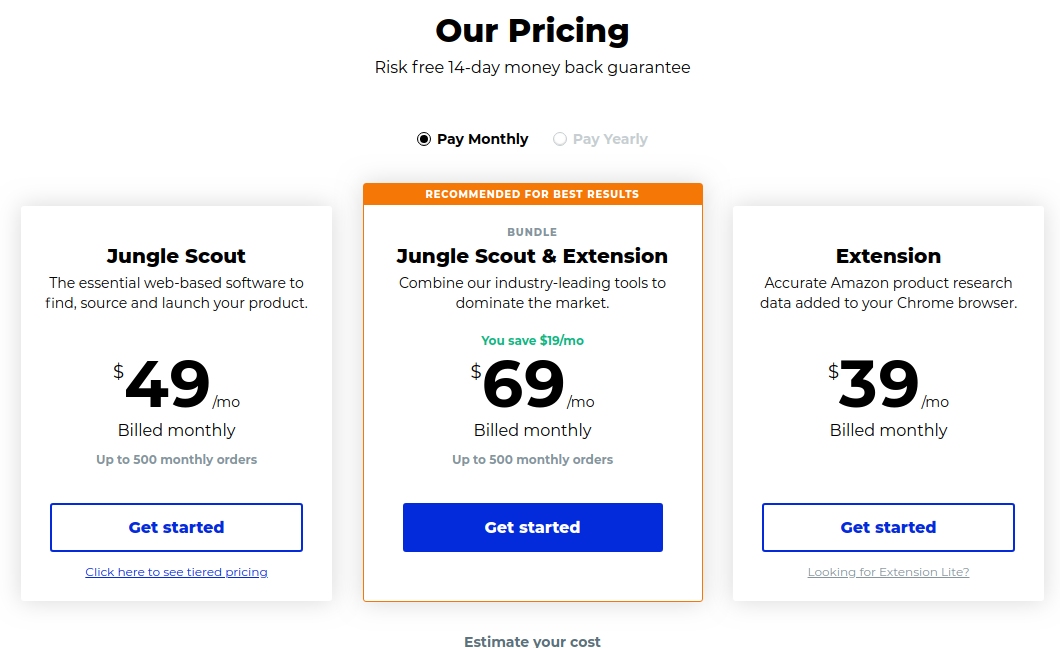 Jungle Scout– The best all-in-one software to find and launch your product- for which you would be charged $49 per month.
Jungle Scout and Extension- Dominate the market with both of our most powerful tools in the industry.- for which you would be charged $69 per month.
Extension- The industry-leading extension for market intelligence on Amazon- for which you would be charged $39 per month.
For the ones who would rather pay yearly, you would be saving $120 on Jungle Scout and would be required to pay only $468 annually. You would be saving $348 on Jungle Scout and Extension and would be required to pay $588 annually and for Extension, you would save $240 and pay $228 annually.
Amazeowl's plans are said to fit onto different user goals and are as follows: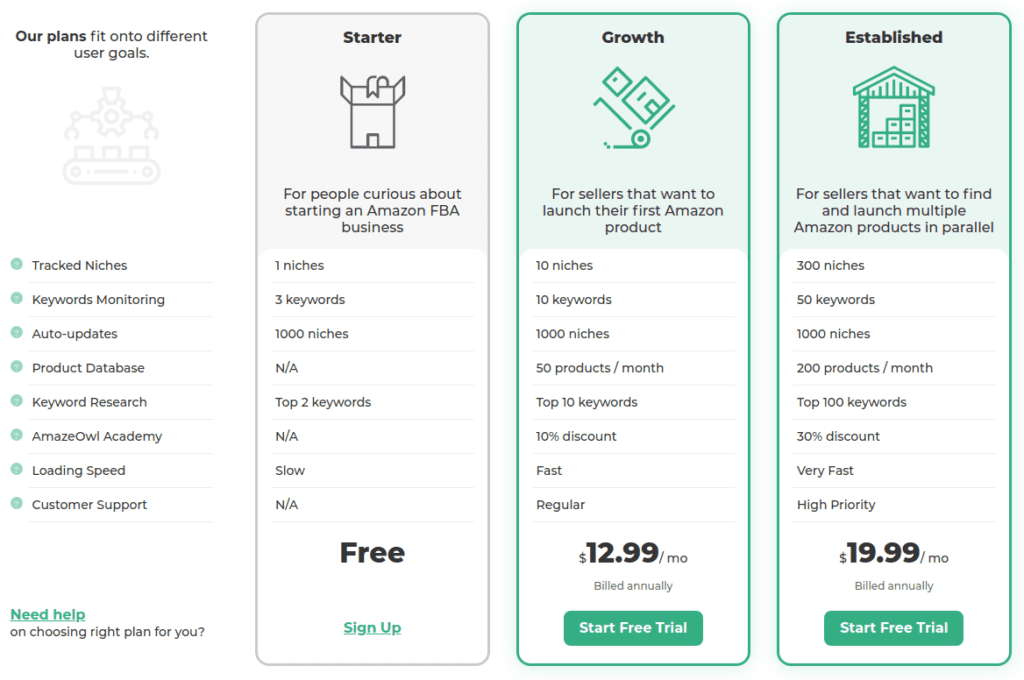 The Starter plan- for people curious about starting an Amazon FBA business, is Free.
Growth Plan- apt for sellers that want to launch their first Amazon product- costs $9.99 per month, if paid annually.
Established- apt for sellers that want to find and launch multiple Amazon products in parallel comes at $15.99 per month, annually.
Jungle Scout vs Amazeowl: User reviews
As per the users, Jungle Scout:
"..is beyond amazing. From the features, (free and paid), to the videos and support team behind it.''
"..is the best Amazon tool for it is easy to navigate and provides information of great value."
"It definitely streamlines my Amazon product research and is helpful."
As per the users, Amazeowl:
"Amazing tool. I have been using Amazeowl for a while now, and I would say it has been amazing. It is effortless to understand and use the features provided by the tool. I was able to self-learn the tool and launch my own product on Amazon within a short time. The data provided by Amazowl for the research purpose is reliable and very accurate. I am thankful that I came across this tool and would definitely recommend it to launch and sell your products quickly!"
Limited Offers: On Growth Tools for Your Ecommerce Business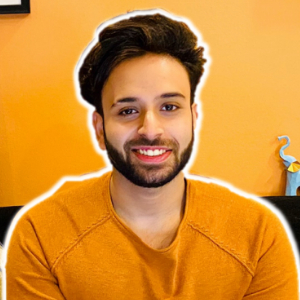 I and my team research various online verticals and can help you kickstart your Amazon business; so you could rake in more greenbacks with the best-recommended tools. Tap into the power of online retail business with me. I am just a mail away, so reach out to me if you want to scale up your niche business. mail: [email protected]