Last updated on January 18th, 2023 at 01:41 pm
The age of digitalization has been a blessing in the truest of senses, and irrespective of the number of flaws that can be pointed out, the pros outnumber the cons each day. It has also given us the online marketplace that delivers all our needs in our houses' comfort. When we speak of online marketplaces, it is hard to get by without speaking of Amazon, which has made its way to the big four companies, Google, Facebook, and Apple. It is an American multinational technology company centered on e-commerce, cloud computing, digital streaming, and artificial intelligence. It is currently a marketplace for everything you would want, from software to toys, apparel, furniture, jewelry, and more, but it started small as an online marketplace that just sold books. Amazon has, over the years, offering some great opportunities for entrepreneurs and the people who wish to establish their own business and make big bucks and delivers quite sufficiently. One of their simplest ways would be FBA- which Amazon fulfills, and all you really have to do is ship off your products to Amazon and as and when the orders are placed, they ship them off. Other than that, there is retail arbitrage, where you buy products off at a wholesale rate or a much cheaper rate in, say, Walmart or eBay and sell it on Amazon, and your difference would be your profit. If your work as an Amazon associate, you need to focus higher on the commission categories and use one Amazon link, but you will earn up to 10% commission for every product you sell. You can sell Private Label Products with Amazon FBA, and the potential to make money with the same is in millions. In simple, you have to create a product, find a manufacturer, and start selling that product on Amazon, and for Amazon would fulfill it, you have to send it to their inventory, and once an order is placed, they would deliver it. These are, to name a few, and carry immense potential. Here we have done a comparative analysis of the best retail arbitrage tools: Jungle Scout and Zonguru.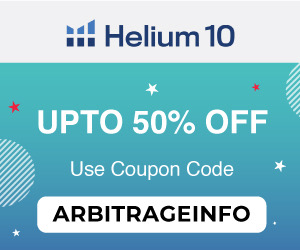 Tips on Choosing the Right Amazon Product Research Tool
Anyone selling on the market would primarily look for the product that would potentially drive the highest revenue. And with Amazon being the huge marketplace that it is, it offers consistent growth that makes betting on one particular product extremely difficult. So, it is necessary to carry out product research and find out what exactly fits the bill. It is impossible to tell you what would work for you for sure, so the best way to decide on an Amazon Product Research Tool is to do thorough research about it so that you begin to understand which feature you would want for yourself. You cannot necessarily have a checklist for such a thing where each tick would make it better, but follow your gut and comprehend what would click.
Jungle Scout vs Zonguru: Platform Overview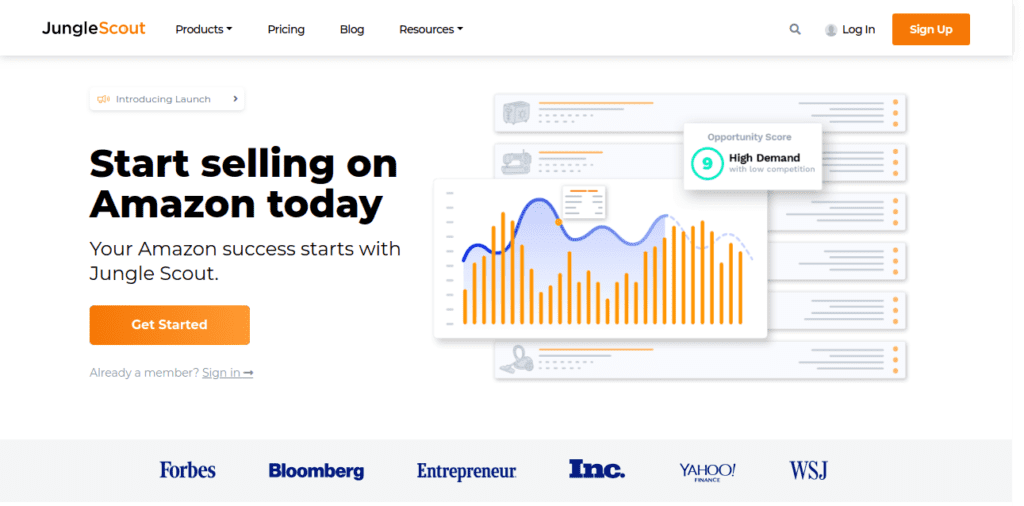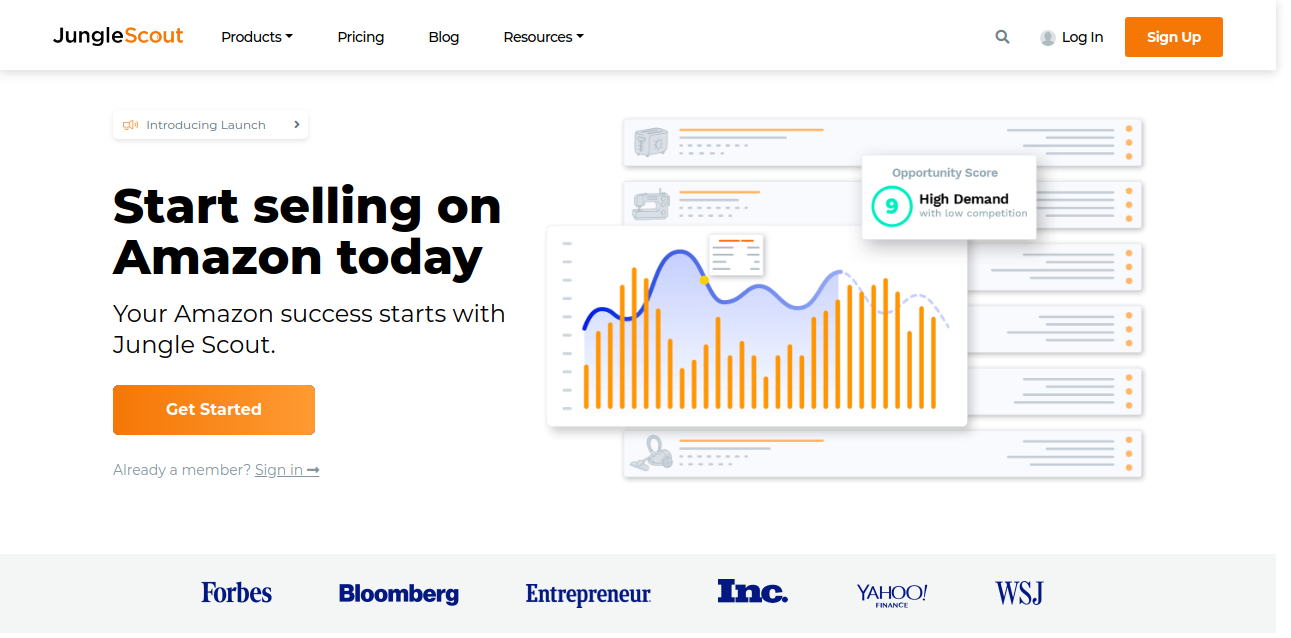 Jungle Scout, founded by Greg Mercer in 2014, is the perfect solution to finding great products for you to sell on Amazon. It was the first Amazon product research tool on the market and has come a long way since and has now become the go-to for novices and power sellers. They have more than 99,000 thousand customers, all of whom very strongly recommend the platform. They come as a Web App and a Chrome Extension. The former allows you to search for and find niches, and the latter helps evaluate products, niches and search terms.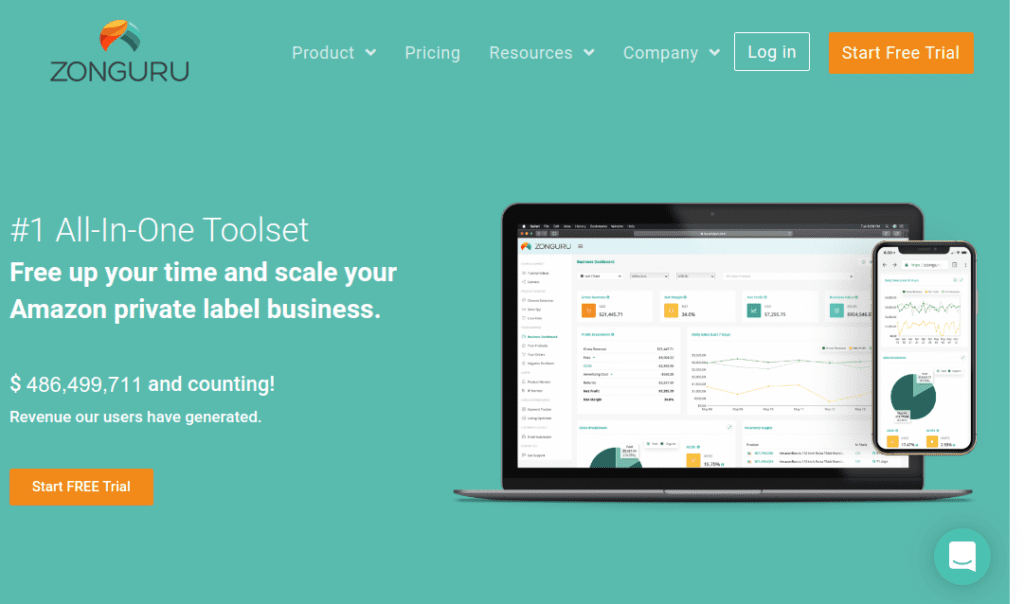 Known to be created by Amazon sellers for Amazon sellers with the appropriate business intelligence an owner would want for their respective brands, Zonguru assists in the optimization of your business for sales, profits and customers and each of the tools is built, keeping in mind the possible needs of a business owner. Their best feature is the fact that despite all of their brilliant features, they keep on updating, adding and improving the existing features to help with the user experience and to help deliver better results.
Jungle Scout vs Zonguru: Features Comparison
Their newest feature finds quality, reliable suppliers from about millions of them in just a couple of seconds.
Allows usage of varying filters, which includes the category, review counts, and average sales, and at the same time remove what you do not need.
Provides all the information on consumer and competitor trends using their AccuSales algorithm.
Helps monitor the product and verify it using Product Tracker.
Actively helps look for keyword trends and optimize listings that can help create better product listings, increase brand exposure, and drive extra sales.
Signup with this Jungle Scout link to avail exclusive offers (only for Arbitrageinfo readers).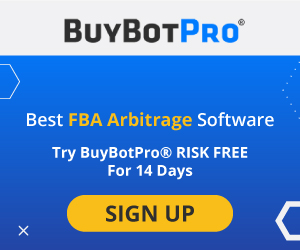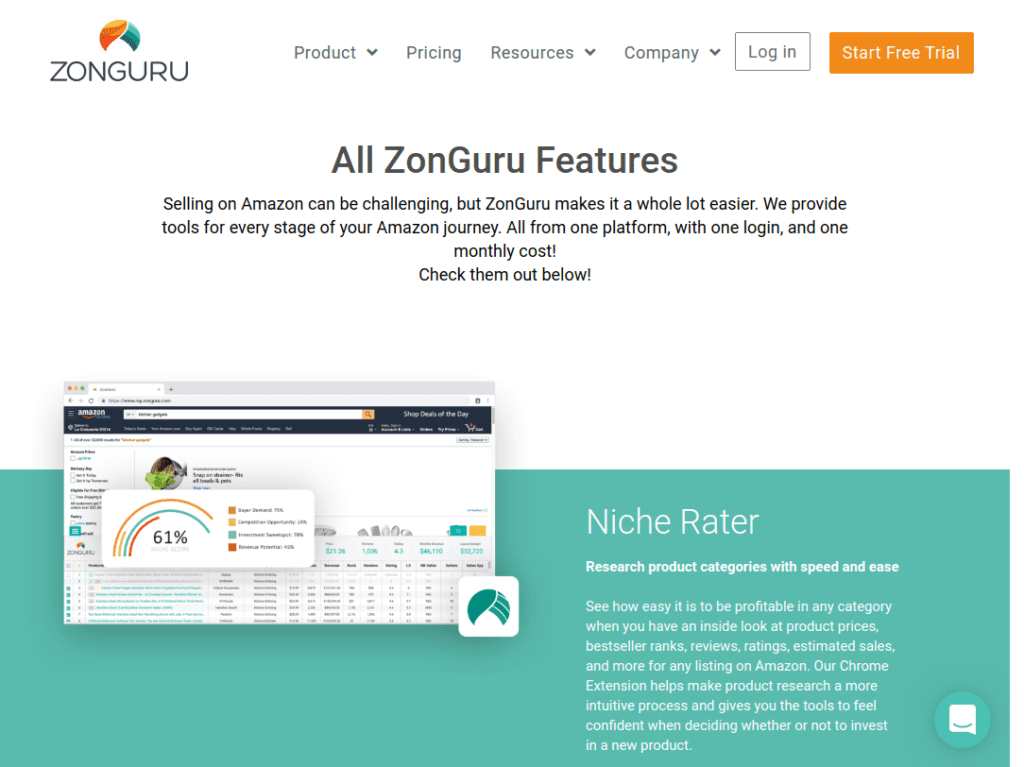 Business Dashboard keeps you up with important trends and metrics.
Sale Spy takes fresh, real data are taken directly from Amazon's API and helps choose products with high demand and top profit margins.
Email Automator assures better connectedness and engagement and streamlines it, and automates email responses.
Chrome Extension makes product research easier and gives an inside look into product prices, bestseller ranks, reviews, ratings, estimated sales, and more.
Keyword Tracker easily monitors where your products rank for important keywords and optimizes your listings, and grows sales.
Keyword Listing Optimizer helps analyze your visibility for all key search terms.
Product Monitor provides instant alerts on any product review or any listing hijack so that you remain in control of your business.
Your orders help search or scroll through your orders to make sure that your customers are satisfied.
Your Products make sure that you never lose track of the most important aspects of your business.
IP Monitor helps easily detect and report shady sellers trying to steal your intellectual property.
Signup with this ZonGuru link to avail exclusive offers (only for Arbitrageinfo readers).
Jungle Scout vs Zonguru: Benefits
All-time Support
Organization of products as per thematic lists.
Determines the search frequency of any product, seasonality, and competition levels
Offers reliable data.
Easy to use
Helps track and add products
In-depth information.
Quick and efficient research of product categories.
Access to all the important business metrics
Tracks monthly sales data for products.
Monitors how the keyword performs.
Improves visibility and, in due process, boosts sales.
Provides full control of your business.
It helps find whatever order you are looking for instantly.
Assures that you do not run out of inventory.
Make sure that your intellectual property does not miss any detail.
Jungle Scout vs Zonguru: Pricing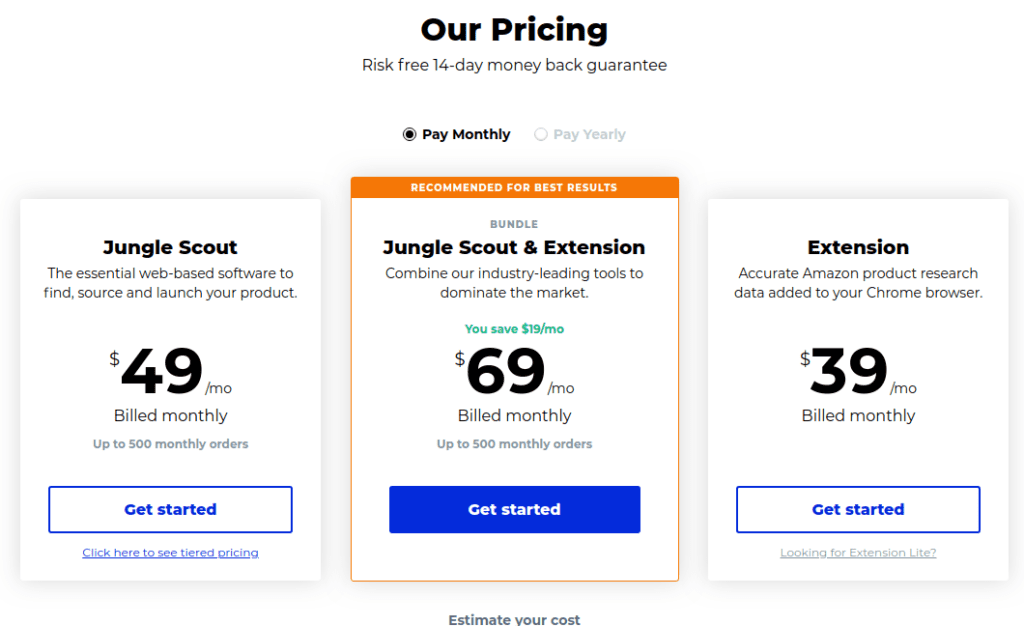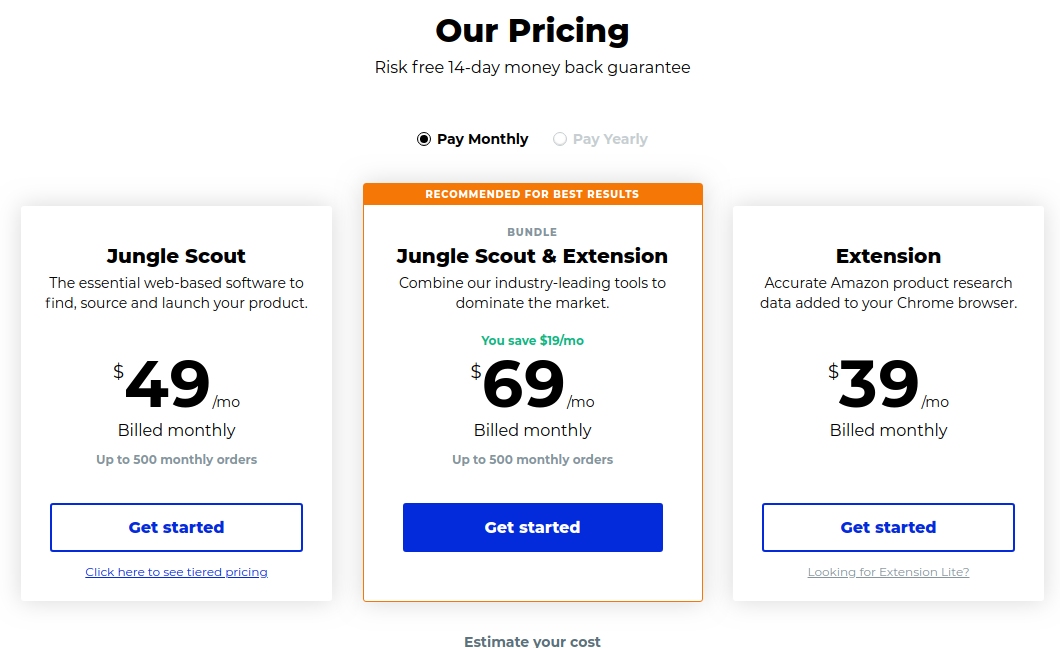 Jungle Scout has three plans to offer- their Business pack costs $69 a month, annually. The Standard Plan would cost you $49 a month annually, and the Start-Up plan would cost $29 a month annually.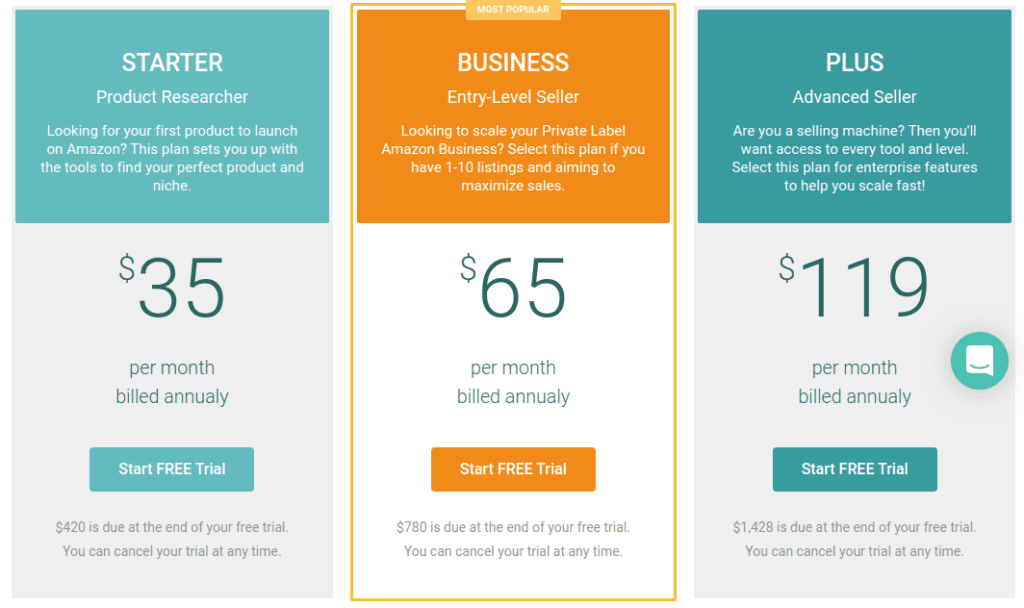 ZonGuru too offers 3 plans which are- Starter Plan which costs $420 yearly and is perfect for the new seller or product researcher, Business Plan, which costs $780 yearly and is ideal for a seasoned seller, covering all aspects of your business, and Plus Plan that costs $1,428 and is really flexible if you are looking to scale your business.
Jungle Scout vs Zonguru: User Reviews
Most of Jungle Scout's reviews are positive-
".. beyond amazing. From the features, (free and paid), to the videos and support team behind it.''
"..is the best Amazon tool for it is easy to navigate and provides information of great value."
"It definitely streamlines my Amazon product research and is helpful."

Zonguru too has very satisfied customers-
Jeremy ZinZan, a certified Amazon seller says that they are a massive fan of the Amazon tracking software package from ZonGuru for it combines all the best functionality from its competitors into one user-friendly interface at a very reasonable cost.
Peter Nathaniel Lee claims to have seen a huge increase in reviews since they shifted to ZonGuru and vouched about the improvement.
Limited Offers: On Growth Tools for Your Ecommerce Business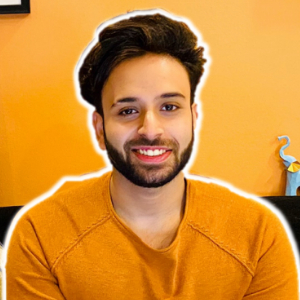 I and my team research various online verticals and can help you kickstart your Amazon business; so you could rake in more greenbacks with the best-recommended tools. Tap into the power of online retail business with me. I am just a mail away, so reach out to me if you want to scale up your niche business. mail: [email protected]