Last updated on January 18th, 2023 at 01:42 pm
The internet has been a true blessing to the marketplace because it does not just help sell out what already is on the market but has also opened up an abundance of probabilities in which you can make money online. One of the go-to's for people looking to expand their business or start one is to rely on Amazon, an American multinational technology company that is centred on e-commerce, cloud computing, digital streaming, and artificial intelligence. It currently is a marketplace for everything that you would want, from software to toys, apparel, furniture, jewellery, and more but it started out small, as an online marketplace that just sold books. If you wish to earn through Amazon, one of the simplest ways is to use their FBA service, that is, essentially where you would have to shit off your products to the Amazon inventory once the order is placed and Amazon would take care of it from there. There is simple and hassle-free to work things out with Amazon. Another option to consider is Retail Arbitrage where you buy things at a wholesale price, or a much cheaper rate like from eBay or Walmart and sell it on Amazon at a higher rate. That essentially means that the higher the difference, the higher the profit. Another option would be of Private Label product, which is basically products made by manufacturers but under your brand's name. These are some of the most common and famous examples of making money with Amazon and there are obviously more opportunities provided by Amazon. In this post, we are going to do a comparison of two retail arbitrage tools named 'Helium 10' and 'Zonguru'. Hope this platform comparison would be helpful to you.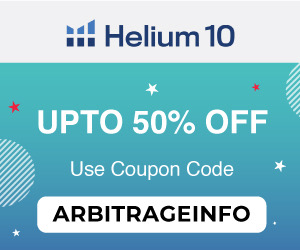 Tips on Choosing the Right Amazon Research Tool
Anyone who is selling on the market would primarily look for the product that would potentially drive the highest revenue to them. Also, Amazon is a huge marketplace and their growth is consistent, that makes betting on one particular product extremely difficult. So, it is absolutely necessary to carry out product research and find out what exactly fits the bill. You need to thoroughly research the Amazon best sellers, look at what your competitors sell and more. It might seem tricky and time-consuming but it would provide you with a kick start that will help generate more income later on. As for the Amazon Research Tools, at this point, the market is swamped with such products and it is difficult to say what would particularly work for you. What you can do is extensively review each one of them and see what might suit you the best.
Helium 10 vs Zonguru: Platform Overview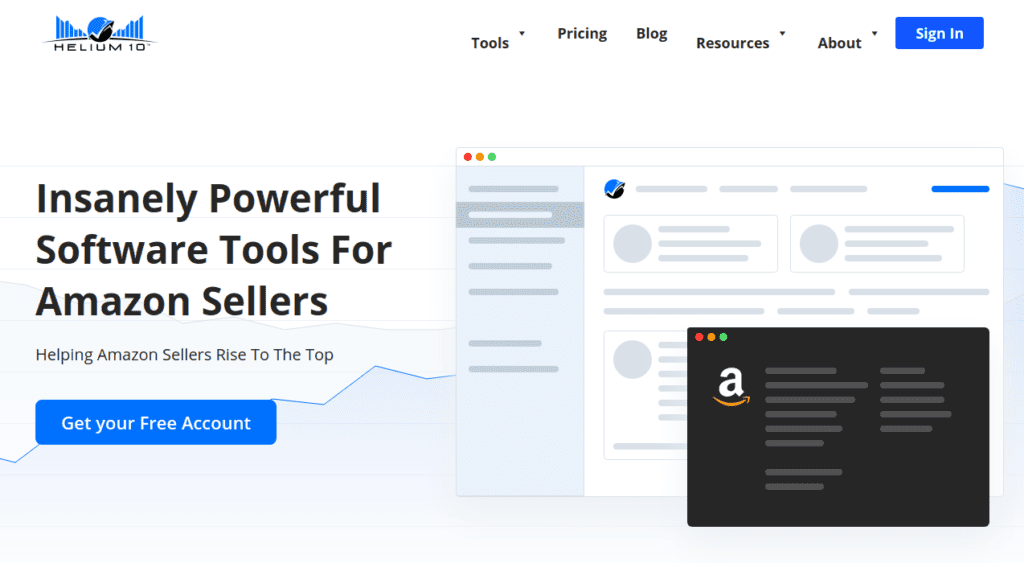 A web-based software, Helium 10 has a robust set of tools that helps Amazon sellers find high ranking keywords, identify trends, spy on competitors, and fully optimize product listings to result in an increase in sales. Its unique and huge bundle of features has taken the space of Amazon sellers to a different level altogether and their exclusively designed interface is easy to use and makes exploring simple. They have tools for all your needs, be it management, analysis or optimization needs.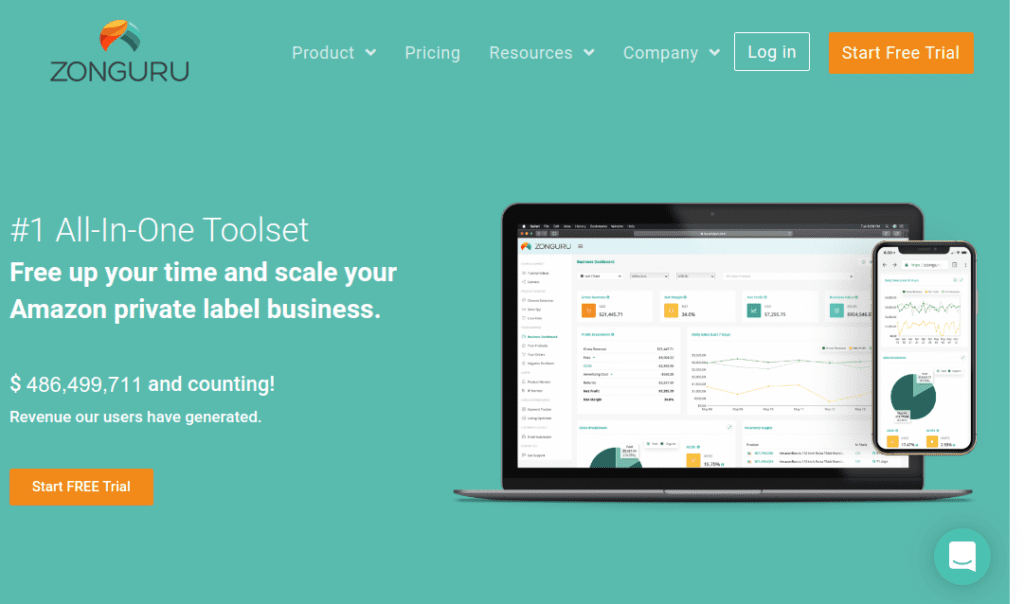 ZonGuru is known to be created by Amazon sellers for Amazon sellers with the appropriate business intelligence an owner would want for their brand. The software helps optimize your business for sales, profits and customers and each of the tools is built, keeping in mind the possible needs of a business owner. They are very committed to their existing tools and keep improving it and constantly adds to the features and tools too. Their aim is to help you improve your business with their best-in-class technologies and service.
Helium 10 vs Zonguru: Features Comparison
Helium 10 has some of the best features which are as follows-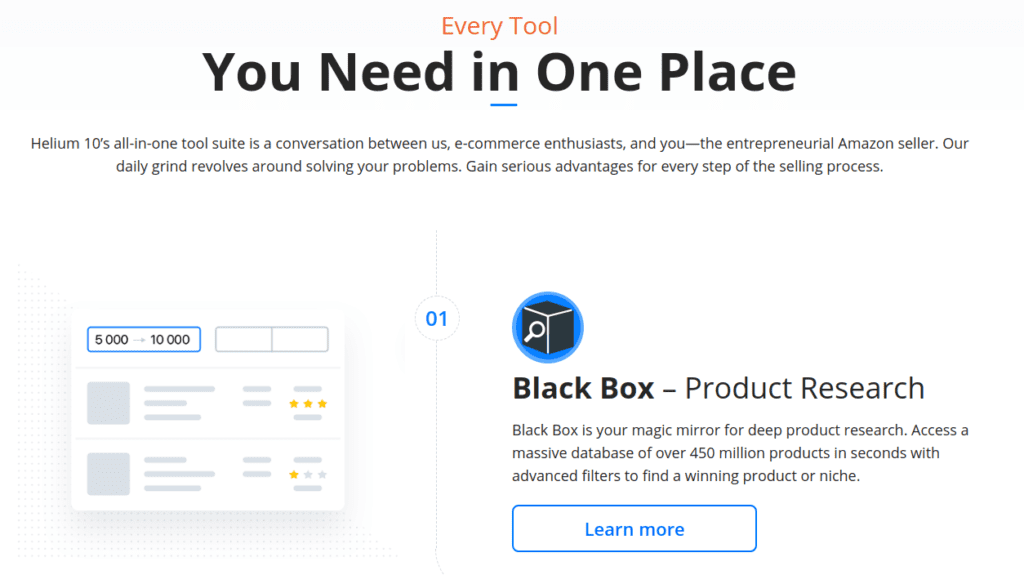 Inventory Protector – sets limits on the number of items which can be purchased at a time by individuals to assure that you do not lose out on sales.
Trendster- analyzes products to consider sourcing to analyze the seasonality, all in real time.
Profits- provides detailed analytics and accounts for all of your transactions.
Black Box – helps find the product they may want to sell based on the criteria set.
X-Ray – provides the seller with the birds' eye view of the market and validates potential product opportunities.
Magnet – finds the best possible keywords.
Cerebro- shows the competitors' keyword strategy and provides access to important data like estimated search volume, the number of competing products, competitors who are advertising for particular terms and more.
Frankenstein – processes thousands of keywords into keyword lists with high potential of generating more profits.
Scribbles- puts the best keywords to their Amazon Seller Central frontend and backend.
Keyword Tracker- keeps a note of changes in marketing and optimization efforts to show exactly how the modifications affect a change in the product listings rank.
Alerts- prevent frauds and makes sure that no one sells your products or alters your listings.
Refund Genie- finds your lost or damaged inventory that must be reimbursed by Amazon and processes detailed reports in real time so that you can claim what is yours.
ZonGuru has an array of features to make your experience easier and better-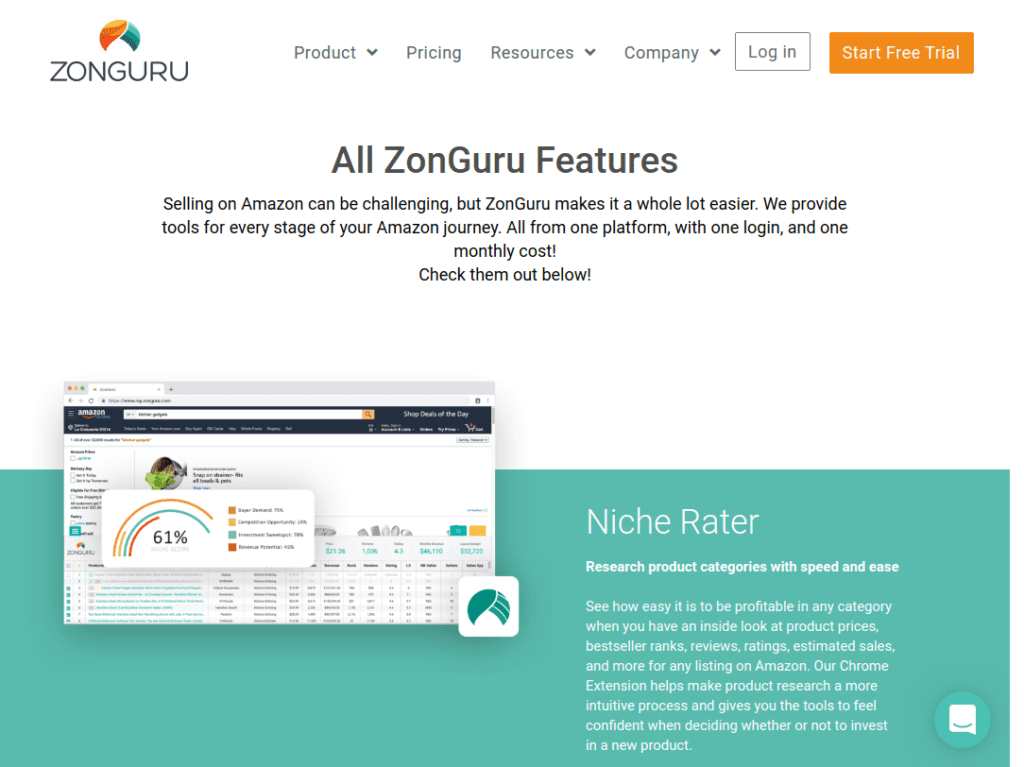 Chrome Extension- makes product research easier and gives an inside look into product prices, bestseller ranks, reviews, ratings, estimated sales, and more.
Business Dashboard- keeps you up with the important trends and metrics.
Sale Spy- takes fresh, real data taken directly from Amazon's API and helps choose products with high demand and top profit margins.
Email Automator- assures better connectedness and engagement and streamlines it and automates email responses.
Keyword Tracker- easily monitors where your products rank for important keywords and optimizes your listings and grow sales.
Keyword Listing Optimizer- helps analyze your visibility for all key search terms.
Product Monitor- provides instant alerts on any product review or any type of listing hijack so that you remain in control of your business.
Your orders- helps search or scroll through your orders to make sure that your customers are satisfied.
Your Products- makes sure that you never lose track of the most important aspects of your business.
IP Monitor- helps easily detect and report shady sellers trying to steal your intellectual property.
Helium 10 vs Zonguru: Benefits
Helium 10 offers a good set of benefits which are-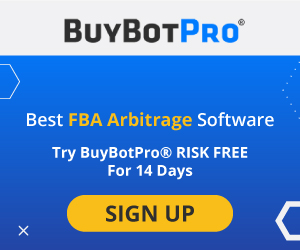 Finds product ideas with the highest probable sales with thorough research and works toward achieving it.
Brings more traffic to your listing with traffic-pulling keywords.
Launch products and rank keywords with their unique CRPF formula.
Shows your competition's strategy.
Helps build and optimize product listing in real time.
Helps get refunds for lost or damaged inventory.
ZonGuru provides quite a lot of benefits to their users which are-
Research product categories quickly and easily.
Access to all the important business metrics at a click.
Track monthly sales data for products.
Build good relations with customers.
Monitor how the keyword performs.
Improve visibility and in due process boost sales.
Have full control of your business.
Find whatever order you are looking for instantly.
Do not run out of inventory.
Make sure that your intellectual property never misses anything.
Helium 10 vs Zonguru: Pricing
Four plans are offered by Helium 10, which are-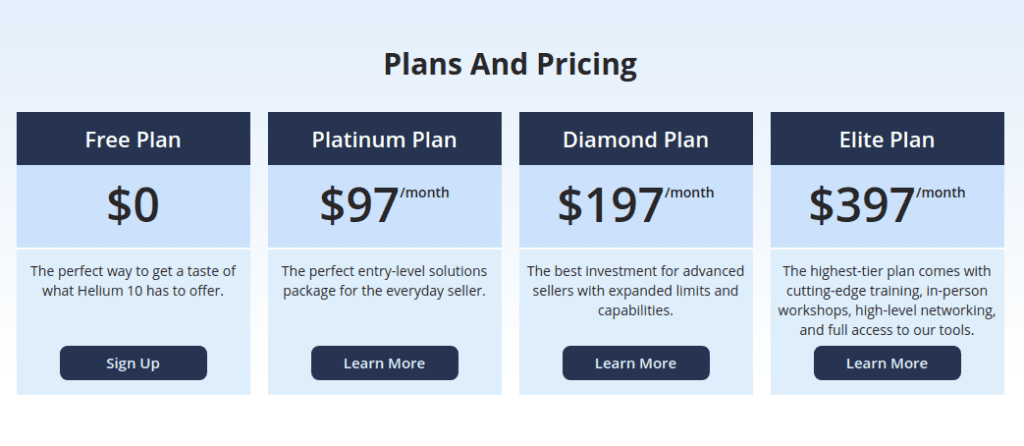 The Free Plan- does not cost anything and does not provide much. However, it seems to work well for someone who is just starting out as it requires no investment and still fetches results.
The A La Carte Plan- custom plans, that allows you to pick what you want and pay only for what you have chosen.
The Platinum plan costs $97 monthly.
The Diamond Plan would cost you $197 each month.
ZonGuru offers 3 plans which are-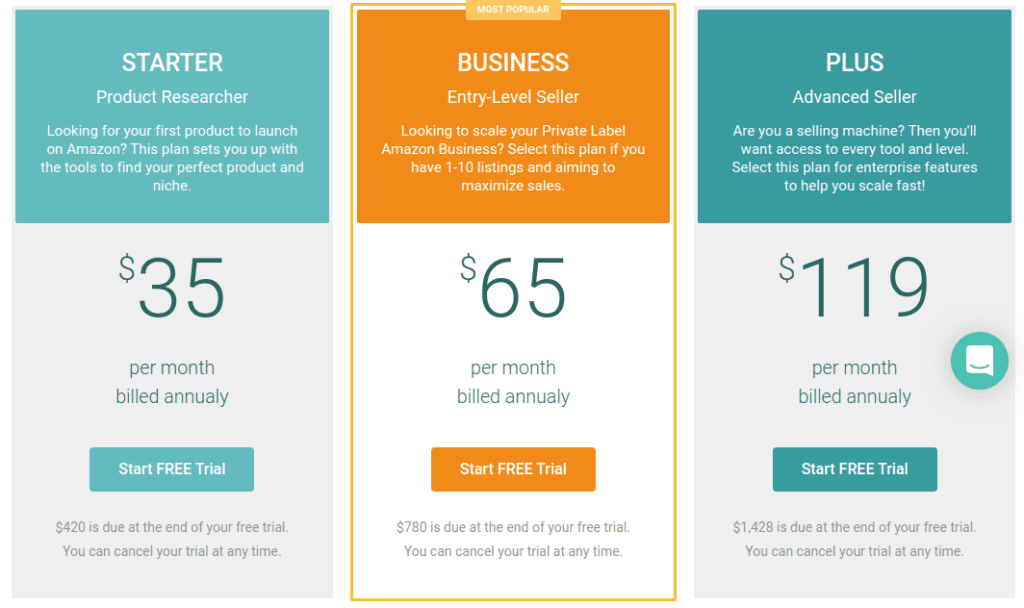 Starter Plan- which costs $420 yearly and is perfect for the new seller or product researcher.
Business Plan- which costs $780 yearly and is ideal for a seasoned seller, covering all aspects of your business.
Plus Plan- costs $1,428 and is really flexible if you are looking to scale your business.
Helium 10 vs Zonguru: User reviews
The users of Helium 10 have some of the nicest things to say about the platform-
Brock Johnson, who used it for his YouTube Channel, says that it is his favorite tool for product and keyword research because it has the largest dataset of products and keywords and because they constantly update it to make it better.
Norman Farrar loves the suite of products that Helium 10 has to offer and relies on it to fine tune is decision making on new products, research, monitoring and profitability.
Mike McClary says that Helium 10 is his go-to toolset and having used dozens of Amazon tools over the years, he can count the ones that really work on his fingers, and Helium 10 is one of those.

ZonGuru is doing seemingly well among its users too-
Jeremy ZinZan, a certified Amazon seller says that they are a massive fan of the Amazon tracking software package from ZonGuru for it combines all the best functionality from its competitors into one user-friendly interface at a very reasonable cost.
Peter Nathaniel Lee claims to have seen a huge increase in reviews since they shifted to ZonGuru and vouched about the improvement.
Helium 10 Promo Codes and Discount Codes
Helium 10 is one of our partners and we are proud to provide our readers with exclusive promo codes. Feel free to use any of the above mentioned promo codes for additional savings. Use the Helium 10 link here to claim your discount.
"ARBITRAGEINFO50"
50% off your first month of Helium 10
"ARBITRAGEINFO10"
10% off every month of Helium 10
ARBITRAGEINFO50 / get 50% off your first month of Helium 10.
ARBITRAGEINFO10 / get 10% off every month.
Limited Offers: On Growth Tools for Your Ecommerce Business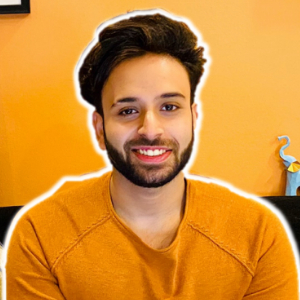 I and my team research various online verticals and can help you kickstart your Amazon business; so you could rake in more greenbacks with the best-recommended tools. Tap into the power of online retail business with me. I am just a mail away, so reach out to me if you want to scale up your niche business. mail: [email protected]