Last updated on January 18th, 2023 at 01:42 pm
The online platform is attractive and for about everything. It provides you with exactly what you are looking for and in the comfort of your home. Similarly, earning money online too has become easier. Amazon, an American multinational technology company that focuses on e-commerce, cloud computing, digital streaming and artificial intelligence stands as an excellent example for it. It is widely known for it has disrupted well-established industries with its technological innovation and mass scale and has also established itself as the largest e-commerce marketplace and is also the largest internet company by revenue in the world. That just goes to say that it is an excellent company to place your bets on and put effort into. Surprisingly, it was founded in 1994 and started out merely as an online marketplace for books. It has now grown to engulf a variety of products and sell them across the world. Earning money through Amazon is relatively easy. You could make use of their feature- FBA- Fulfilled by Amazon, for which, you could list your product online and once someone places an order for it, you ship it off to Amazon's inventory and they could take care of it. Or you could exercise retail arbitrage where you pick out products at a comparatively lower rate from Walmart or eBay or such and sell it off on Amazon at a higher rate. There are other options too, but these are seemingly the most used ones. In this post, we are going to do a comparison of two retail arbitrage tools named 'Helium 10' and 'Sellics'. Hope this platform comparison would be helpful to you.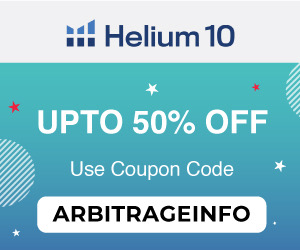 Tips on Choosing the Right Amazon Research Tool
Amazon has evolved exponentially and at this point, just a fancy logo or packaging would not help in selling off your product, which makes doing good research exceptionally important. Also, there is a multitude of sellers out there and the policies have become rigid, so the conventional method of looking for products does not get you anywhere and you would essentially need an Amazon Research Tool. You need to look for very specific things when you are looking for your product, for instance, you should be able to sell it around the year and it should not be limited to seasons, should not instigate legal issues and should be lightweight and small so the shipping charges are lower and it does not take up much space in the storage. However, when looking for an Amazon Research Tool, there is no particular list, that says if you check out everything on it, you would find the ideal research tool for yourself. You have to individually go through each one of them, see what could potentially work for you and decide on one.
Helium 10 vs Sellics: Platform Overview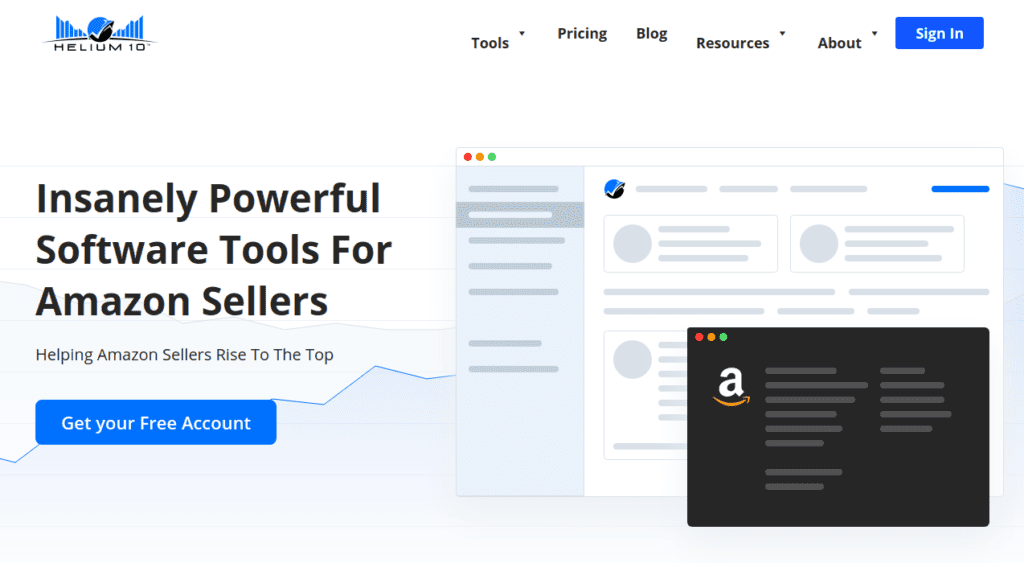 An excellent software product, Helium 10 offers complete SEO and product research to Amazon sellers and is one of the bests one could find on the market. It has been developed by Amazon sellers themselves, which is why it is known to have everything a seller could want and is known to have taken product research tools to a different level altogether. Not only does it help find ideas for probable winning products, but also helps evaluate the competition and ultimately track success in terms of keyword rankings. They make sure that as the process goes, everything is backed with data and comparisons, irrespective of whether it is at the point where the product is being looked for or when it is being listed and advertised. It is simply your go to, for it has tools for everything from management to analysis to optimization purposes.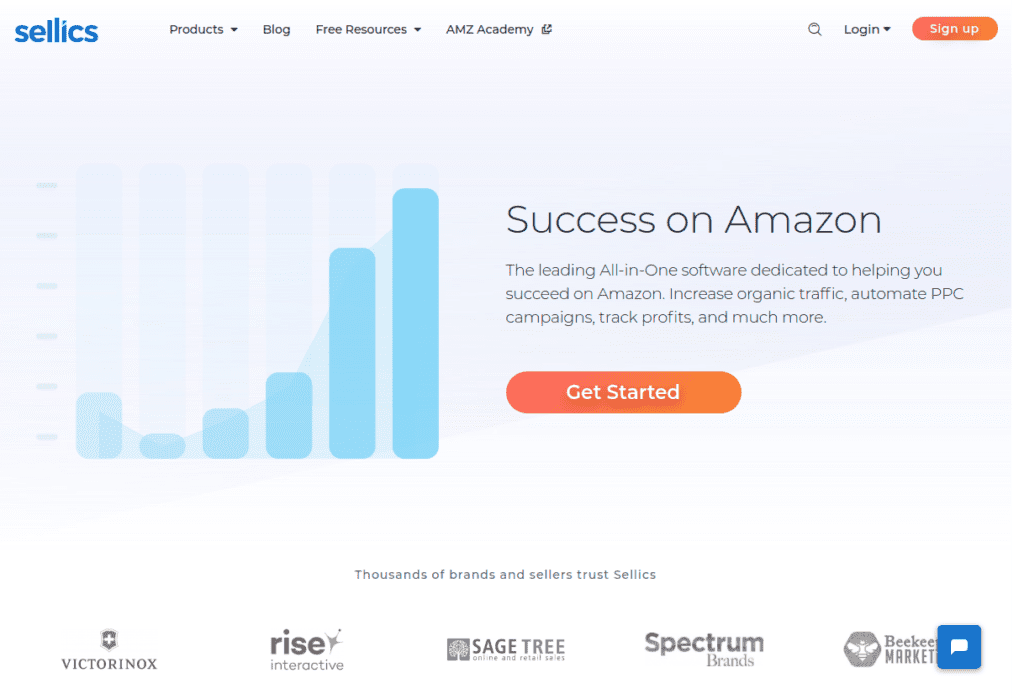 A commercial based analytics company, Sellics is based in Germany and started out as just a simple keyword ranking tracker in 2014. Subsequently, they kept on adding several features and is now known as an all-in-one software solution for Amazon sellers. They have some pretty good companies as their clients, which includes Bosch, KW-Commerce, Chal-Tec, Private Label Journey, and L'Oréal. It is not exclusively for sellers and also branches out into a Vendor Edition for Amazon vendors.
Helium 10 vs Sellics: Features Comparison
Helium 10 is known for its winning set of features, which are as follows-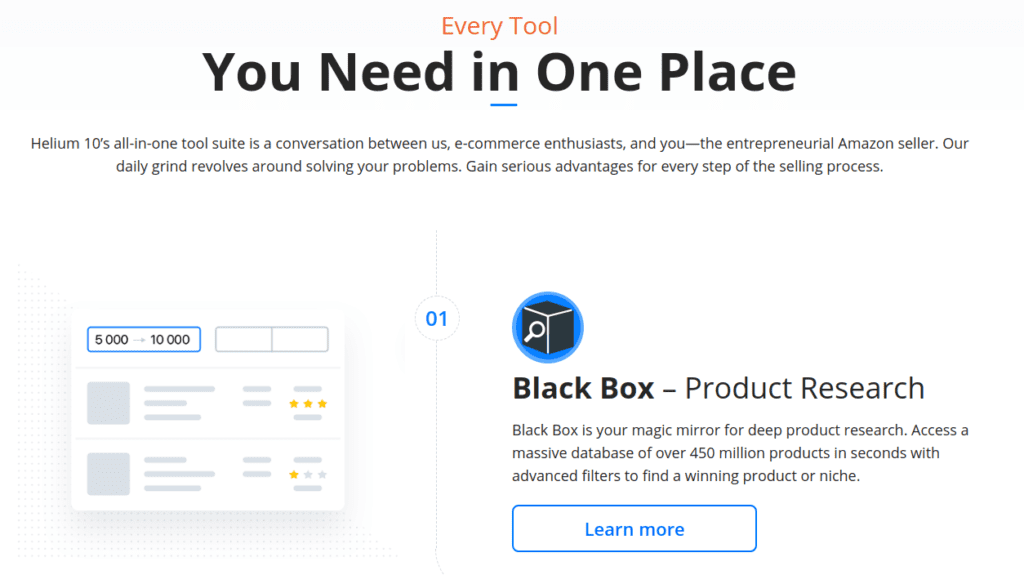 Inventory Protector helps set limits on how many items can be purchased at a time by individuals to make sure that you do not lose out on sales.
Trendster helps easily analyze products you're considering sourcing to analyze what the seasonality is, all in real time.
Profits provides analytics and accounts for all of your transactions.
Black Box is the most sought after tool, known for its efficiency and helps the sellers find the product they may want to sell based on the criteria set.
X-Ray is their Chrome Extension that provides the seller with the birds' eye view of the market and validates potential product opportunities.
Magnet is one of the most powerful keyword aggregators in the marketplace, they find the best possible keywords.
Cerebro helps unravel the competitors' keyword strategy and provides access to important data like estimated search volume, the number of competing products, competitors who are advertising for particular terms and more.
Frankenstein takes thousands of keywords and processes them into keyword lists with high potential of generating more profits.
Scribbles assure that the listings are absolutely optimized, they allow you to put the best keywords to their Amazon Seller Central frontend and backend.
Keyword Tracker keeps a note of changes in marketing and optimization efforts to show exactly how the modifications affect a change in the product listings rank.
Alerts make sure that no one sells your products or alters your listings, and actively prevents frauds.
Refund Genie finds your lost or damaged inventory that must be reimbursed by Amazon and processes detailed reports in real time so that you can claim what is yours.
Signup with this Helium 10 link to avail exclusive offers (only for Arbitrageinfo readers).
Sellics is known for its winning set of features, which are as follows-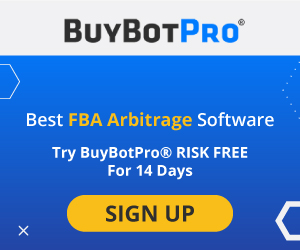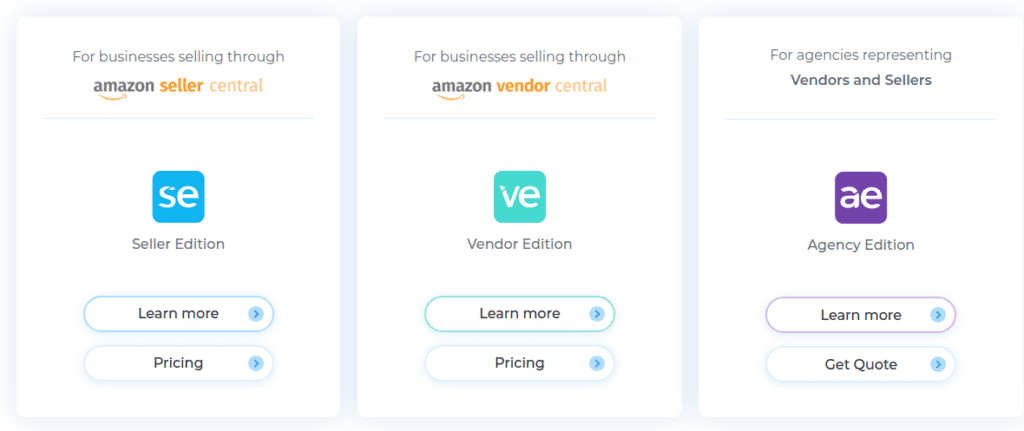 Profit Dashboard gives complete automated calculations of your real profit on Amazon.
PPC Manager saves time and automates your PPC campaigns.
Amazon Ranking Optimizer assures that your products ranked higher on Amazon.
Competitor Monitoring tracks your competitors' daily sales volume, and monitor your competitors' keyword rankings against your own to see what aspect they outperform you in.
Product Research helps filter through the top 10,000 best-selling products on Amazon with their Sellics Product Database.
Review Management shows your new reviews on your products.
Inventory Management notifies you when you run out of stock based on your recent sales velocity.
Signup with this Sellics link to avail exclusive offers (only for Arbitrageinfo readers).
Helium 10 vs Sellics: Benefits
The benefits offered by Helium 10 are as follows-
Looks for winning product ideas and with deep research and works toward achieving it.
Generates more traffic to your listing with traffic-pulling keywords.
Uses the CPR Formula to help launch products and rank keywords.
Shows your competition's strategy.
Helps build and optimize product listing in real time.
Helps get refunds for lost or damaged inventory.
The benefits offered by Sellics are as follows-
Tracks profit in real time.
Maximize Amazon PPC revenue.
Boost Keyword Ranking.
Stay ahead of your competition.
Expand selection.
Get notified of new reviews.
Never run out of inventory.
Helium 10 vs Sellics: Pricing
Helium 10 offers four plans: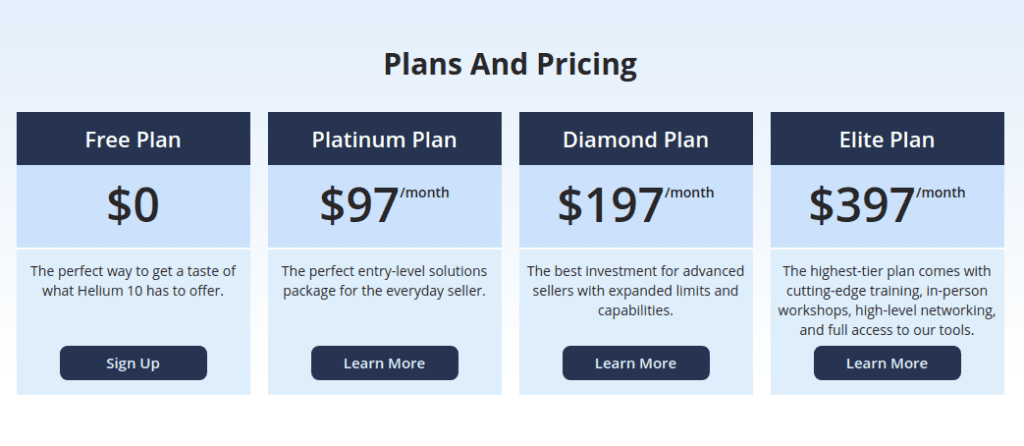 The Free Plan – costs nothing, provides very limited potential but seemingly works well for someone who is just starting out.
The A La Carte Plan is the customizable one, where you can pick what you want and pay only for what you have chosen.
The Platinum plan costs $97 monthly.
The Diamond Plan would cost you $197 each month.
Sellics offers a free trial that lasts up to 14 days. Other than that, they have quite a lot of plans to offer on the basis on sales volume per annum of which, some are: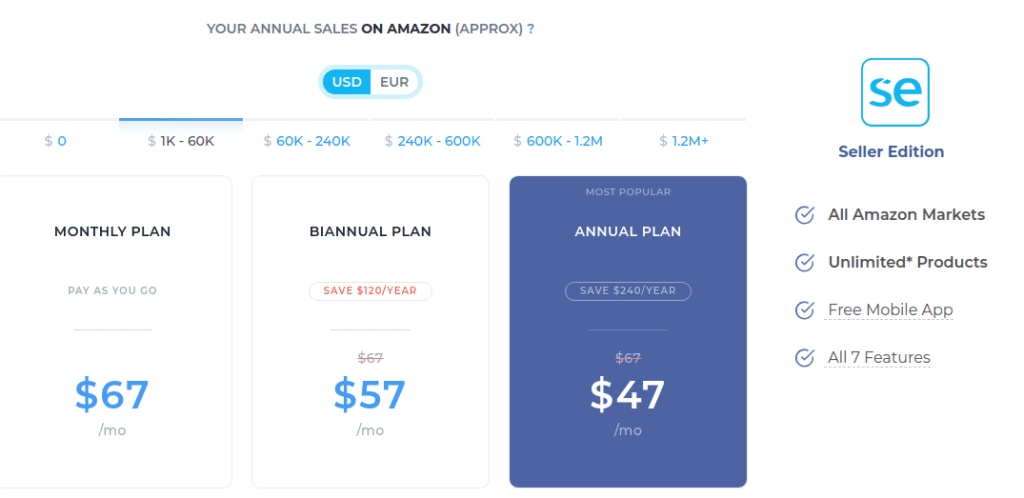 For 1K- 60K sales volume per annum, the annual plan costs $47 monthly.
For 60K- 240K sales volume per annum, the annual plan costs $77 monthly.
For 240K- 600K sales volume per annum, the annual plan costs $117 monthly.
For 600K- 1.2M sales volume per annum, the annual plan costs $ 157 monthly.
For 1.2M+ sales volume per annum, the annual plan costs $257 monthly.
Helium 10 vs Sellics: User Reviews
Helium 10 receives some of the best user reviews-:
Brock Johnson, who has a YouTube Channel, Helium 10 is his favourite tool for product and keyword research because it has the largest dataset of products and keywords and because they constantly update it to make it better.
Norman Farrar loves the suite of products that Helium 10 has to offer and relies on it to fine-tune is decision making on new products, research, monitoring and profitability.
Mike McClary says that Helium 10 is his go-to toolset and have used dozens of Amazon tools over the years, he can count the ones that really work on his fingers, and Helium 10 is one of those.

Sellics too receives some of the best user reviews-
"Sellics is hands down the most comprehensive product available. Finally a real all-in-one tool," says Dale Thomas from Puppy Addict.
We have been successfully using Sellics to keep an eye on competitors for many years now! -Annina Wehling from Exinit.
Selling on Amazon without Sellics makes no sense because you cannot identify and make use of various potentials. The costs for Sellics have quickly become irrelevant and I finally have more time to take care of strategic things.- Christoph Schaller from Vogelgaleria.
Helium 10 Promo Codes and Discount Codes
Helium 10 is one of our partners and we are proud to provide our readers with exclusive promo codes. Feel free to use any of the above-mentioned promo codes for additional savings. Use the Helium 10 link here to claim your discount.
"ARBITRAGEINFO50"
50% off your first month of Helium 10
"ARBITRAGEINFO10"
10% off every month of Helium 10
ARBITRAGEINFO50 / get 50% off your first month of Helium 10.
ARBITRAGEINFO10 / get 10% off every month.
Limited Offers: On Growth Tools for Your Ecommerce Business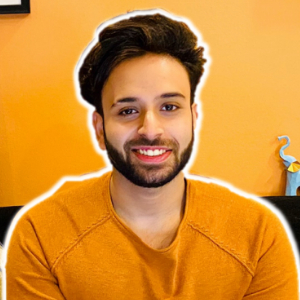 I and my team research various online verticals and can help you kickstart your Amazon business; so you could rake in more greenbacks with the best-recommended tools. Tap into the power of online retail business with me. I am just a mail away, so reach out to me if you want to scale up your niche business. mail: [email protected]