Last updated on January 17th, 2023 at 04:28 pm
Electronic commerce has made it inevitably easier and convenient for everyone to be highly invested in opportunities like online shopping, and we have sunk into it more than we should have. Our phones incessantly ring, notifying us about some offer or the other, and we are again more enticed than we should have been and order more than we should have. Irrespective, this merely qualifies as yet another business opportunity. Amazon is widely used for online shopping and is very reliable for the same. Even though it started as a small website that sells books, it grew exponentially to the point that it is now worth over $602 billion, and it is predicted that it would not be long before it reaches 1 trillion.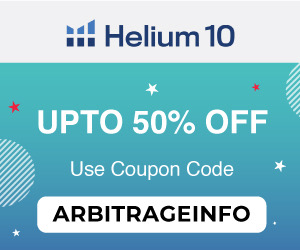 It is also limited to online but branches out to produce TV shows and movies, and their stakes in the grocery business are high. So, it essentially also provides immaculate opportunities for you to earn with them. You could essentially get invested in the arbitrage business, which basically is getting items at retail stores like Walmart, Target and then selling them in a different marketplace, for instance, Amazon or eBay, for a profit, which is made from the difference in the cost price and selling price. The items acquired in the given manner are usually purchased during sales or so, offering a significant discount compared to the retail price. That is the easiest way to make money with Amazon, and we would discuss how to go about it with utmost efficiency in this article. Here, we are going to discuss two popular tools that help your Amazon arbitrage. Go through the detailed comparison on FBA Wizard vs. Jungle Scout.

FBA Wizard vs Jungle Scout: Platform Overview
Table of Contents:: Summary
hide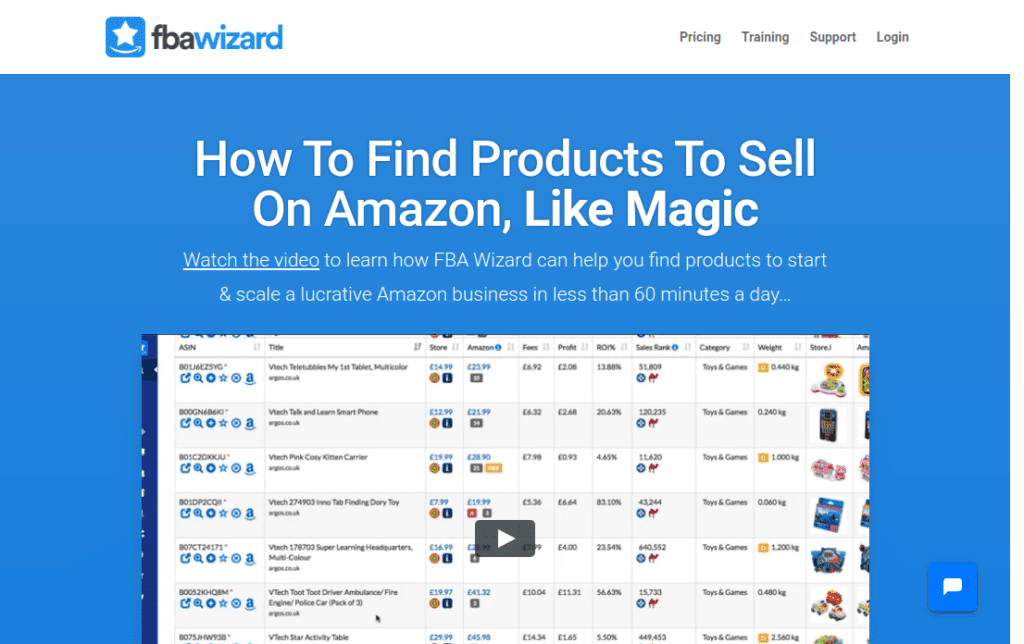 FBA Wizard is an excellent software that helps you easily look for good products that you could sell on Amazon or other platforms. It is that you like and find products for online arbitrage, wholesale, and private labels. You can use it irrespective of which country you are in, be it the US, UK, and Canada, and they make it a point to keep adding new features that would help the retailers. Their Virtual Assistant stands out and would help you take care of your scanning and product analysis with a special add-on module.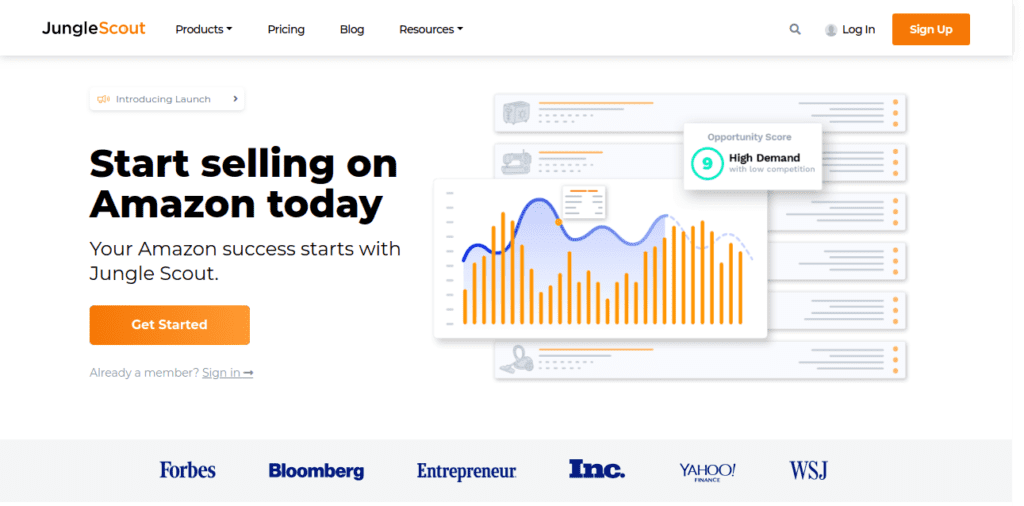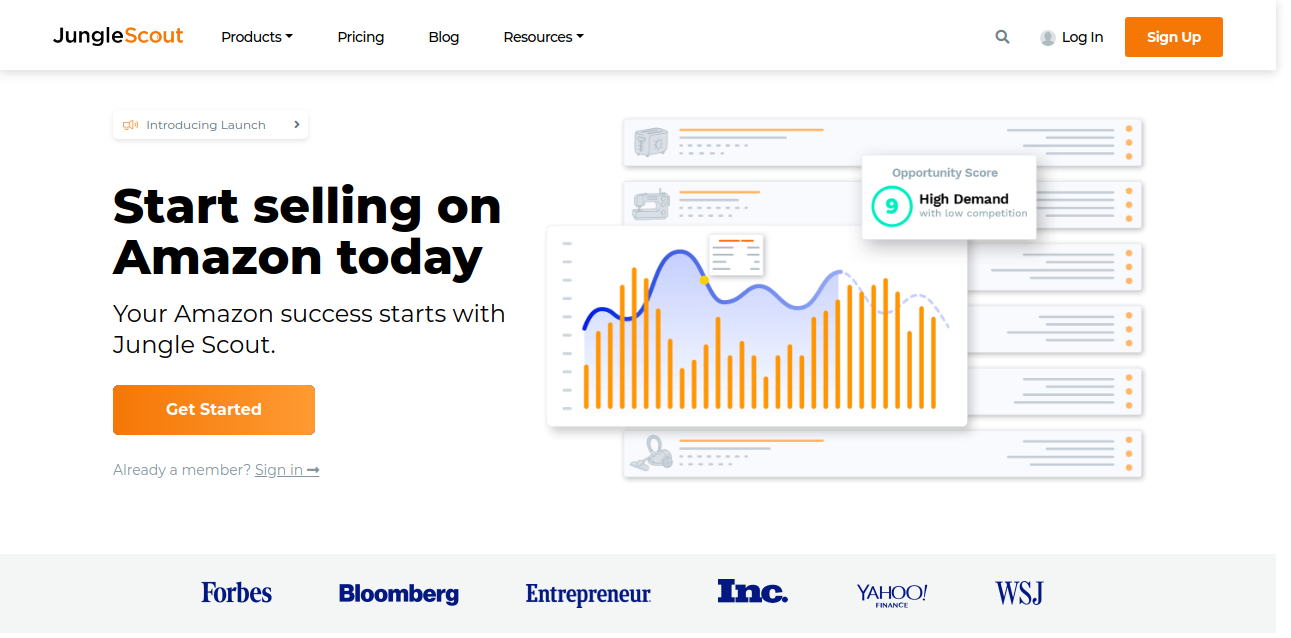 Similarly, Jungle Scout is major assistance for looking for products and such that would sell well of Amazon. However, it seems to have an added benefit of a web app that allows users to search from their database of Amazon items and find products to sell. They also have a Chrome extension that allows their users to put out information about their page of products that they offer.
FBA Wizard vs Jungle Scout: Features Comparison
Both of these have a seemingly long list of features but we would narrow the same down to a few that helps them stand out.
FBA Wizard: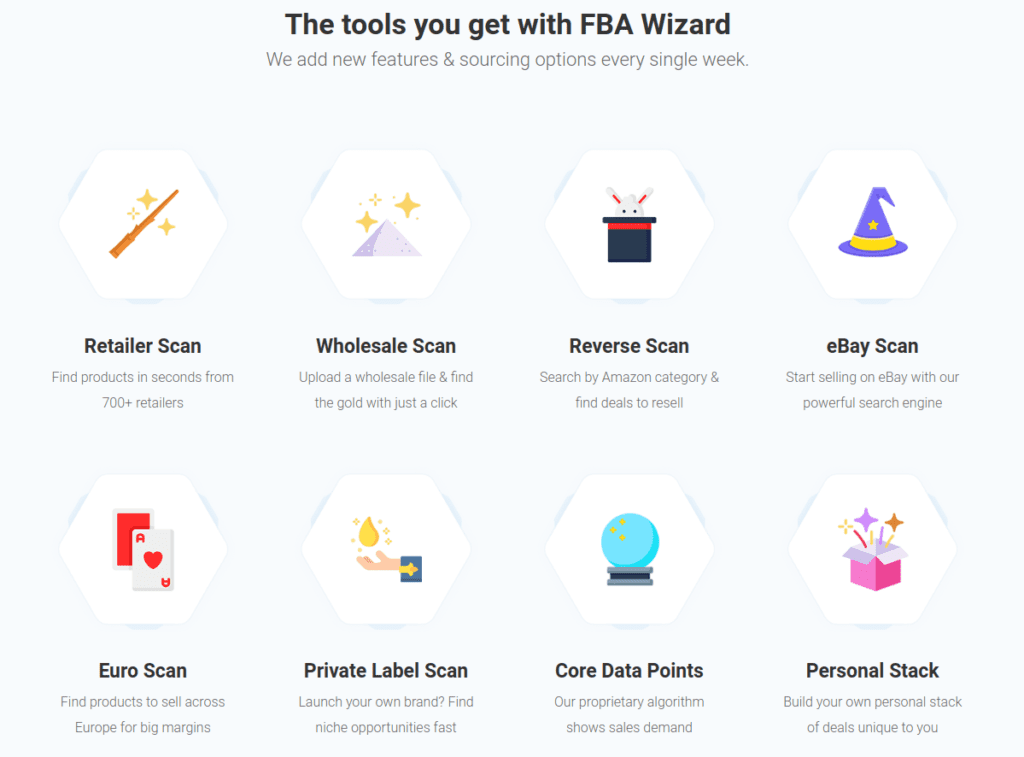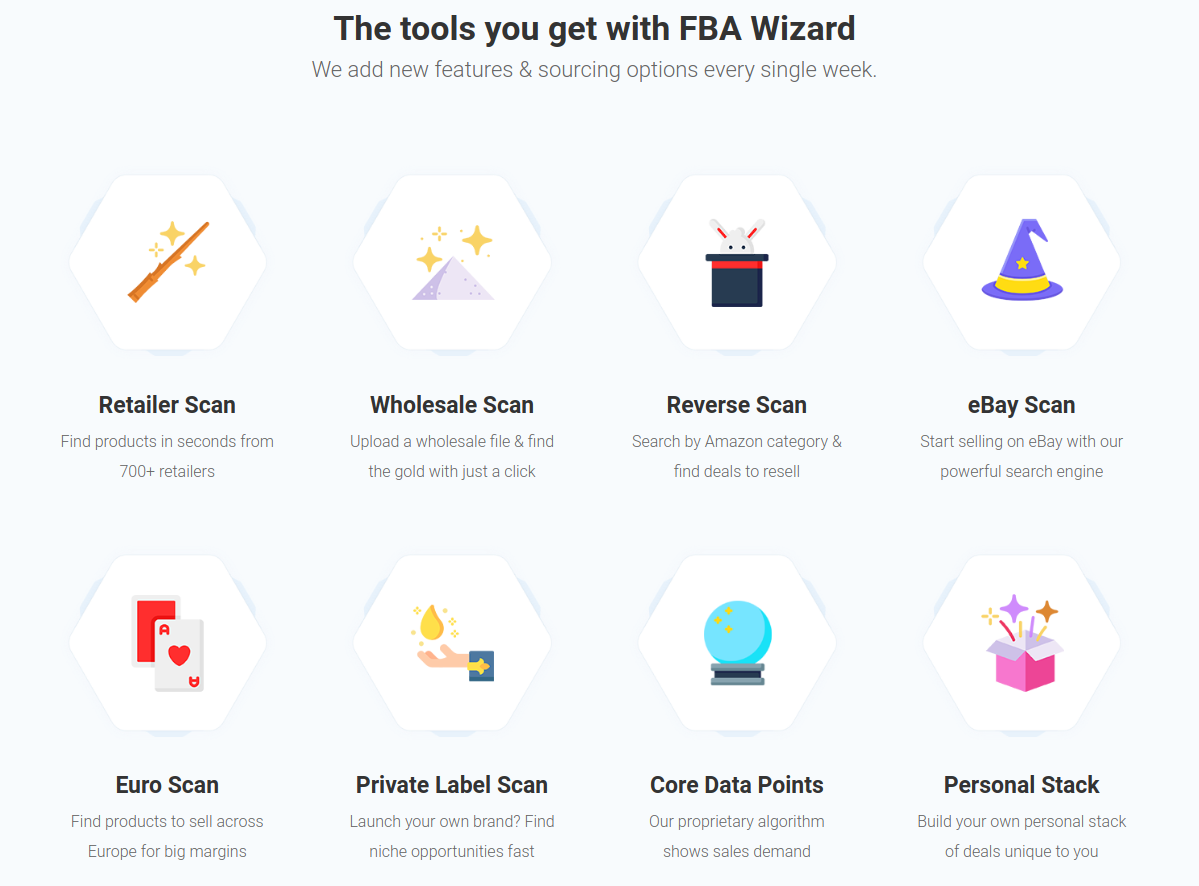 Retailer Scan- It essentially helps find products in seconds from data of about 700+ retailers.
Wholesale Scan- With just a click, you will be able to find the gold in a wholesale document. All you have to do is Scan and Click.
Reverse Scan- With this, you can search by Amazon category and find deals that could resell.
eBay Scan- It allows you to sell on eBay with their powerful search engine.
Euro Scan- If you are from Europe, this is a major benefit because they look for products to sell across Europe for big margins.
Private Label Scan- It helps look for niche opportunities fast to help you launch your own brand.
They show core data points, and sales demand with their proprietary algorithm.
They help build a personal stack of deals that is unique to you.
Their Support is available at all times.
Jungle Scout:
Using their wide variety of filters, including category, review counts, and average sales, you could filter out what you do not necessarily need.
Their AccuSales algorithm provides all the information that you will need on consumer and competitor trends.
Their Product Tracker helps monitor the product and verify it.
To create better product listings, increase brand exposure, and drive extra sales, it helps find keyword trends and optimize listings.
Also, their newest feature helps find quality suppliers in just a couple of seconds.
Signup with this Jungle Scout link to avail exclusive offers (only for Arbitrageinfo readers).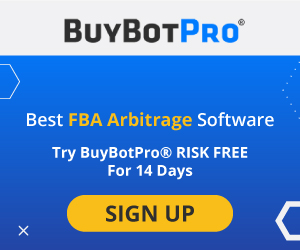 FBA Wizard vs Jungle Scout: Benefits
Jungle Scout essentially branches into two that is- The Web App and The Chrome Extension. The Web App is an immense help if you wish to filter through the millions of products available on Amazon to find the one that suits your needs and monitor your products. At the same time, you expand your business, and The Chrome Extension helps sort the data that matters to you and provides access to their entire AccuSales data.
The major benefit that you can drive from FBA Wizard is that it is highly efficient and helps look for high-ranking, quick-selling products that you can obtain at a lower price. Also, their FBA fee calculator would calculate the potential profit that you stand from making.

FBA Wizard vs Jungle Scout: Pricing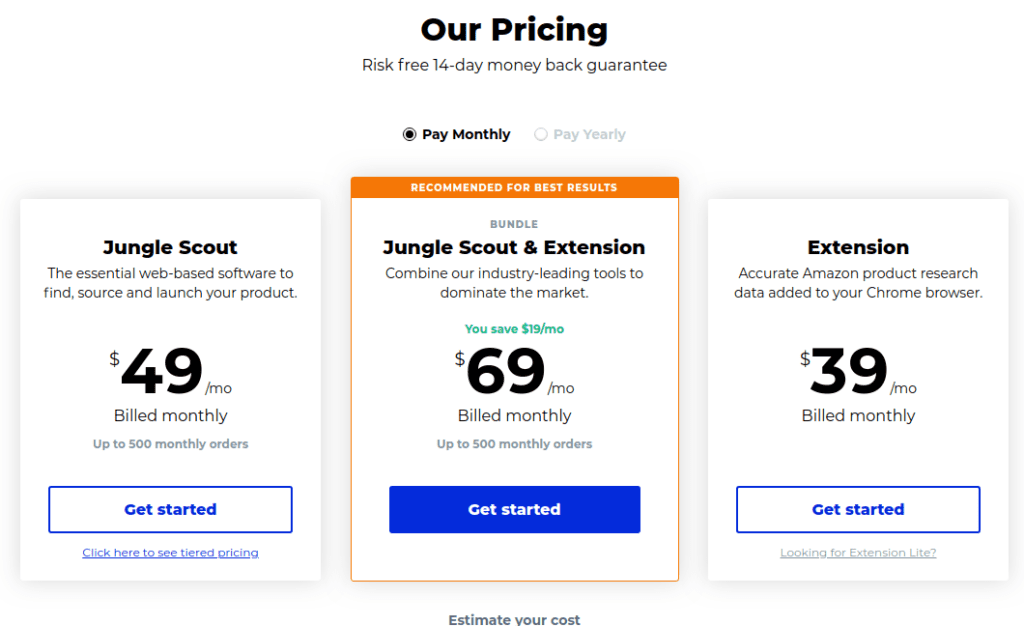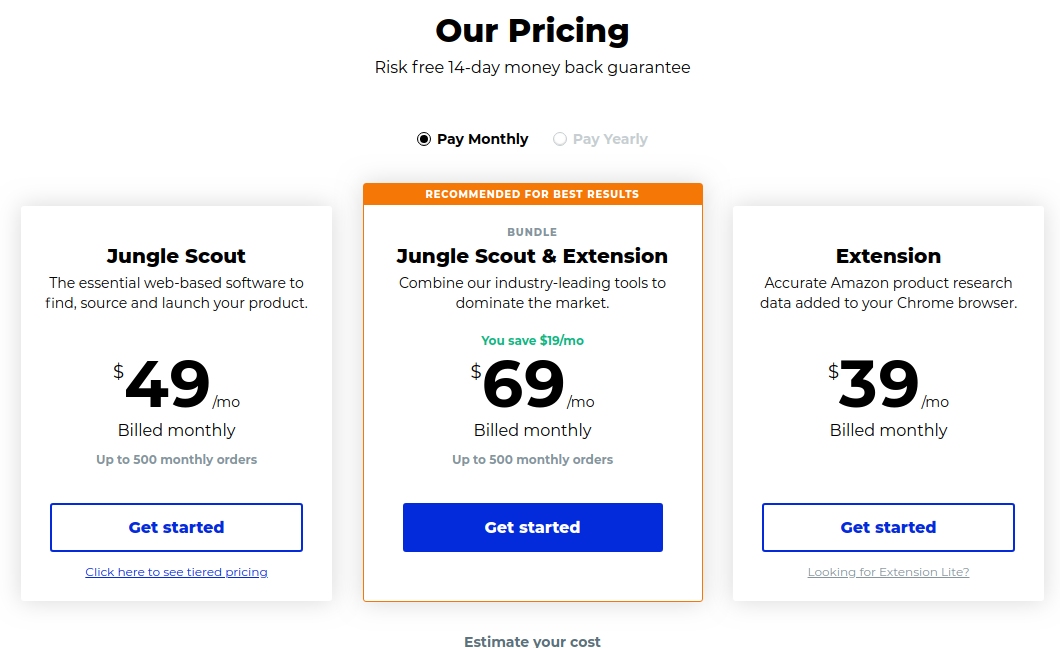 Jungle Scout offers a wide array of billing options and offers the same set of features for each of them. The given includes product database and tracker, monitoring on competitors, historical sales and ranks, international marketplaces, time-saving filters, keyword scout, and niche hunter. Only the number of users and products it would track differs. Their Business pack would cost you $69 a month annually, track 150 products, and take up to 6 users. Standard would cost you $49 a month annually, track 80 products and allow 3 users, and Start-Up would cost $29 a month annually, track 40 products, and allow just one user.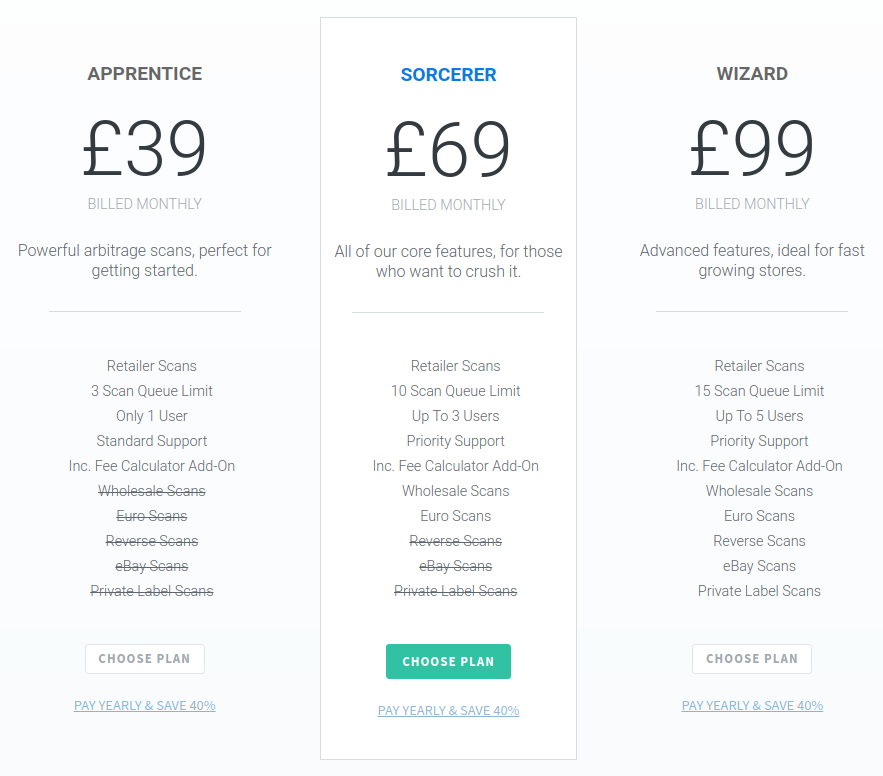 The cost of FBA Wizard Pro would cost £67 per month, £179.01/quarter or £670.08/year, in accordance with the plan you choose. The Wizardbar would cost you £97 per year and their FBA Fee Calculator would cost you £27, which would be a one-time payment, and Wizard Academy is absolutely free.
FBA Wizard vs Jungle Scout: Pro Tip
If you wish to make good money, contemplate how you could create a money-making system. Find a virtual assistant who would run searches for you and make buy order recommendations for you to evaluate daily. The key to making volume and huge profits are using automated sourcing software to scan profitable products. Other than that, you need to loosen your parameter and start with running a broad search with no filters apart from a product category. Upon completing that search, drill down by filtering our results and aim for between 20% to 50% Return on investment at a minimum.
FBA Wizard vs Jungle Scout: User Reviews
FBA Wizard is recommended exceptionally strongly, and it is said to be "Excellent, easy to use, and effective sourcing software with good training included." Another one says that the problems were sorted straight away and the software is the best that they have used for finding deals, and it could not have been better.

Similarly, Jungle Scout has been heavily appreciated. One says, "Jungle Scout is organized in a very easy-to-use and understandable way and is a perfect tool for anyone looking to begin selling on Amazon," and the other one roots for it by saying that, "Jungle scout was great for me to review the market before I launch new products. Love that you can turn it on and off and great customer service."
Limited Offers: On Growth Tools for Your Ecommerce Business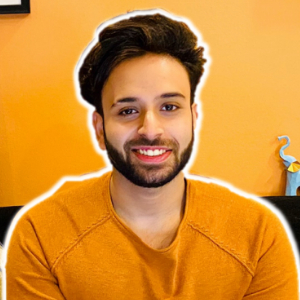 I and my team research various online verticals and can help you kickstart your Amazon business; so you could rake in more greenbacks with the best-recommended tools. Tap into the power of online retail business with me. I am just a mail away, so reach out to me if you want to scale up your niche business. mail: [email protected]