Last updated on May 3rd, 2022 at 01:37 pm
Amazon has gained massive popularity over the past two decades. With hundreds of millions of members and more than $280 billion net revenue per annum, this marketplace can't be ignored for selling your items. With this fierce competition, it's almost impossible to sell on Amazon without a proper strategy. If you're already selling your products on Amazon or you're thinking of starting afresh, you're at the right place. This article will discuss effective ways to increase online sales for your Amazon store without bleeding much on paid advertising.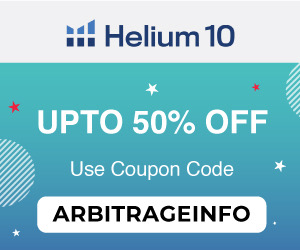 Increase Sales on Amazon Store: Tip 1# Category Tree Optimization
Amazon sells more than three billion products every year from its all worldwide extensions. The giant eCommerce platform successfully achieves these high sales goals because of its well-built category tree. The products are beautifully arranged in categories and subcategories that users can easily browse the website like a tree and its branches. This branching is done to make the browsing experience simple for the users.
Due to super high competition among products and categories, sellers usually try to fit their lists in low competition or easy subcategories. The main problem that new sellers face while listing their products is that it's challenging for them to find the category that can prove golden for them. The subcategory must not exceed the maximum budget. To reduce the bleeding amount and time, sellers need appropriate tools and techniques.
Amzchart is a convenient Amazon tool that can help you find the best selling products and categories on Amazon.
If you want to find out what products are in demand, here are two ways AmzChart can help you with that.
First, go to the "PRODUCTS" page, you will see the "Common Filters" section where lists out aspects that are commonly looked up by other Amazon sellers. Target products that meet your conditions by making combinations out of filters.
Demo: Let's say you want to know products that are best-selling in each of their primary categories within the last seven days. Click "7 Days" and "1-20" in "BSR in Primary Cat." You will see, for instance, a Bento-Style kids lunch box is the best-selling item in the last seven days in the Kitchen & Dining category. It makes sense since it is almost time for kids to be back to school.
However, if you are a total Amazon newbie and didn't know what BSR is at all. AmzChart helps you in another way for finding products.
The second way you can look for products is by checking out "Filters Recommended" and "Chart". AmzChart outlines five recommended filters "Low Competition", "Optimization Potential", "High ROIC", "New hot-selling", and "New explosion Niche" that are more intuitive to Amazon newbies.
Demo: Let's find out products are in "Low Competition". The products listed are often high in BSR and have fewer sellers, which turns out to be an opportunity for Amazon newbies to start selling products with fewer competitors.
The "Charts" section serves Amazon newbies the same way. AmzChart features "Best-selling chart", "New releases chart", and "Movers and Shakers" charts for all categories. It is the easiest way to find products.
Image 1. AmzChart allows you to search for best-selling products in all categories in a selected time period.
In case you already have a product in mind, you can find further details about its keywords and category along with expected traffic and sales using Amzchart.
Not only that, but you can also find the daily BSR trend of the product in each category. In case your product can fit in more than one category, you can use Amzchart to know about the best fit according to the competition and ROI.
Demo: Let's say you decide to sell diapers on Amazon, and you are thinking about what category they should be fitted in. You can refer to the industry path of other diaper brands such as this one. You can see there are two paths to find this diaper brand either through baby>baby care, or baby>diapering. According to AmzChart, the brand has a relatively low BSR in the baby care category, which means it is sold better in the baby care category than the diapering category whether it is because baby care is a less competitive market or because of other factors. And that is what you want —– List your products in categories that can bring out more sales! Therefore, AmzChart analyzes the best-fit category for your product that will generate more sales.
Increase Sales on Amazon Store: Tip 2# Proper Keywords Optimization:
Keywords play an important role in your Amazon success. Better keywords research can help you generate more sales and bleed less amount on paid ads. Before conducting keyword research, you need to identify the seed keywords for your products or brand. For instance, if you're selling a puzzle game for kids, there might be multiple seed keywords like "puzzle game" or "kids toys." Your product's copy should tackle as many search results as possible.
Google trends can help you identify some of the most searched keywords in your niche. You can further refine your research using Amzchart. Amzchart will help in scouting the keywords and help you choose the high converting keywords from a list of suggestions to drive more traffic to your Amazon store. For example, if you're going to sell some Christmas items, you can use the seed keyword as "Christmas" and press enter to find relevant keywords with their monthly search volume, monthly purchase, and CVR. In addition to that, you can see how many products have this keyword in their listings. It's advisable that you should use a mix of relevant keywords, focusing more on the ones with high volume.
Demo: While selling your Christmas ornaments, having the word "Christmas decorations," in your listing is going to help you reach more people because the keyword "Christmas decorations" has a comparatively high search volume.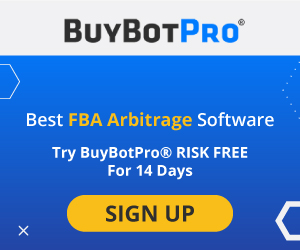 An important point to consider here is that your product must be relevant to the keyword you're putting in your sales copy because Amazon will not let an irrelevant product occupy the buy box.
Increase Sales on Amazon Store: Tip 3# High-Quality Product Image, Video, And Product Description:
Online selling is different from physical selling because
people have to trust only their provided media, no matter its images or videos, to make their buying decision. Experts believe that the difference between top sellers and others is in their product photography and post-production. The background should be clear, and images should be photographed and edited in such a way that they present a clear view of the product from different angles.
High-quality product images and videos add more appeal to your listing. If you're not good at this, you can contact some professional companies to this chore for you. Companies like spirable.com are available to assist you with product media. Their team of professionals will help you create high-quality pictures and videos well optimized for uploading to Amazon.
Increase Sales on Amazon Store: Tip 4# Value Users' Queries
Amazon allows its users to ask questions from the sellers directly on the product page. These seller questions are a crucial part of increasing online sales on your Amazon store because they help clear your customers' doubts. This section should never be neglected because of obvious reasons.
When you answer their queries, it means you're giving them importance, which builds their trust apart from clearing the confusion. This also proves that you're knowledgeable about that particular product, which helps increase conversions.
There are chances that users can use those keywords in their questions that you have neglected, which can bring in more exposure and hence more sales. So, you must provide them with valid answers by investing some reasonable time. Try to keep your answers short and to the point to help your customers get information faster. It's also observed that long and irrelevant information can make them feel bored. It would be best if you did not forget to use a professional and positive tone during answering. If you answer the queries without proper knowledge or with a non-professional style, it's likely that customers will not trust your brand. The brand's identity and tone must be kept in mind before answering. If you don't have time to manage this yourself, you can hire some professionals to do so on your behalf.
Increase Sales on Amazon Store: Tip 5# Customer Service
Many people think that Amazon is just about setting up a store and selling online without any interaction with the customers, but it's not true. Amazon gives a rank to the sellers that depends on how they interact with their customers. It calculates this score using some matrices, the most important of which is customer reviews. Customer reviews can collectively represent your brand's trustworthiness, so if you want to build a positive brand image, you need to take care of serving your customers so they leave positive feedback about your product and service.
It's not just about the rank; it's a general human trait that new customers will look at your product's rating and your interactions with users, your response to negative and positive feedback before committing to buy from your store. The chance you will occupy the buy box is going to increase if you had good customer service and rank. This will help you in generating more sales. So, good customer service is proportional to increased conversions.
Increase Sales on Amazon Store: Tip 6# Check Inventory
Managing your inventory is one of the crucial things for the better optimization of your Amazon store. It will help if you learn to maintain the inventory at an optimum level because the surplus stock will increase your expenses, and less inventory will decrease the sales. So, maintaining a particular level is important.
Monitor your inventory regularly according to a proper strategy so that you always have a certain amount of products available. Many sellers build their strategy for the top-selling products to never run out of stock because going out of stock means zero chances of getting the buy box and zero chances of sales.
Not to mention again, if you're using the FBA model, take care of the fees before sending any bulk inventory to the warehouse. After all, it's all about generating a profit and getting more return on investment instead of just getting sales and positive reviews.
Increase Sales on Amazon Store: Tip 7# In time fulfillment
Timely fulfillment is directly proportional to getting more positive reviews on your products. It will help you in generating more sales and building long-term customer loyalty. For this reason, FBA (Fulfilled by Amazon) is getting more popular. In the FBA model, you just ship X amount of inventory to Amazon's warehouse, and Amazon picks, pack and ship the product to the customers after they place an order. They also manage the returns and refunds. If you want to semi-automate the process, FBA is our recommendation because it will help you get rid of all the headaches of keeping inventory in your warehouse. Also, as you don't have to pick, pack, ship, and manage returns and refunds, you will be at ease instead of dealing with all the hustle.
Fulfillman provides Global Fulfillment & Dropshipping services, Sourcing from China, Branding, And Product Photography Services for Shopify, WooCommerce, Amazon, eBay and more! Our experienced team handles every step of the fulfillment process, from processing orders to shipping, managing customer returns and more. We help your business reach more customers globally, and you can expand into new, international markets. Request a free quote today to get started!
We hope that this article has provided you all the basic information needed to increase online sales for your Amazon store. If you have any queries, please don't hesitate to ask in the comments section.
Limited Offers: On Growth Tools for Your Ecommerce Business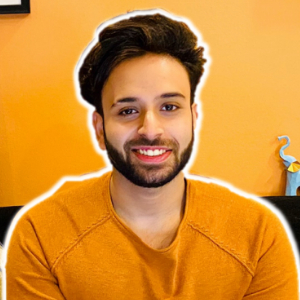 I and my team research various online verticals and can help you kickstart your Amazon business; so you could rake in more greenbacks with the best-recommended tools. Tap into the power of online retail business with me. I am just a mail away, so reach out to me if you want to scale up your niche business. mail: [email protected]