Last updated on January 18th, 2023 at 05:50 am
Have you ever wondered how people grow traffic and domain search appearance in a little time? What are the secrets to a successful website launching? But above all, how are these linked to buying and selling, and most importantly, how can it benefit an arbitrageur?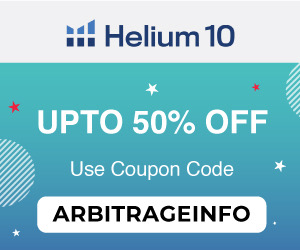 Domain arbitrage has been a very underrated subject among everyone in the internet world who wishes to own their website and run it successfully. But it is a critical aspect to consider if you want to target huge traffic and grow your business simultaneously. Arbitrage is the art of increasing money by leveraging the price difference between buying and selling any commodity. Similarly, domain arbitrage is the process of monetizing a domain. So how do you make money utilizing domains?
It is simple! If you want to earn a profit, you have to research and purchase domains at a very low price. Certain websites allow you to park those domains for free, keeping those domain names secured and safe from cyber threats. Also, at this time, arbitrage traders can buy traffic and apply it to these domains. This is the investment that a domain arbitrageur makes. The final step is to sell it at a higher price (including domain cost, security cost, traffic charges, etc.) to the potential buyer.
Have you ever come across any ads, and clicking on them, you are redirected to an empty domain that is on sell? It is a pure example of domain arbitrage tactics adopted by a seller looking for potential buyers by hosting such ads on popular mediums. Now that you have understood the domain financing apply it to get your ideal domain name backed up with traffic.
But this is not all about domain arbitrage. Let's unveil every minute detail about domain arbitrage. Scroll down to the last piece of this article, and by the end of reading it, you will understand how to use domain arbitrage to make money.
Types of Domain Arbitrage in 2023
Domain arbitrage is practiced through two steps, or you can say it is of two types. So without any delay, let's know about them.
1. Domain Parking Arbitrage:
Domain parking or DNS (domain name system) parking is an arbitrage business model by which domain traders/sellers buy a domain name (which is likely to be in much demand) and reserves it for a certain period on parking websites. They restrict any other company or user from taking over the domain name before the actual hosting of the domain. You can easily find such registered and unused domain names parked in websites like GoDaddy, whereby any buyer who is interested in the particular domain connects with the domain broker and purchases it. To earn more profit, domain arbitrageurs can buy a domain name and keep it secured until the time when its value reaches the peak.
Advantages of using DNS parking:
Protect domain names from cybersquatting.
Hosting ads on domain names and make money
Earning more traffic by redirecting visitors to the original website. Owning a misspelled or different address (.org, .com, etc.) with the same domain name so that people can reach your site without any fault.
Domain names with existing traffic have much demand and pull more profit when sold.
Ideal for creating landing pages to advertise your brand name, etc.
2. Domain Flipping Arbitrage:
Using arbitrage to yield a profit by buying and reselling domains has been in the internet market for a pretty long time. But domain name flipping is not a very usual term to come across. It is the next step to domain parking arbitrage after buying a web domain at a lower price and parking it for a set time. When you get a buyer who is ready to pay a higher price for the domain name, look out for prospective buyers – so you can flip it and earn profit with the price difference. This is basic arbitrage that domain flippers use to make lumpsum. So why do you need to flip a domain? Certain domains are expensive or have huge demand. For instance, if some company or individual is into the automotive business, they are more likely to search for simple domains (with best-ranked keywords) like cars.com, motorcar.com, or automobile.com, etc. But very often, these names are already sold. And in some cases, domain names like these are purchased by domain flippers who are waiting to sell them.
How to flip the domain?
Research the most searched for domain names. Look if it is taken or not. Scouting the domain names on your own can be hectic, so try using domain hunt tools.
Check its length, relevance, brand impression, etc., before you checkout for completing the payment process.
Register for the particular domain name
Run ads on a different channel to seek potential buyers
Flip the domain to the buyer who pays the highest value for it.
Where to Buy Domains Online for Arbitrage and Flipping?
There are many more domain arbitrage and flipping channels on the internet, but I will be elaborating about the two most preferred and trusted websites for this purpose. Check them below!
1. Namecheap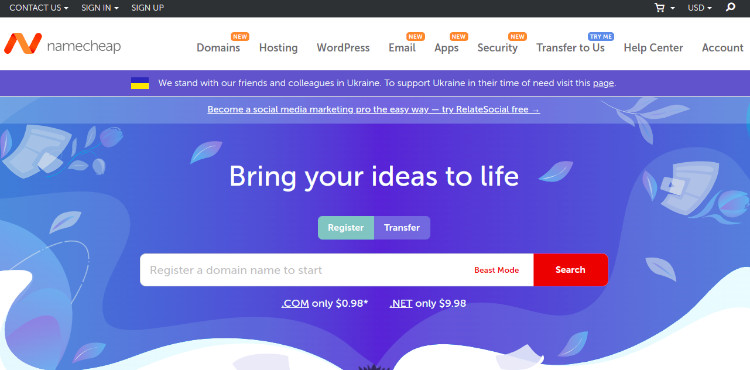 It is a comprehensive domain purchasing site that allows all domain searching and purchasing facilities with ease. Packed with a domain name generator tool, it allows you to search for relevant and top-level web domain names, ideal for earning a good profit. You can explore from around 10 million domains worldwide to choose the relevant domain. Another interesting factor is that they provide a 24*7 customer support service – a newbie-friendly process – in case you are stuck in the purchasing process. They have a bunch of top-level domains like .com, .net, .cyou, .co.in, .app, .inc, .org, .co.uk, and many more.
2. GoDaddy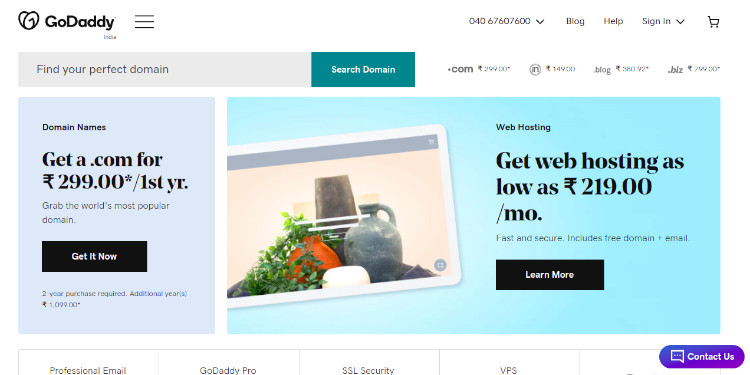 It is one of the largest and most trusted service platforms globally, founded in the year 1997. It is popular for affordable web domain prices, ideal for arbitrage traders. It assists users with many fast and efficient supporting tools to make the purchasing smooth. It also offers benefits like bulk registration to import the keywords list directly from searched tools to Godaddy and upload them. There are offers and discounts on purchases, so you can easily register them under your name.
Highlights: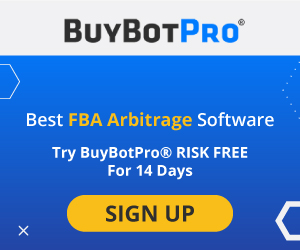 Choose from 80+ million domains.
A robust web search engine that pulls out domain names faster.
Calculate profit with Appraisal tool
Easy to filter TLDs (top-level domains)
Reserve domain names for a specific period on CashParking tool. It also allows domain purchasers to earn money with PPC by displaying ads.
Where to Sell Domains Online for Arbitrage and Flipping?
A complete domain arbitrage business depends on successful selling to potential owners. For flipping domain names, I have narrowed the website list to the best two. Click below to read.
1. Flippa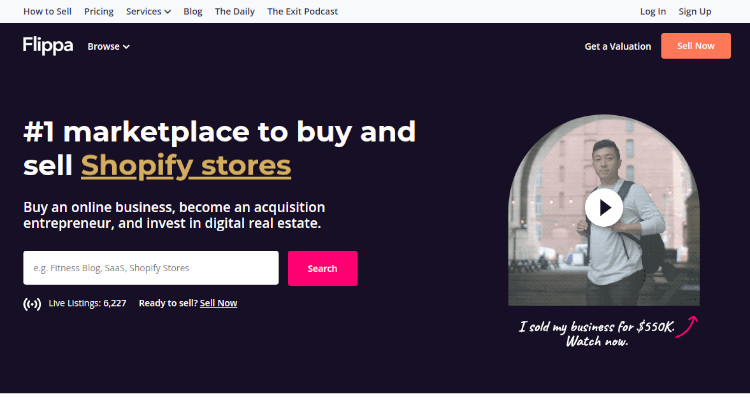 Domain auctions are very feasible on Flippa. Auctions occur on Flippa for only 30-days during which buyers and sellers interact and in terms of price bidding. The best part – buyers can only bid an equal to or higher price than the set price listed by the seller – means you never lose the deal. After the auction live date is over, sellers can relist on FLippa but with an additional fee.
Advantages of selling on Flippa:
Over1.5 million potential buyers
Only the buyers chosen by domain sellers can bid
Easy connection with buyers and negotiable deals
Only success fee – after successful completion of selling
Sample sales contract for transparent selling
2. GoDaddy Auction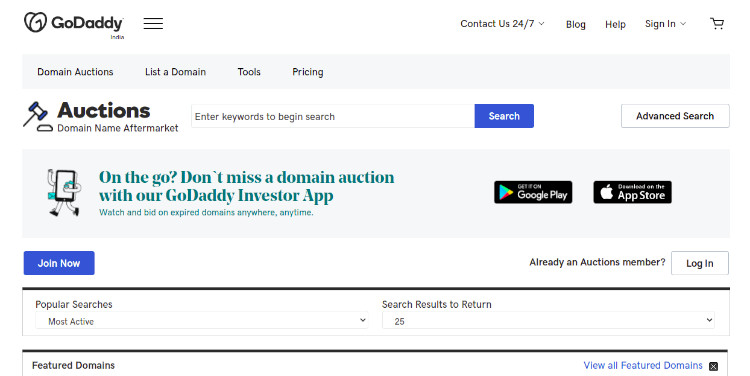 GoDaddy Auction provides a platform where buyers and sellers can connect by listing the prices for a particular web domain name. The buyer uploads the price list for a specific domain name (e.g., medicines.com) for $ Xyz, after which respective buyers quote their prices for the same domain name. The seller chooses the suitable price and sells the listed domain in exchange for profit.
How to auction on GoDaddy?
Select the domain listing
Go to the List a Domain tab and click to open it.
Next, type the name of your domain.
Fill in the information – type, offer, category, and description
Click and choose Visibility type and the payment receiving option.
Read and agree to the Terms of Service
Hit the Finish button
You are done with the process, so Goodluck with selling your listed domain.
Domain Arbitrage Tips, Tricks, and Best Practices: 2023
Domain arbitrage is an intensive process, and speculating which domain is good to invest in makes all the difference between success and failure. But I have picked some practical tips which will help you grasp the vast domain arbitrage subject, and eventually, you can hit the high-profit margin. So let's begin with it.
Decide the budget you want to invest.
Use word combination tools to discern domain names which tend to be expensive.
Upload the domain listing on the purchasing website, where you can see which names are still available.
Make a purchase and save the domain name on parking websites.
Evaluate the profit – if you hold the domain on the parking website for too long, you have to pay additional registration charges, including all investment, and bid a high selling price.
Now wait till you find a relevant buyer (choose one who pays you a good deal)
Monetize your parked domains by running ads until you find the owner.
Once you find the buyer, grab the amount and hand over the website to them
How Much Money Can You Make with Domain Name Arbitrage or Domain Flipping?
Domain name arbitrage or flipping is a profitable business that can earn you a lot. But the main factor remains that you should calculate and recalculate the price list to be uploaded for domain auction. The final price should be inclusive of all the investments from purchasing to additional fees to cover the expenditure and increase the profit margin. Now, coming to the actual part – one can earn over $300 – $400 or more depending on the keen tactics he/she follows for the domain flipping business.
Challenges You May Face for Domain Arbitrage
Domain arbitrage comes with a lot of controversial theories. When it comes to domain arbitrage, it will not be wrong to say that it also has some ups and lows in the whole process. I have researched a lot and came face to face with some of the challenges domain brokers have to come across, from buying to selling specific web domains. Let's delve into more details about it.
Domain arbitrage is a time-consuming process, and one can't earn a decent profit just in the beginning.
Learning and becoming a pro in domain arbitrage is a slow process.
As a newbie, you need to be active in searching for prospective individuals or companies to sell the domains.
Similar domain names don't always yield a profitable deal.
Buying traffic for parked domains is not always useful since Google gives a green signal to the organic traffic of any website.
Despite all the downside, one thing to understand about the whole domain arbitrage thing is that if you have invested a lot of time to learn the tricks of successfully selling a domain, it can fill your pockets.
The essence of domain arbitrage business is how quickly you can slip the web domains to relevant buyers. What matters most is which profitable strategy you applied for the whole domain arbitrage process and how much more you earned with less energy, time, and money investment. People might say that domain parking and flipping are dead. However, domains are still auctioned on websites like GoDaddy and Flippa every day, and what's more interesting is that people are making money off buying the domains. So if you are a newbie or a pro, all you need is to brush up on the skills and go ahead with the domain arbitrage business.
Limited Offers: On Growth Tools for Your Ecommerce Business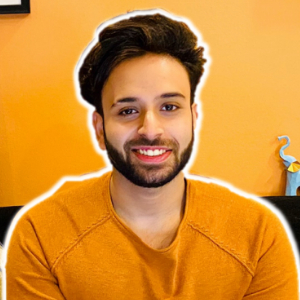 I and my team research various online verticals and can help you kickstart your Amazon business; so you could rake in more greenbacks with the best-recommended tools. Tap into the power of online retail business with me. I am just a mail away, so reach out to me if you want to scale up your niche business. mail: [email protected]