Last updated on September 28th, 2020 at 11:14 am
Amazon FBA is a service offered by the worlds's most popular e-commerce giant, Amazon. It allows Amazon sellers to assign all the logistics part of their business. This service has faced a successful uplift of usage in recent times. This is because, with relatively little investment, FBA is making it possible to build a business that can easily generate high-level, steady income in a very short frame of time.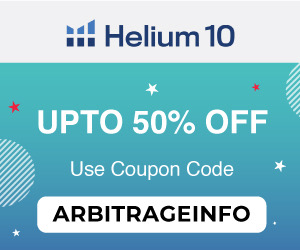 Sellics Review: Platform Overview
Table of Contents:: Summary
hide
Sellics is a similar tool assisting you in your FBA business. Their unique features will allow you to push your business ahead of all the competition. In order to succeed in your Amazon business fast, you typically have to navigate through different analytics tools to get the data you need. Here comes a handy and effective tool that lowers down all the effort for authentic results. Sellics offers separate software platforms: a Seller Edition for Amazon sellers, a Vendor Edition for Amazon vendors and an Agency Edition. The Seller Edition is for Amazon sellers exclusively with Seller Central accounts.
Sellics Seller edition:
Profit Dashboard
PPC Manager
Amazon Ranking Optimizer
Competitor Monitoring
Product Research
Review Management
Inventory Management
Sellics Vendor edition:
Customer Feedback – Monitors positive and negative user reviews so that you can respond instantly.
Content & SEO – Increases your visibility on Amazon search pages, leading to an increase in organic sales.
Amazon Marketing Services – Optimizes the keyword strategy and automates the bidding process for AMS campaigns to make the process more hassle-free.
Buy Box Monitoring – Monitors the 3rd party sellers that are also carrying your products to maximize your buy box share.
Retail Analytics – Gives you a more in-depth understanding and appreciation of your vendor sales performance.
Sellics Agency edition:
The Agency edition is designed for online agencies that need a simpler way to manage seller and vendor accounts.
Amazon SEO – Optimizes listings and monitors content for better rankings on Amazon.
Amazon Advertising – Automates the bidding process and creates comprehensive reports so that you can maximize your clients' ad spend.
Granular access controls – Secures sensitive client data with tiered user access.
Client management – Makes managing multiple clients easier, whether you're handing seller or vendor accounts, or both.
Aggregated data – Keeps all relevant data in one place including customer reviews, Buy Box share, and monitored 3P sellers.
Customer support – You can be in contact with industry experts who work with both 1P vendors and 3P sellers when it is most needed.
Agency Directory – Put your brand in front of clients looking for agencies to help them manage their Amazon business.
The Company was founded in 2014 in Germany as a catalyst for commercial analytics. It started out simply as a keyword ranking tracker, gradually adding several features over the years to become an all-in-one software solution for Amazon sellers. The company partners with several key players in the market such as Bosch, KW-Commerce, Chal-Tec, Private Label Journey, and L'Oréal.
Sellics Review: The benefits of Sellics are as follows:
One of the most composite and comprehensive Amazon selling tools available in the market.
Accurate range of metrics and data, including conversion rates on all of the products and insights on how to improve them, is provided.
24/7 customer support through live chat, a great knowledge base, and regular blog posts make learning about Sellics and how it works in a simple manner. They respond to queries fairly quickly.
Instantly switching between marketplaces without needing to pay extra makes the user feel privileged.
Sessions and conversion rates are displayed through the performance widget for all your products.
Extensive knowledge base – Sellics has an online knowledge base that covers every feature with tips on how to best use the provided tools to grow your business.
Supports several marketplaces – Sellics supports several Amazon marketplaces, including U.S., UK, Germany, France, Spain, Italy, Mexico, and Canada.
Variable pricing – The subscription fee is determined by your annual business volume. This is a new change from their old pricing model to avoid confusions.
Sellics Review: Features and Popular Tools
As soon as the users log in to the Sellics account, they will get a dashboard namely Cockpit. The cockpit contains widgets that show all kinds of useful data: sales and profits, performance, reviews, keyword rankings, PPC performance, and a list of all your products with sales, revenue share, and current sales rank. It's great for getting a quick general overview of how your products are doing. This will lead them to the following unique and powerful tools: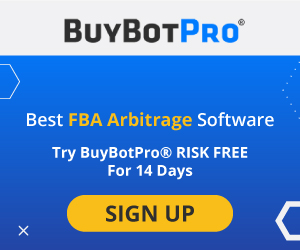 Product Detector – The product detector gives you a more comprehensive look at various products selling on Amazon. It can help you discover the most profitable niches in case you are having trouble coming up with new product ideas. Sellics claims to have the top 10,000 Amazon best sellers filtered by category in its product database. You can also use filters such as sales rank, number of reviews, estimated sales, and weight to quickly sort through thousands of products matching your desired criteria.
Niche Analyzer – By analyzing sales volume and competitiveness in your desired niche with the niche analyzer, you can easily tell how many sales are generated in a niche and how difficult it will be for you to achieve a top ranking with the most important keywords.
Spy Tool – The spy tool lets you monitor your competitor's prices and discover their top sellers. You can also use it to track the actual sales volume of your target product, helping you reduce the risk of investing in poor-selling products and getting stuck with unsold inventory. You can determine the real sales volume for any product on Amazon and see at a glance how the highest and lowest prices develop as well as pick up price trends for your products. The spy tool also lets you set up a hijacker alert that notifies you when unscrupulous merchants attempt to "attach" to your products at cheaper prices and steal your revenue.
Keyword Rankings – The Sellics keyword ranking tool is the most popular one which enables you to research new keywords, find keywords your competitors are ranking high for, and find all possible keyword combinations. Sellics claims to have 180,000,000 Amazon keywords in its database. The search volume indicator is handy for learning which keywords are most relevant for your products, and the keyword ranking tracker enables you to monitor how your rankings develop over time and visualize the effects of your optimization efforts.
Review Management – The review management tool instantly notifies you when you get a product review. As negative feedback from customers can immensely affect sales. By getting instant notifications, you can quickly react to negative feedback and mitigate the damage. Sellics lets you comment on negative reviews directly from the dashboard with just one click.
Inventory Management – Manually managing inventory is always very difficult, especially if you have a diverse collection of products. This inventory management tool automatically analyzes the perfect reorder date for your products based on your current stock level, sales velocity, and lead time.
Profits – The tool's dashboard finely integrates with your Seller Central account to show your exact profit margins after all your costs like FBA fees, shipping fees, PPC costs, Amazon fees, promo value, cost of goods, etc are deducted in real-time. The dashboard is updated every instant and can be used to accurately track the profits for all your products throughout the day. You can manually input your costs to get more accurate results and instantly see the profitability for each product. This will also help you to discover which area is disproportionately draining your money.
PPC Manager – The PPC manager enables the users to track, analyze and optimize the performance of the Amazon ads. It shows all the key ad performance metrics sorted according to revenue, cost, CPC, CTR, orders, impressions, etc. Hence the users do not need to depend on Seller Central reports to determine how the campaigns are performing. The PPC optimizer can identify keywords that aren't converting well and provide fresh suggestions based on the advertised cost of sale (ACoS) and the potential of each keyword. The manager can be integrated with the Amazon Product Advertising API to automate campaigns and create custom rule sets that can automatically change the keyword bids based on the keyword's performance.
Sellics Pricing Plans
Sellics uses a variable pricing model that charges you based on the volume of products you sell. Sellics recently changed their pricing model. For the initial trial, you can test all of the available features for free for 14 days without requiring a credit card before purchasing a plan.
| | | | |
| --- | --- | --- | --- |
| Sales Volume Per Annum | Monthly Plan | Biannual Plan | Annual Plan |
| $0 | $57/month | NIL | NIL |
| $1K – $60K | $67/month | $57/month | $47/month |
| $60K – $240K | $97/month | $87/month | $77/month |
| $240K – $600K | $157/month | $137/month | $117/month |
| $600K – $1.2M | $217/month | $187/month | $157/month |
| $1.2M+ | $317/month | $287/month | $257/month |
Sellics Free Trial: Discount Coupon Codes
Signup with this Sellerapp link to avail exclusive offers (only for Arbitrageinfo readers).
Sellics Alternatives and Competitors List
Due to the tremendous competition among FBA sellers in the eCommerce market, the competition is also in the booming phase. Hence there are similar service providers who offer tools as Sellics does. Below is the list of popular Alternatives of Sellics:
Helium 10
Repricer express
Jungle scout
AMZfinder
Zonguru
Unicorn Smasher
egrow
KeyworX
Sellics User Reviews and Customer Feedback
Users who give Sellics reviews on Reddit or positive feedback in other platforms get benefitted by its features which help them find better ways to boost their profits and visitor numbers. Others appreciate that its monitoring tools allow them to keep track of their spending.
"There is an abundance of information that can be gained from Sellics, particularly in finding information on products related to the ones you sell, stats on how your products are performing on Amazon, and competitive comparison tools." – Jennifer S. (Digital Marketer: Health, Wellness and Fitness)
"Sellics is awesome. I can keep track of my earnings The interface is very intuitive and the set of tools are the most important you need to grow the business and increase profits. I really like how I can see if I'm making a profit or not. Many Amazon sellers lose money because they spend too much on advertising and thanks to Sellics I am not one of them anymore." – Logan Wilson (verified user)
Round Up: Is Sellics the Best Amazon Seller Tool?
Selling on Amazon can be very time-consuming and also involves so many complex processes. This guideline will be crucial for you if consolidating all of your analytics and performance metrics into one place is your priority. Sellics excels at putting everything you need in one place. Sellics login is pretty simple and if opting for pricing plans seems complex, go ahead with the free trial plan to push your business for a boost.
Limited Offers: On Growth Tools for Your Ecommerce Business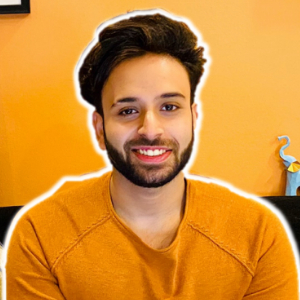 I and my team research various online verticals and can help you kickstart your Amazon business; so you could rake in more greenbacks with the best-recommended tools. Tap into the power of online retail business with me. I am just a mail away, so reach out to me if you want to scale up your niche business. mail: [email protected]