Last updated on January 18th, 2023 at 01:41 pm
Amazon is the biggest online retailer in the USA, UK, and most parts of Europe. But there is a high chance that products are being bought from a third-party seller using a service called Amazon FBA. An FBA business is a business model with which you leverage the powerful distribution network and customer base of Amazon. Using the FBA business model, third-party sellers ship the products to Amazon's warehouse and allow them to take care of the rest. In 2019, more people realized the benefits of starting an Amazon FBA business. With very little investment, it is possible to build a business that has the capability to generate high-level, regular income in a relatively short time frame.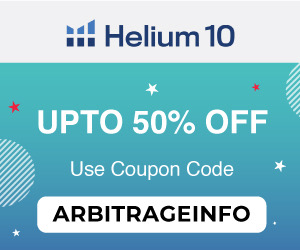 There are several great tools that can help you to optimize your processes to be more successful. Helium 10 is one of the most popular among them. Below is a guide that will introduce you to this amazing product.
Helium 10 Platform Overview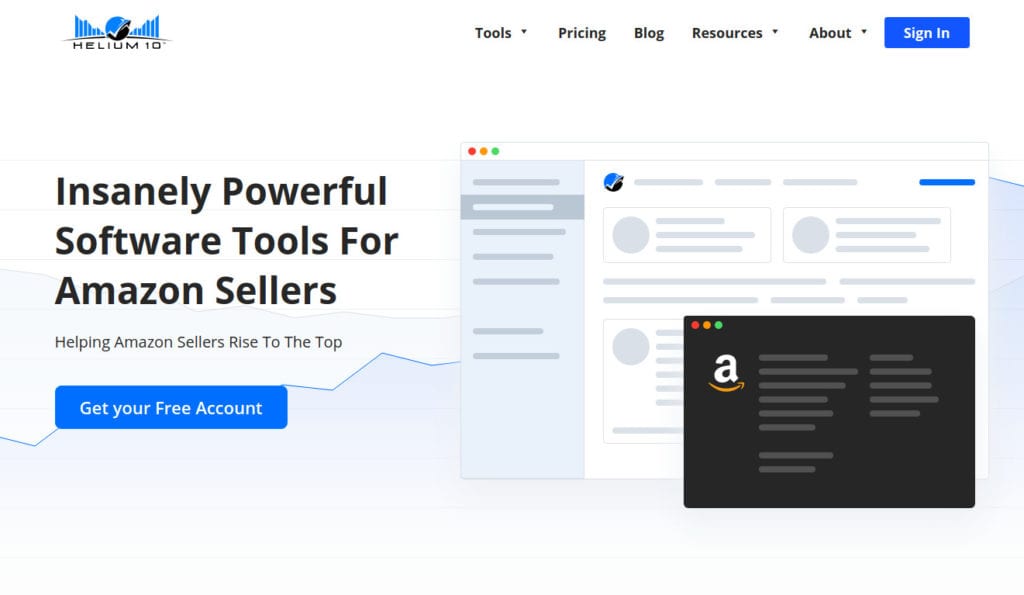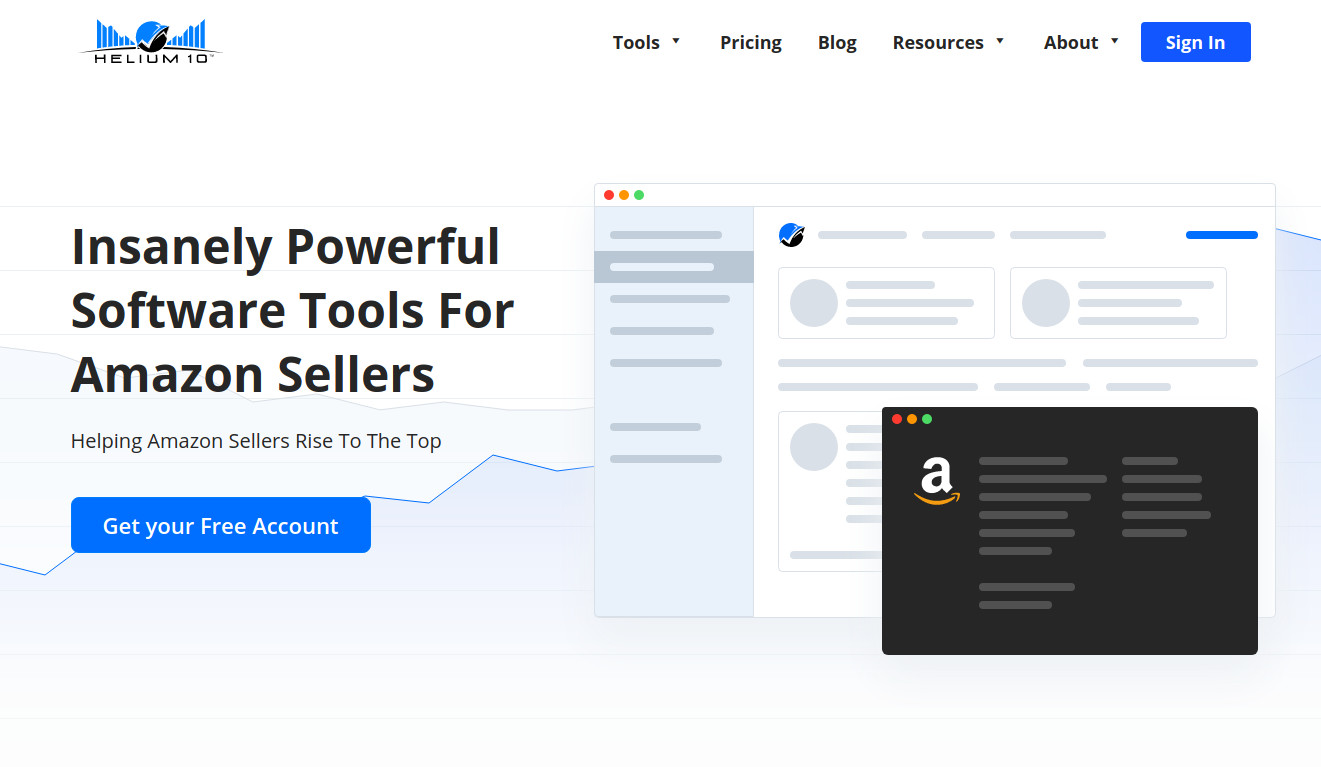 Helium 10 is a leading e-commerce technology company that has created an all-in-one software suite for Amazon entrepreneurs. It provides web-based software that offers a robust suite of tools to help Amazon sellers better optimize their product listings, find optimal and creative keywords, and generally make more money on the platform. Helium 10 tools are designed to save time, find profitable products, discover profitable keywords, remove unneeded keywords, identify FBA reimbursements for damaged or lost inventory, and optimize product listings. Helium 10 monitors competitors and analyzes product trends to create merchants' opportunities to expand their Amazon private label business. The data is reliable enough to guide your decisions through the selling processes. With these tools' help, you can uncover product ideas and dive deeper into the market to research and validate those ideas. As the name goes, it has more than 10 tools (now over 20) for Amazon Sellers that can enable them to make a huge profit without putting in any extra effort.
The company was founded by CEO Manny Coats, based in Irvine, California, with multiple satellite offices worldwide. With its mission to help Amazon sellers rise to the top, Helium 10's comprehensive software package was designed to provide advanced Amazon seller solutions in the areas of product research, keyword research, listing optimization, product launch, keyword tracking, refund management, and profits analytics amongst other essential functions to help Amazon sellers improve their sales and revenue.
The purpose is to create the next generation of successful Amazon entrepreneurs by delivering a highly accurate, powerful, comprehensive Amazon software package at an affordable price so that sellers at every level can achieve the financial success they deserve.
Highlights of Helium 10 advantages:
Find profitable products.
Run more successful and PPC campaigns
Save time
Avoid ineffective keywords
Find top performing keywords
Spy on your competitors
Helium 10 Features and Popular Tools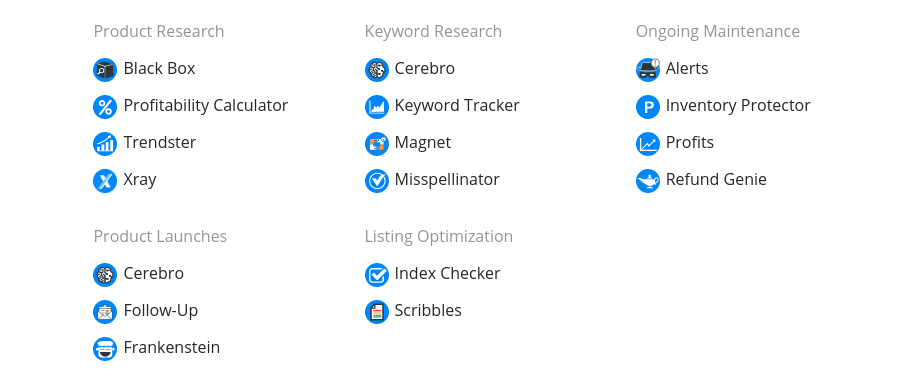 Black Box – Black Box provides a database of over 450 million active Amazon products where you can search to increase potential selling opportunities. It is a powerful Amazon product research tool that uses smart advanced filters and strategic data to help sellers find new product ideas based on their exact needs. They can quickly analyze the average sales volume, price, weight, and competition of any product on Amazon, allowing you to complete hours worth of product research work in seconds. The findings can also be saved and sorted into different lists to keep them for future use. It is far quicker and simpler than any other similar tool on the market.
Magnet2 – This is an amazing keyword research tool. You can enter a keyword or keyword phrase into Magnet to receive hundreds of potential keywords to optimize your listing. It helps you find the most valuable keywords for your product by using a basic "seed" keyword. Refine the research with customized search results using advanced filters, sort your keyword list with criteria relevant to the listing, and filter by word count, search volume, number of competing products, and many more.
Cerebro – Cerebro is an important tool of Helium 10 that allows you to analyze ASINs and see what keywords are behind them. You would use this approach to find keywords that you can target by filtering out the best from the lot. This is the most powerful reverse ASIN tool ever developed. With Cerebro, you can see all of the keywords that the competitive market is fighting for. Sellers can also check their keyword rankings.
Frankenstein – Frankenstein is a tool that lets you take thousands of keywords and process them into profitable lists. This tool uses deduplication filters that remove unwanted characters and words. The words are then sorted by popularity, so the perfect and back-end keywords for listings can easily be figured out. Importing thousands of keyword phrases into Frankenstein to weed out duplicates, common words, and unnecessary single letters can also be done. With multiple filters and the ability to see each keyword or phrase line by line, it becomes easier to make an efficient keyword listing.
Scribbles – The Scribbles tool helps optimize the product listings fully with the best front-end and backend keywords. Scribbles ensure that no valuable keywords are missed out. It also makes it easy to write highly optimized titles, bullet points, descriptions, and search term keywords. Scribbles allow you to modify text field lengths for specific categories. Then the newly created keyword list can be imported to Frankenstein finally to scribbles again to create a fully optimized Amazon listing without missing a keyword. The modular Scribbles system subtracts a keyword from the imported list once used in the listing copy. If you delete the keyword from your copy, it goes right back to your keyword list.
Index Checker – This tool generally allows all the sellers to figure out which of their backend and frontend keyword terms are generally indexed by Amazon and which are not. You also get the bonus of seeing under which Amazon index your product is paired with since Amazon now has separate indexes. It also happens that some keywords might not be good for your product pages. And to be more effective and enter the competitor's ASINs and check what keywords they rank for and what is not productive.
Keyword Tracker – This tool allows you to keep a log of the changes that you have actually made right in your marketing and optimization efforts. Keyword Tracker provides your current ranking for all indexed keywords and gives you the option to check your ranking every hour. Keyword Tracker allows you to monitor the changes you made in your optimization efforts to visualize how those changes affected where your product listing ranks for specific keywords.
Alerts – This hijacker alert lets you keep track of anyone barging in your site. The Hijacker Alert tool allows you to receive notifications whenever something unacceptable happens to your product listings. You can set alerts to trigger whenever a new seller gets on your listing, someone leaves the listing, or if you lost the buy box.
Misspelling Extractor – Misspellings are one of the most underrated cash generators when it comes to listing optimization. This tool can provide tons of misspelling variations to input your lists of Profitable Keywords. You can easily get top Amazon keyword ranking results right for the misspelled search terms. Increase your bottom line and sell more FBA products by targeting misspelling right in your listing optimization efforts.
Inventory Protector – The inventory protector tool allows you to set limits on quantities that can be purchased for certain items so that the coupon code abuse or anti-competitive behavior does not affect you adversely. You can use Inventory Protector to make sure no one abuses your coupon codes by automatically restricting the number of coupons a buyer can use per item.
Refund Genie – Refund Genie tool helps you to find lost or damaged inventory that Amazon has not yet reimbursed. It may be possible that Amazon owes you hundreds or thousands of dollars from damaged products, unreturned products, and more. Check whether Amazon owes you a refund, then easily retrieve your funds with Refund Genie.
Profits – Profits give the most authentic view of your Amazon business's real take-home profit. To provide the most accurate profit status possible, the tool deals in total revenue and costs of all types to present real margins in different time intervals such as daily, weekly, monthly, and many more.
Follow-Up – Follow-Up is a fully automated email tool where a customizable and effective approach can be taken to create a marvelous Amazon customer experience. The streamlined mechanism lets sellers communicate with their customers at pivotal moments and after specific trigger points.
Helium 10 Pricing Plans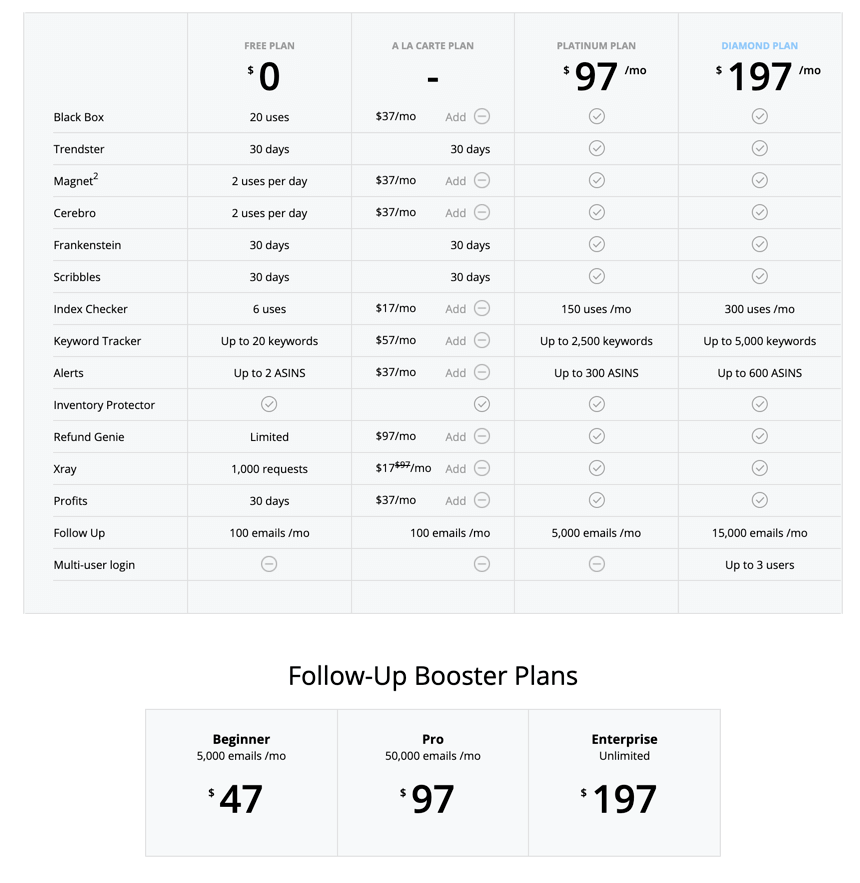 Helium 10 Chrome Extension Review
Helium 10 exists to provide Amazon sellers with a comprehensive software suite that addresses their business maintenance and sales growth needs.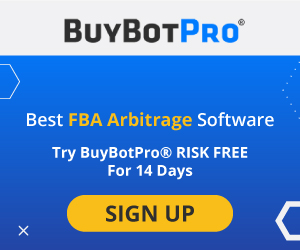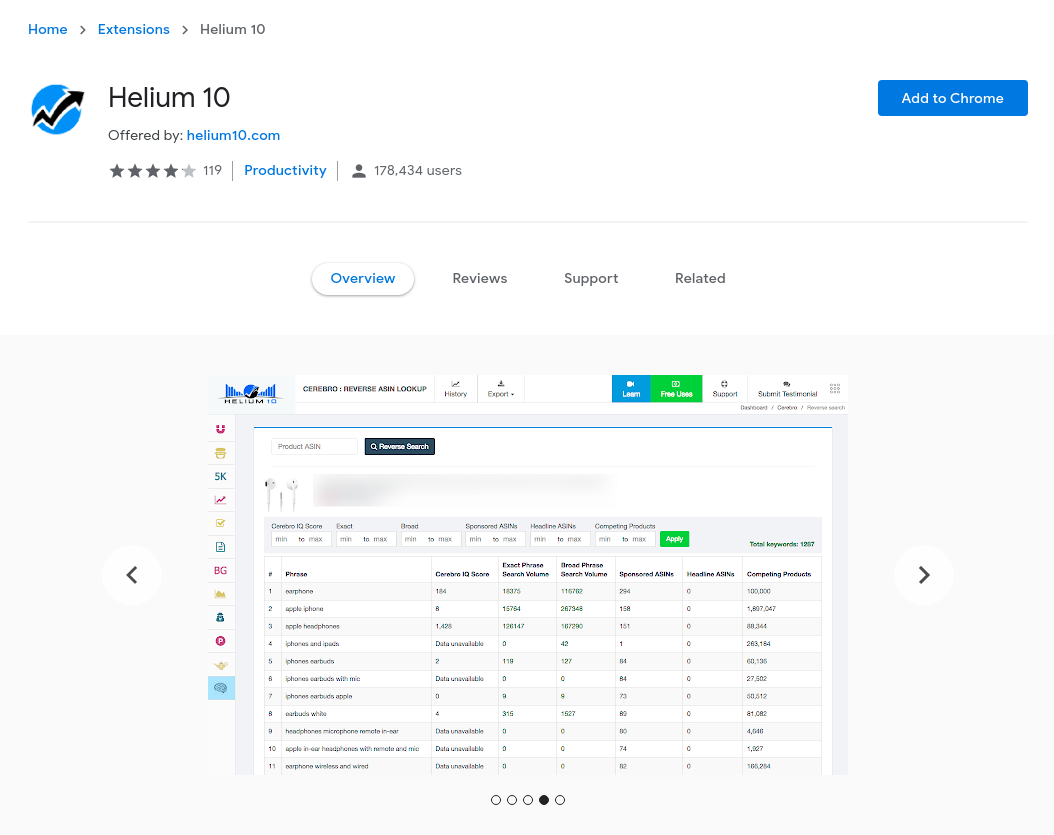 Tools in the Helium 10 Chrome extension include:
X Ray – A powerful Amazon product research tool that provides statistical data on over 450 million active Amazon products.
ASIN Grabber – Discover which competing 100 products are ranking for the desired keywords.
Profitability Calculator – You can monitor the statistics you need to know to be profitable selling a specific kind of product.
Inventory Level – Check how much stock your competitors have and when they might run out.
Review Downloader – Find out what customers are saying about your competitors to find several other ways to improve your product efficiently.
Helium 10 Free Trial: Exclusive Discount Coupons
If you are a regular Amazon seller and looking to expand it will be beneficial for you to start with regular plans of Helium 10 as the free plan might not cater to your needs. Hence check here the various Helium 10 discounts and coupons offered to benefit sellers like you.
"ARBITRAGEINFO50"
50% off your first month of Helium 10
"ARBITRAGEINFO10"
10% off every month of Helium 10
ARBITRAGEINFO50 / get 50% off your first month of Helium 10.
ARBITRAGEINFO10 / get 10% off every month.
Helium 10 Alternatives List
Due to the increasing trend of FBA sellers in the eCommerce market, the competition is also in the growing phase. Hence there are similar service providers who offer tools as Helium 10 does. Below is the list of popular Alternatives of Helium 10:
Camelcamelcamel
Repricer express
Refunds Manager
Unicorn Smasher
KeyworX
Helium 10 User Reviews and Customer Feedback
"I love Helium 10, every tool in the suite has a use. Not only does it work, but the value keeps on keeping on. Great support, great resources and training to help you get the most out of all the tools provided. Just waiting for the Supplier Search now so I can say goodbye to Jungle Scout – sorry guys no disrespect. Thank you to all the team that make it happen." – Kim ( verified Buyer)
"I have been using Helium 10 and another similar software in my Amazon selling and have found Helium 10 comprehensive to cover the start to search for right products through keyword searches and forming the product description. Software is fast and responsive. Found the tutorials very useful too. Keep it up, keep it going the team at H10." – MJ Yam ( verified Buyer)
"Helium 10 has helped me do things on amazon that I didn't even know were possible. I love this tool and highly recommend it to any and all amazon sellers." – Keith Lewis (verified Buyer)
"I am fairly new to Helium 10, so I haven't used all the tools as yet. HOWEVER, those I have used seem to fulfill everything I need, and all of them seem to be compatible. I had subscribed to a competitor but found I used Helium 10 far more because it does allow you to stay within one platform and not feel the need to purchase more software to navigate to another level. One fee and one site is appealing." – Angela (verified buyer)


Round Up: Is Helium 10 the Best Amazon Seller Tool?
Helium 10 is one of the most powerful software tools for Amazon Sellers that can effectively benefit from finding the high ranking keywords, identifying trends, keeping track of competitors, and optimizing the product listing to increase your sales and conversions. For all those sellers who are already selling on Amazon or planning to get started with them, it's time to get started with Helium 10 as it has one of the finest sets of tools that will really save you tons of time. It will also help you in getting more sales and conversions as well. There is a range of plans, better start with the free trial for experimentation.
Limited Offers: On Growth Tools for Your Ecommerce Business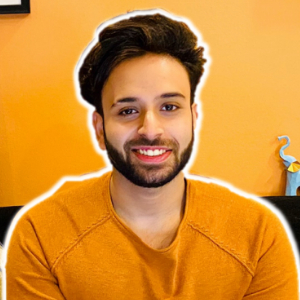 I and my team research various online verticals and can help you kickstart your Amazon business; so you could rake in more greenbacks with the best-recommended tools. Tap into the power of online retail business with me. I am just a mail away, so reach out to me if you want to scale up your niche business. mail: [email protected]