Last updated on January 18th, 2023 at 05:46 am
Do you ever wonder why we have these ads running on some websites we visit? What's more interesting is when you will understand the deeper secret behind these ads. So what's the hidden truth about it? – you can earn real money from this. Want to know how? Follow this article, and by the time you reach the bottom of the page, you will be called AdSense arbitrageur. So let's start by knowing more about the Adsense arbitrage process.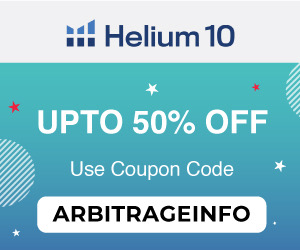 For every ad that goes live on partner websites, Google pays you a fixed amount of money. Like any other business plan, in AdSense arbitrage, you have to invest a minimum amount. But the trick is to know the price paid by Google (for each click on ads) should be more than the purchase amount of those actionable clicks. And in the arbitrage language – this price difference makes the profit. It might sound easy, but there are certain ways and ground rules that every arbitrageur needs to comprehend before getting on the Adsense arbitrage field to hit the profit target.
In case you are wondering where to go in search of the Adsense arbitrage business tactics, I will answer the questions popping in your mind. So let's get into further details.
How Does AdSense Arbitrage Works in 2023?
Usually, Adsense arbitrage works in four simple steps. Search for the price list Google pays for per click on ads on the website the publisher runs the ad. After scouting through the price list, purchase low-cost traffic so you can direct them to the ads. Now that you know the profit you can incur, redirect the visitors to your website to click the Adsense ads.
To make it more simple for you, let's understand this with some figures. When a publisher displays an ad on a particular website, they pay -say $100- to Google. Their main motto is to get as many genuine clicks as possible to get more customers, revenue, or demand.
What's important to consider is the money breakdown – 32% for Google and 68% for the people who send quality clicks to the advertiser's website. As per the calculations, you can get $0.68 for CPM. If you pay $0.1 – $0.2 for 1 click traffic, you still run on a profit of $0.58 – $0.48.
The trick to monetizing the click is by getting high-quality traffic to your website at a comparatively lower price. All you need to target is CPM or cost per thousand impressions and get help from traffic arbitrage tools.
Is it Legit to Do AdSense Arbitrage in 2023?
AdSense arbitrage is entirely legit and is a standard method applied by many publishers to increase their profit margin. The main idea is to build traffic through your blog/site and get clicks for an AdSense ad displayed on your website. The more number of legit clicks to the landing page, the more will be your income. There are AdSense arbitrageurs who are leveraging the traffic from Facebook and other social media platforms to redirect to the AdSense ads – this is also a legit way to make money.
How to Choose a Niche for AdSense Arbitrage
Establish your website around the niche, which certainly will generate more revenue at the end of the day. Remember, depending on the region your website content is based on, you need to decide on a niche area. For instance, if you are trying to earn Adsense profit in the US, then the concerned niches include healthcare, automotive, insurance, etc. While in the UK, profitable niche domains are health, skincare, electronics, and so on. The niche trend is likely to change depending on the most talked-about product, service, etc. on the internet at a particular time.
Currently, looking at the hot demands on the internet, the niche areas that are sure to scale up your profit percent are money-making plans, technology, health and wellness, finance & insurance, and the list continues.
To understand what will get you paid more, you can use several profitable niche search tools like SEMrush's CPC Map, KWfinder, Wordstream keyword tool, etc. These tools automatically show you what's the most relatable and in-demand niche so that you can skyrocket your profit margin easily.
Setting Up Your Website for AdSense Arbitrage
Moving on to the next question, how do you set up your website to generate huge traffic and eventually redirect them (using ads) to the advertiser's website. Let me guide you through the entire set up process step by step.
1. Open Adsense Account – Go to the Adsense website and click on the "Sign Up Now" option and proceed with steps. Register your email address, mention your website URL, customize options for better Adsense performance, and hit the "Save" button. Add other details like country, accept the terms & conditions mentioned, sign in to Google account, and you are done with the account creating process.
2. Valuable Content is the Essence – But registering yourself with the Google Adsense is not all. The main criteria that you need to fulfill are rich content development for your website. Valuable content attracts huge viewers and turns them into loyal visitors – this factor will help boost the clicks for the ads published on the AdSense platform in the later stage.
3. SEO & SEM Practices – For traffic optimization, SEO, and SEM are the main algorithms that increase more visitor reach to your website. Adding keywords regularly to the content you publish on the website, backlinks, internal links, using meta titles and descriptions, etc. helps boost organic traffic to your website. SEM (search engine marketing) helps gain the target audiences' attention through PPC (pay-per-click) advertising – it helps you achieve a higher rank on Google search, which is interlinked with the SEO practices. Combined, SEO & SEM grow huge traffic for the website.
4. Only Organic Traffic – By traffic, Google Adsense means those that are achieved through organic traffic solely. Try building more traffic in organic ways such as SEO usage, updating keyword rich quality content, etc. that add to the monetizing game.
Recommended AdSense Arbitrage Themes: 2023
When it comes to using themes for your blog site or website, choose the one that makes it incredibly smooth to display Adsense ads. Placement of ads on the page makes all the difference whether the audience will click on the ads or walk away, ignoring them. In short, theme optimization is critical to profiting or losing via Google Adsense monetizing process.
In addition to the theme templates available on the blog platform, you can also rely on the themes marketplace for creating the desired look for your website that is sure to attract a lot of visitors. What's important to mark is always hunt for customized SEO optimized themes, user-friendly and increases website speed apart from blindly using a pool of features. Some of the most dependable themes for profitable Adsense arbitrage are DIvi, SEO Crawler, Ad-sense, Pofo, Astra Theme, OceanWP, and many more.
List of WordPress Plugins Required for AdSense Arbitrage
If you want to impress the people visiting your website, you need to eye on better functionality and smooth performance. Usually, user-friendly websites that work seamlessly are likely to leverage better traffic than poorly integrated websites. This is where plugins come to the rescue.
WordPress provides a list of plugin options that are easy to install and help improve set functions upon its activation. So if you want to drive Adsense arbitrage, pick the one that will help you display ads on your website. Enlisted below are the handpicked WordPress plugins that will deliver better Adsense arbitraging option.
1. Easy Google AdSense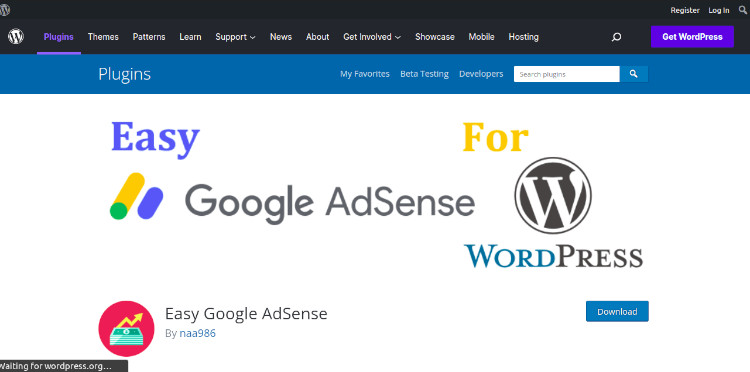 It is a WordPress plugin that automates ad placement on the website through its Machine Learning algorithm to smartly choose what's best. It shows ads only when there is an excellent possibility to get clicks. Since it considers the users' choice, they will be more likely to click on a certain ad.
Key Advantages:
ML-based automatically optimized ads
No hassle selecting ads – it checks conditions and runs ads after compliance check.
No configuration issue
2. Ad Inserter PRO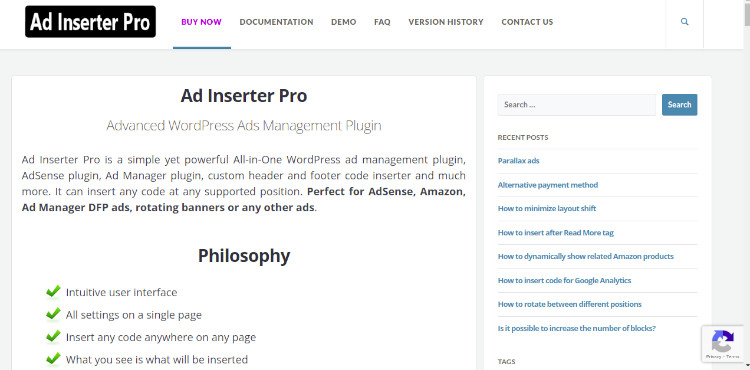 If you want a comprehensive plugin option, Ad Inserter PRO is sure to make your life easier. Its powerful features such as ad management, customized header, and many more options make it simply the best, by far.
Benefits:
Single-page setting
Transparent and easy to comprehend coding steps
In-built troubleshooting and debugging options
Suitable for Google AdSense, Amazon, Media.net, and many more ad platforms
Compatibility with the desktop, tablet, or phone
Easy location detection
3. Advanced Ads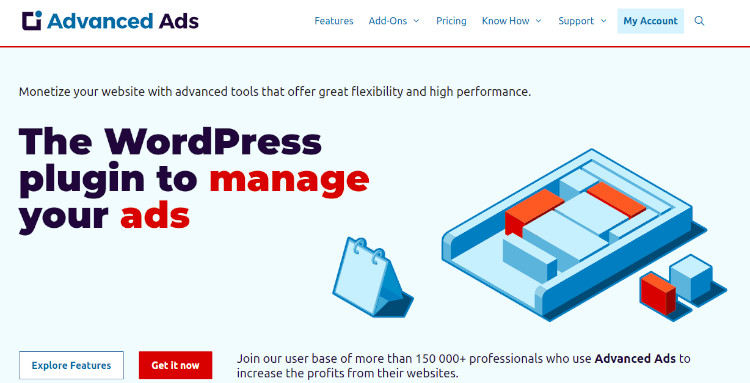 Simplicity is the ground rule for every plugin usage, and Advanced Ads ticks this requirement. It is very suitable for arbitrageurs to get more clicks/impressions for ads and earn profit quickly. Please scroll down to know more about its features.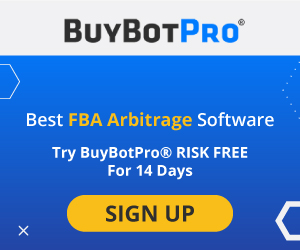 Highlight – You can automatically sell ads on the website following the installation of desktop ad-on, Selling Ads.
Advanced Ads Features:
Option for unlimited ad display
Runs ads based on users' search options and content
No coding is required to include ads within posts, pages, content, etc.
Benefits:
Freedom to choose from multiple ads and affiliate networks
Uses shortcodes
Detects ad-block and gives an alternative option to users – helps retain traffic to your website.
4. Quick AdSense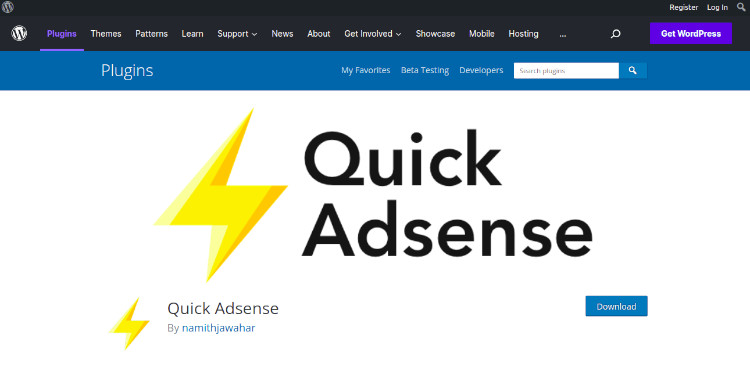 It is a flexible plugin for ad management, which enables a variety of ad placement options, so you can add creativity to earn more profit. The freedom to change ad formatting is sure to get your visitor's attention.
Key Features:
Default positioning setting, so you don't have to spend more time on placing ads. Just choose the best option and relax.
Randomization to place ads.
Allows upto 10 ads display on a particular page
5. Ads for WP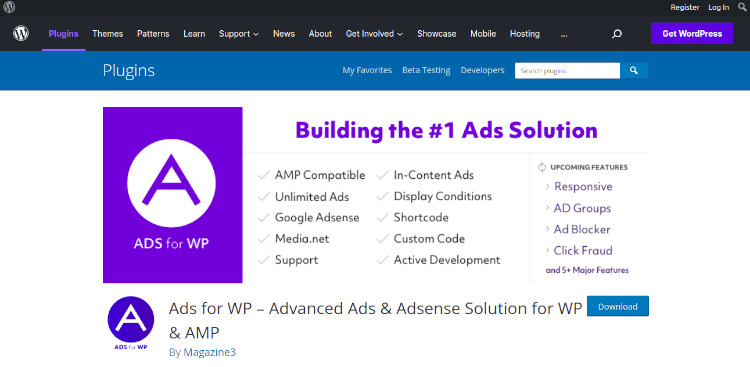 Insert ad and easily monetize Google Adsense with this all-in-one ad solution for WordPress.
What can you get?
Easy to detect user parameters (location, language, device, etc.)
It automatically complies with the privacy laws, so you don't need to check on it before displaying an ad.
Helps monitor click-fraud and protects such activity, so you leverage a stable revenue,
Site Optimization for AdSense Arbitrage
What is site optimization? It is nothing but the process of improving the incoming traffic, ad performance, content quality, implementing better SEO practices to boost your website functioning. It helps you to get to the set profit goal through AdSense arbitrage. I have narrowed down some tips to enhance your website for AdSense.
Note that your practices comply with Google policies so that there are no issues like site banning in the future time.
It is a general misconception that A/B testing will give better results and increase ad earnings. Sadly, it is not the case. Instead of testing, if you offer the visitors what they want to see/read – it will drive more traffic. For example, if the user X likes x products, help them know more about it. If a user Y likes a certain y feature more, deliver more of it to the same type of users.
Avoid restricting bots on your site. If Googlebot is blocked from viewing your website, it will stop displaying AdSense ads. And when the primary intention (AdSense ads) is not fulfilled, it will never increase your revenue.
Where to Buy Traffic for AdSense Arbitrage?
If you are an AdSense publisher, this question might have tickled your mind. After thorough research, I found that more than buying traffic, you should focus on buying legit traffic. So before going for a paid traffic option, what you need to be aware of is that Google only approves organic impressions. Even though you are going for paid traffic options (from third-party service), you need to ensure that the traffic should be converted to organic for achieving positive click results.
If you have made up your mind to earn traffic via the short route, i.e., buying traffic, here are some AdSense-safe traffic delivering websites that will fulfill your need.
Web Traffic Geeks – It offers a successful well-targeted web traffic increase method that suits over 130+ niches. It helps you reach an audience from over 40+ countries and also complies with AdSense policies.
GrowTraffic – You can easily target the targeted traffic in your preferred location with GrowTraffic's high-quality and reliable traffic support.
Babylon Traffic – It is not a traffic bot, but legitimate and helps improve your website's Google analytics in real-time. It is fully customizable according to the location and niche segment.
How to Break-Even and High at Profit from AdSense Arbitrage?
How to Monetize AdSense Arbitrage Blogs and Sites?
Complete your monetization of blogs and sites with the below simple steps:
Suppose you have a blog/website, sign-in to it. If you are not yet a blog site owner, register yourself and continue with the process.
From the menu board, choose "Earnings," and then it will open an option "Create AdSense account" – click on it and proceed.
Choose the Gmail account linked to the blog site.
Next, you need to add the payment details and phone number. It will automatically send OTP for phone number verification.
After submitting, you will be redirected to complete the process.
Now that you are successfully ready with the initial monetization steps, all you have to do is follow the entire process mentioned above and set up the website/blog and display ads to earn a profit.
Ad Layout Optimization for AdSense Arbitrage
Overemphasizing any one feature displayed to the audience will make it unappealing and lower their interest. Nurturing a website and going for AdSense arbitrage can be done side by side, but you need to give equal importance to both.
Placing numerous ads and offering few rich contents to the audience can't retain traffic and your whole profit plan deteriorates. Ad placement should be done in accordance with the content length on a particular page. Displaying a minimum of 4-5 ads is good enough not to annoy the audience reading the content.
Ensure that you don't place the ads adjunct to one another. Inserting the ads in between over 500-1000 words and alternating them with CTA, quotations, newsletters, etc. also has a positive impression on the visitors.
The Common Challenges of AdSense Ad Arbitrage in 2023
AdSense arbitrage is not completely risk-free. Clearly, there are more challenges to the AdSense arbitrage business than any other arbitrage. Although it has proven to be very beneficial in increasing revenue for some, the entire AdSense arbitrage thing falls on its face for others. The trick is to understand the detailing and move according to it. Without knowing anything about AdSense arbitrage, one can commit mistakes and experience a great business loss. So I am listing out some of the challenges that one is susceptible to.
If traffic is not managed carefully, and you tend to rely only on paid traffic – it might be a risky deal in the future because Google Analytics eyes on purely organic traffic-driven websites.
The whole idea of content publishing is to provide value to visitors; compromising the quality might drop the traffic stats drastically.
Landing pages that lack a user-friendly interface, fast page loading, rich content, etc., can't gain enough CTR – means complete loss.
Don't just goal for short-term and quick profit-making strategies as building a good website becomes the base for leveraging high ROI through AdSense arbitrage and other means.
How Much Money Can You Make from AdSense Ad Arbitrage?
Adsense is very much in demand, and if you want to earn a good profit, then this is the time. As the digital revolution is hitting every market, and people are browsing the net more than before – many companies rely on digital ads. Consequently, more ads are running every day, and you have the scope to earn huge by hitting the right button.
Although local advertising platforms can pay less, Google Adsense will pay much better, and so you can get more ROI. When done with proper strategy and complete understanding of the best ad size, CPM value, driving organic traffic, etc., arbitrageurs can earn $100 – $2000 on average.
Roundup: Illustrating the Entire Process
Finally, let me guide you through the entire AdSense arbitrage process step by step, so you recap and memorize it quickly.
Register and create a blog site (preferably a premium account),
Go through the terms & conditions, legal policies, etc., thoroughly.
After website launching, focus on publishing quality content.
Use the best SEO and SEM methods to get traffic.
Apart from organic traffic, try buying traffic from concerned websites.
Pull traffic from Facebook and other social media channels.
Establish layouts, themes, and plugins to enhance AdSense ads.
Monitor traffic and rectify errors as soon as possible.
Be creative with placing ads and formating them.
After you are complete with optimizing the traffic, display the ads.
AdSense arbitrage is a critical yet profitable way to earn huge profits. But the risks involved are too high, which is why you need to be cautious at every step. It takes time to etch your mark in this business, and if you move ahead with a proper plan of action (after understanding the nitty-gritty), AdSense ads might prove to be a great way to incur a profit. I hope you got answers to most of your questions in this read. You can always give your feedback and leave queries in the comment section, and I will reply to it.
Limited Offers: On Growth Tools for Your Ecommerce Business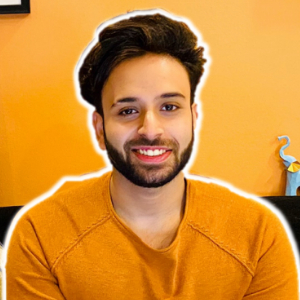 I and my team research various online verticals and can help you kickstart your Amazon business; so you could rake in more greenbacks with the best-recommended tools. Tap into the power of online retail business with me. I am just a mail away, so reach out to me if you want to scale up your niche business. mail: [email protected]