Last updated on January 18th, 2023 at 05:37 am
Do you have what it takes to be the best Amazon seller out there? Are you curious about how you can climb the ladders and make your product the best seller out there? If yes, you are at the right place as we will list free amazon product research tools that will help you achieve just that.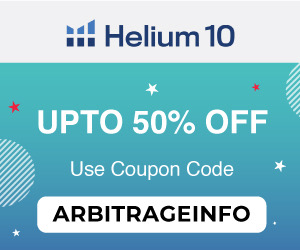 But before we proceed, let us know more about an "Amazon product research tool." An Amazon product research tool online tools and services help you gain important information about a product and how to sell it effectively. These tools help you out in various aspects of selling your product online on Amazon, such as:
Keyword Optimization
Competition's activity insights
Projected trends and sales
Data Tracking
Sales Volume
Historical Prices
Sales Potential
Stock Tracking
Expense Catalog
Now that we know what these free amazon product research software can bring to the table for sellers, let us talk about the benefits of these free Amazon product research tools.
Benefits of Amazon Product Research Software Tools
If you are a seller and want to rank your product high on Amazon's online marketplace, you need to use these tools to do that. These free Amazon product research tools will help you beat the competition and rank your product or service higher.
Amazon is home to millions of products, and there is tough competition on this world's most used online marketplace. While one might think there is brutal competition on Amazon, if one comes to think of it, these millions of products on Amazon will act as data points for these free amazon product research software.
These amazon free product research software tools will help you in the following ways:
Protection against coupon abuse and product hijackers
Estimate sales, which can give you a prospective idea on which products to use
Automate product listing process
Find the best keyword for SEO and more
Product Tracking
10 Free Amazon Product Research Tools: 2023 Edition
Here are some of the best yet free Amazon product research tools and software to get you started. Additionally, some of them offer a free trial to give you a hands-on experience of the toolkit.
1. Camelcamelcamel: Free Amazon Product Research Tool for Price Drops
This is one of the most used free amazon product research tools that are out there. This software gives you an alert to the price drops related to the product and price history, and the sales rank of a product.
This information provided by camelcamelcamel proves to be quite valuable, and hence it is one of the top amazon product research tools.
Features:
Bulk Price Watch Editor: The users of this free amazon product research tool can edit the contact information tied to a group of price watches, rather than changing them one at a time. The users can also change to email and Twitter notifications options.
Product Search: The search results from camelcamelcamel will take you to the search results, the index provided by Amazon's or Best Buy's product data API. So the search results are quicker, and the software does not have to contact the retailer and request search results; those API can be saved for all the updates related to product pricing.
2. Helium 10: Best Amazon Product Research Tool for Free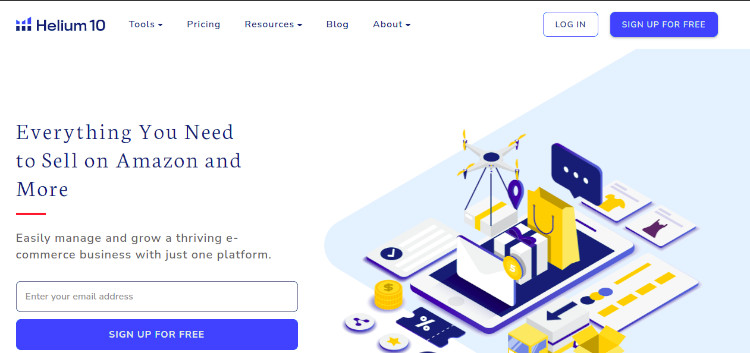 Amongst all the amazon marketplace research tools, Helium 10 has also made a name for itself and is popular with people looking for eCommerce product research tools.
This software relies on the database of multiple seller tools by Amazon, which helps it in indexing high-ranking keywords, product listing optimizations, trend identifications, and spying on competitors.
This tool would be suited best for the people who are looking to grow their Amazon FBA business at an exponential rate.
Features:
Product Research which more powerful and faster: Helium 10 boasts of a product database that is over 450 million ASIN and will show you analytics like seasonal trends, estimation of profits, and more.
Keyword finder: This Amazon marketplace research tool has a powerful keyword finder, with multiple keyword search options, single words, and reverse ASIN searches. It sources everything from backend keywords to low competition keywords.
Make listings like a pro: Amongst the plethora of amazon product hunting tools, this amazon product research tool offers you an intelligent guide that leads you through the process of listing creations, which leads you to write stellar, high-ranking keywords every time.
3. Seller App: All-in-One Free Amazon Product Research Tool with Free Trial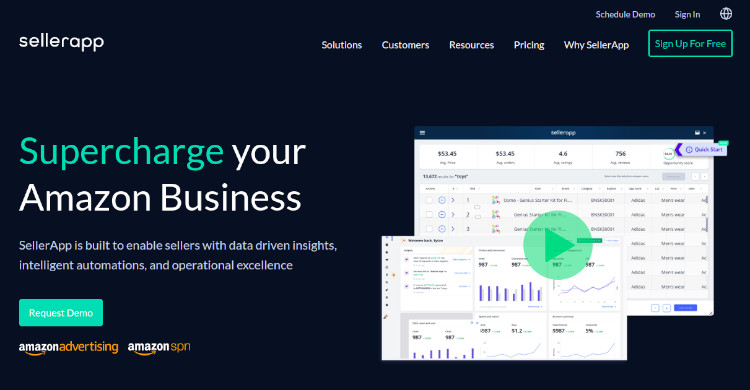 Have you ever thought of being a product research ninja? Well, this is possible if you use the Seller App!
This Amazon product research tool would give you some of the best intuitive features, and it packs lots of things like shortcuts and instant insights, making it a hit product. In addition, it provides you with the correct numbers, and the data is always picked up from the most reliable sources.
Features:
Listing Optimization
Profit Dashboard
Product Intelligence
Keyword Analytics
Price Optimization
PPC Campaign Optimization
4. AMZ Scout: Affordable Amazon Product Research Tool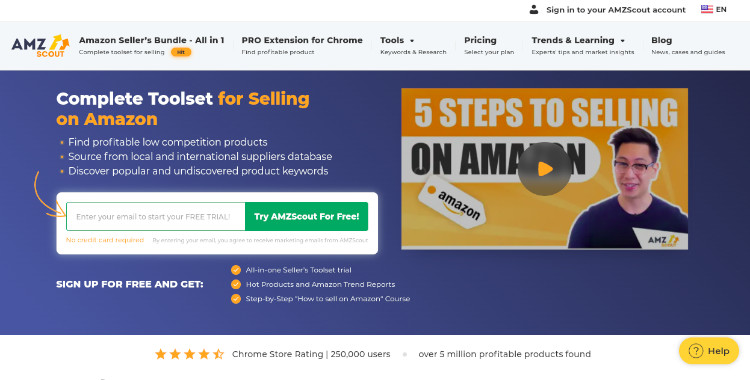 Out of all the amazon marketplace research tools, AMZ Scout provides you with some valuable features such as a web app and a chrome extension. In addition, it will provide you all the information that you need in a pretty concise form, which can be used on the go.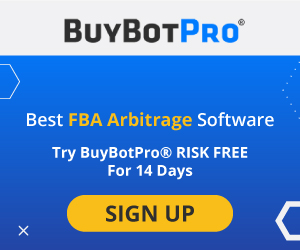 Features:
Product Potential Score
Monthly Sales Forecast
Current Inventory Levels
Multi-levels of competitor's analysis
BSR
Profit
5. ZonGuru: Free Amazon Product Research Tool for Beginners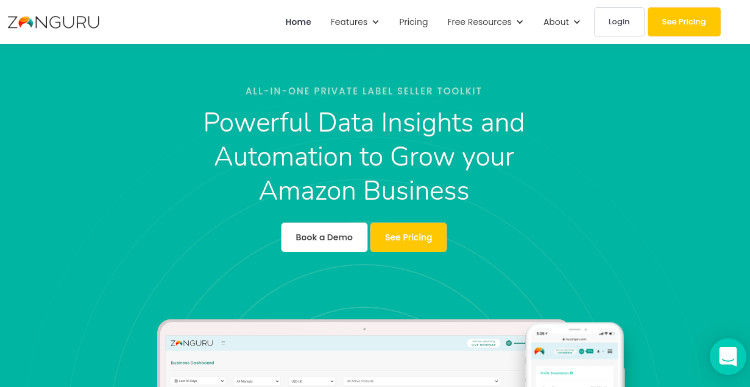 One of the most used amazon product research tools in India, Zon Guru offers the best solutions to prospective sellers on Amazon.
It helps you get the best suppliers for your products and enables you to research the top-selling products for better product and market placement on online platforms like Amazon.
Features:
Product Pulse
Keyword Tracker
IP Monitor
Listing Optimizer
Niche Finder
Keywords on Fire
6. Keepa: Free Amazon Product Data Research Software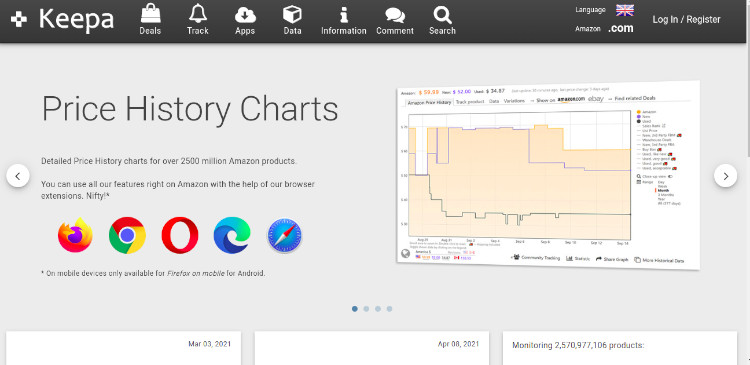 One of the top Amazon product research tools is available in the market as of now, Keepa has many takers, and it has a lot going for it. First off, this Amazon marketplace research tool is modern, which makes it relatively easy to use. Moreover, it has an elegant user interface that makes it better than India's Amazon product research tools.
Features:
Price Drop and Availability Alerts
Price history graphs
Browser Extension
Constantly updated product database
An overview of recent price drops: Deals
7. Jungle Scout: All-in-one Platform for Selling on Amazon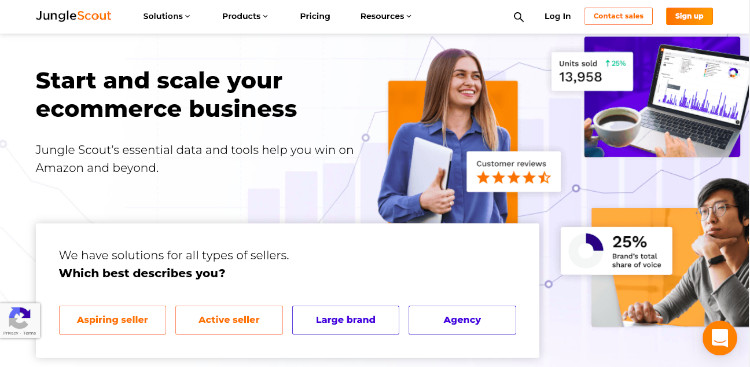 Jungle Scout is one of the amazon product hunting tools, which offers a wide range of services to its users. This application provides users solutions for big data analytics and helps in competitor monitoring. The web app allows the users to filter through millions of amazon products and helps them to find the right one for them. You can track your products as well as the competitors. The built-in chrome extension allows you to validate product ideas as you browse through Amazon and sort the most critical data.
Features:
View historical trends of price
View historical trends of rank
View Google trends from within jungle scout
Delete irrelevant products from the results page
8. Sonar: Free Amazon Research Tool by Sellics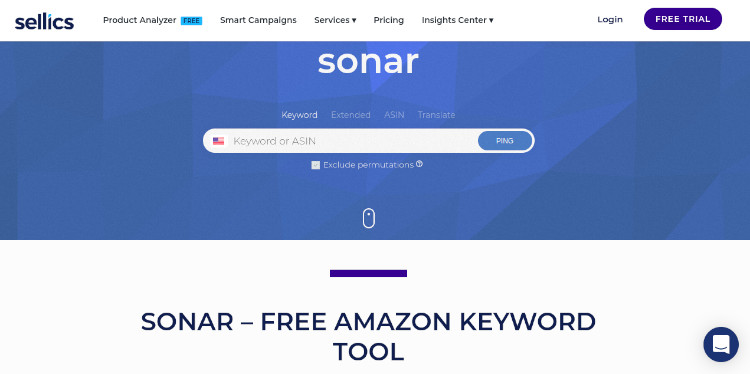 One of the best amazon fba product research tools available online, Sonar offers users a comprehensive list of features such as extended search to find synonymous keywords and Amazon search volume. It also includes reverse ASIN lookup.
Features:
Improves organic product rankings on Amazon
Keyword search
Extended search
Identifies winning product characteristics when you research the products
Keyword Translator
Keyword search volume
9. Unicorn Smasher: Free Amazon Product Research Tool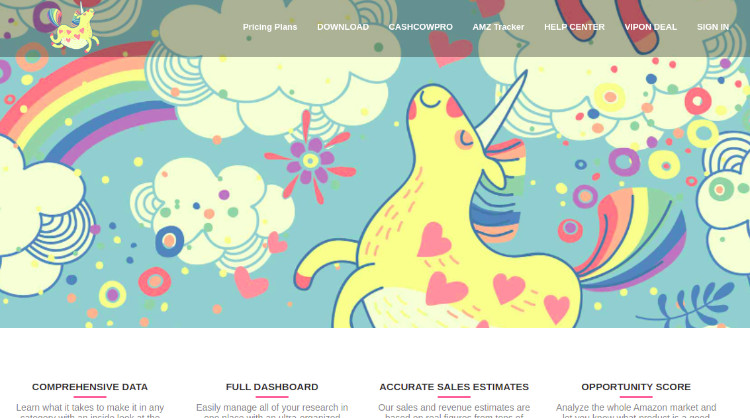 Are you tired of seeing boring interfaces of the free amazon product research tools which are available online? If yes, then you need to try out "Unicorn Smasher."
As the name suggests, you will be greeted with lots of graphics and colors when you first use the application. Fret not; this free amazon product hunting tool is more than its flashy colors.
It offers the users many amazing amenities such as monthly estimates, data analysis, and revenue estimates.
Features:
Opportunity score
Inventory manager
Sales Analytics
Academy
Supplier Database
Product Database
Keyword scout
Google Chrome extension
Alerts
Launch features
Tips on Choosing the Best Product Research Tool
While choosing the best amazon product research tool for your business, you need to analyze and understand that using these product research tools won't guarantee you outright success. These tools are not perfect; you can even club two or more to get better results for your business.
The key lies in understanding the differences between the amazon product research tools and choosing the best one to help your product sell.
While this list is not exhaustive, these are the best free amazon product research tools available in 2023. We urge you to go through this list thoroughly, which will help you make an informed decision while choosing your best amazon product hunting tools.
Limited Offers: On Growth Tools for Your Ecommerce Business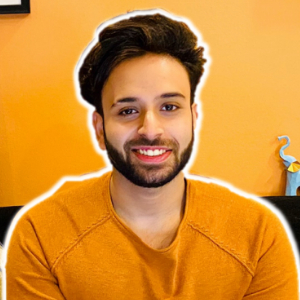 I and my team research various online verticals and can help you kickstart your Amazon business; so you could rake in more greenbacks with the best-recommended tools. Tap into the power of online retail business with me. I am just a mail away, so reach out to me if you want to scale up your niche business. mail: [email protected]