Last updated on January 17th, 2023 at 04:22 pm
To be successful in the long run, in huge marketplaces like Amazon, you will need the best Amazon selling tools. These are absolutely essential to excel in the various elements which include price, feedback, finance, shipping, tax, listing, sourcing, advertising, customer service, and such. These tools are going to focus on varying aspects and help you grow massively. Keeping in mind that, we have drawn a list of the best Amazon seller tools for UK Amazon sellers to help you become the next bestseller on Amazon.
7 Best FBA Software Tools for UK Amazon Sellers: 2023
Here are some of the best FBA software tools that UK Amazon sellers can always rely on to grow their business.
1. Profitl: Best FBA Software Tools for UK Amazon Sellers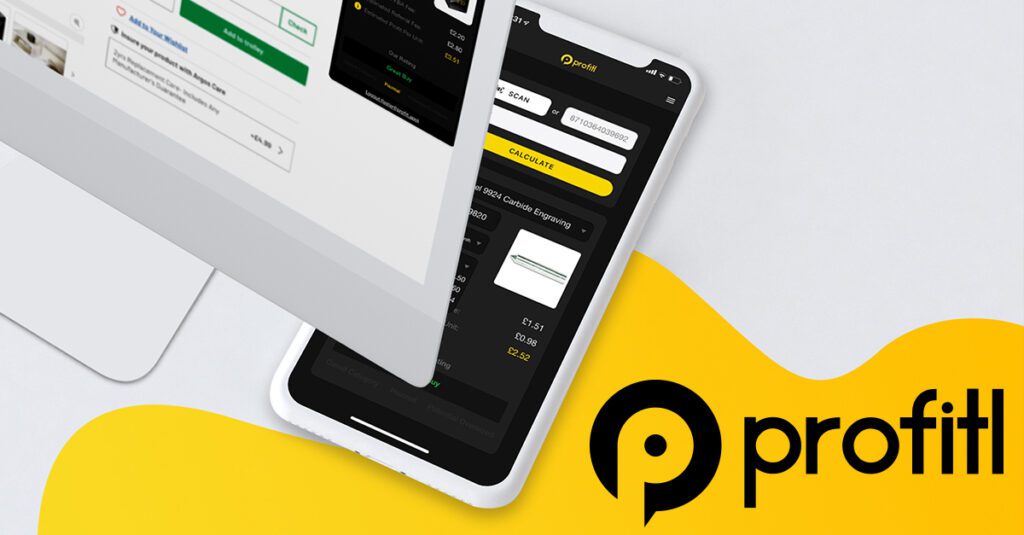 Profitl helps you determine the best FBA deals, wherever you are, via two solutions for just one monthly price. It powers through with absolute ease and efficiency, so much so that you would wonder how you managed to conduct FBA business before the same. The app, their Chrome extension DealFinder and the Discord community can accelerate your FBA to new heights and help you make a second or primary income in the most streamlined, stress-free ways possible.
Features:
Provides estimated monthly sales figures, based on product performance statistics pulled straight from Amazon.
Show you estimated FBA and referral fees, giving you a clear insight into what you'll be paying Amazon.
Provides an estimated vat, break-even, return on investment and profit per unit.
Shows you product reviews, allowing you to gauge the audience's reception to a product.
Shows you the price graphs, letting you compare past price points to determine the most and least you could sell a product for. 90 day, 180 days, and 365-day graphs are available.
Provides insights into how many FBA and FBM sellers are selling a product, including Amazon themselves.
2. BuyBotPro: Best FBA Calculator for UK Amazon Sellers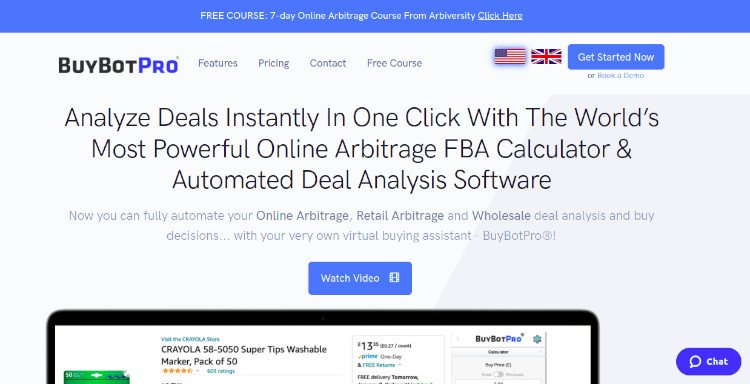 With BuyBotPro, you can analyze deals instantly in one click with the most powerful online Arbitrage FBA calculator and automated deal analysis software. It automatically checks your Amazon online arbitrage deals for you, which saves you time, makes you more money and prevents 'bad buys'.
Features:
Makes your online arbitrage deal analysis so much faster and easier.
Shows you exactly how much you'll make after fees, taxes and other costs.
ells you what percentage BSR your product is (Top 1%, 3%, 5% etc) – telling you how FAST it will likely sell.
Analyzes your competition for you (FBA, AMZ & MF sellers.
Checks for likelihood of it causing an Intellectual Property violation on your Amazon account – avoid at all costs.
Automatically checks if the product is Hazmat.
Tells if you can sell the product.
Tells you exactly how many units you should buy.
Tells you exactly what your Amazon fees will be.
Their buy sheet automation enters your purchased deals into your buy sheet for you, saving time and effort.
Buy Bot Pro uses thousands of data points to analyze a deal for you in seconds. But instead of just having a score now you will know exactly why BuyBotPro came up with that score.
3. Helium 10: Best FBA Software for UK Amazon Sellers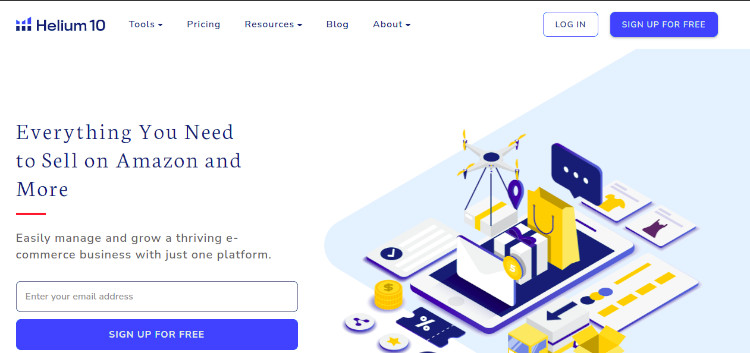 Helium 10 helps you easily manage and grow a thriving e-commerce business with just one platform. They help you conduct faster and more powerful product research. It helps you manage everything easily with just one tool. Their tool suite has nearly every tool and resource that you will ever need. Their tools and services are developed with your business success at the forefront.
Features:
Helps easily find a product with our robust 450 million ASIN database, and quickly validate your product's success with at-a-glance analytics like seasonal trends, profit estimates, and more.
With multiple keyword search options, like single-word and reverse ASIN searches, source everything from backend keywords to low-competition phrases, and more.
Their smart guide leads you through the listing creation process so you write stellar, high-ranking listings every time. Easy-to-use tools allow you to pack your listings with hundreds of keywords.
Their alerts, updates, and non-stop monitoring let you know what's happening with your products, seller account, and markets. Plus, built-in security tools keep you a step ahead of malicious threats.
Helps create better products, positioning, and competitive strategies with smart metrics. See your profits, market share, competitor ranking, and more displayed in clear, easy-to-read graphs.
4. JungleScout: Best FBA Software Tools for UK Amazon Sellers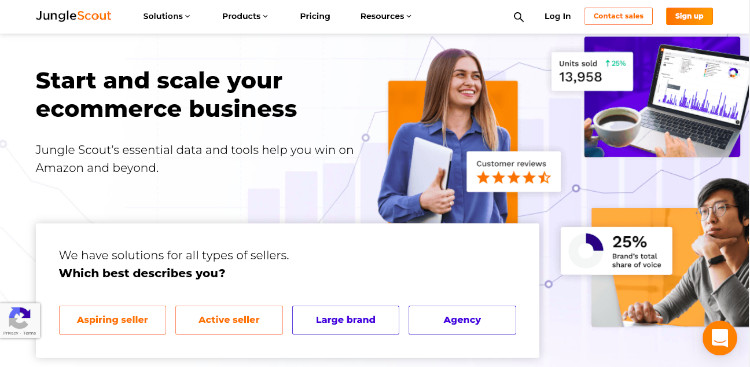 This is your all-in-one platform to sell on Amazon. This platform can help you with everything from product research to product launch, build and grow your Amazon business. They help you find the best-winning products and keep your finger on the pulse. They help source reliable suppliers and optimize your listings too.
Features:
Helps use keywords or ASINs to discover what Amazon customers are searching for with Keyword Scout. With our insightful keyword data, you can increase traffic to your product listings, improve PPC campaigns, and grow your business.
Their Sales Analytics tool is your financial command centre. Organize and track your FBA sales, revenue, expenses, and other key metrics, view performance over time, and gain insights to reduce costs and raise your profits.
Know how much stock to order and when with powerful demand forecasting from Jungle Scout's Inventory Manager. Get a real-time view of your inventory status so you can boost your profits and avoid costly stockouts and fees.
5. OAGenius: Best FBA Software Tools for UK Amazon Sellers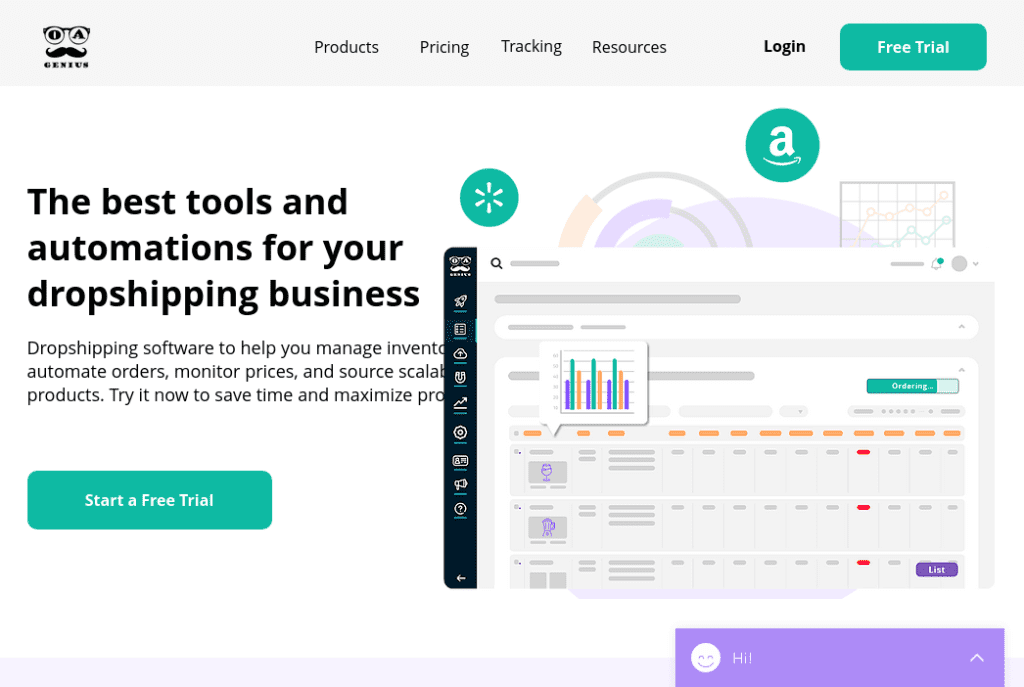 This is the best tool and automation for your Amazon and Walmart business. This dropshipping software helps you manage inventory, automate orders, monitor prices, and source scalable products. They help with accurate dropshipping for inventory, pricing and orders. It helps source profitable products faster for dropshipping on both Amazon and Walmart.
Features:
Easily sync inventory and pricing between sources and Amazon or Walmart Marketplaces. Inventory, order tracking, and price monitoring tools for buying low and selling high.
Helps browse sourcing sites and quickly identify opportunities for Amazon FBA, FBM, and Walmart Marketplace. Filter and analyze results by any criteria such as profit, margin, ROI, sales rank and more.
6. Sellerapp: Best FBA Software Tools for UK Amazon Sellers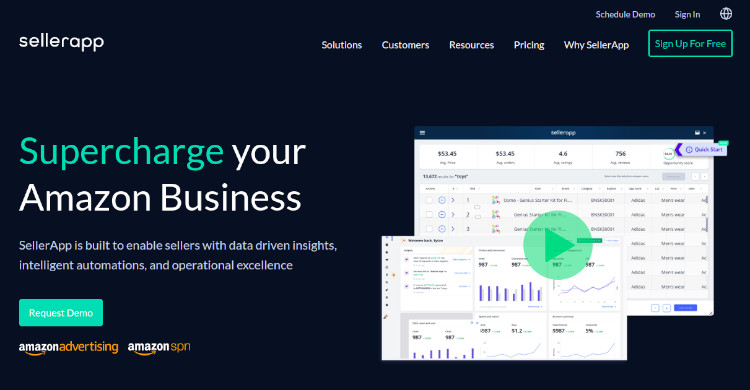 SellerApp is built to enable sellers with data-driven insights, intelligent automation, and operational excellence. It generates a multitude of benefits to effectively help sellers on their ecommerce journey. It combines data intelligence and automated machine learning for smarter selling. They optimize SKUs for audience attention and profitability.
Features:
Helps discover high potential, low competition products, and niches and understand what drives your profits with real-time sales, costs and profit tracking for all your products.
Gives you a great head start on your Amazon sales and discover potential product opportunities so that you get a well-rounded understanding of which products are selling and which aren't.
Their business-to-business solution addresses the specific needs of B2B sellers and customers. Amazon B2B offers sellers products that can be sought after by both retail customers as well as business buyers.
7. AmzScout: Best FBA Software Tools for UK Amazon Sellers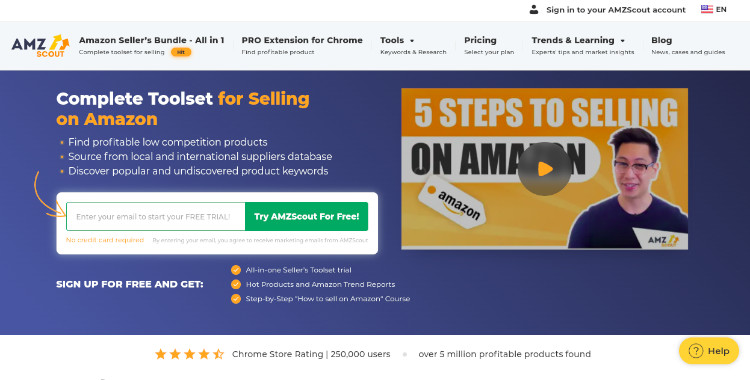 AmzScout is the complete toolset for selling on Amazon. They help you come up with hot new product ideas by using their Product Database that includes 550 million items. They also help identify and compare products with the highest profit potential and evaluate competition using the legendary Pro Extension. They help find profitable products that perform in the top 1% delivered right to your email. They provide access to the most accurate analytics solution in the industry.
Features:
Helps find and verify profitable products, and see if they trend up or down. Check competition levels, get sourcing options and improve your listing quality.
Provides full and actionable knowledge on how to start selling profitable products on Amazon in less than 3 months.
Receive 19 of the top 1% profitable products delivered to you weekly! Each one is selected by AI out of 600+ million products.
Provides reports with Monthly Product Trends, Profitable Niches, Amazon News, Insights and Tips on Maximizing Profit.
Helps generate profitable product ideas, select the best product out of a profitable niche, and check product performance with daily tracking.
Gather the best keywords for your listings to attract customers via search and PPC campaigns.
Shows organic positions and monitors keyword rankings to run PPC with high output keywords.
8. ZonGuru: Best FBA Software Tools for UK Amazon Sellers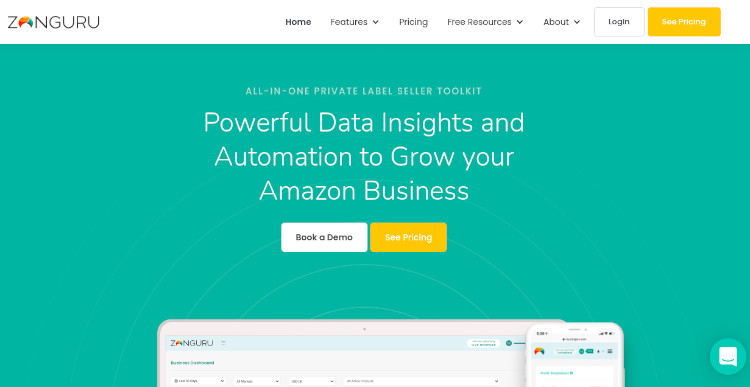 ZonGuru is an all-in-one private label seller toolkit that provides you powerful data insights and automation to grow your Amazon business. They help you find your next best-selling product quickly and easily with their suits of product research tools. They show you exactly where to put the best keywords and images that are guaranteed to drive sales. Their simple UI and powerful, accurate data help you easily keep an eye on exactly how well your business is doing.
Features:
Automate review requests with a click of a button.
Provides the best and most effective way to generate product ideas in the blink of an eye.
Helps research products and niches directly on Amazon with speed and ease.
Track monthly sales data for any Amazon product.
Helps find the strengths and weaknesses of a product and how to differentiate yours.
9. SourceMogul: Best FBA Software Tools for UK Amazon Sellers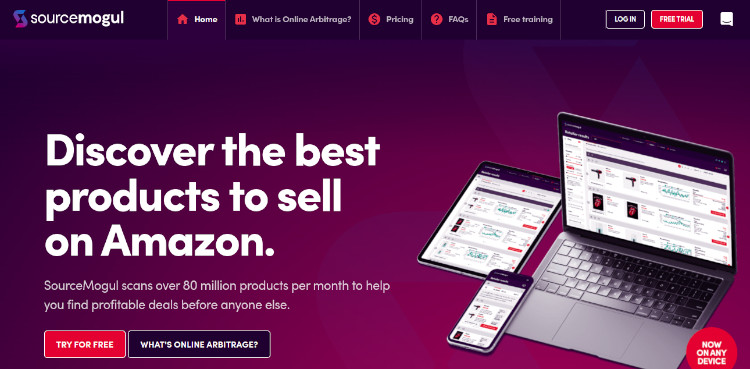 They help you discover the best products to sell on Amazon. It scans over 80 million products per month to help you find profitable deals before anyone else. SourceMogul simplifies the process of finding deals before anyone else so that you can stay ahead of the competition and grow your business faster.
Features:
Helps san millions of products quickly and identify profitable opportunities.
Helps stay ahead of the competition and find deals before they sell out.
Provides real-time analysis of Amazon sales performance and sales rank.
Provides an intuitive and easy to use user interface that makes sourcing simple.
10. Sellics: Best FBA Software Tools for UK Amazon Sellers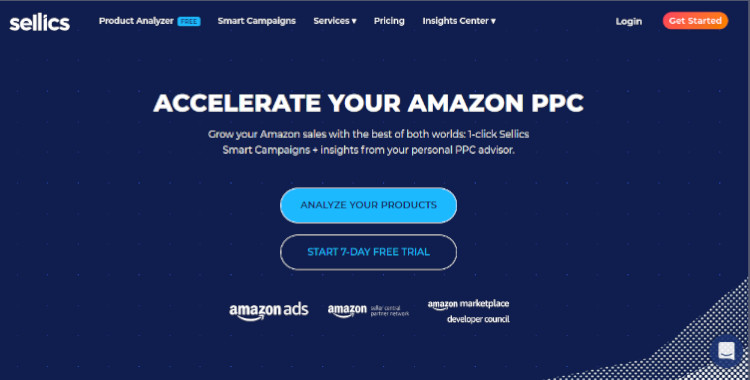 Sellics helps you accelerate your Amazon PPC to grow your Amazon sales with the best of both worlds. They combine automation with PPC advisors to let your Amazon PPC fly to reduce complexity, save time, and scale your entire Amazon potential.
Features:
Helps automate the creation and optimization of ad campaigns – with just a few clicks and without any expertise required. Start and scale your advertising with Sellics Smart Campaigns.
While Sellics' PPC advisors provide human expertise to guide you in important strategic decisions, the Sellics Benchmarker delivers valuable competitive insights.
Helps align your advertising and organic activities and manage both with a single software.
Roundup
These are some of the best FBA software tools for Amazon sellers that you can always rely on to get excellent results and grow your business on Amazon. They will help you not only increase your sales but also get accurate insights to improve more.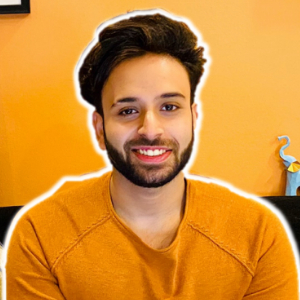 I and my team research various online verticals and can help you kickstart your Amazon business; so you could rake in more greenbacks with the best-recommended tools. Tap into the power of online retail business with me. I am just a mail away, so reach out to me if you want to scale up your niche business. mail: [email protected]