Last updated on January 17th, 2023 at 04:21 pm
Retail arbitrage is a simple concept that involves buying a product from a retail outlet at a low price and then 'flipping' it or selling it in a new marketplace for a profit. This is a viable business model because of the lower cost of entry. This does not require suppliers or manufacturers, and there are no production lead time concerns. With ecommerce rising, the arbitrage practice has transitioned online. You can find products for cheaper rates on Walmart, Ebay, and such and sell them on Amazon FBA. This practice can help you make a lot of profit. Here is a list of the best Walmart Amazon Arbitrage software tools.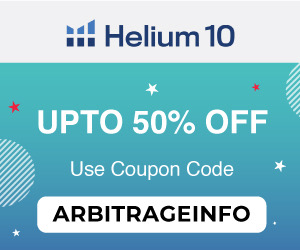 Why Use the Best Walmart Amazon Arbitrage Software Tools?
The Walmart amazon arbitrage software tools have a lot of benefits.
Strengthening competitive edge: It is challenging to keep up with the competition, especially if the competition is already using online tools. You can optimize your searches and find the product with the most potential. Online arbitrage tools can help find better or more profitable niches. Given the low cost of entry, you will certainly have a lot of competitors. With arbitrage tools, you can find and list products quickly.
Saves time and money: These tools provide you with both solutions and analytics in real-time, reducing the time you have to spend finding the right products to sell. You will not have to bear the steep costs that come with trial and error. With access to reliable real-time data, you will be able to buy products that you can sell quickly with little risk.
7 Best Walmart Amazon Arbitrage Software Tools: 2023
Here is a comprehensive list of the 7 best Walmart to Amazon arbitrage software tools that can save you time and money.
1. Helium 10: Best Walmart Amazon Arbitrage Software Tool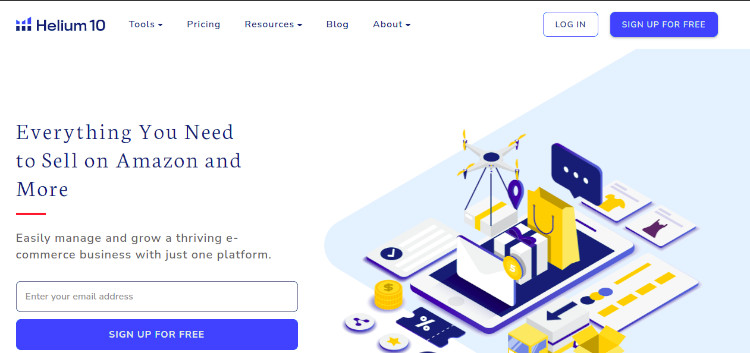 Helium10 now offers some of our most popular tools for sellers on the Walmart Marketplace so that you can take your e-commerce business to new heights. Use Helium 10's powerful tools and reliable data to make selling on Walmart.com a profitable part of your portfolio. Walmart.com gets over 100,000,000 unique shoppers per month, yet there are only about 100,000 third-party sellers on the platform. Compare that to Amazon's roughly 10 million sellers, and it's clear this opportunity for big sales and less competition is worth getting excited about!
Features:
Product Research: Easily find a product with their database, and quickly validate its success with at-a-glance analytics like seasonal trends, profit estimates, and more.
Keyword Research: With multiple keyword search options, like single-word and reverse searches, source everything from backend keywords to low-competition phrases, and more.
Write Listings: Leads you through the listing creation process so you write stellar, high-ranking listings every time.
Easily Manage Business: With alerts, updates, and non-stop monitoring, you know what's happening with your products, seller account, and markets.
Pricing: You have to pay $29 per month for their Stater plan. You have to pay $84 per month for the Platinum plan. You have to pay $209 per month for their Diamond plan.
2. Source Mogul: Best Walmart Amazon Sourcing Software Tool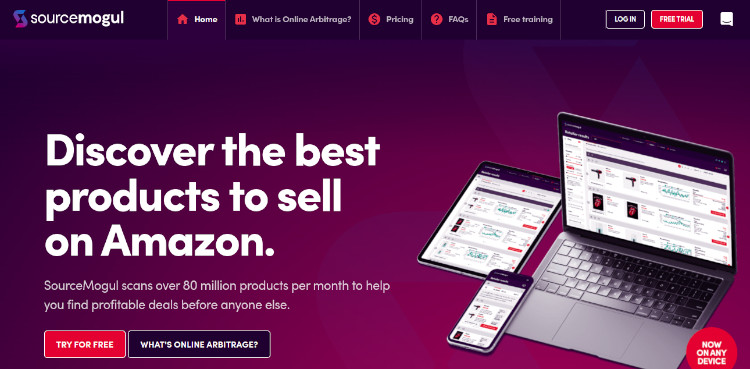 SourceMogul scans over 80 million products per month to help you find profitable deals before anyone else. It works tirelessly, 24 hours a day, 365 days a year, scanning retailer websites to find cheap products that can be sold for more money on Amazon. It simplifies the process by finding deals before anyone else so that you can stay ahead of the competition and grow your business faster.
Features:
Speed: Scan millions of products quickly and identify profitable opportunities.
Advantage: Stay ahead of the competition and find deals before they sell out.
Insight: Real-time analysis of Amazon sales performance and sales rank.
Simplicity: An intuitive and easy-to-use user interface makes sourcing simple.
Quick Analysis: Intuitive and easy-to-use filters help you find the best products.
Pricing: Their plan offers Search by supplier/retailer, Amazon category search, wholesale list upload, and search, create wishlists for further analysis, fully responsive mobile version, stock availability search, and powerful filtering and profit analysis at $97 per month or $1074 yearly.
3. BuyBotPro: Best Walmart Amazon FBA Software Tool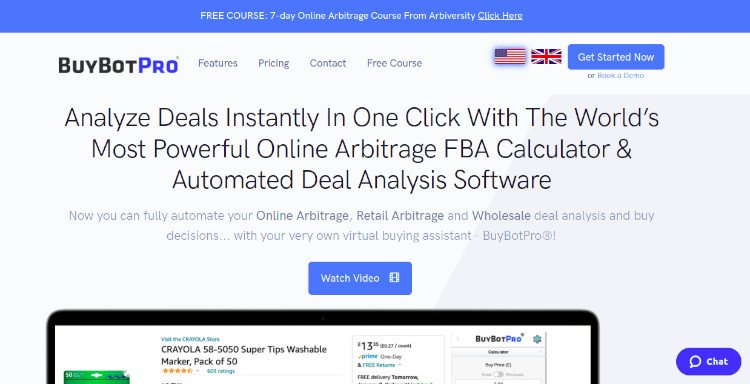 BuyBotPro helps you analyze deals instantly in one click with the world's most powerful online arbitrage FBA calculator and automated deal analysis software. BuyBotPro calculates your ROI and profit for you and includes costs that other calculators ignore. BuyBotPro checks quickly and automatically, saving you precious time. It is one of the best Amazon to Walmart arbitrage software tools.
Features:
Sales Analyzer: Analyzes historical prices, so you can see how fast the items sell.
Sales History Analyzer: Calculates your ROI and profit for you and includes costs that other calculators ignore.
ROI and Profit Calculator: Tells you exactly how many sellers there are on the listing, including FBA sellers, MF sellers, and Amazon, their stock levels, their review account, and even how much of that is positive.
Oversize Alerter: Helps find out at a glance whether the product is likely to be oversized or heavy.
Pricing: The desktop and mobile plan without suspension safeguard would cost you $35.95 per month. The desktop and mobile plan with suspension safeguard will cost you $49.95 per month.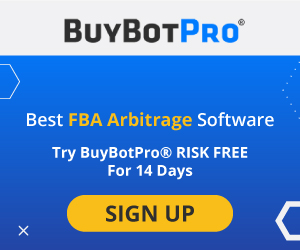 4. OAGenius: Best Walmart Amazon Dropshipping Software Tool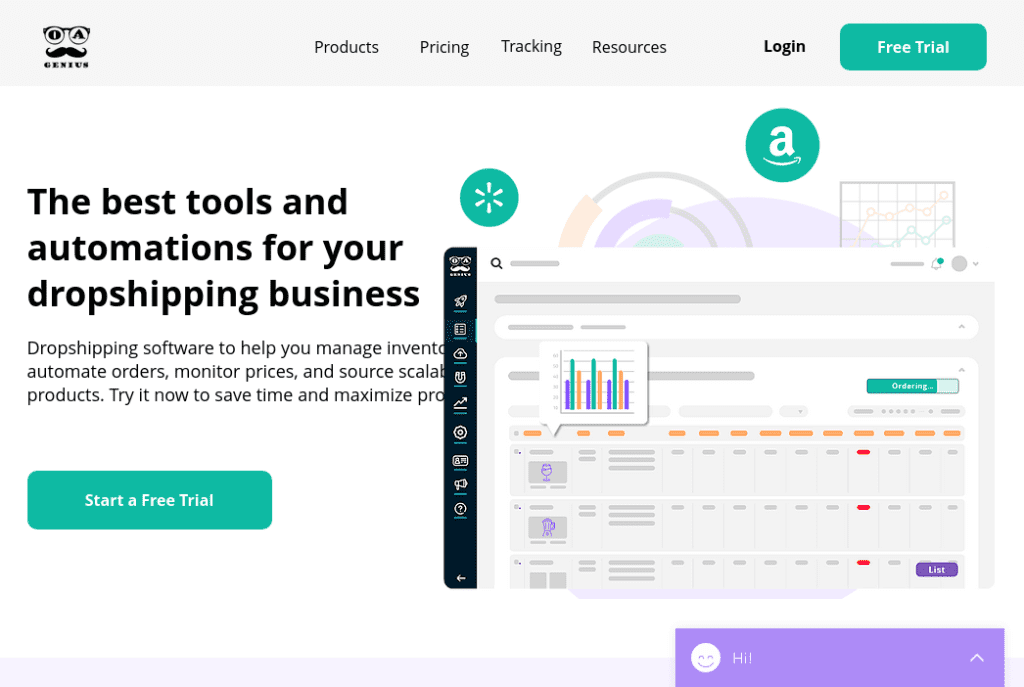 OAGenius is a dropshipping software to help you manage inventory, automate orders, monitor prices, and source scalable products. It provides accurate dropshipping software for inventory, pricing, and orders. It is an all-in-one software for dropshipping on Walmart Marketplace. It helps source profitable products faster for dropshipping on both Amazon and Walmart.
Features:
The Lister: List products to Amazon/Walmart and their system simultaneously for effortless automated management.
Price and Inventory: They monitor cost pricing and available stock for each of your items, and adjust your selling channels automatically.
In-App Repricing: Helps stay competitive and profitable on Walmart Marketplace with lightning-fast price changes and strategies driven by real-time data.
Time-Saving Automations: Automatically pull order information into the software to make it easy for your team to manage.
Pricing: Oagenius offers four pricing plans: The Starter plan offers up to 1000 listings and costs $199 per month. The Growth plan offers up to 2500 listings and costs $399 per month. The Scale plan offers up to 5500 listings and costs $699 per month. The Boss plan offers up to 10,000 listings and costs $999 per month.
5. DataHawk: Best Walmart Amazon Arbitrage Software Tool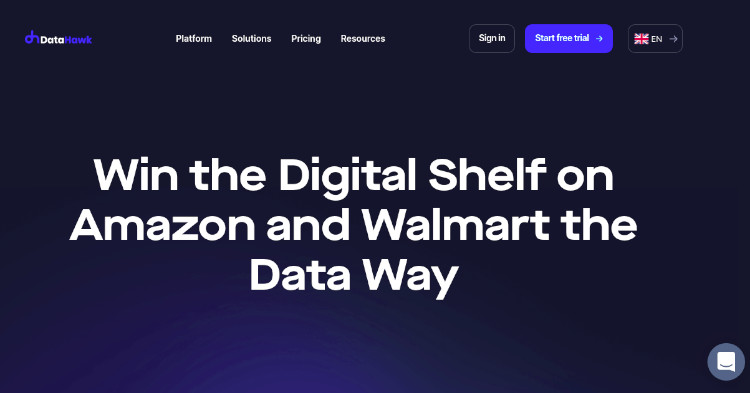 DataHawk software platform provides Amazon and Walmart eCommerce analytics tools for sellers and vendors to increase sales, optimize margins, gain insights, and more. It helps automate eCommerce data collection and monitoring for Amazon and Walmart, analyze it anywhere you want, and unlock more visibility and insights.
Features:
Listing Quality Score: See how your product listings perform over time and receive personalized recommendations based on the listing to optimize it, increase the product's organic rank, and boost overall conversions.
Products by Listing Quality Score: Analyze a breakdown of tracked products by the status of their Listing Quality Score and receive suggestions on optimizing the content of those products with bad and improvable status in priority.
Products Listing Quality Score and Subscores: Search for various tracked products by ASIN or title to obtain an analysis of several product listings' overall scores and five separate subscores to optimize each one accordingly and timely.
Pricing: The Feather plan offered will provide all the essentials to get your brand started and will cost you $88 per month. The Claw plan provides enough power for your emerging brand and will cost you $273 per month. The Hawk plan provides strong capabilities for your brand and will cost you $500. They also offer a custom plan.
6. Seller Mobile: Best Walmart Amazon Arbitrage Software Tool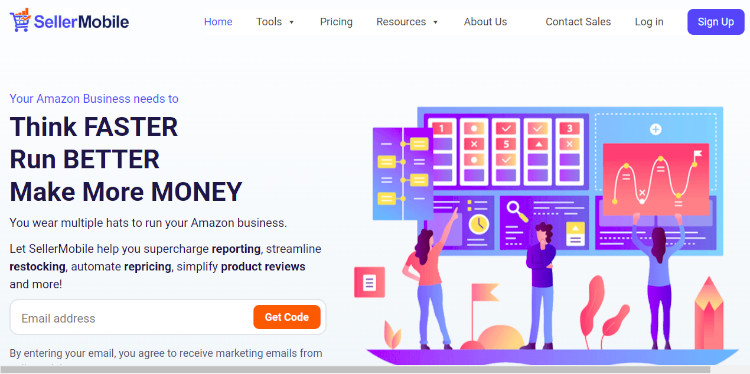 Seller Mobile helps you supercharge reporting, streamline restocking, automate repricing, simplify product reviews, and more. It helps Amazon sellers keep themselves updated on all aspects of your Amazon business and monitor key metrics like profit, ROI, cost and fees.
Business Dashboard: Analyze important metrics and monitor progress across brands and marketplaces all on a single dashboard.
Mobile Apps: Never be left in the dark; get important Amazon metrics at your fingertips.
Operations Automation: Create systems to keep you and your business running smoothly.
Alerts and Notifications: Stay informed on all aspects of your business and set up 30+ alerts to keep track of important changes in your business.
Pricing: The Start plan is perfect for beginners and would cost you $59.99 per month. The Grow plan is perfect for growing businesses that are looking for more data and automation and will cost you $129.99 per month. The Expand plan is perfect for advanced sellers and teams looking to scale and expand for $249.99 per month. Their Enterprise plan has custom pricing.
7. eComDash: Best Walmart Amazon Arbitrage Software Tool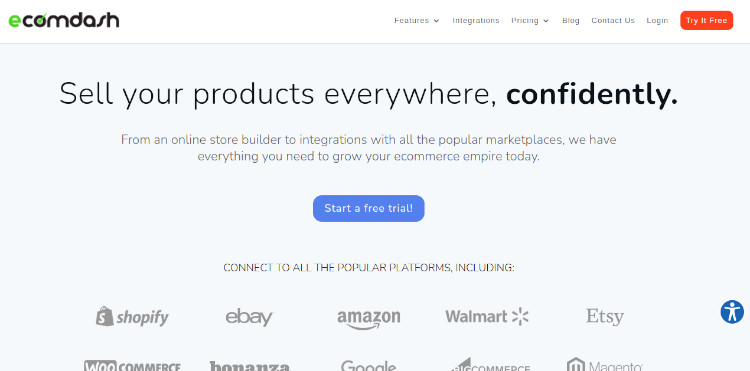 No matter how many channels you sell on, ecomdash can help you with multichannel fulfillment and inventory. Their award-winning FBA inventory management software will help you save time, sell more, and grow your ecommerce business. They help you increase efficiency, keep buyers happy, and boost your feedback ratings.
Features:
Product movement: Quickly check product movement and sync history to know product quantity specifics.
Shipping labels: Print shipping labels for your Prime orders via Amazon's Buy Shipping Services in ecomdash.
Integration: This integration is available for Amazon FBA in the US, UK, DE, CA, AU, FR, ES, IT, and IN.
Checks for orders: Their system checks for orders on all integrated channels as often as every five minutes and consolidates them into one place.
Manage warehouses: Manage multiple warehouses, 3PLs, and suppliers by setting rules for which fulfillment option receives a sales order.
Pricing: You can select your average monthly order volume to calculate your costs and find your price. For up to 100 orders, you will have to pay $20 per month, which can go up to $280 per month for up to 10k orders.
Roundup
The entire Amazon and online marketplace are constantly expanding. This means that there are more earning opportunities for entrepreneurs. Irrespective of whether you are a beginner or a seasoned e-commerce seller, it is essential that you use one of the best Walmart Amazon Arbitrage Software Tools to scale your business in a comparatively short period of time.
Limited Offers: On Growth Tools for Your Ecommerce Business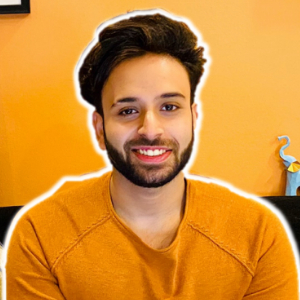 I and my team research various online verticals and can help you kickstart your Amazon business; so you could rake in more greenbacks with the best-recommended tools. Tap into the power of online retail business with me. I am just a mail away, so reach out to me if you want to scale up your niche business. mail: [email protected]