Last updated on January 17th, 2023 at 04:20 pm
Triangular arbitrage is a trading technique that aims to gain profit from the price discrepancy between three different assets on the same exchange. This has been in practice for years in the forex markets and can be applied to the crypto markets as well. Arbitrage that is performed immediately can generally offer a low-risk opportunity for profit because when done right, you will be submitting accompanying orders simultaneously and immediately realize a profit without having to wait on timing the market to try and make a profit at the correct time. Here is a list of the best triangular arbitrage software tools that can help you earn from such opportunities.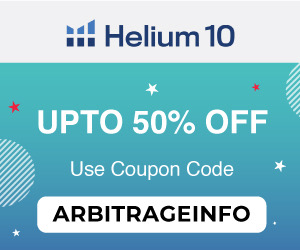 Why Use the Best Triangular Arbitrage Software Tools?
Triangular inter-exchange arbitrage is appealing because it happens completely on one exchange and unlike other inter-exchange arbitrage strategies which involve trading across different exchanges. One way to find profitable opportunities is to do some math to find if the cross-rate is overvalued, that is, there is a price discrepancy when trading between three assets, which could result in a profit, if the orders are executed correctly. The other way to do it is by using one of the software tools to make sure that the correct opportunities are found. These would save a lot of time and would also be free of errors that humans might make.
1. Bitsgap: Best Triangular Crypto Arbitrage Bot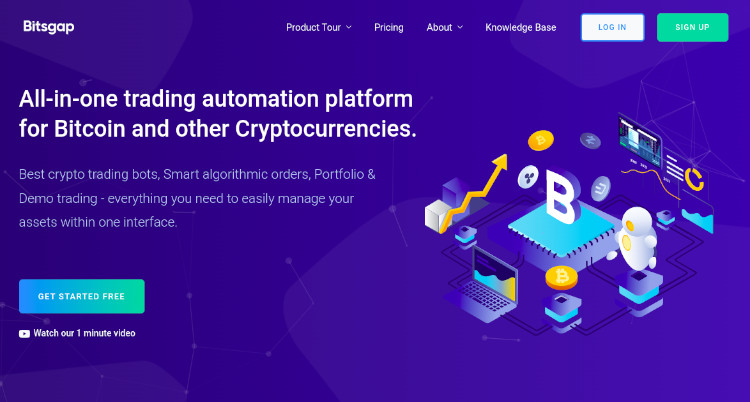 From powerful trading bots to smart orders, Bitsgap gives you an advantage in the fast-changing world of crypto trading. This is one of the most secure platforms that does not have access to your exchange account and cannot withdraw your funds. Their servers are located close to popular exchanges to ensure stable and fast order execution.
Features:
Profit from every market move 24/7, with fully automated trading bots.
Set up effective back-tested GRID and DCA strategies in a few minutes or build your custom strategies.
Execute your trading strategy with a set of powerful algorithmic orders.
Control your risk/reward ratio with tools your exchange doesn't offer like Stop Loss, Take Profit, Trailing Take Profit, and OCO for all your Limit, Market, Stop, Stop Limit, TWAP, and Scaled orders.
Instantly switch between exchanges in an easy-to-use unified interface and trade without limits with our advanced tools.
2. ​​Empirica.io: Best Triangular Arbitrage Software Tool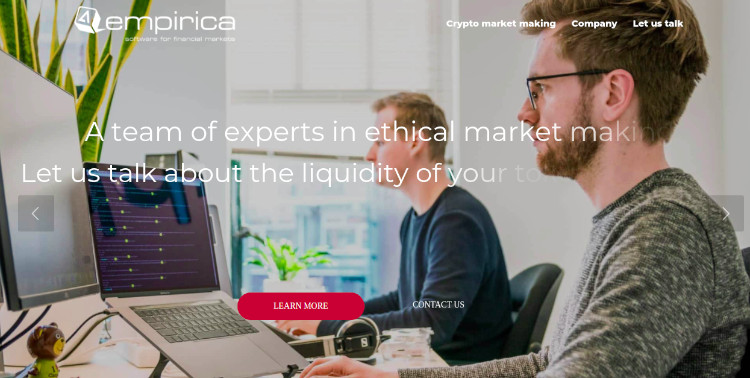 Empirica.co helps centralized exchanges improve the quality of the markets and encourage more trading with their real-time analytics that monitors the health of the markets 24/7. They help you avoid black-box market-making services available in the market. Their algorithmic strategies running 24/7 will support the liquidity health of your token.
Features:
Helps take advantage of unstable and volatile Crypto markets.
Already integrated into the biggest Crypto exchanges such as Coinbase Pro, Binance, HitBTC, BitMEX, CoinDeal, BitBay, and many more to come.
During the simulation process before execution, the strategy makes sure that all limits set by the trader are fully checked.
You can jump-start with our pre-build trading bot and then extend it either with the help of their quant team or with your own developers.
3. Cryptoarbitrage.tech: Best Triangular Crypto Arbitrage Software Tool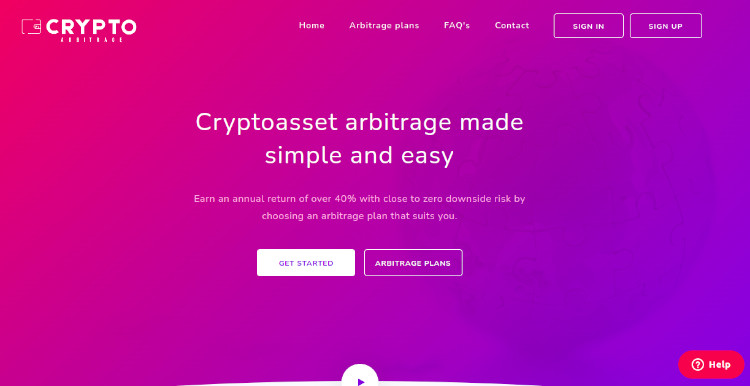 Cryptoarbitrage.tech systematically exploits low-risk arbitrage opportunities on the most respected exchanges across the crypto-asset market to generate regular profits. They cater to clients who want active exposure to crypto-asset markets with no directional bias.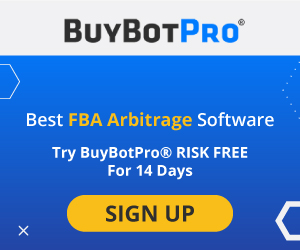 Features:
Their highly-skilled team utilizes innovative proprietary technology and advanced arbitrage methodologies to generate market-neutral returns in the crypto asset market.
They have access to 37 global crypto exchanges and a broad network of international financial intermediaries, this allows them to perform arbitrage at scale.
99.7% of all previous arbitrage trades have been profitable because they prefer using stablecoins pegged to the value of the United States Dollar like USDT, USDC, or DAI.
They only charge a 15% fee on any profit generated per successful trade. In the unlikely event, a trade is not profitable, they do not charge a fee.
4. Binance: Best Triangular Crypto Arbitrage Trading Platform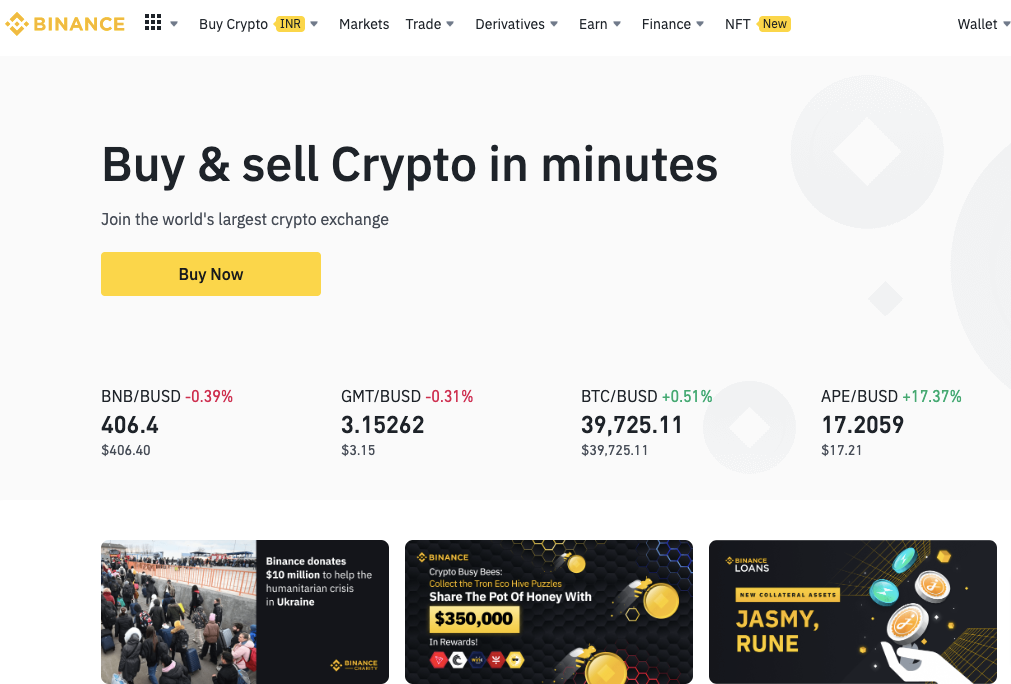 Binance is an entire ecosystem and goes beyond operating the world's leading cryptocurrency exchange. It delivers a secure, fast, and seamless trading experience. It empowers blockchain entrepreneurs, projects, and communities and provides professional data-driven insights and analysis.
Features:
Helps trade on the go, anytime and anywhere.
Binance stores 10% of all trading fees in a secure asset fund to protect a share of user funds.
Advanced access control allows you to restrict devices and addresses that can access your account, for greater ease of mind.
Your transaction data is secured via end-to-end encryption, ensuring that only you have access to your personal information.
5. ​​Cryptohopper: Best Triangular Crypto Arbitrage Bot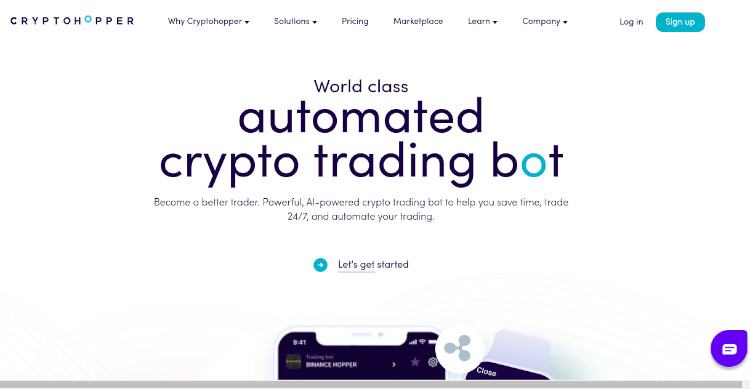 Cryptohopper is a world-class automated crypto trading bot. They offer a powerful, AI-powered crypto trading bot to help you save time, trade 24/7, and automate your trading. It facilitates fast automated trading, and portfolio management for Bitcoin, Ethereum, Litecoin, and 100+ other cryptocurrencies on the world's top crypto exchanges.
Features:
Connect all your exchange accounts and manage them with our trading terminal.
Follow the price movement and sell/buy automatically when the price goes in another direction.
Copy other traders easily, or trade automatically with our unique trading A.I.
Use tools like DCA, Market-Making, Arbitrage, or our own free-of-charge charting software.
Roundup
There are certainly a lot of risks associated with arbitrage. The best triangular arbitrage software tools are competitive and will assist you with real-time analysis and submit orders if you wish to gain an edge over competitors.
Limited Offers: On Growth Tools for Your Ecommerce Business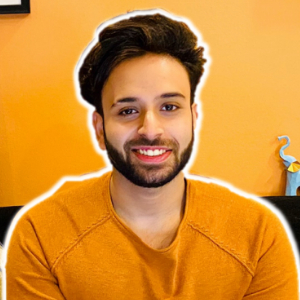 I and my team research various online verticals and can help you kickstart your Amazon business; so you could rake in more greenbacks with the best-recommended tools. Tap into the power of online retail business with me. I am just a mail away, so reach out to me if you want to scale up your niche business. mail: [email protected]