Last updated on January 17th, 2023 at 04:20 pm
Cash future arbitrage is essentially the change to make use of the difference between price of cash and futures contracts, particularly so at the start of the month. The lying difference between cash and futures prices is called the basis. As the expiration date comes near, both the future and spot prices become similar. However, in the time that leads up to the expiration date, ie, during the period of the arbitrage, there comes a difference in pricing. You need the best cash future arbitrage software tools to take advantage of such opportunities.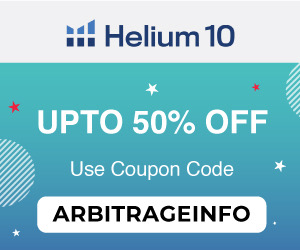 Why Use the Best Cash Future Arbitrage Software?
If you want to invest in cash for future arbitrage, there is a need to closely track the basis to check if it is higher than your cost of a trade. On paper, an approaching future contract with a later expiration date may have more uncertainty because of the chances for fluctuations in price, so the basis is higher. These could be costlier than the underlying asset. These are extremely tricky and complex. It is difficult to understand them and invest in them without a strong software backing.
7 Best Cash Future Arbitrage Trading Platforms: 2023
Here are some of the best cash future arbitrage trading platforms that can help you take advantage of opportunities and make money off them.
1. Tradovate: Best Cash Future Arbitrage Trading Platform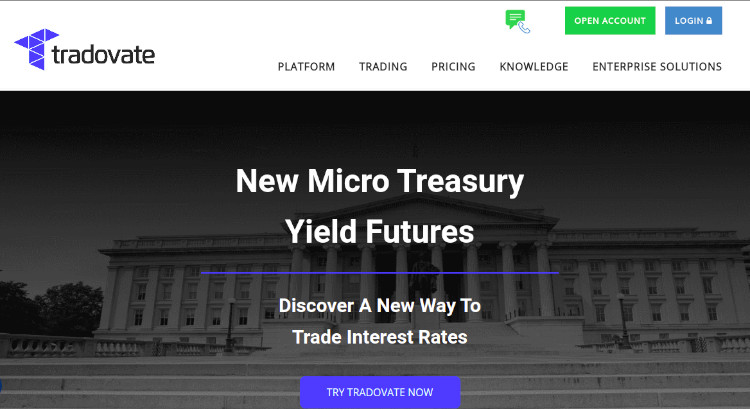 Tradovate is an NFA registered futures commission merchant that accepts orders and receives customer funds to support such orders. It allows for cloud-based trading from any device without additional platform fees. It helps trade equity futures with $ 50-day trading margins and no funding minimum.
Features:
Designed specifically for futures traders, this suite of tools was built for the modern markets. Identify and execute your next trade with the advanced Tradovate tools.
Tradovate's proprietary Market Replay tool enables strategy replay for almost any time period including previous earnings releases.
Your custom trading dashboards and charts seamlessly integrate across devices.
New tool integrations are constantly added based on trader requests.
Orders are securely held in the cloud so if your internet connection drops then no worries.
2. Optimusfutures: Best Cash Future Arbitrage Trading Platform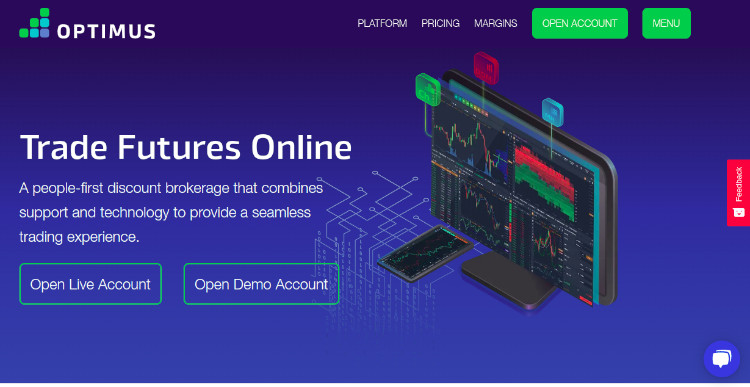 Optimus is a people-first discount brokerage that combines support and technology to provide a seamless trading experience. It provides free professional-grade trading tools with deep discount trading commissions. It also provides low-day trading margins and micro futures.
Features:
Get free access to Optimus Flow, signature software with fast execution and automated journaling, and discover our highest-rated trading platform.
View a transparent pricing structure to compute your futures trading costs based on your personal setup.
Optimus offers low day-trading margins to accommodate traders that require high leverage to trade their accounts.
Micro futures are smaller-sized contracts designed to make futures and options trading more accessible to individual traders with minimum upfront capital and lower day trading margins.
3. Tradestation: Best Cash Future Arbitrage Trading Platform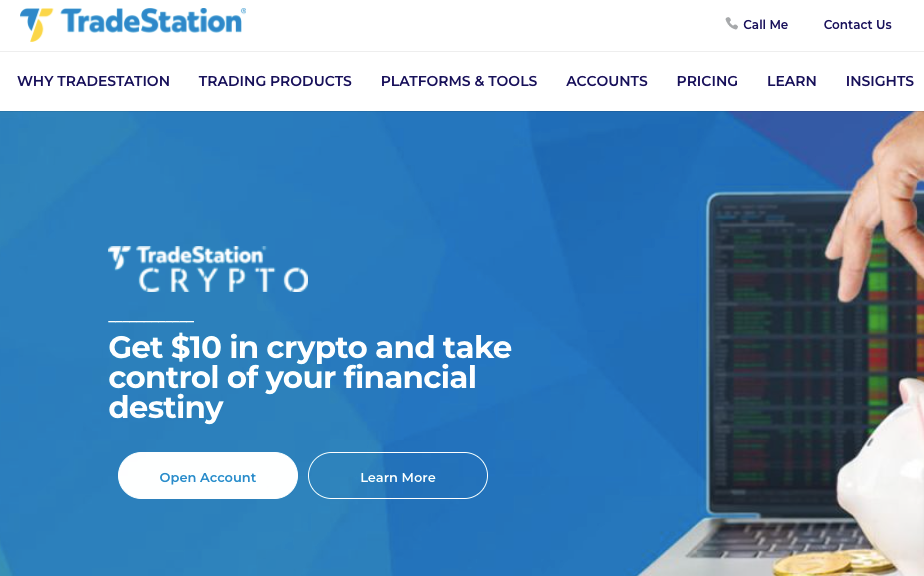 TradeStation brings to you award-winning trading tools and online brokerage services to design, test, optimize, monitor, and automate your custom trading strategies for decades. TradeStation is a self-clearing broker-dealer and futures commission merchant (FCM) with offerings that include deep and growing learning content designed to build confidence among those new to investing and hone the skills of seasoned traders.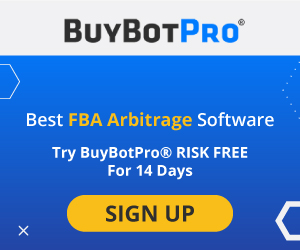 Features:
50% off future brokerage fees.
Access a wide array of diversified investments including indices, treasuries, metals, energies, currencies, and more
Increased leverage allows futures traders to control a large amount of notional value with a relatively small amount of capital
Virtually 24-hour around-the-clock access to major futures exchanges across the U.S. and Europe
No pattern day trading rules — no minimum account value to trade multiple times per day
Easy to short — no short sale restrictions or hard-to-borrow availability concerns
4. Interactivebrokers: Best Cash Future Arbitrage Trading Platform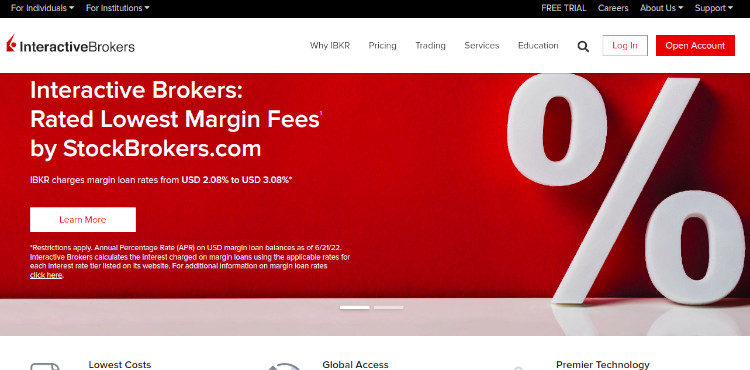 Interactivebroker offers the lowest commissions and access to stocks, options, futures, currencies, bonds, and funds from a single unified platform. Their easy-to-use web application is your one-stop destination to check quotes and place trades, see account balances, get reports, and manage your account.
Features:
Earn extra income on your lendable shares.
IB SmartRouting helps support the best execution by searching for the best available prices for stocks, options, and combinations across exchanges and dark pools.
Margin rates are up to 75% lower than the industry.
Easily trade and monitor your IBKR account on the go from your mobile device.
Their flagship desktop platform is designed for active traders and investors who trade multiple products and require power and flexibility.
From easy-to-use Excel API to our industrial strength FIX API, they offer APIs for every experience level.
5. TD Ameritrade.com: Best Cash Future Arbitrage Trading Platform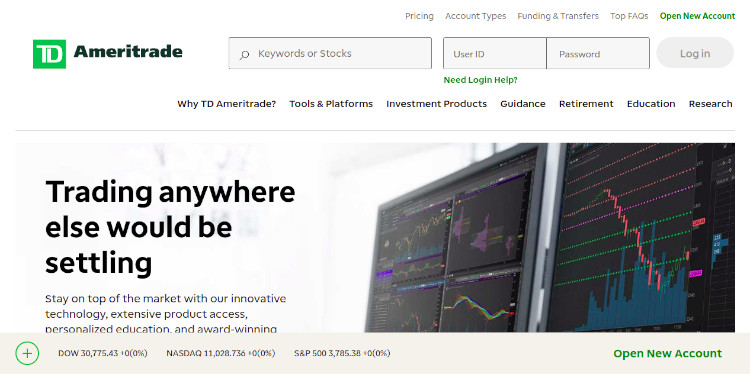 TD Ameritrade helps you stay on top of the market with their innovative technology, extensive product access, personalized education, and award-winning service. Using their powerful platforms, you can take on the market. They provide personalized education for you to get better.
Features:
They have created a learning experience that is customizable to give you the information you need, and none of the information you don't.
Their rollover specialists can walk you through the process from start to finish, provide an overview of the broad range of investment choices, and even help you request and transfer funds.
Trade without trade-offs. Their desktop, web, and mobile platforms are built for all levels of investors.
Roundup
Future shows an opportunity for traders to leverage the pricing differences and gain in a manner that is relatively risk-free. It is simple but extremely complex at the same time. You must use one of the best cash future arbitrage software tools for the best results.
Limited Offers: On Growth Tools for Your Ecommerce Business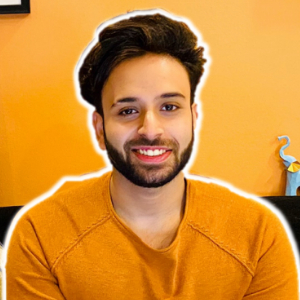 I and my team research various online verticals and can help you kickstart your Amazon business; so you could rake in more greenbacks with the best-recommended tools. Tap into the power of online retail business with me. I am just a mail away, so reach out to me if you want to scale up your niche business. mail: [email protected]