Last updated on January 18th, 2023 at 05:45 am
Are you an Amazon seller and want to know which products to put up and what keywords should be used so that you can rake in more sales?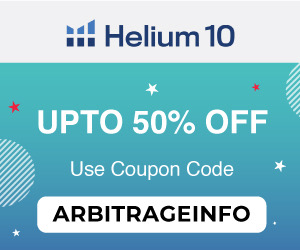 If that is what you want, you need yourself an "Amazon keyword tool."
So what is this Amazon keyword tool, which is also known as "Rank Tracker"?
Rank Tracker is a keyword ranking analysis tool that tracks rankings over time. Reverse-search a set of ASINs to see historical keyword performance and determine which keywords influence your — and your competitors' — listings.
Benefits of Amazon Keyword Rank Tracking Tools
There are many benefits for Amazon sellers if they make use of Amazon keyword rank tracking tools such as:
Maximizing keyword power: With an Amazon keyword ranking checker, sellers can discover which keywords have a proven track record of success and which ones fall short. To find the most essential keyword data that determines your ranking approach, they can use predefined filters to maximize table-data analysis.
Analyze the keyword performance of your competition: With an Amazon keyword tracker, merchants can reverse-engineer their competitors' ASINs to find their high-traffic keywords and track their influence. They can also enter competitors' ASINs to get keyword suggestions to track and add to your listing.
Compare the history of keyword rankings: Sellers can get a comprehensive picture of historical rank on one graph. They can view multiple keywords related to one ASIN or a grouping of ASINs and easily observe and analyze historical ranking trends, like the last 30 or 60 days, or select a specific time frame to compare.
How to Choose the Best Amazon Keyword Rank Tracking Tools?
You must be wondering how to choose the best Amazon keyword rank tracking tools after reading about the Amazon keyword tracker.
So if you want to choose the best Amazon keyword tool, here are some things you must keep in mind:
Make sure the software offers a comprehensive product research
It must cater to your needs and demands
If the software is free, you should make the most use out of it
It must also provide a sound repricing system
Should give the seller a clear picture of the profit margin impacts
With that in mind, here is a list of the Amazon keyword tracking tool that we recommend you try in 2023.
10 Best Amazon Keyword Rank Tracking Tools and Software
1. Jungle Scout: Best Amazon Keyword Rank Tracking Tool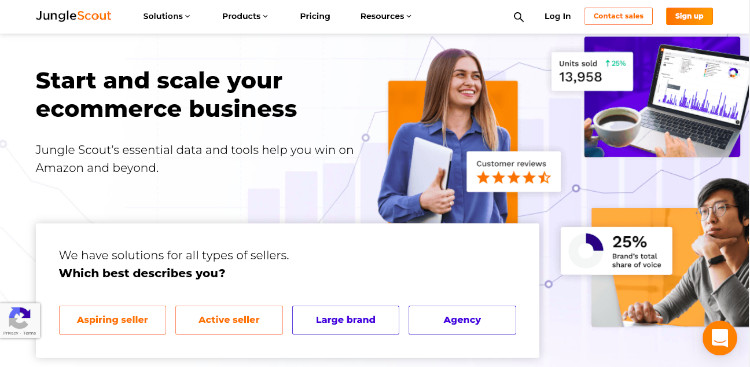 Jungle Scout is one of the best Amazon keyword ranking tool that allows Amazon sellers to increase their online sales through various methods.
With this Amazon keyword tracker, users can do various things such as:
Provides you with helpful keyword suggestions for your Amazon PPC ad campaigns and product listings.
The comprehensive and monthly exact search volume for keywords is calculated using real Amazon data.
Aids in the creation of a correct ad budget
Calculates the volume of promotional giveaways.
A relevance score is described in detail.
Jungle Scout costs $19-$69 a month or $69 per year, depending on the plan you choose and whether you pay monthly or annually.
With Jungle Scout, there are no free trials or plans available. However, the company gives a 14-day money-back guarantee, allowing you to try the product for two weeks and then obtain a refund if you don't like it.
2. Seller App: Best Amazon Keyword Rank Tracking Tool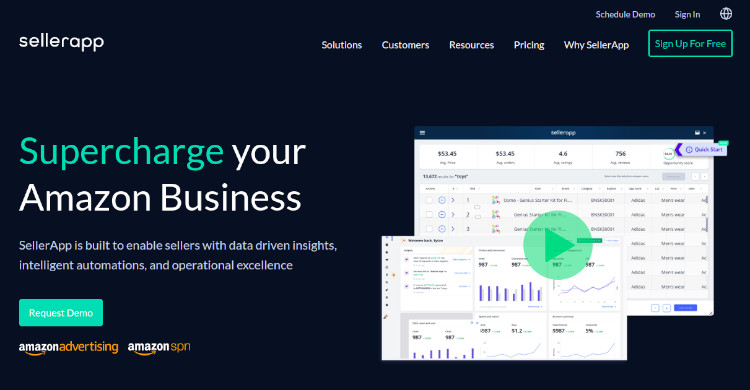 Seller App is an Amazon keyword rank tracker that assists users in determining keywords for Amazon product listings as well as PPC campaigns.
SellerApp features an excellent database of over 100 million keyword recommendations and offers advanced search options.
You may enhance your sales and offload your inventory by finding low-competition keywords that will help your Amazon sales.
This keyword tool is available for free on SellerApp. However, if you want to use the complete SellerApp software, you can try it out for seven days and then purchase the plan for $199 per month if you enjoy it.
3. Helium 10: Best Amazon Keyword Rank Tracking Tool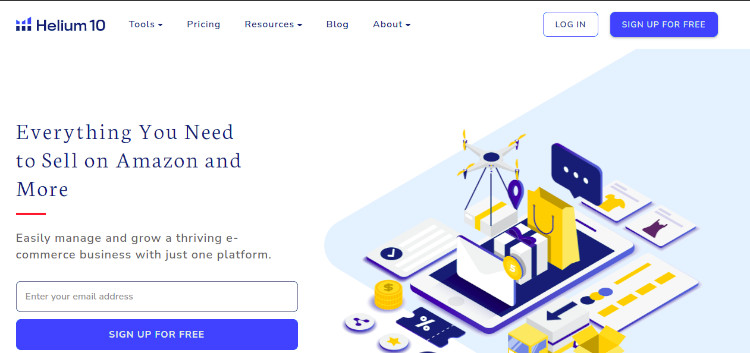 If you want a reliable amazon keyword tracking tool, look no further than Helium 10.
It is a high-powered Amazon research tool that will allow you to get in-depth knowledge regarding Amazon's recommendations, top products, word frequency, and much more.
You can pick the best keywords from the list Helium 10 provides and apply them in your Amazon product page copy.
If you'd want to give Helium 10 a try or use it occasionally, you may sign up for the free plan, which allows you to conduct up to 20 keyword searches per month. If you are using the keyword tracker component regularly, there are also subscription options available.
4. Ahrefs: Best Amazon Keyword Rank Tracking Tool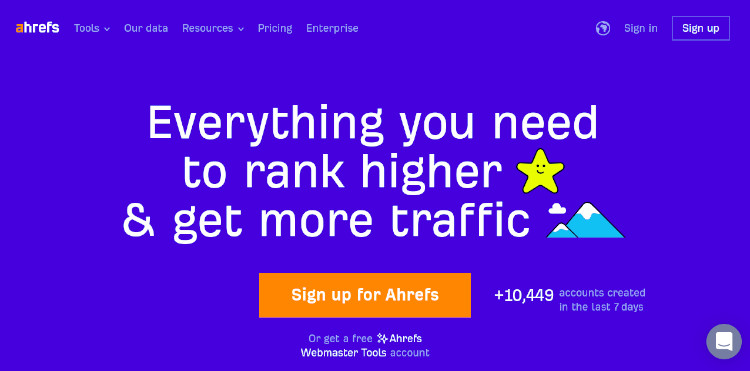 Ahrefs is one of the best amazon keyword tool which comes with backlinking features.
The Ahrefs Keywords Explorer tool collaborates with Amazon to help sellers identify the most relevant keywords from a database of 3 billion possibilities.
When you utilize Ahrefs' Keywords Explorer, all you have to do is type in the keyword you want to target, click on Amazon, and wait for the astounding results to arrive.
They have a database of over 7 billion terms that is updated regularly and covers 171 countries. You can also go into their advanced stats or SERP stats if you want to go deeper.
Their one-week trial plan comes for $7, and if you want to opt for their monthly plans, they start from $99.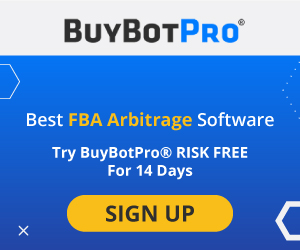 5. MerchantWords: Best Amazon Keyword Rank Tracking Tool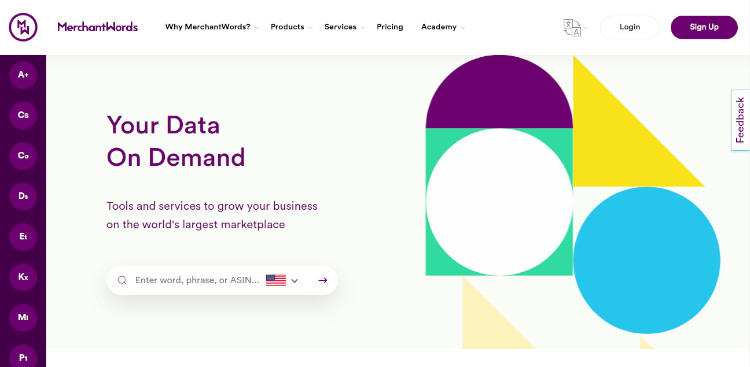 MerchantWords is an amazon keyword tracking tool with the world's largest database of actual Amazon shopper search data, meaning it gets the data through Amazon autocomplete.
When you utilize MerchantWords, you simply type in your phrase, and you'll get a list of Amazon search phrases along with information on search volume, depth, seasonality, and prominent categories.
Along with this, they also give you suggestions on longtail keywords for Amazon. The monthly plan for MerchantWords starts from $29 per month.
6. Sonar: Best Amazon Keyword Rank Tracking Tool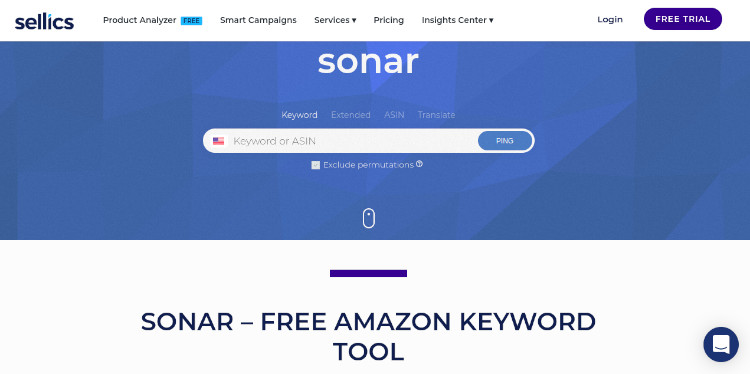 If you are looking for some free amazon keyword rank tracking tools, you need to try out Sonar.
It's free to use, and it'll help you figure out what keywords to utilize. Your term and millions of similar terms are returned in the main search, with 0-3 bars representing the search volume. You can also use the pool of Frequent Words on the right side to broaden your search.
Sonar uses data directly from Amazon (no third-party data is used), so you can be sure that the keywords are relevant to your Amazon sales and goods.
7. Unicorn Smasher: Best Amazon Keyword Rank Tracking Tool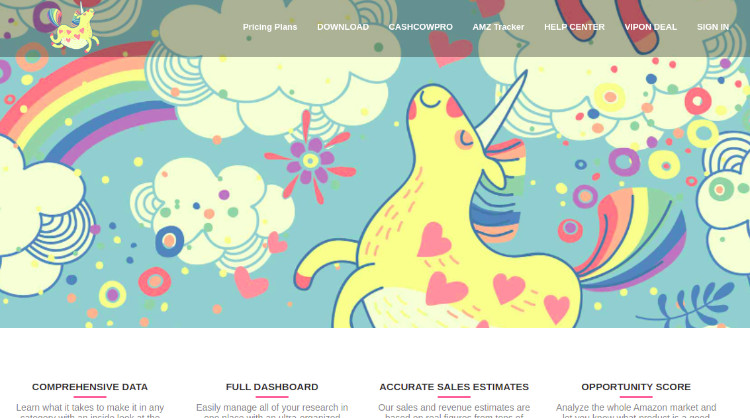 Another gem of a free amazon keyword rank tracking tools that you can try out is Unicorn Smasher. You ask us why?
Well, here are the reasons!
Unicorn Smasher is a Chrome plugin that makes product research easier.
If you're an Amazon seller, Unicorn Smasher is a great tool to use to uncover successful keywords. Users can also connect to AMZ Tracker, the company that created Unicorn Smasher.
It is ideal for an Amazon seller who goes to the Amazon website, searches for keywords, and then uses Unicorn Smasher to obtain data on each keyword.
8. Google Keyword Tool: Best Amazon Keyword Rank Tracking Tool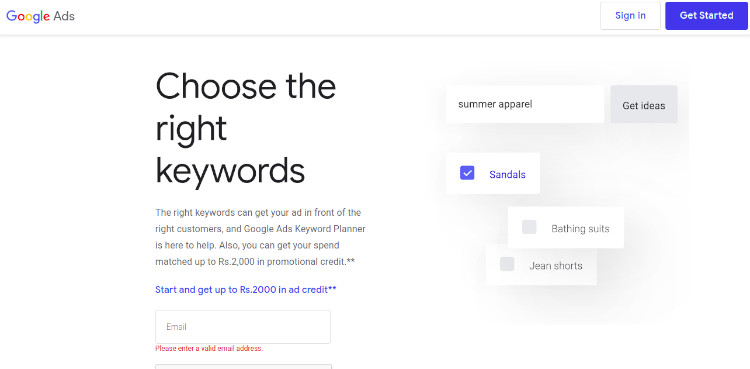 Google Keyword Tool is a free amazon keyword ranking checker that allows merchants to enter a keyword simply. Google will answer with a rough estimate of monthly searches, level of competition, and top-of-page bids (both low and high range).
You may utilize the relevant keywords it provides to broaden your search, expand similar terms in the right sidebar, receive historical stats and forecasts, and use Google's suggestions for more ideas. It's a free tool, but make sure you're using Amazon's A9 algorithm rather than Google's.
9. Amazon Keyword Tool: Best Amazon Keyword Rank Tracking Tool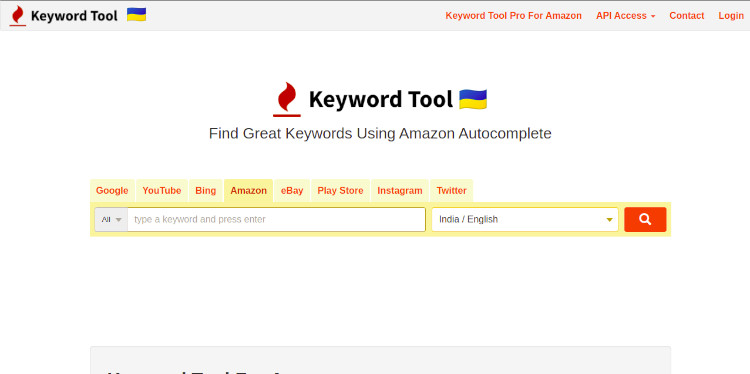 If you want a hassle-free amazon keyword tracking tool, you need to try out the Amazon keyword tool.
You can type in a keyword and press enter to get results for search volume, trend, cost per click (CPC), competition, and the same results for related keywords, just like Google.
To view the full results, you need to purchase their plans. The plans start from $89 per month, all the way up to $199 per month, depending on your requirements.
The plans come with a 30-day money-back guarantee, and you can get 20% off when you pay for any of the plans for a whole year.
10. Scope by SellerLabs: Best Amazon Keyword Rank Tracking Tool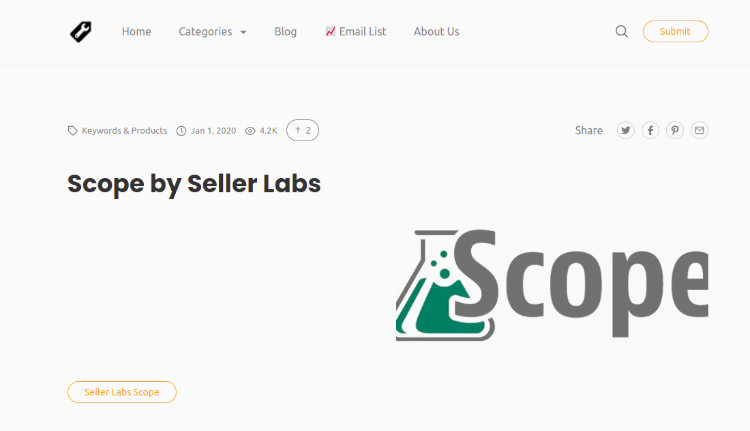 One of the best amazon keyword ranking tools, Scope by SellerLabs, offers users to locate profitable keywords with Scope and uncover profitable products.
This is a good alternative for merchants who already have an Amazon store and are using Amazon FBA.
Because these are paid programs with no free trial period, you should carefully read each plan's terms before paying.
The monthly plans for this Amazon keyword tracker start at $32.50.
11. AMZ Tracker: Best Amazon Keyword Rank Tracking Tool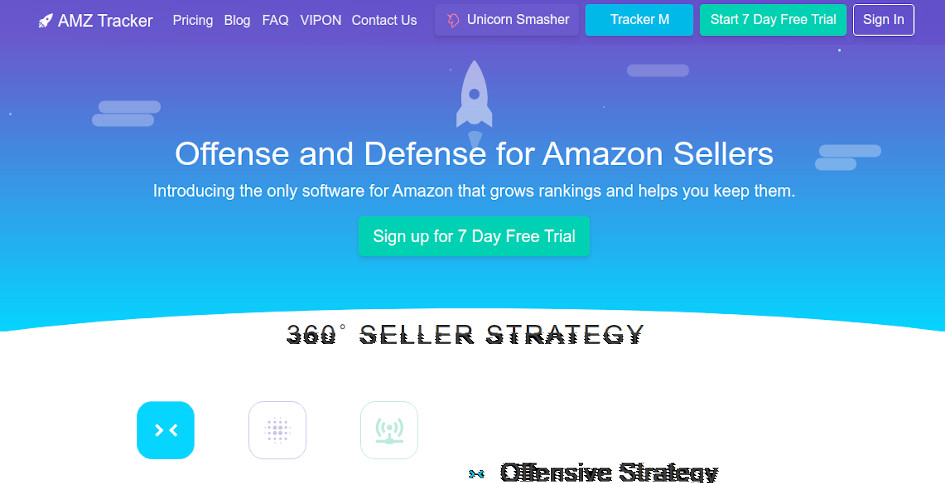 AMZ Tracker is one of the most used amazon keyword rank tracker which is available online.
It provides Amazon merchants with first-page ranking strategies, promotions support, and keyword tracking and research.
The monthly subscription starts at $50, but you may test it out for seven days for free to see whether you like it.
We hope you found this blog helpful and gained some knowledge about what the Amazon keyword ranking tool is all about, how to make money both actively and passively from this source, and how to choose the best Amazon keyword tracking tool online. Do let us know down in the comment section what you think about this blog.
Limited Offers: On Growth Tools for Your Ecommerce Business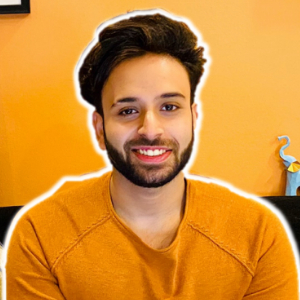 I and my team research various online verticals and can help you kickstart your Amazon business; so you could rake in more greenbacks with the best-recommended tools. Tap into the power of online retail business with me. I am just a mail away, so reach out to me if you want to scale up your niche business. mail: [email protected]