Last updated on January 18th, 2023 at 05:38 am
Living in the 21st century, you might be aware of what "Amazon" is, right? Amazon (Amazon.com) is a leading cloud services provider and the world's largest online retailer.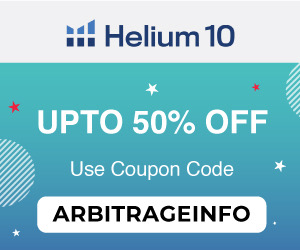 The company began as a bookseller but has since evolved to include a wide range of consumer items and digital media and its electronic gadgets, including the Kindle e-book reader, Kindle Fire tablet, Fire TV, and a streaming media adaptor.
Many people these days are into "Amazon arbitrage."
Before we get to know what Amazon arbitrage is, let us know more about what an "Arbitrage" actually is.
Arbitrage is essentially a buy-and-sell transaction in which the seller takes advantage of pricing differences between products sold at different locations.
If a pen costs $1 in city A and $5 in city B, you can buy a bundle of them in town A and sell them in town B for a profit.
Thousands of people have become successful online entrepreneurs because of this fundamental principle.
The process of buying things and reselling them on Amazon for a profit is known as Amazon arbitrage. It's the same as any other arbitrage, but the resale platform is Amazon.
Benefits of Amazon Arbitrage App Tools
You may be wondering why you should bother with online arbitrage software and solutions in the first place. While you may run a semi-successful arbitrage business without them, the correct online retail arbitrage software has several advantages, which are as follows:
Automate your processes
Find profitable niches and deals
List and sell products before the competition
Establish demand and Best Seller Rank for products
Understand expenses to sell at a profit
Find correct keywords for products
8 Best Amazon Arbitrage App Tools: 2023
Here are some of the best Amazon arbitrage apps that is extremely useful for online sellers.
1. Helium 10: Free Amazon Arbitrage App for FBA Sellers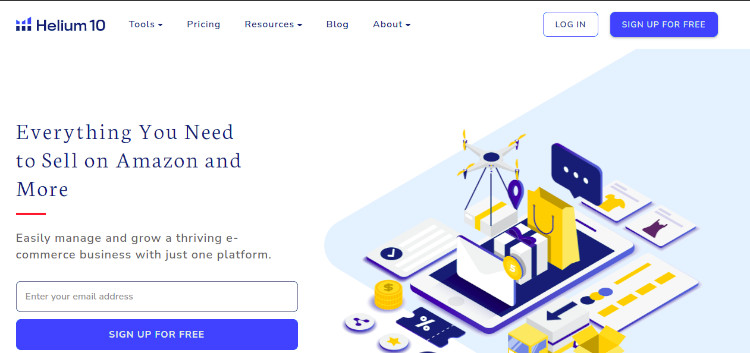 Amongst all the free retail arbitrage apps, Helium 10 has also made a name for itself and is popular with people looking for the best retail arbitrage app.
This software relies on Amazon's database of multiple seller tools, which helps it index high-ranking keywords, product listing optimizations, trend identifications, and spy on competitors. This tool would be best suited for people looking to grow their Amazon FBA business at an exponential rate. Some of its prominent features are:
Channel management
Inventory management
SEO management
Multi-channel marketing
Promotions management
Order management
2. BuyBotPro: Best Amazon Arbitrage App for Product Research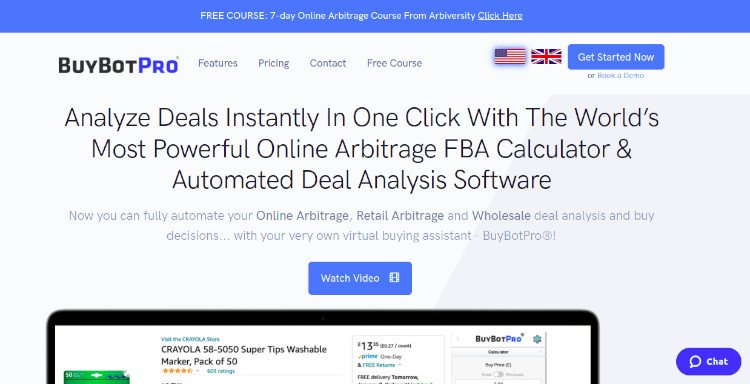 BuyBotPro is a free Amazon arbitrage app that scores bargains out of 100 based on hundreds of data points. It analyses eligibility, Hazmat, private label status, rival stock, and predicted sales, in addition to being an FBA calculator and a buying assistant. It also calculates VAT and exports deal data to a Google Sheets shopping list. Some of its features are:
Automated deal analysis and buy features
BSR Checker
Competition analyzer
IP Radar
Hazmat Checker
VAT calculator
Sales estimator
3. ZonGuru: Best Amazon Arbitrage App for Online Sellers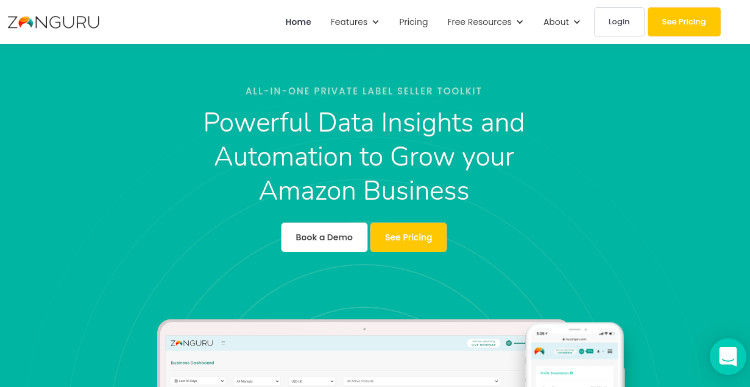 Zonguru is one of the best Amazon arbitrage app that provides its users an all-in-one tool suite that enables FBA entrepreneurs to find/validate new items, locate manufacturers, improve listings, and track the success of their business.
ZonGuru is made up of sixteen separate modules, each with its purpose. For example, niche Finder, which finds successful niches based on data collected straight from Amazon, and Niche Rater, which validates macro and micro-niches on the fly, are two of ZonGuru's modules.
The system also has a Sales Spy feature that tracks competitor sales, revenue, and profit estimates for the previous 7 or 30 days. Some of its features are:
Product Pulse
Keyword Tracker
IP Monitor
Listing Optimizer
Niche Finder
Keywords on Fire
4. JungleScout: All-in-One Amazon Arbitrage App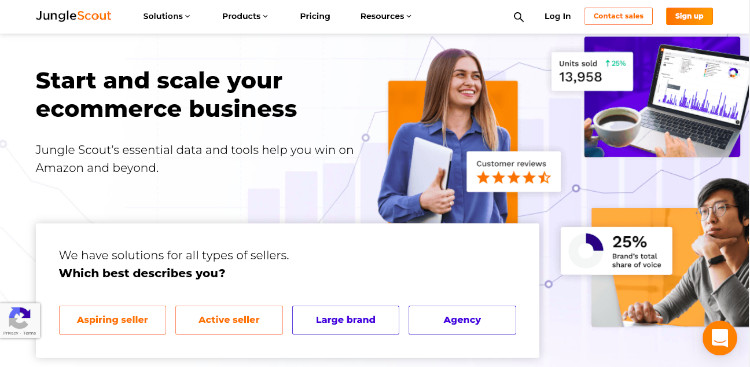 Jungle Scout is one of the best retail arbitrage app, which offers a wide range of services to its users. This application provides users solutions for big data analytics and helps in competitor monitoring. The web app allows the users to filter through millions of amazon products and helps them to find the right one for them. You can track your products as well as your competitors. The built-in chrome extension allows you to validate product ideas as you browse through Amazon and sort the most critical data.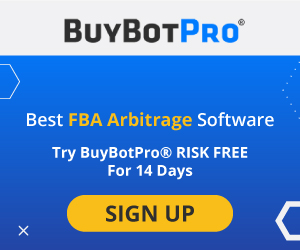 Features:
View historical trends of price
View historical trends of rank
View Google trends from within jungle scout
Delete irrelevant products from the results page
5. AmzScout: Best Amazon Arbitrage App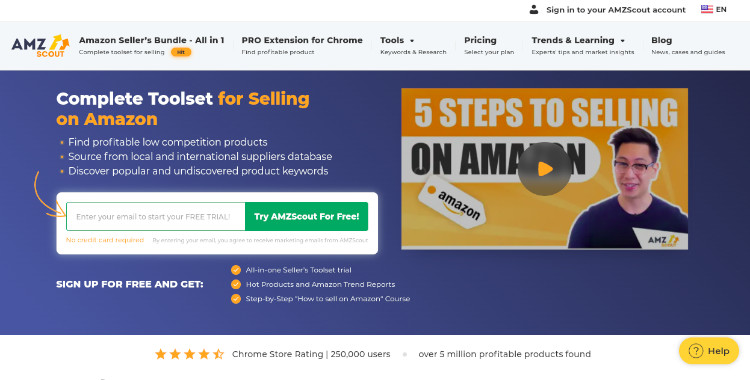 Out of all the best Amazon arbitrage app, AMZ Scout provides you with some valuable features such as a web app and a chrome extension. In addition, it will offer you all the information that you need in a pretty concise form, which can be used on the go.
Features:
Product Potential Score
Monthly Sales Forecast
Current Inventory Levels
Multi-levels of competitor's analysis
BSR
Profit
6. Amazon Seller App: Free Amazon Arbitrage App for Data Insights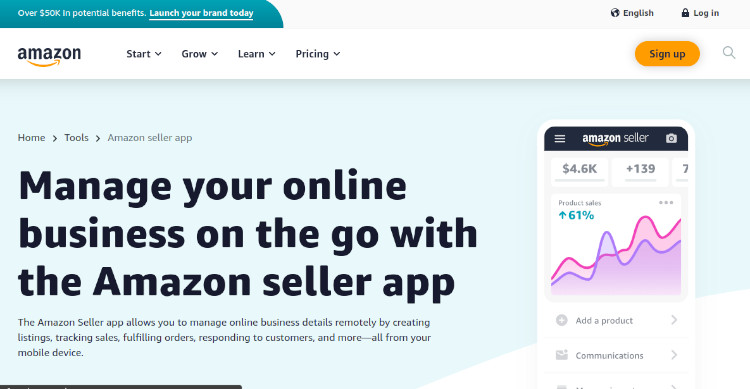 One of the best retail arbitrage app available online would give you some of the best intuitive features, and it packs lots of things like shortcuts and instant insights, making it a hit product. In addition, it provides you with the correct numbers, and the data is always picked up from the most reliable sources.
Let us take a look at its features:
Listing Optimization
Profit Dashboard
Product Intelligence
Keyword Analytics
Price Optimization
PPC Campaign Optimization
7. Scoutify 2: Free Amazon Arbitrage App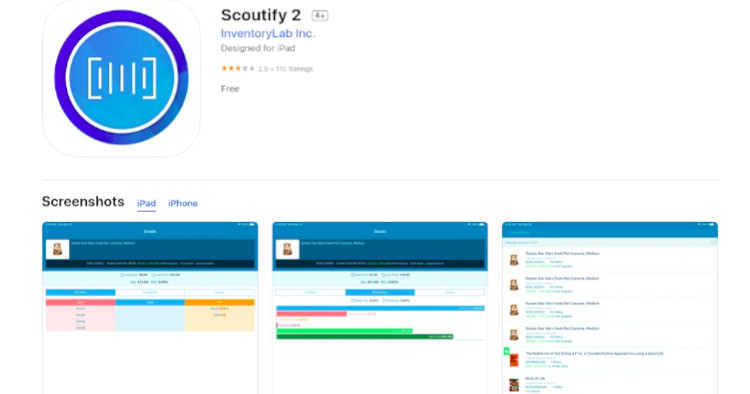 Scoutify 2 is an Amazon arbitrage app requiring an InventoryLab subscription, which you must pay for to use it. InventoryLab is a great tool that provides details about your listings, such as a breakdown of your FBA Transaction costs, disposal fees, and so on. It also aids in the analysis of your profitability and the tracking of your expenditure.
Some of its features are:
Detailed search results
Quick scanning
Accurate ROI & profits
Ideal buy
Buy lists
In-app restrictions
8. FBA Scan by A Seller Tool: Best Amazon Arbitrage App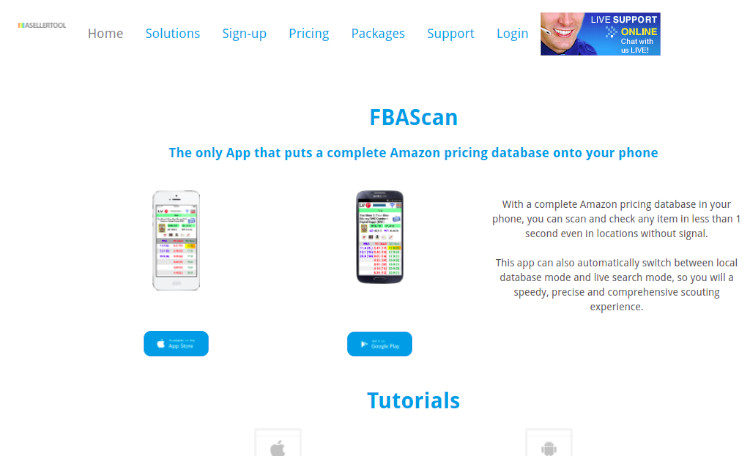 FBAScan is one of the best Amazon arbitrage app that can rapidly identify any pricing for Amazon goods when you're shopping at a supermarket or mall. Directly to your smartphone, instant information (in less than 1 second).
The app will give you access to databases such as Amazon pricing, a live search mode, extensive browsing, and much more on your phone.
FBASCAN allows you to scan and review any object of your choice in less than a second, whether you are connected to the Internet or not.
Let us know more about its features on offer:
Local database mode
Integral scouting
Barcode scanner
Scan without signal
Access to Amazon price database
Live search mode
While choosing the best retail arbitrage app for your business, you need to analyze and understand that using these apps won't guarantee you outright success.
These tools are not perfect; you can even club two or more to get better results for your business. The key lies in understanding the differences between the tools and choosing the best one to help your product sell.
While this list is not exhaustive, these are the best Amazon arbitrage app available in 2023. We urge you to thoroughly review this list, which will help you make an informed decision while choosing your best tools.
Limited Offers: On Growth Tools for Your Ecommerce Business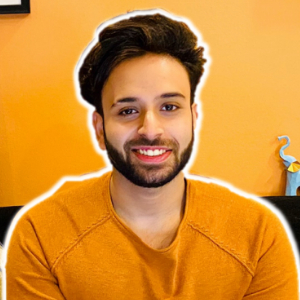 I and my team research various online verticals and can help you kickstart your Amazon business; so you could rake in more greenbacks with the best-recommended tools. Tap into the power of online retail business with me. I am just a mail away, so reach out to me if you want to scale up your niche business. mail: [email protected]