Last updated on January 17th, 2023 at 04:31 pm
The process of buying things in local retail stores and subsequently selling them for a profit on internet marketplaces is known as retail arbitrage. The clearance racks of companies like Walmart, Home Depot, and Target are usually the most reliable source of supplies.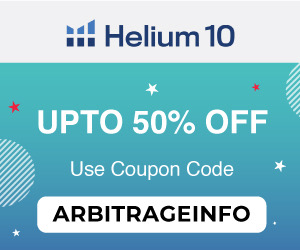 When you acquire products at a lower price than you can sell them for on a marketplace, you can profit from retail arbitrage (after accounting for marketplace fees and shipping costs as well).
There are various benefits of getting into retail arbitrage; some of them are:
If you want to go into retail arbitrage, you may start by buying a single item, and you won't have to pay for a physical site or huge inventory from a wholesaler.
Those who engage in retail arbitrage as an Amazon seller understand a lot of the Amazon capabilities required to manage a full-fledged store.
There's no need to put up a storefront with a name, branding, marketing, and so on with retail arbitrage.
How to Do Amazon FBA Retail Arbitrage?
If you are interested in doing retail arbitrage for your part-time or full-time business, you need to follow these steps:
Create an Amazon seller account
Get the Amazon seller app
Check out your local retail stores
Look for clearance and sale products
Source products with good profit potential
List product for sale on Amazon
Free FBA Arbitrage Software Tools: 2023
Here is a list of some of the Amazon FBA arbitrage tools that are completely free to use and some of the others offer a free trial.
1. BuyBotPro: Best FBA Arbitrage Tool for Product Sourcing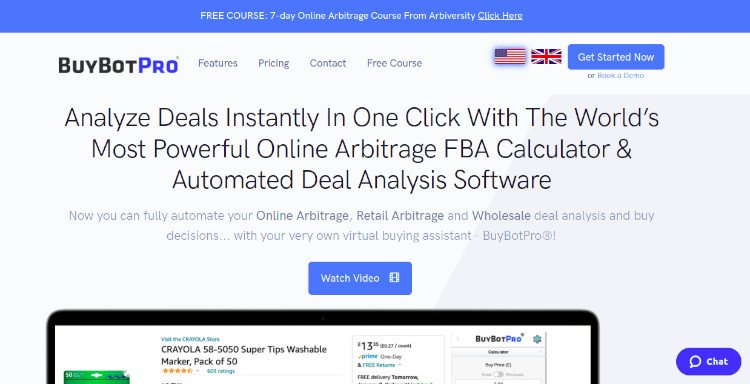 BuyBotPro is a free FBA arbitrage software that scores bargains out of 100 based on hundreds of data points. It analyses eligibility, Hazmat, private label status, rival stock, and predicted sales in addition to being an FBA calculator and a buying assistant. It also calculates VAT and exports deal data to a Google Sheets shopping list.
Some of its features are:
Automated deal analysis and buy features
BSR Checker
Competition analyzer
IP Radar
Hazmat Checker
VAT calculator
Sales estimator
2. Helium 10: Free FBA Arbitrage Tool for Amazon Sellers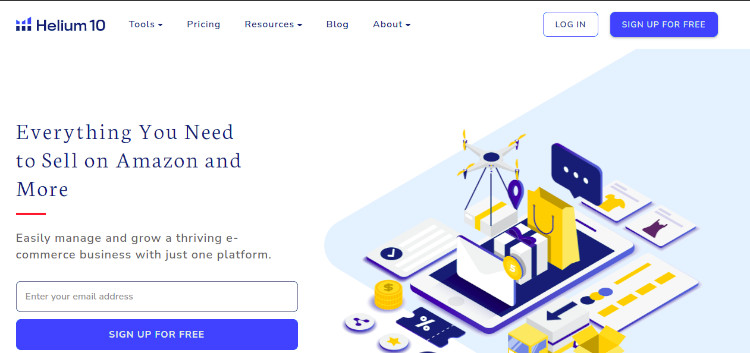 Amongst all the free FBA arbitrage software, Helium 10 has also made a name for itself and is popular with people looking for the best FBA arbitrage software.
This software relies on the database of multiple seller tools by Amazon, which helps it index high-ranking keywords, product listing optimizations, trend identifications, and spying on competitors.
This tool would be suited best for the people who are looking to grow their Amazon FBA business at an exponential rate.
Some of its prominent features are:
Channel management
Inventory management
SEO management
Multi-channel marketing
Promotions management
Order management
3. Unicorn Smasher: Free FBA Arbitrage Tool for Online Retailers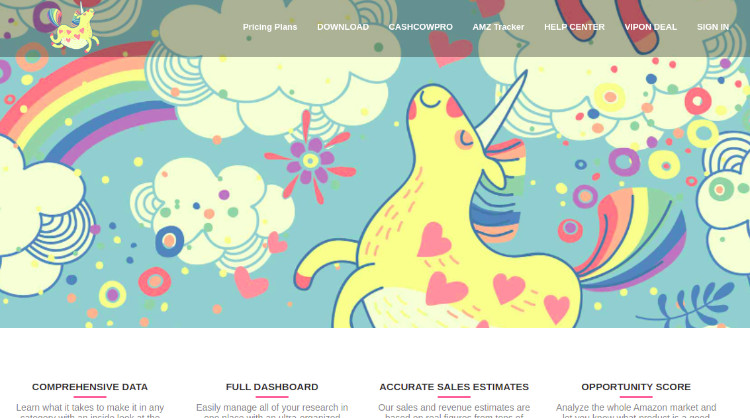 Are you tired of seeing boring interfaces of the free FBA arbitrage tools which are available online? If yes, then you need to try out "Unicorn Smasher."
As the name suggests, you will be greeted with many graphics and colors when you first use the application. But, fret not; this free amazon product hunting tool is more than its flashy colors.
It offers the users many fantastic amenities such as monthly estimates, data analysis, and revenue estimates.
Features:
Opportunity score
Inventory manager
Sales Analytics
Academy
Supplier Database
Product Database
Keyword scout
Google Chrome extension
Alerts
Launch features
4. Source Mogul: Best FBA Arbitrage Tool for Product Sourcing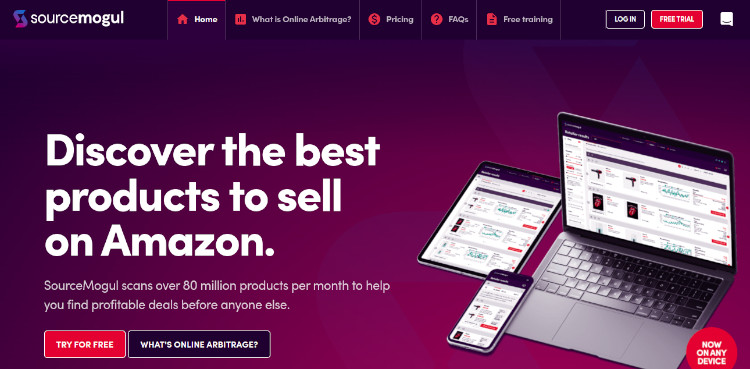 SourceMogul is one of the best free FBA arbitrage tools, which Amazon vendors use to find things to resale on Amazon. It allows them to profit as much as possible from pricing differences between markets.
It collects product and pricing data through various methods, including searching the internet for discounts 24 hours a day, analyzing data lists you supply, and scanning websites in real-time using our browser extension.
Features:
Artificial intelligence powering your sourcing
Amazon fee calculator
Vast product database
Best FBA Arbitrage Software Tools: 2023
Here is a list of some of the Amazon FBA arbitrage tools that offers premium features that can scale your online FBA business by over 10X.
5. Zonguru: The Best FBA Arbitrage Software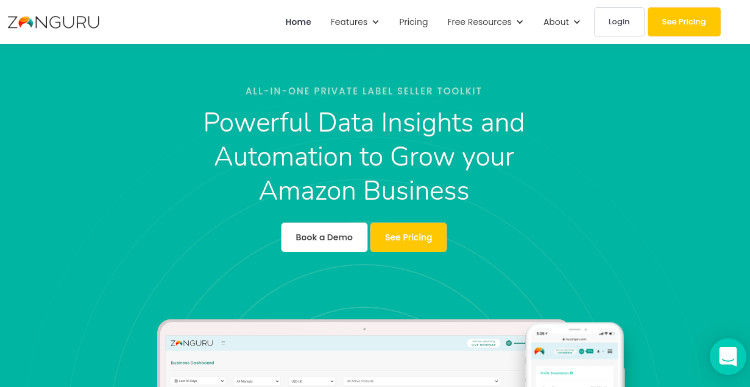 Zonguru is one of the best FBA arbitrage software that provides its users an all-in-one tool suite that enables FBA entrepreneurs to find/validate new items, locate manufacturers, improve listings, and track the success of their business.
ZonGuru is made up of sixteen separate modules, each with its purpose. For example, niche Finder, which finds successful niches based on data collected straight from Amazon, and Niche Rater, which validates macro and micro-niches on the fly, are two of ZonGuru's modules.
The system also has a Sales Spy feature that tracks competitor sales, revenue, and profit estimates for the previous 7 or 30 days.
Some of its features are: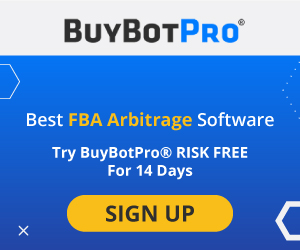 Product Pulse
Keyword Tracker
IP Monitor
Listing Optimizer
Niche Finder
Keywords on Fire
6. Sellics: The Best FBA Arbitrage Software Tool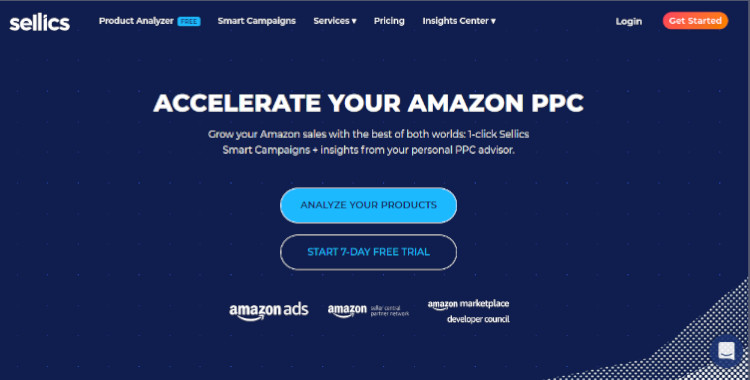 One of the best FBA arbitrage tools available online, Sellics has seller and vendor editions, each with its own set of features. You may use them to manage your PPC campaigns, improve your ranks, track your profit in real-time, and keep track of your competition, among other things.
Features:
Customer feedback
Content & SEO
AMS
Buy Box Monitoring
Free mobile app
Unlimited products
Unlimited keywords
7. Sellerboard: Leading Amazon FBA Arbitrage Software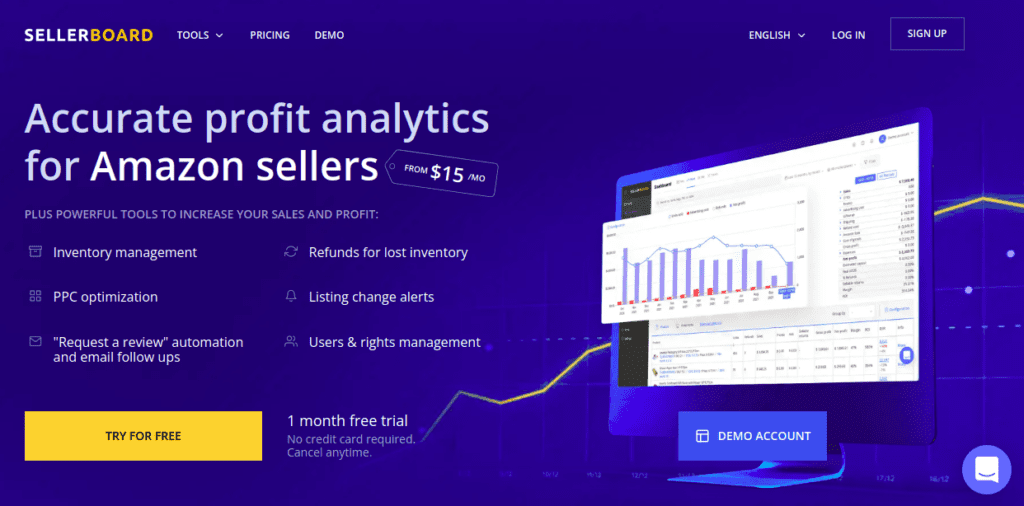 Sellerboard is an Amazon FBA arbitrage profit analytics solution with extra features such as follow-up mail campaigns, inventory management, reimbursements for lost and damaged goods and other FBA issues, PPC optimizer, and listing change alerts.
Features:
Live dashboard
Demo mode
Track FBA errors
Mobile-user friendly
PPC optimization
Digital follow-up email campaign
Autoresponder
8. Sellerapp: Best Amazon FBA Arbitrage Tool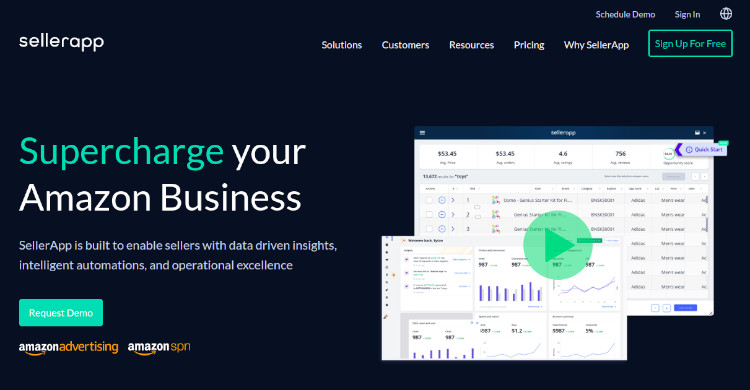 Have you ever thought of being a product research ninja? Well, this is possible if you use the Seller App!
One of the best FBA arbitrage tools available online would give you some of the best intuitive features, and it packs lots of things like shortcuts and instant insights, making it a hit product. In addition, it provides you with the correct numbers, and the data is always picked up from the most reliable sources.
Let us take a look at its features:
Listing Optimization
Profit Dashboard
Product Intelligence
Keyword Analytics
Price Optimization
PPC Campaign Optimization
9. Junglescout: Best FBA Scouting Tool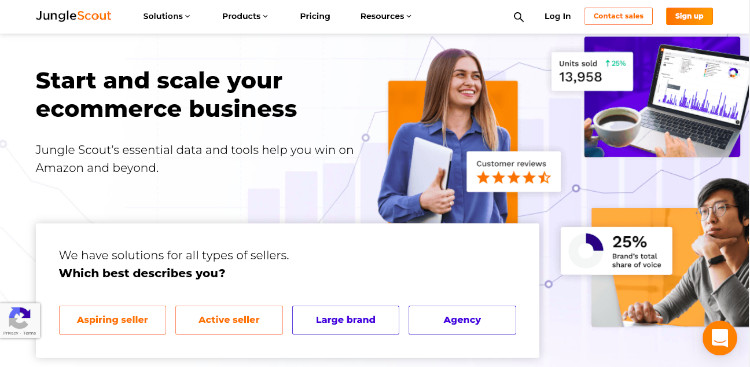 Jungle Scout is one of the amazon product hunting tools, which offers a wide range of services to its users. This application provides users solutions for big data analytics and helps in competitor monitoring. The web app allows the users to filter through millions of amazon products and helps them to find the right one for them. You can track your products as well as your competitors. The built-in chrome extension allows you to validate product ideas as you browse through Amazon and sort the most critical data.
Features:
View historical trends of price
View historical trends of rank
View Google trends from within jungle scout
Delete irrelevant products from the results page
How to Ship to Amazon FBA for Retail Arbitrage?
Step 1: Go to "Manage Inventory" in Seller Central and look for your listing.
Step 2: Choose "Edit" from the drop-down menu on the right-hand side, then "Send/Replenish Inventory."
Step 3: If you haven't previously, you'll need to enter your "Ship from address" in this step. Enter the address of the inventory if it is kept at your home or business.
Then you'll have to decide whether you want to buy "individual products" or "case-packed products."
If your shipment contains multiple products with different SKUs or conditions, choose "Individual goods" (new, used).
Then select "Continue."
Step 4: You'll enter how many units of your product are in each case and how many cases you're sending on this screen. Select continue afterwords
Step 5: You'll need to decide whether or not your products need to be prepped before shipping to Amazon at this phase. This could mean putting it in a polybag, labeling it, or bubble wrapping it.
A drop-down menu will allow you to choose the product type.
Step 6: The next step is to decide how you want your products to be labeled. If your products require an Amazon (FNSKU) barcode, you have the option of applying it yourself or having Amazon do it for you.
Step 7: This is where you'll learn where Amazon wants your stuff sent.
Amazon determines where your products will be shipped based on demand across the United States. Your inbound shipment parameters are set to "Distributed Inventory Placement" by default, which means Amazon may split your cargo into many fulfilment centres.
Step 8: You'll choose your delivery service and how your products will be packed in this final step. Amazon will give you a (cheap) pricing when you enter your package dimensions and weight, and you'll be ready to ship!
Amazon FBA Arbitrage Tips for Beginners
Here are some tips that you can follow to rake in more profits if you are just starting out!
Invest in the right tools
Compare prices
Check for any restrictions
Check the competition
Analyze customer reviews
Check stock levels
Calculate storage and shipping costs
Look for an extended return window
While choosing the best FBA arbitrage tools for your business, you need to analyze and understand that using these product research tools won't guarantee you outright success.
These tools are not perfect, and you can even club two or more to get better results for your business.
The key lies in understanding the differences between the Amazon FBA arbitrage tools and choosing the best one to help your product sell.
While this list is not exhaustive, these are the best FBA arbitrage software available in 2023. We urge you to go through this list thoroughly, which will help you make an informed decision while choosing your best tools.
Limited Offers: On Growth Tools for Your Ecommerce Business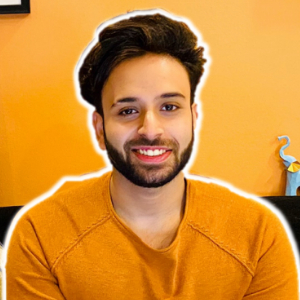 I and my team research various online verticals and can help you kickstart your Amazon business; so you could rake in more greenbacks with the best-recommended tools. Tap into the power of online retail business with me. I am just a mail away, so reach out to me if you want to scale up your niche business. mail: [email protected]