Last updated on January 17th, 2023 at 04:25 pm
It is a dream for sellers on Amazon to get customers without having to put in any effort. Imagine yourself on vacations, doing whatever you want, and people still clicking and buying your products. That is what you will get if you thoroughly read this guide and understand it well. You need to get a solid position at the top of Amazon search ranking. This is the ideal Amazon selling model. You have to put in some effort into launching your products and getting high rankings, and eventually, you can benefit from a great spot before millions of customers. So, eventually, your products will generate cash on autopilot.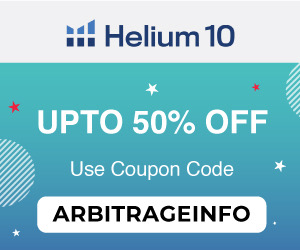 In this article, we will cover how to rank higher on Amazon. To understand how to rank higher on Amazon, we have to first look into the playing field. Like all search engines, the search results on Amazon are decided by an algorithm that decides what you show. To increase your Amazon ranking, you have to understand the algorithm well.
Amazon Product Search Algorithm
Amazon has an A9 algorithm that was built in 2003, and now its name is synonymous with Amazon search. It has become highly sophisticated, and it is not easy to now manipulate the search rankings. This algorithm governs everything in relation to Amazon search. Customer satisfaction is the primary thing that drives it. The reason Amazon has become so popular is that it focuses on its customers. The A9 algorithm is a big part of the shopping experience and shows results that suit customers' search intent. Amazon says that its algorithm has a customer-centric approach. So, the algorithm is designed and constantly updated to present results that customers want to see.
In 2020, Amazon updated the algorithm, and it is now known as the A10 algorithm. This alters some of the factors, but at its core, it is the same. It is created to show the most relevant and popular products to shoppers and make sure they have a good experience with Amazon. It has increased focus on relevance and products that come up and drive sales organically. If you maintain strong account health metrics, it will help you outrank products that are sold by less reliable sellers.
Amazon SEO Tips and Tricks
The organic visibility is now dropping, but optimization to show high organic search results. Organic rankings are the best thing about your Amazon marketing strategy and must never be ignored. The difference between ranking on the first and the second page is monumental.
The organic ranking is of utmost importance to attract customers that go on to give you the best profit margins because you do not have to get ads on them. Given that the clicks are not distributed evenly across the results on the first page, any spot-up is more valuable.
Amazon search is made to help Amazon customers. The best way to optimize for Amazon search is to focus on the customers. Always remember this when you try to grow your ranking, and any increase in ranking is more likely to stick around with updates to algorithms in the future.
Amazon Search Ranking Factors
Knowing the factors of search algorithms is essential to growing your Amazon rankings. Amazon does not want people to be able to affect search rankings because this can lead to inconveniences to their customers if low-quality products rank. These are the significant factors that affect the Amazon search rankings:
Relevance: When customers search for something on Amazon, the algorithm shows results most relevant to the query. Keywords on the listing define relevance. Amazon crawls on what is written on the product detail page to decide if the product is relevant. It is essential to know that relevance and keywords are not multiplicative, so your products do not become more relevant by using a keyword multiple times.
Popularity: Amazon wishes to show products that are popular with customers. They want people to be happy with the purchase, so they come back and shop again. Amazon promotes best-selling products.
Other factors influence your search ranking, but they all broadly come under the umbrella of relevance and popularity. These are:
Title
Product description/bullet points
Backend keywords
Product information
Sales velocity
Conversion rate
Clickthrough rate
Impressions
Account health
Seller Rating
# of product reviews
Product rating
Time on page
Bounce rate
Exit rate
The ones to definitely consider are your title and product description because they affect your relevance and the sales, reviews, and conversion rates because they affect popularity.
Customer Satisfaction: All these factors come back to one thing, which is customer satisfaction. Make sure that the customers are satisfied with the product you sell.
How to Rank Higher on Amazon?
You can do several things to satisfy your A9 algorithm and ensure that your products rank higher. You can put these into practice and see a movement in your rankings.
Optimize your keywords to index your product for your target search terms. Find relevant keywords and make sure the search engine knows that your product is perfect for when a customer searches for this. The most relevant keywords must go in your title. The long-tail keywords can go in the features and product descriptions. In the backends search terms, you can add any more relevant keywords.
Optimize listing for conversions because high conversion rates show that you have a winning product. You need to optimize your listing to convert viewers into sales. Find a balance between optimizing your keywords and creating a persuasive listing copy. Focus on the benefits of the product.
Increase sales velocity because it is the pillar of the product ranking algorithm. The simplest thing to understand here is that more sales mean higher rankings.
Drive sales from outside Amazon as it is very powerful to grow rankings. It helps get the sales to bring the sales-ranking flywheel into action. Several sellers claim that sales from outside traffic have more ranking power than regular sales.
Filer low-intent customers, and this helps better conversion rates. Limiting people who reach your listing and do not convert can boost the conversion rate.
Get more reviews, as this is essential to getting more conversions. It is a direct ranking factor, and the ranking will go up instantly if you get more reviews.
List of Software Tools to Rank Higher on Amazon in 2023
Here is a list of Amazon FBA software tools often used by the top sellers to increase sales and advertising ROI.
1. Helium10: Best Amazon FBA Software Tool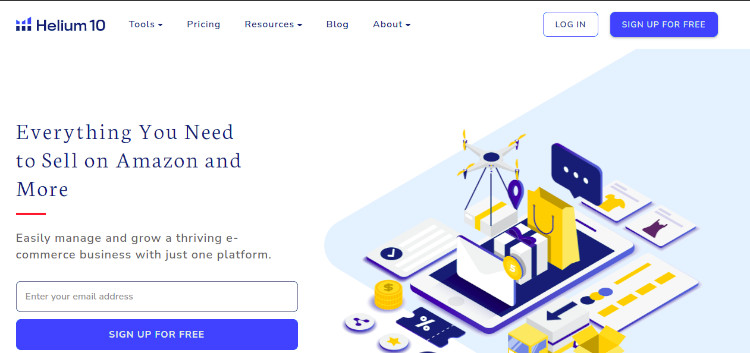 Description: Helium 10 provides you with everything you need to sell on Amazon and more. With this one platform, you can easily manage and grow a thriving e-commerce business. It is the industry's first all-in-one software that conducts more powerful product research. They help you find thousands of listings in just seconds, and you will be able to write listings in the best way. With the software, you'll be able to manage your business effortlessly. You can use their accurate analytics to power your decision-making process and market your business with the utmost confidence.
Features:
Helps you easily find a product with their robust database and helps quickly validate your product's success.
Helps source everything from backend keywords to low-competition phrases and more.
Provides a smart guide to lead you through the listing creation process, and their easy-to-use tools allow you to pack your listings with hundreds of keywords.
With non-stop monitoring, you know what's happening with your products, seller account, and markets, and the built-in security tools keep you a step ahead of malicious threats.
Provides all kinds of analytics in clear, easy-to-read graphs.
It helps pull outside traffic and drive Amazon customers and their PPC management and automation, allowing you to grow your revenue with minimal effort.
Pricing: Their Starter Plan will cost you $39 each month. Their Platinum Plan will cost you $99 each month. Their Diamond Plan will cost you $199 each month. Their Enterprise plan provides custom plans.
2. Amz Alert: Best Amazon Listing Monitoring Software Tool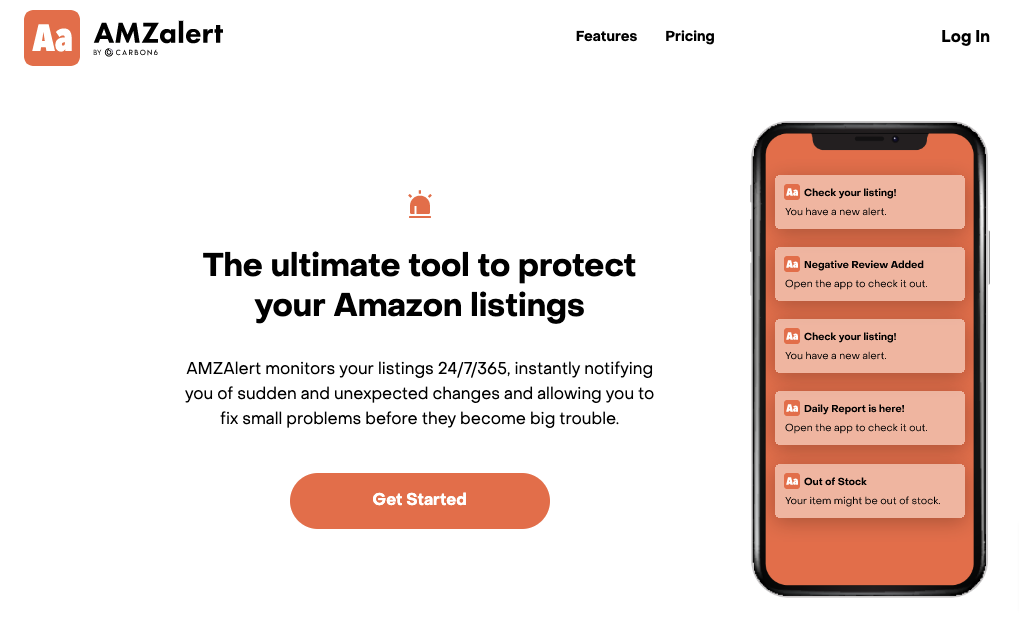 AMZ Alert is a comprehensive Amazon listing monitoring tool that sends instant notifications for erratic behaviors, including price adjustments, negative reviews, hijackers, changes in star ratings, product suppression, and more. The tool alerts sellers to any sudden or unforeseen changes to their Amazon listings. It helps to boost sales, income, and market share. ​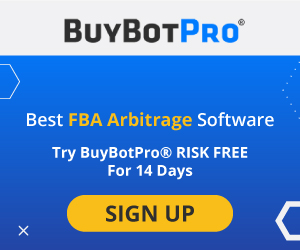 You can respond instantly to scammers, hijackers, unfavorable reviews, and more with AMZAlert. For you to quickly address Amazon selling concerns like product listing alerts, marketing alerts, review alerts, and more, it sends out immediate email and SMS notifications. Its software for 24-hour monitoring results in time and cost savings. AMZAlert's features include automatic cease-and-desist letters, buy box and Highjacker warnings, product suppression alerts, keyword ranking change alerts, instant Amazon text alerts, and many more.
Features
Stop wasting hours manually checking over your listings every week when AMZAlert can do the work for you.
AMZAlert is a trusted, whitehat solution that notifies you of fraudsters before they can ruin your listings – and your brand reputation.
Get instant email, SMS text, and Slack alerts for critical listing issues.
Easily add all your products in under 30 seconds with NO MWS Required.
Price: AMZ Alert provides ASIN-wise pricing depending on the features requested. The pricing plans are:
$0.95ASIN/month for new Amazon sellers.
$1.1ASIN/month for advanced Amazon sellers.
$1.35ASIN/month for elite Amazon sellers.
3. BuyBotPro: Best Amazon FBA Calculator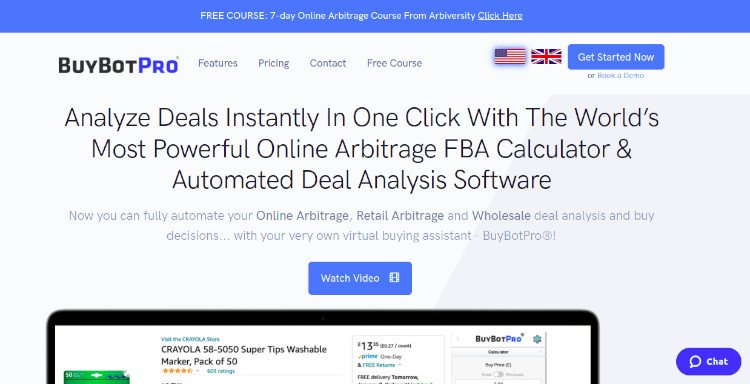 Description: With BuyBotPro, you can automate your online arbitrage deal analysis. It is a fully automated FBA calculator for Amazon sellers, which helps automate your online arbitrage, retail arbitrage, wholesale deal analysis and buy decisions. It is a manual sourcing accelerator that saves you time and enables you to make more money.
Features:
Help make your online arbitrage deal analysis faster and easier.
Shows you your profits after your taxes, fees, and other costs.
Tells you your BSR percentage and how fast it will likely sell.
Analyzes your competition and check for Intellectual Property violation.
Shows you your ROI and predicts sales.
Uses thousands of data points to analyze a deal for you in seconds.
Shows a sales chart history with FBA Price, New Price, Amazon Price and Sales Rank for 7 – 360 days.
Shows all variations for that product, their price, the number of sellers and all fully searchable.
Pricing: One of their plans will cost you $29.95 per month. Their other plan will cost you $39.95 per month.
4. AmzScout: Best Amazon FBA App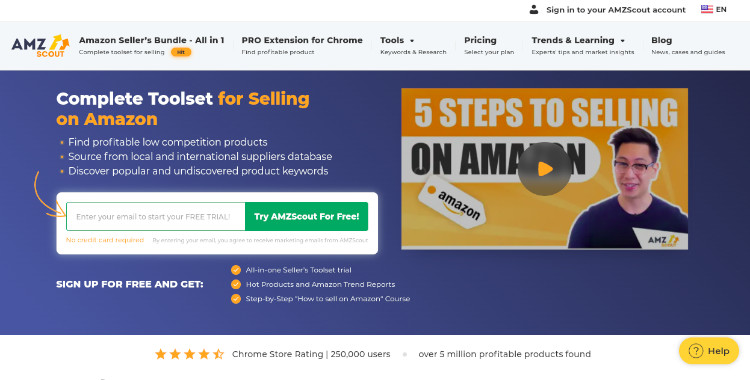 Description: AMZScout is an excellent product research tool. It provides you with a complete toolset to sell on Amazon. It helps you find profitable low competition products and sources from local and international suppliers databases. They allow you to discover popular and undiscovered product keywords. They provide you with the key with the most realistic overview of trends, saturation, competition, demand and supply. They can help with both dropshipping and FBA and save you a lot of time.
Features:
Helps find and verify profitable products to see if they trend up or down and check competition levels to get sourcing options and improve your listing quality.
Provides a whole course on how to sell on Amazon profitably.
Provides 19 of the top 1% profitable products delivered to you weekly.
Provides reports with Monthly Product Trends, Profitable Niches, Amazon News, Insights and Tips on Maximizing Profit.
Helps generate profitable product ideas, select the best product out of a profitable niche, check product performance with daily tracking.
Helps gather the best keywords for your listings to attract customers via search and PPC campaigns.
Shows organic positions and monitors keyword rankings to run PPC with high output keywords.
Pricing: You can get the Amazon Seller's Bundle for just $29 per month. The Pro Extension plan will cost you $16.49 per month.
5. JungleScout: Best Amazon FBA Tool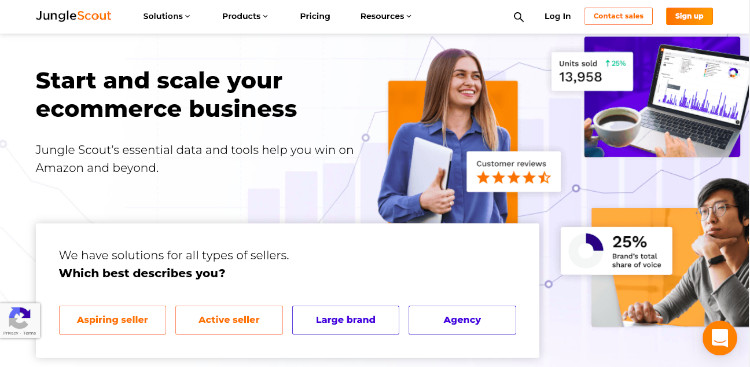 Description: With Jungle Scout, you can unlock your Amazon potential. It is the leading all-in-one platform for finding, launching, and selling Amazon products. It is the best resource for data-driven product research and handles all the heavy lifting on big analytics. It has helped thousands of sellers avoid failure and helps sellers decide what to sell.
Features:
Helps uncover high-demand, low-competition keywords and find products with maximum profit potential on Amazon.
Helps identify trends and filter opportunities using AI-driven insights so you can confidently craft your product strategy.
Helps save and monitor product ideas, so you never lose out on an opportunity and track a product or group of products to evaluate sales over time and spot trends, unexpected spikes, and seasonality.
Helps narrow your search with the most comprehensive product research filters, as well as a profit calculator to help you compare price, revenue, and FBA fees for each product opportunity.
Pricing: Their Start-up suite plan will cost you $189 per month. Their Entrepreneur Suite will cost you $349 per month. You can get the Freedom Builder Bootcamp for just $999 for a year.
6. ZonGuru: Best Amazon FBA Marketing Tool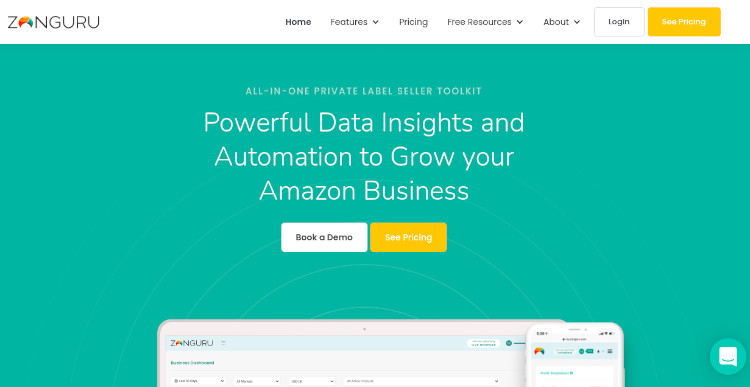 Description: ZonGuru aims to provide the most accurate data and estimations. They provide the most accurate data insights and automation to grow your Amazon business. With their Product research tool, you can find your next best-selling product quickly and easily.
Features:
Helps maximise sales by showing where to put the keywords and images to drive sales.
Offers simple UI and robust and accurate data to show how your business is doing.
Helps connect with customers to keep them returning.
Offers Niche Finder, which is the most effective way to generate product ideas.
Helps craft the perfect listing backed by accurate data.
Pricing: Their Researcher plan will cost you $24 per month. Their Seller plan starts from $38 per month.
Conclusion
The ranking landscape on Amazon has witnessed massive changes, primarily due to the increase in competition on Amazon. You will see that in almost any category, there are hundreds of competing products to select from. This increases the need for strong relevance and popularity signals to Amazon and to get higher rankings. There are various factors, but the key is customer satisfaction. The way to get a higher ranking on Amazon is to ensure a good customer experience. You can refer to other methods above in our article on how to rank higher on Amazon.
Limited Offers: On Growth Tools for Your Ecommerce Business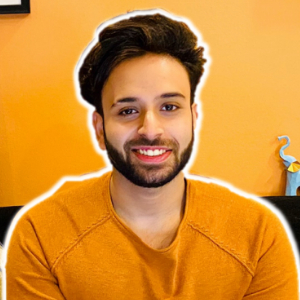 I and my team research various online verticals and can help you kickstart your Amazon business; so you could rake in more greenbacks with the best-recommended tools. Tap into the power of online retail business with me. I am just a mail away, so reach out to me if you want to scale up your niche business. mail: [email protected]