Last updated on January 18th, 2023 at 01:35 pm
Retail arbitrate is a practice that has been used for years in order to generate money online. What exactly is retail arbitrage? It's basically when you buy low in order to sell high. You can get items from Amazon for a small amount of money and sell it on eBay for a higher price. That's where Profit Scraper comes in handy.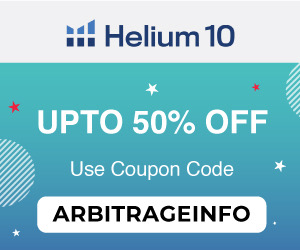 A lot of buyers are not really aware of the fact that some items on Amazon and eBay have different prices. Profit Scraper is this cloud-based software that allows retailers to find items that are sold for a lower price on Amazon. What this tool does is to help save you time in looking for items from a particular eBay user. It then allows you to clone items and even adjust the different fees in order to have an accurate idea of the profits that you are going to make.
ProfitScraper is a tool that provides the ultimate solution for many online Ecommerce such as Amazon, CostCo, Ebay and Overstock. They support websites on UK, USA and EU, depending on which one you are interested in.
It is very useful if you do want to easily find and come to the top 1000's Hot Selling Items that are similar to the ones you are targeting and prospecting to.
Profit Scraper is online software that will help you find items on Amazon that sell lesser than they do in eBay. Profit Scraper does it by seeing at the accounts of the seller to see what has been sold and get a profit and this is detailed because it gives the amount of profit made. Afterward, it creates a listing on the eBay account for the specific product. It tracks the prices on Amazon, making sure that it does not go much higher and adjust the prices on eBay. By fact, the product can be ordered from you on Amazon when it is sold on eBay.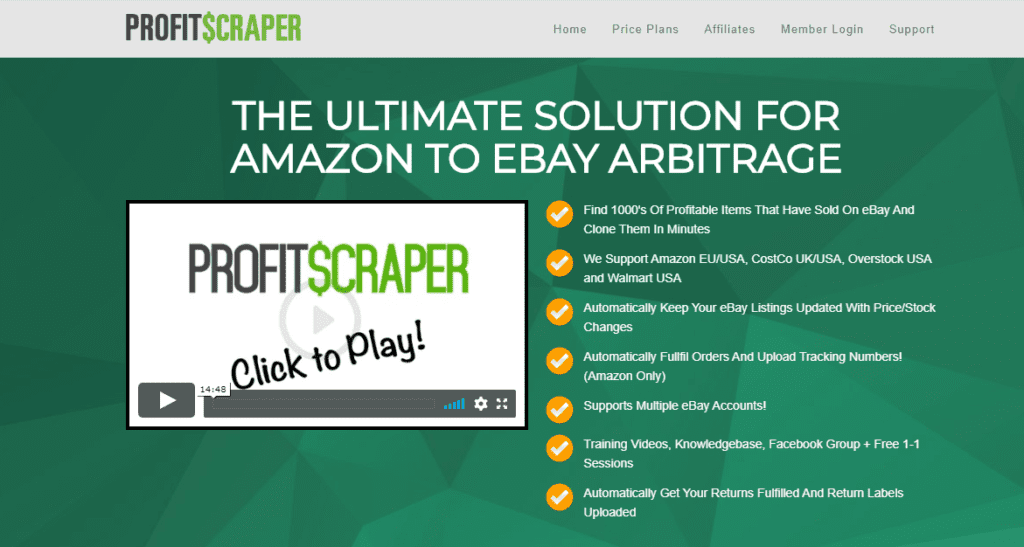 Profitscraper Review: Features
All the plans do have the same features, but what varies is the number of searches/day, products/month scraped from the bulk upload to Ebay, the frequency of the price/stock monitoring and the price "cents/order" for Amazon Auto ordering.
Hot Item Finder (searches/day)
Bulk Upload to Ebay (products/month)
Price/Stock Monitoring (by mins)
Amazon Auto Ordering (cents/order)
Amazon USA/UK/EU
Overstock.com
Walmart.com
CostCo UK/USA
Automatic VERO protection
Blocked Words/Sellers/ASINs
Unlimited eBay Accounts
Unlimited VA Accounts
Powerful Reporting
Automatic Tracking Upload
Private Facebook Community
1-2-1 Coaching (30 Mins)
Comprehensive Knowledgebase
Live Chat Support
Profitscraper Review: Ease of Use
The whole process consists of just 4 simple steps:
Step 1: Sign up and receive login details from the vendor
Step 2: Connect your eBay and finish the setting part
Step 3: Upload products on eBay
Step 4: Wait for profits to come
Profit Scraper works as follows:
Allows you to source various items where other companies on eBay have identified a retail arbitrage
Automatically loads the items into Profit Scraper and your eBay Account
Constant price monitoring to ensure that if the product goes out of stock it is removed from your listing or similarly if the price increases on Amazon it is automatically increased on eBay
Automatic Ordering with Profit Scraper. This is probably the best function of Profit Scraper, whereby it will link into your Amazon Prime Account (sign up here for a free 30 day trail) and automatically purchase the items on your behalf. As such once you have set up the software it can be almost fully automated with you only having to deal with any customer questions and queries.
It is a specialist Amazon to eBay arbitrage program provider with a fully dedicated support team (honestly you'll very rarely experience customer service like it!).
Due to the popularity of Profit Scraper they occasionally have to close their membership at which point you'll need to sign up to the waiting list.
Profitscraper Review: Benefits
Automatic Price and Stock Monitoring
What's a good thing about the software is its automatic price and stock monitoring feature. It does update every 45 minutes so you can monitor the changes on the website if the supplier and have your listing updated on eBay automatically.
Apart from this, if you sell your item and become out of stock, Profit Scraper will do the updating in 10 minutes and show that the item is back on stock.
Find and Clone over 1000 hot selling items easily
With Profit Scraper, you can quickly look for the sold count and the watchers so you can identify the products or items that you can sell. When you found the item that you prefer to sell, you can directly upload these to your own account on eBay.
Wait, there is more. Profit Scraper can clone the images, product identifiers like the model numbers, the UPC codes, and the descriptions.
Bulk Uploading the Listing Directly on eBay
Who would want to do single uploading if you can upload many items at once? Of course none because no one wants to consume several hours doing it.
With Profit Scraper, you do bulk uploading to your eBay for the items you have chosen with just a couple of clicks. More so, the imported items already consist of a title, specifics of the item, the description of the item, photos, shipping information, and even return information. See? This will save you plenty of time.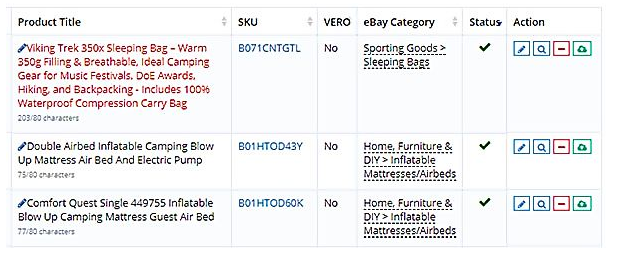 Full Support for Auto Ordering
With the software, you can take advantage of the complete auto ordering system when you place your order on the website of the supplier within just 10 minute time.
The supplier marks the items as dispatched in eBay then leave positive feedback for your buyer, and now auto ordering is available for Amazon at only 15 cents in every processed order.
Excellent Dashboard and Reports
I like the powerful dashboard and reports of the Profit Scraper software. You can easily view your sales and the figures of the selling performance like the costs, fees, and the profits for daily, weekly, or monthly transactions.
Moreover, you can view reports for past prices, stock updates, auto ordering, bulk uploads, and many more.
Then you will like the powerful listing conversion report to assist you in tracking the listings that convert better so that you can raise your profit margin for the winning listings while delisting the weak performing list.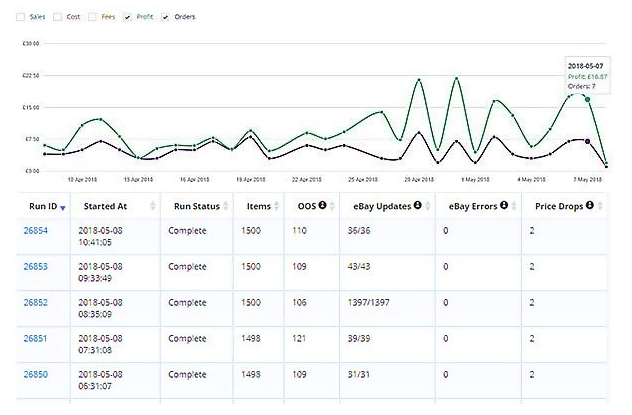 eBay Account Protection
With Profit Scraper, you'll get a built-in VERO database which can make them check the brand of the items if it is a part of the eBay VERO Program. Thus, you can block specific keywords necessary if you need too.
Moreover, your account is protected. So, if other people search on your eBay listing, an error message will be displayed letting them know that your account I protected so they cannot search it. So you can be assured of complete account protection.
Training Videos and Sessions
With Profit Scraper, you can have access to many comprehensive training videos and one on one session. Plus the knowledgebase customer help desk. You can also experience customer happiness specialists to check or look over your account.
Facebook Support Group
Having this software gives you a privilege for having a popular and extremely valuable private Facebook group that will provide you with tips and tricks to the golden nuggets and fast-track your arbitrage.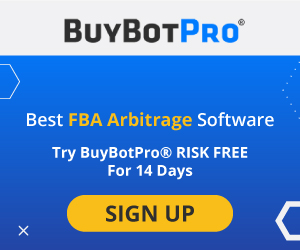 Profitscraper Review: Set Up
Setting up Profit Scraper is relatively straight forward with various videos on the website walking you through the various elements. You will need to start by connecting your eBay Seller Account to the Profit Scraper Platform. This is as simple as clicking two links to give permission for Profit Scraper to access and update your various links (should the prices change etc).
You'll then need to update the various market place settings within Profit Scraper. These include:
Setting up auto ordering on Amazon

Confirm whether you would like Profit Scraper to purchase each of the items for you. Note that there is a cost of 40 cent per item. The software will automatically add the various addresses into Amazon for free and it usually takes about 1 minute per item to order. I usually process orders once I have say 15 purchases and as such it takes about 15 minutes. It's completely up to you if you go for the full auto ordering option however at 40 cent per item this would be $6 for 15 minutes work. On the basis that I'd be happy to work for $24 per hour it makes sense for me to upload these items myself. If I'm away or particularly busy I just switch on auto ordering.
Make sure that send orders as gifts is completed
Turn on Automatic dispatched on eBay
Adjust Max negative profit allowed. This is when you get an order on eBay and within the say 12 hours (if you are processing orders yourself) between the order and purchasing from Amazon, the price shifts for some reason. I have only had this once and actually I left the item for a day and the price came back down so no profit lost.

Set up eBay market place settings

Make sure that repricing and monitoring items is enabled. This will make sure that if prices change on Amazon, they are automatically repriced.
Final Value Fees (eBay Fees) can vary between 8-11% depending on the various categories the item is listed within. I'd recommend setting this to the highest setting of 11% initially and then adjusting accordingly at a later date.

The final setting you'll need to update is the profit settings. I currently have these at either 5% of the value of the item with a minimum of £1.75 per item. You can adjust these to the levels you consider appropriate.
Profitscraper Review: Pricing
Depending on the number of listings that may wanna have access to after the scraping, the monthly pricing varies. It goes from $47/month for 500 listings*, $2,500/month for 100,000 listings.
You do not have any monthly commitment, you can cancel anytime and even upgrade/downgrade anytime. They do not offer any price plans for less than 500 listings.
The cheapest plan is $67/month. Here, you already get 500 active eBay listings, and all the things offered by Profit Scraper including:
Scrape Hot Sellers
eBay Bulk Upload
Price/Stock Monitoring
Protect eBay Account
Private Facebook Group
Auto Ordering Support
Add Multiple eBay Accounts
As for the most expensive option, you get to pay $497/month for having 10,000 active eBay listings.
Profitscraper Review: Trial
There is a 14 day trial for $1, so you do have to enter your credit card information in order to access to it. They do it to prevent access to robots or spammers opening fraudulent accounts.
Profitscraper Review: Exclusive Offer
Arbitrageinfo readers can get the 14 day free trial for absolutly free by using this link.
Support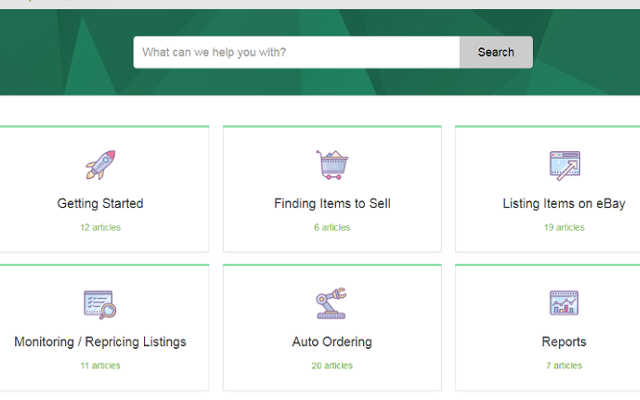 Profit Scraper has the necessary support that you will need. It has a number of articles distributed depending on the questions that you have from Repricing Listings to Getting Started. If all of the articles still didn't answer your question, users can send a ticket to Profit Scraper and they will get back to you immediately.
Profitscraper Review: Reviews
ProfitScraper is pretty useful for its features, and specially for the fact that they do automatically monitors the prices and the stock on many websites, every 45 minutes.
Because they offer a wide range of information, their dashboards and reporting are so powerful in order to make an easy view of the performance of your products, and its costs and revenue. Also, they do offer a really competitive help-service.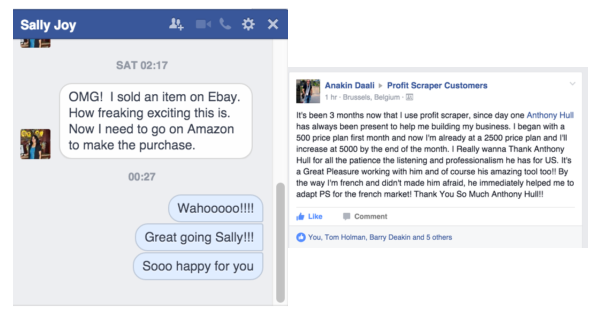 Profitscraper Review: Competitors
1. Helium 10
It is a comprehensive suite of powerful tools which help Amazon sellers in running a smooth business by saving time and effort. The software also offers a chrome extension with robust tools and features. Helium 10 is one of the most popular and comprehensive must have tool if you're planning to sell on Amazon.
Our readers can get exclusive offer. Use code "ARBITRAGEINFO50" to get 50% off your first month and "ARBITRAGEINFO10" to get 10% off every month using this link.
2. BuyBotPro
BuyBotPro is an Amazon FBA online arbitrage virtual buying assistant with a robust chrome extension. BuyBotPro analyses thousands of data points to score deals for sellers. Being an FBA calculator and a buying assistant, it checks eligibility, Hazmat, private label status, competitor stock, and estimated sales. It also calculates VAT and exports deal information to a buying list in Google Sheets. You can sign up using this link.
3. Jungle Scout
Jungle Scout is a tool that enables you to analyze various profitable Amazon products and help you achieve a steady flow of income from your business. The Chrome Extension benefits an Amazon seller to have a comprehensive view of critical product details for a product niche at a glance. You can sign up using this link.
Summing Up
To sum up, Profit Scraper is useful because you will know beforehand the profitable products. Then, you can simply buy the items on Amazon and then have it shipped to your buyer in eBay, and you don't have to handle the products or the stocks, making you save much time.
Also, this software is very easy to use. You can set up your listing in just a few times and get your sales quickly. If there is a downside, it's not about the software, it's about you. You just have to double check your listings before setting them up because it may have a wrong listing on eBay.
Profit Scraper is a great tool to start selling on eBay without having your products on stock. With this software, you can find very profitable products to sell based on the eBay history of listing and that what is running today.
The software is easy to use, quick to make sales, no need for holding the stocks, and the Facebook group makes things easy. The entire features of Power Scraper give all the benefits. Then, your account is protected, and for more profits, the software supports multiple eBay accounts.
Profit Scraper is the ultimate support for making extra money; your solution for Amazon to eBay arbitrage. Would you like to try out and make extra profit?
Limited Offers: On Growth Tools for Your Ecommerce Business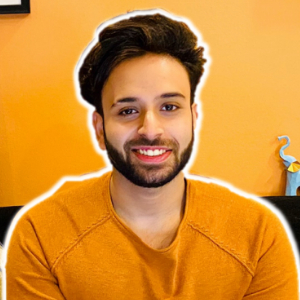 I and my team research various online verticals and can help you kickstart your Amazon business; so you could rake in more greenbacks with the best-recommended tools. Tap into the power of online retail business with me. I am just a mail away, so reach out to me if you want to scale up your niche business. mail: [email protected]